WWE NXT Tag Team Champions The New Day (Xavier Woods, Kofi Kingston, and Big E) recently made their way to Australia, on a promotional tour for the launch of WWE content on Binge, the new, local streaming home for the WWE Network. Going forward, all Premium Live Events (PLEs) and weekly shows (Raw, Smackdown, NXT) will air live on the platform, making wrestling content more accessible for mainstream audiences.
This launch means Binge is now home to the long history of WWE, including the story of The New Day, a group that has become one of the most loveable WWE tag teams on the wrestling roster. Those keen to learn more about their formation, and major victories along the way should check out PLEs on Binge, including SummerSlam 2015, Elimination Chamber 2019, and Wrestlemania 35.
During their recent promotional tour, we sat down with Woods, Kingston and Big E to talk all things Binge, and also discuss the world of video games – which often goes hand-in-hand with the world of wrestling.
While in his day job, Woods is a WWE wrestler and current NXT champion, he also helms a very successful gaming-focused YouTube channel, known as UpUpDownDown (which currently boasts 2.35 million subscribers). Fellow members of the WWE roster, including New Day members Kofi Kingston and Big E, frequently join Woods on this channel, playing games, and chatting about new releases.
Read: WWE 2K23 will spotlight John Cena's career in 2K Showcase
Xavier Woods on the perfect gaming setup for flights
The nature of WWE's constant travel schedule (the live shows hit multiple cities in the U.S. each week) means that Woods and his crew have had to innovate to keep their gaming devices handy.
In the course of travelling to Australia, Woods recently perfected his airplane setup – thanks to the Steam Deck – and he shared some key setup tips with GamesHub.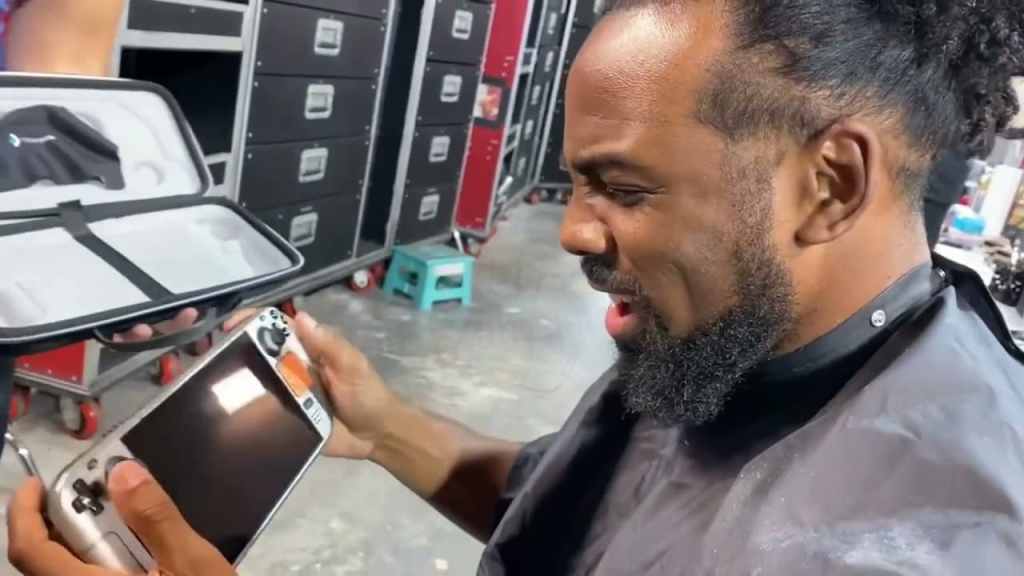 'The first thing that I've got is a Steam Deck,' Woods explained. 'Remember how there was a shift between Blu-Ray and 4K Ultra HD? I feel like there's a chance that Steam Deck can be that for the next generation of gaming, if PlayStation or Nintendo buys in – I don't know what that deal looks like … Everyone's going to have a Steam Deck, and be playing those hits.'
'There's so many things going on [in my setup]. I have a Steam Deck, and I've got a dock that I plug into. I take the plane power, and I power the dock that charges the Steam Deck. Then I have an espresso screen monitor that comes with me everywhere, where you do an HDMI plug-in. It's got a USB cord, that I plug into an Anker power brick, and that goes out to a USB-C, and that's the only thing that plugs into the monitor. You get video and audio from that USB-C – so now, I've got my full Steam Deck on this 15-inch screen in front of me, with my PlayStation controller Bluetoothed to the Steam Deck.'
'So, I'm literally just playing on TV while I'm in the air. On the 17-hour flight to Australia, it's a complete game changer.'
Woods, Kingston, and Big E expressed massive excitement about this set-up, as they're set to share a flight home on the way back to the United States, just in time for the next big WWE PLE – the 2023 Royal Rumble.
The biggest game dominating their plans is Tekken 7.
The New Day talk Tekken, and their favourite fighters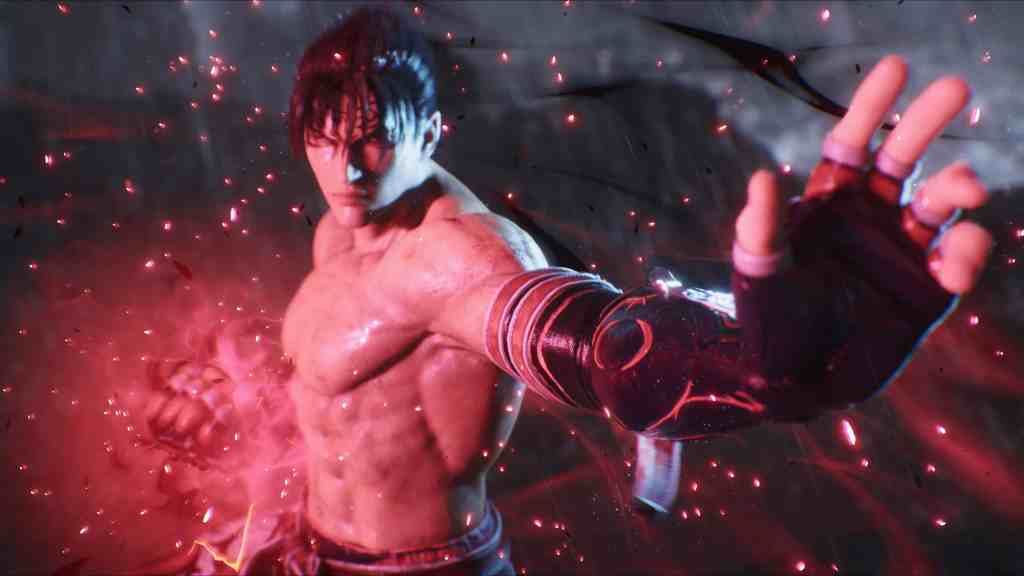 Kingston said he largely preferred playing as Bryan Fury in frantic Tekken matches, while Xavier preferred King. Big E admitted he hasn't so good at Tekken – but Woods jumped in to defend his gaming prowess, detailing a long love affair with the UFC games. Recently, Big E perfected his gaming stride in UFC 4.
'I play one game, and I get addicted,' Big E admitted. 'I just play that game all the time.'
As for what's next for the trio, all three are looking forward to a year of new gaming releases – including Tekken 8. While currently undated, the game promises to be the biggest entry in the long-running franchise yet.
'I'm kind of nervous about it, because we play a lot of Tekken,' Kingston said. 'Tekken 7, to me, is such an amazing game. It came out, and we played it for a little bit, and then we got off of it – then we just, all of sudden, started playing it again.'
'When a game holds that replayability factor, and they haven't really changed much – just added characters and updates here and there – but the foundation has remained the same. That, to me, is a telltale sign of what a great game is.'
'When you get really good at [a fighter], you can pick somebody else, and it can be a totally different experience, because of the way that they play. I'm hoping they've done a good job of one-upping themselves with regard to Tekken. I feel like Tekken 8 is going to be better than Tekken 7 – but please don't mess it up, it's already so good.'
---
Going forward, The New Day will likely be focussed on the events of the Royal Rumble – whether as participants or observers – with the future holding more tag team championship defences, pancake-fuelled antics, and rabid gaming sessions.
You'll be able to watch the WWE Royal Rumble, live episodes of Raw, Smackdown, and NXT alongside original WWE programs including Total Divas, Total Bellas, and Table for 3, on Binge in Australia.
The 2023 Royal Rumble airs from 11:00 am AEDT on Sunday, 29 January 2023.