The Humble Games Showcase held in May 2023 revealed a raft of new titles for the indie publisher, including follow-ups to notable titles, and new games from studios of some repute. In total, Humble featured six games slated for release in the near future, including one released at the conclusion of the event. Here's a look at everything shown during the latest Humble Games Showcase.
Humble Games Showcase – May 2023
---
Lost Skies
Lost Skies is the new title from Bossa Studios, known for their humorous simulator games like Surgeon Simulator, I am Bread, and I am Fish. Lost Skies is a decidedly more serious and ambitious game, a co-op survival adventure for up to six players, and set in a floating archipelago – not unlike The Legend of Zelda: Tears of the Kingdom.
---
Wizard of Legend 2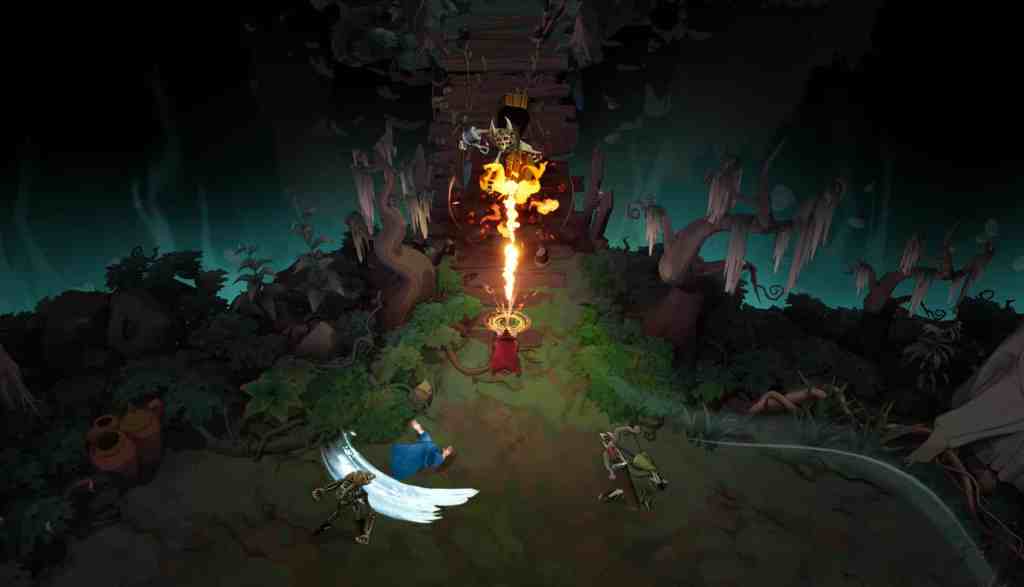 The fast-paced co-op action roguelite Wizard of Legend is getting a sequel, developed by a new team. Dead Mage (Children of Morta) takes the reins, though the original developer, the two-person team of Contingent 99, is still involved to provide 'guidance'.
Wizard of Legend 2 will feature a new art style, and retain the four-player co-op action of the original, with new abilities, combos, and challenges.
---
#BLUD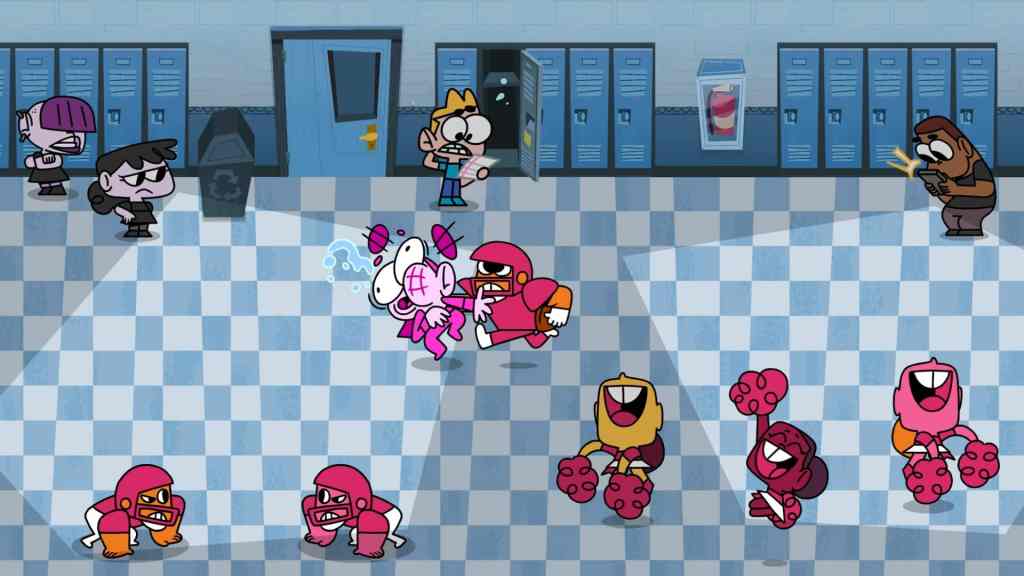 During its showcase, Humble announced it would be publishing the debut title from Exit 73, an animation and game development studio. #BLUD will leverage the company's experience in both mediums, as it tries to blur the line between a dungeon-crawling game and Cartoon Network-inspired cartoon set in a high school. Exie 73 has previously worked on several Nickelodeon titles, and produced the cut-scenes for the OK K.O.! game, Let's Play Heroes!
The official description reads: 'Take on the role of plucky teen Becky Brewster as you balance school, friends, field hockey, and fiend-slaying in this creative take on the traditional action RPG'.
---
Bō: Path of the Teal Lotus
Bō is a hand-drawn Metroid-style game based on Japanese Folklore. It was successfully funded via Kickstarter at the beginning of 2022 – and now, it'll be published by Humble Games.
In a market filled with 2D platformers inspired by Metroid and Castlevania: Symphony of the Night, it takes something special to stand out from the pack, and Bō's art style certainly helps to achieve that.
The official description reads: 'Take on the role of Celestial Blossom Bō as you master your shapeshifting abilities, brew arcane teas to unlock celestial powers, and explore a mysterious haunted world filled with adorable and otherworldly characters straight from legend and myth.'
---
Breeze in the Clouds
From Stormy Nights Interactive comes Breeze in the Clouds, a 2D action/adventure game featuring a plucky corgi dog, and themed around the weather and the environment. The art and animation style is bright, expressive, and incredibly cute, and there's a big focus on real-time combat action, including the use of animal pals to assist you. It's fun to watch in action, and it seems like it could be wonderfully engaging to play.
---
Cataclismo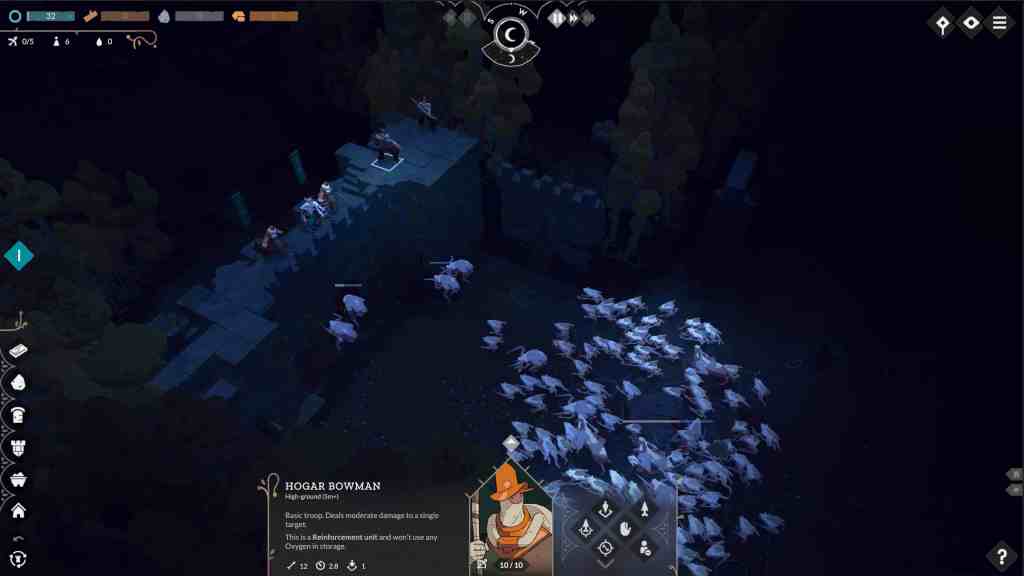 Humble also announced the next game from Digital Sun, creators of the excellent Moonlighter. Called Cataclismo, this one is a strategy game that combines elements of tower defence and real-time strategy as you build fortresses. It's not the first game to explore this hybrid genre, but it does sport an interesting aesthetic that combines cel-shaded graphics with 3D models in an evocative fantasy setting.
---
Stray Gods: The Roleplay Musical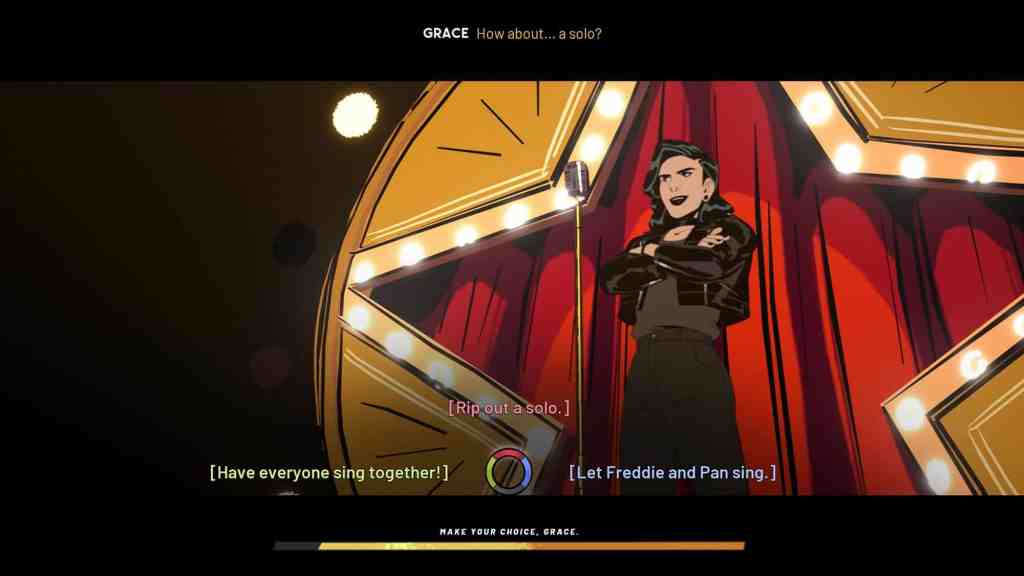 The Humble Games Showcase took a brief break from new games towards the end, to dive deeper into one of Humble's flagship titles for the year: Stray Gods. A behind-the-scenes featurette gave us a glimpse into the 'Myth and Music' live concert held in April 2023 that debuted many of the game's songs.
The narrative game will take the form of an interactive musical, where players can shape their unique stories through various branches of dialogue and song. The vocal cast is packed with big names, including Troy Baker, Laura Bailey, Mary Elizabeth McGlynn, Janina Gavankar, and several others.
---
Supraland: Six Inches Under
Finally, Humble announced the surprise console release of Supraland: Six Inches Under, the second game in the excellent Supraland series. Supraland mixes concepts from Portal and Zelda to create a mind-bending first-person adventure/puzzle game set in a world where you are a tiny person in a regular sized-world. The first two games received a very positive reception with their PC releases.
Supraland: Six Inches Under is available now on PlayStation and Xbox, as well as on the Xbox Game Pass subscription service.
---
GamesHub has affiliate partnerships. These do not influence editorial content. GamesHub may earn a small percentage of commission for products purchased via affiliate links.