Horizon Forbidden West has received its first official patch, which should fix minor graphical issues, bugs and glitches in the PlayStation 4 and Playstation 5 versions of the game. While the game is extremely polished for the most part, there were minor bugs present in the pre-release version of the game that the day one patch didn't address.
The subsequent 1.05 patch is designed to fix around 25 seperate issues currently noted by players. These include issues during the 'Reach for the Stars', 'The Eye of the Earth', 'Cradle of Echoes' and 'The Sea of the Sands' quests which accidentally lead to Aloy falling through the world, while other characters wander off the quest path.
Read: Horizon Forbidden West review – a breathtaking journey
It will also fix progression issues in a number of side quests, reduce the likelihood of characters falling out of the sky, patch fast travel bugs that prevent easy access, and reboot the Second Chance skill so that it works as originally intended.
In addition, the patch will addressed 'oversharpening' in HDR mode, issues with HUD flickering, jittering animations, sticky geometry that trapped players, streaming issues, and NPCs that appear to suffer from insomnia – in that they don't adhere to the proper day-night cycle in the game.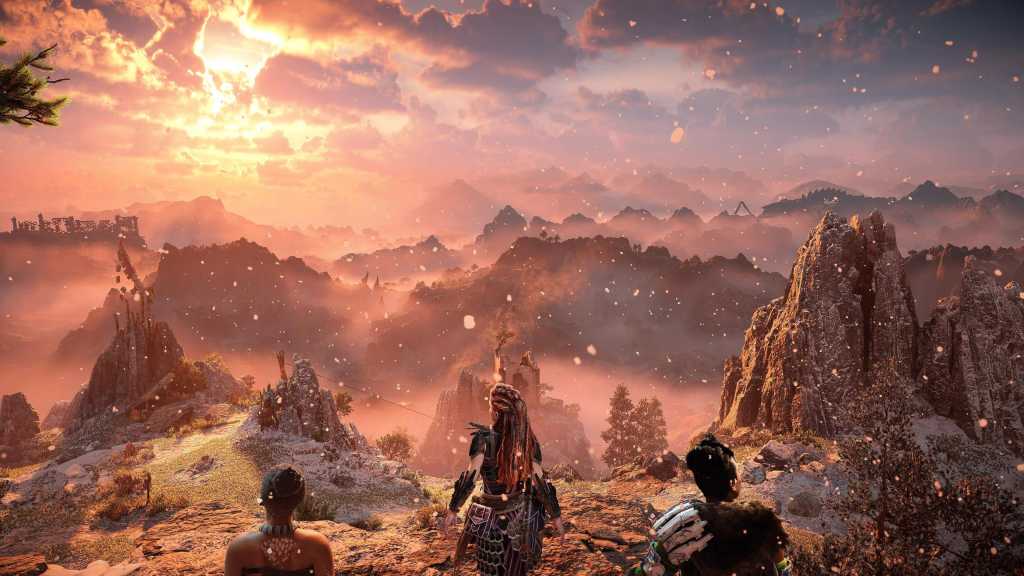 In a community post, developer Guerrilla Games also said that further issues have been noted that will be addressed in a hearty future patch.
One of these is an odd colour glitch that means every time Aloy turns, the grass and scenery around her becomes more saturated, with brighter greens and redder hues. For some players, this also includes strange shimmering or sharpening of textures. This was certainly present in the pre-release version of the game, and while it was an initial distraction, it's not particularly game-breaking, so will likely be a lower priority.
Other issues to be addressed in future are glitches with infinite loading, blurry outfits in Photo Mode, and further progression issues found in the 'Reach for the Stars' main quest.
If you're currently experiencing issues with the game, the good news is help is officially on the way. While there's been few reports of anything really game-breaking so far, a visual upgrade may improve your overall experience.