If you have a passing interest in industrial design, then the name Herman Miller has likely come up. The firm is responsible for producing some of the most iconic pieces of modernist furniture in history, in partnership with notable artists and designers. The company's products are sold at a premium, of course, and have attracted countless imitators as a result. In 2020, the firm began a foray into gaming chairs – and these are finally making their way to Australia.
Herman Miller was already responsible for a number of contemporary office chair designs like the Aeron, which has been immortalised in New York's Museum of Modern Art. But a gaming-specific range likely came as a response to the recently burgeoning market of chairs catered specifically to the growing market of gaming enthusiasts – even though, practically speaking, they're good for anybody who sits at a desk for an extended period of time.
The Herman Miller gaming range was designed in partnership with Logitech, an already well-known purveyor of gaming hardware and accessories. Given its premium price tag, it's seemingly aimed at streamers and serious esports athletes, in addition to PC gaming enthusiasts with plenty of disposable income.
But notably, the range is also targeting a market with a particular taste – these chairs do not feature colourful RGB lighting or highlighted stitching, a common and arguably gaudy (depending on who you ask) trait in 'gamer' accessories. The Herman Miller range is still decidedly within the firm's signature approach to furniture design.
Read: Logitech G announces Pro X 2 Lightspeed gaming headset
The range includes the Embody Gaming Chair, which has an almost cybernetic-inspired rear design and boasts superior spine and back support, cooling technology within its cushions, and design considerations made to improve bloodflow and relieve pressure. The Vantum Chair is designed to support forward-leaning postures for those who find themselves highly engaged with their screens, and is notably equipped with a car-like headrest on the back.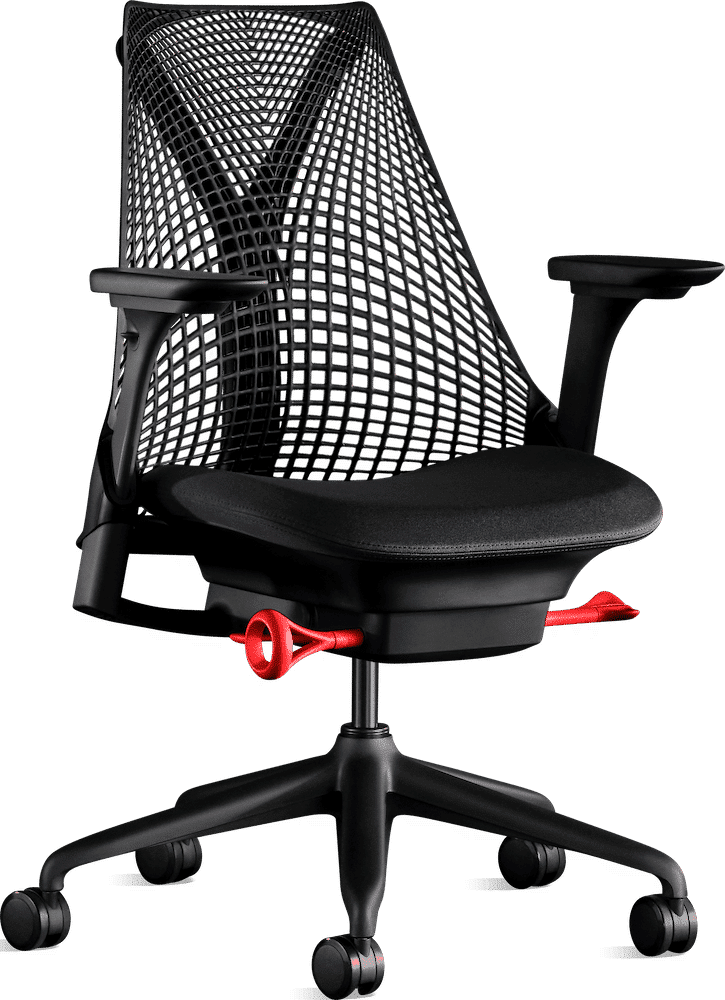 Herman Miller also has gaming variations for its existing Aeron and Sayl office chairs, for those who prefer more time-tested designs – the Aeron Gaming edition is also more eco-friendly, supposedly being composed of recycled plastic waste.
Local pricing has not been set at the time of writing, but the Herman Miller Gaming chairs range from USD $800 to USD $1800 in North America. They are expensive, high-end products likely to be accessible to only a small segment of people. But for the rest of us, we can at least appreciate the tasteful designs from afar as we sit with slightly worse posture in our more affordable imitations.
The Herman Miller Range will be available in Australia exclusively through the high-end homewares retailer Living Edge, beginning June 2023.