For the most part, Halo Infinite's opening month has been a stunner, with rave reviews across the board and plenty of reasons to dive into its free multiplayer beta. Unfortunately, that hasn't stopped toxic gamers spreading bile online, with the Halo subreddit being forced to temporarily shut down on Saturday due to rampant personal attacks on developers, and insults towards other players.
r/halo is a massive community, made up of nearly one million members, all with a single goal: to share their love and appreciation for the Halo franchise. Lately however, the subreddit has become 'excessively toxic', with moderators choosing to briefly shut down the forum following relentless abuse, and an eye-opening post from a Halo Infinite community manager.
While this post aimed to directly address what was going on with Halo Infinite's 'playlists' (AKA modes), it also revealed fan feedback had been growing increasingly hostile.
'First, I'm going to stress again that I 100% understand and generally agree with the frustrations most are expressing even if I don't agree with the attacks and ways in which some choose to express those feelings,' community manager ske7ch343 wrote in a Reddit reply.
'Everyone's entitled to their opinion. It's your prerogative to play or not play. I'd rather have people who are so passionate they're yelling at us than nobody caring at all. But I just ask that people please take a breath here, understand there are human beings behind this who put years of their lives into just trying to make the best experiences they can, and do not rush to judge or assume you've got it all figured out.'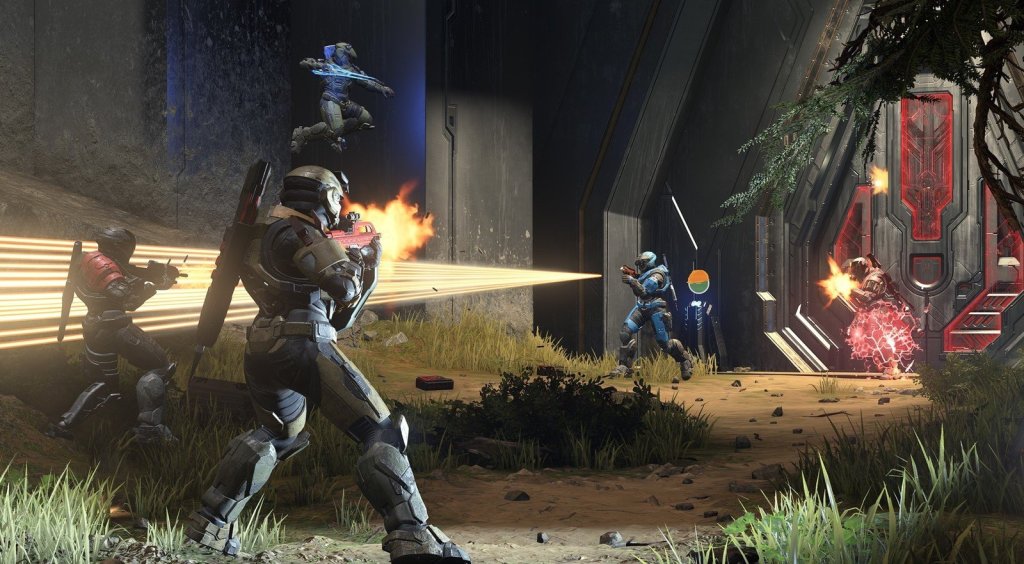 The root of the abuse appears to stem from players wishing for more diverse mission playlists, with some players claiming the 343 Industries team 'abandoned' them or created an 'incomplete game' because select playlists aren't available in the game yet.
This is despite Halo Infinite's multiplayer still being in beta, with plans to expand it in future.
In addition to complaints about a lack of robust playlists, players have also reportedly taken to Reddit to criticise the game's microtransactions, the features of the battle pass, and how modes work in game.
Rather than providing frank discussion, it appears the Halo subreddit has started descending directly into violence, with moderators claiming some players have been responsible for death threats and doxxing of 343 Industries developers.
'On all sides this has absolutely gone on long enough and spiralled out of control,' r/halo moderators announced on Sunday.
'The amount of toxicity on the sub from both sides has made it impossible for people to have civil discussions, which is what the mod team strives for regardless of opinion. Some users on the sub have even been responsible for doxxing and death threats. We're temporarily putting the sub on lockdown so people can hopefully settle down a bit and we can hit the reset button before launch.'
In placing the temporary lock, moderators hope the Halo community will cut back on their insults and remember that developers behind the scenes are still human. Currently, the subreddit is set to reopen when Halo Infinite's single player campaign launches for Xbox and PC on December 8.