Iconic trash-talking lizard Gex may be making a comeback, if news out of Square Enix is anything to go by. As part of a 2017 initiative, Square Enix began offering external developers a chance to work with older IPs — including Gex — which led many to speculate this would mean future sequels. Now, a trademark filing has pushed that speculation further.
Square Enix currently owns properties from companies like Eidos and Crystal Dynamics, which both have a long history in the games industry. While the Collective has largely been used to help indie developers publish titles so far, the initiative still has the potential to relaunch beloved IPs.
The new trademark for Gex, filed in December 2021, has many talking about a potential new chapter, which would follow on from the underrated original trilogy. In today's media-soaked landscape, the wise-cracking Gex would be a perfect fit, and a sequel would make sense given Square Enix's willingness to offer older IP to new developers.
Read: Square Enix says it has a lot to learn from 'disappointing' Marvel's Avengers
The original Gex first landed on PlayStation One, Sega Saturn, 3DO and PC in 1995, with two much-improved sequels following it. Gex 3: Deep Cover Gecko is a particularly good platformer that goes fairly overlooked, despite being a very sharp and well-designed game.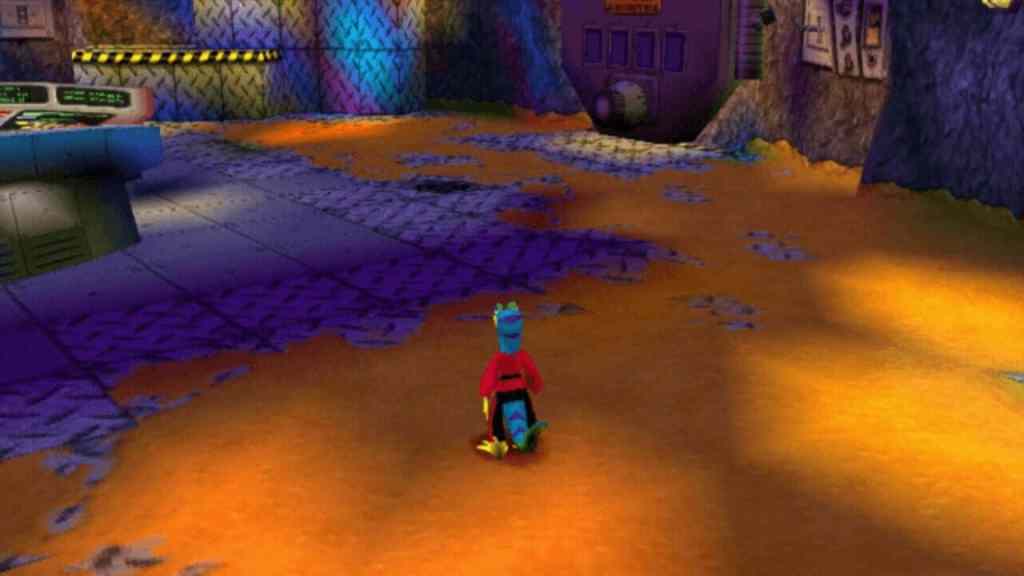 It pokes fun at pop culture with parodies of James Bond and Batman. There are levels lambasting the worlds of professional wrestling, superheroes, and gangster films. Sure, it borrows a lot from Super Mario 64 and Banjo-Kazooie, but arguably Gex 3 did platforming just as well as its rivals. It's occasionally darker, and has a very dated sense of humour, but the gameplay still holds up.
The thought of bringing Gex into the modern day is very enticing.
That said, there's no reason to get too excited yet.
While Gematsu notes a patent has been filed in Europe, there's no current word on what it's for. Video game companies frequently renew trademarks to protect their IP, and this could be part of a mundane process.
The Square Enix Collective project does provide a glimpse of promise for Gex fans, but there's still every chance the filing is just routine maintenance. Still, it's compelling to think about what Gex could be in the modern era.