A Fallout New Vegas sequel has been discussed for nearly a decade, in fan circles, in industry whispers, and in numerous gaming opinion columns. The reasons are simple: Fallout New Vegas is still regarded as one of the best open world adventures in the Bethesda universe, with a gritty Wild West-inspired tale that's rarely been beaten. Rumours about a sequel have now surfaced once again – with a prominent journalist and leaker indicating the game is in 'early talks' at original developer Obsidian Entertainment.
According to GiantBomb and VentureBeat's Jeff Grubb, who's become known for scoops and accurate industry analysis, Obsidian and Microsoft have talked about a potential sequel – although any project would still be many years away, given the demands a sequel would place on any development team.
'This is very early, but people have begun to have talks and say these words in sentences, and those words are "Obsidian" and "New Vegas 2". We're talking years and years away. There's at least an interest and conversations happening about making something like that actually a reality,' Grubb said on his Grubbsnax show, as transcribed by VGC.
'A lot of people at Microsoft think that this could work, and there's a lot of interest to make it happen.'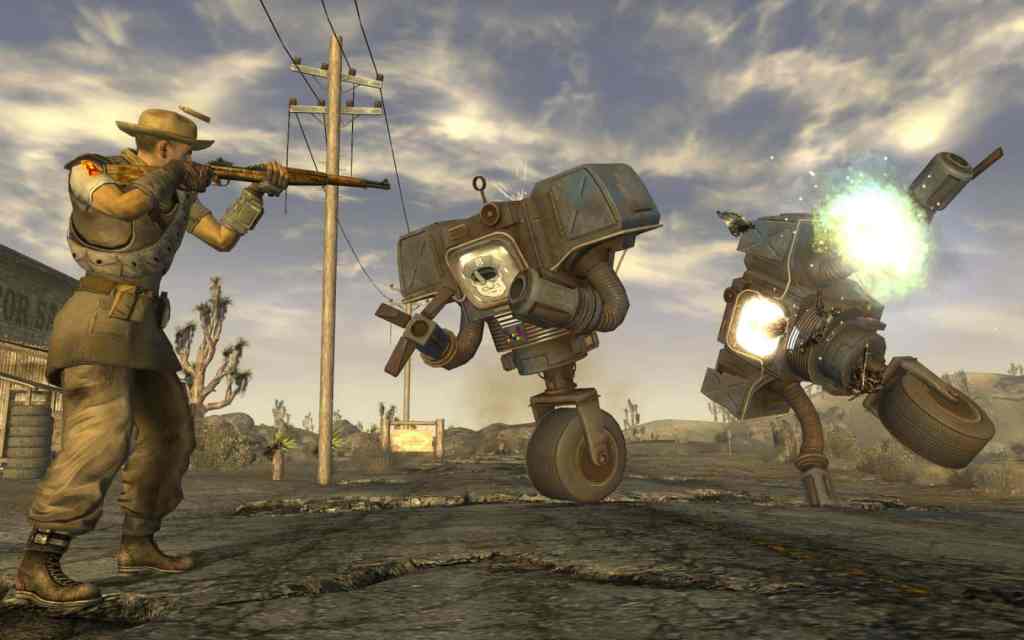 Despite being more than a decade old, Fallout New Vegas is still held in very high regard by a playerbase that continues to mod new content for it, and celebrate their favourite characters in fan fiction and artwork.
The game is certainly looking its age, but its excellent design and multi-pathway narrative means that replaying it is still extremely enjoyable, despite its murky graphics and odd character models.
A sequel would certainly satisfy the franchise's massive community, which has been largely underwhelmed by newer Fallout games like Fallout 4 and Fallout 76, which strayed away from traditional RPG mechanics.
While a sequel has previously been enthused about by Obsidian, nothing has yet come from these ideas. It appears the developer is very willing to revisit the world that made many modern Fallout fans fall in love with the franchise, but circumstances have never been quite right.
Grubb's rumours are unfortunately just that for now – while Microsoft now has leeway to discuss a sequel, given it owns Fallout IP holder Bethesda and New Vegas developer Obsidian Entertainment, the scope of the project, and the decade that's passed since the original game, may prove to be challenges too difficult to overcome.
Whatever the case, it's fascinating to think about what a Fallout New Vegas sequel would look like in the 2020s. Video games have come a long way since New Vegas, and there's certainly a lot of potential in exploring the game's gritty, cowboy-inspired world with modern technology and development skills.