Escape Academy, the solo and co-op adventure game designed to replicate the heart-pounding escape room experience in digital form, has been given a brand new trailer and release date during the Summer Games Fest Day of the Devs showcase.
While the title was originally set to launch in June, it looks like it's been pushed back a few weeks for that extra bit of polish – a minor toll for what looks to be a cracking, head-scratching experience. Described as 'Hogwarts but for Escape Rooms', the game's new trailer shows off a range of environmental puzzles, including some particularly juicy 'hidden room' mechanics, and a number of complex obstacles.
Players will need to rely on their wits to traverse a number of puzzles, which include trivia challenges based in geographical facts, tile sliding pictures, and other logic traps, with many being timed based on hazards. In one segment of the trailer, a player finds themselves locked in a room slowly filling with 'memory gas' – should they fail, they'll succumb to this strange chemical.
But when they succeed, they end up proceeding to a new room filled with yet more challenges. If you've ever hopped into a real life escape room for yourself, you'll recognise this incremental progression.
Read: The biggest Australian-made games coming in 2022-23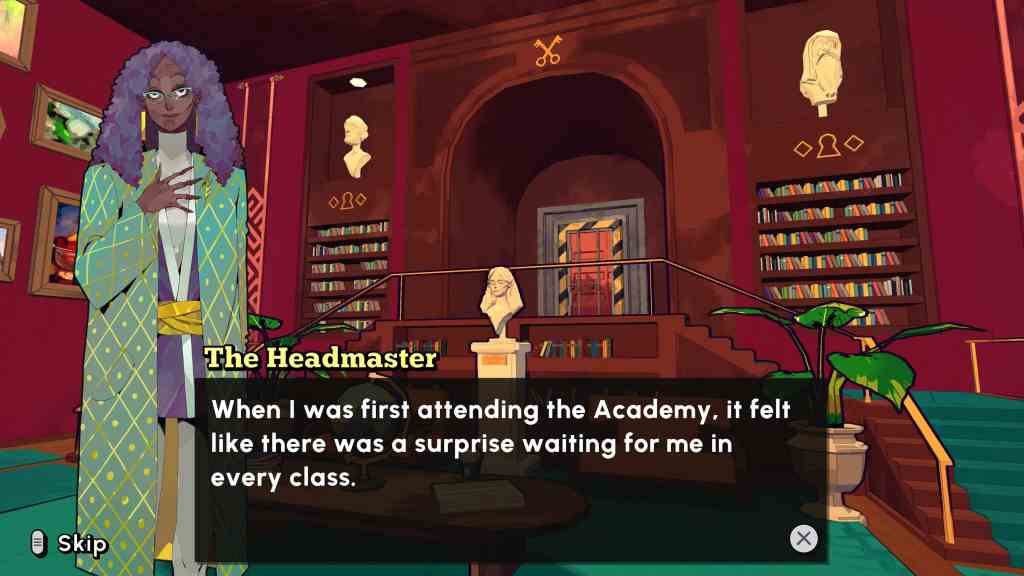 The action here is every puzzler's dream: a world where every nook and cranny hides secrets, every object is worth investigating, and your mind is the only tool you need. While the game's trailer did indicate some stress, given select segments are timed with deadly consequences, it does appear Escape Academy is a game you'll really be able to spend time with and puzzle through at your own pace.
If you want to bring someone along for the ride, you can do that as well – Escape Academy offers solo or co-op gameplay modes where players can work together in split screen to find the best solution for each unique challenge. Having a friend along for the ride may muddy the waters, but it can be handy to butt heads together and work out the perfect answer.
No matter which way you choose to play the game, it looks like there'll be plenty of secrets and surprises in store.
Escape Academy launches for PlayStation 4, PlayStation 5, Xbox One, Xbox Series X/S, and Windows PC on 14 July 2022. It will be available on Xbox Game Pass at launch.
---
Be sure to check out all of our Summer Game Fest coverage to catch up on the game announcements you might've missed out on.
You can also view our wrap-ups for all the news from the Summer Game Fest kickoff showcase, the Devolver Digital showcase, the Xbox and Bethesda showcase, the 2022 PC Gaming Show, and the Capcom Showcase.