Hot on the heels of Xbox announcing a Sticky candy Xbox Series S replica, Bethesda has launched a snazzy custom console of its own. To celebrate the launch of The Elder Scrolls Online: High Isle, the local ANZ team has partnered with console customisers We Are Robots to create an iron-forged Elder Scroll console, controller and headset fit for Breton royalty.
Read: The Elder Scrolls Online: High Isle preview – a dense political thriller
The Ascendant Lord's armour served as inspiration for the console's design, with decorations on the custom pieces based on the ornate aesthetic of this character. The Ascendant Lord plays a large part of the High Isle plot, driving political battles from the shadows, and generally making life difficult for everyone.
With unique Order sigils and the classic Elder Scrolls Online ouroboros logo decorating the entire lot, the custom accessories really make an impressive statement. A number have been produced by Bethesda with a view to give them away to fans – with some of the consoles also going to select influencers.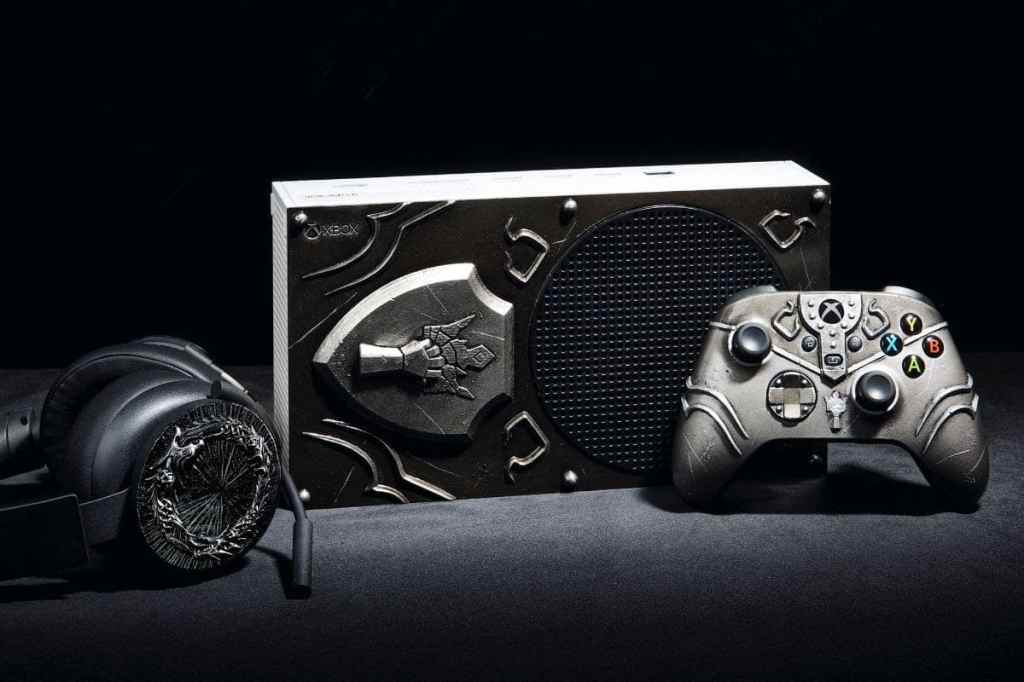 If you've ever wanted to feel like a king while playing games on your giant iron throne, or something like that, these custom items go a long way towards realising that goal.
To win one of the unique Elder Scrolls Online pieces, you'll need to keep an eye on the local Bethesda ANZ social channels – including Twitter, Facebook and Instagram. They'll be given away over the next few weeks, with the first competition now live.
Keen fans will need to follow Bethesda on Twitter, like the post, and answer the following question to win: 'What is your Knight name and why was it bestowed to you?'
It's likely more custom consoles, controllers and headsets will be given away in future – so keep an ear to the ground for more news.
The Elder Scrolls Online: High Isle is now available for consoles and PC.