You know what's better than a cold drink on a hot day? Unearthing said drink from a magical chest that looks like it came straight from the lair of a glittering, golden dragon – something you may just get the chance to do. To celebrate the launch of The Elder Scrolls Online: High Isle, Bethesda ANZ has commissioned the crown jewel of Elder Scrolls merchandise: a working 'Chilly Chest' treasure esky that'll keep your drinks cool and your abode far from humble.
If you've ever wanted to inject a sense of high fantasy style into your kitchenette or outdoor living area, this chest will fit right in.
In collaboration with Australian cosplay and propmakers Scrap Shop Props, Hench and Scrap Foundry, and Henchwench, Bethesda ANZ has created a limited number of unique eskies which mirror the treasure chests found around the city of High Isle.
Read: The Elder Scrolls Online asks nothing of you, and that's perfect
The eskies are created from recycled materials, and function exactly as a normal esky would. They even come with a treasure chest key, which doubles as a bottle opener, so you can really feel like you're walking the Systres Archipelago, listening in on all those juicy Breton secrets.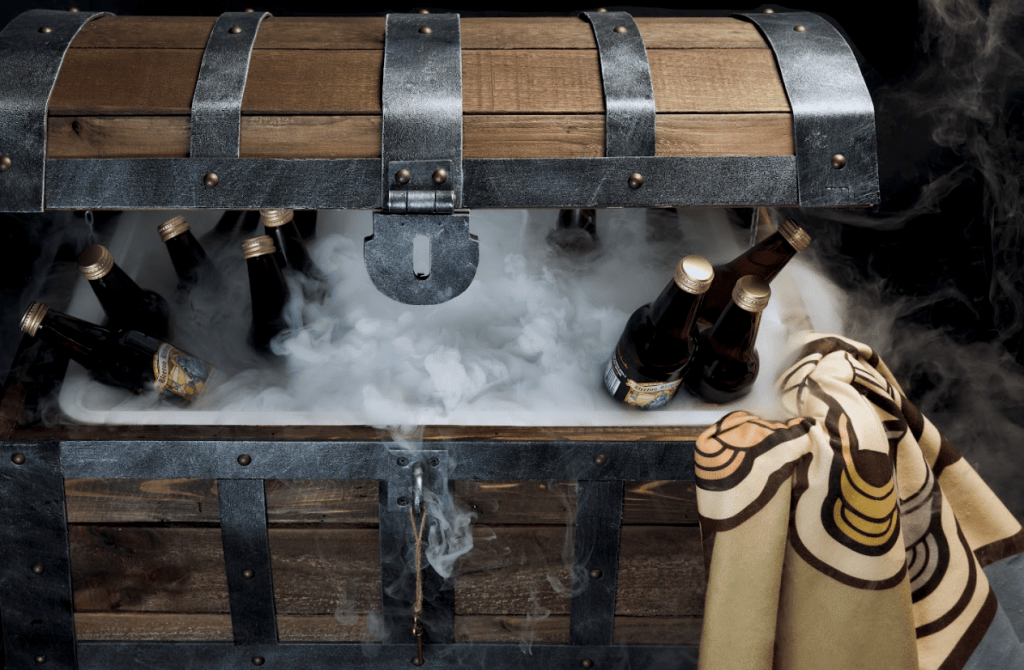 The Chilly Chests do come with a caveat – they've only been produced in limited amounts. And to get them, you'll need to win them in competitions via the Bethesda ANZ social media pages over the next year.
Some will even come stocked with an Elder Scrolls-themed drink and a unique towel. Working with Bert's Soft Drinks, Bethesda ANZ has helped to concoct a real-life Breton Bitters, 'a delicacy from High Rock best enjoyed chilled to quench your thirst during hot island days.' This drink will come with a Breton Society of Steadfast beach towel so you can enjoy the rest of summer alongside an incredibly bougie haul.
For now, just one fan will get the chance to own their very own Chilly Chest. Those looking to nab one of these will need to stay tuned to the Bethesda ANZ Twitter, Instagram and Facebook pages to find out how to enter for themselves.
Given the genius at work here – the key really is an excellent touch – it's likely the chests will be in high demand.
Update 10:18am AEDT: Here's how to win the first chest: