A new video posted to YouTube has revealed the character creation menu for FromSoftware's Elden Ring – and while many fans are excited by the realism on show, the vast majority are more excited by the system's monstrous potential. It appears you can use the creation menu to handcraft realistic humans, with several toggles available to help shape the game's player character. But if you choose, you can also push these toggles to their absolute limits.
The far end of the 'mouth' toggle gives your player character a gaping, stretching hole that warps their cheeks. You can max out eye size to form ogling, staring orbs. Coupled that with a long, thin nose and a beak-like mouth, and you've got a recipe for some real stomach-churning looks.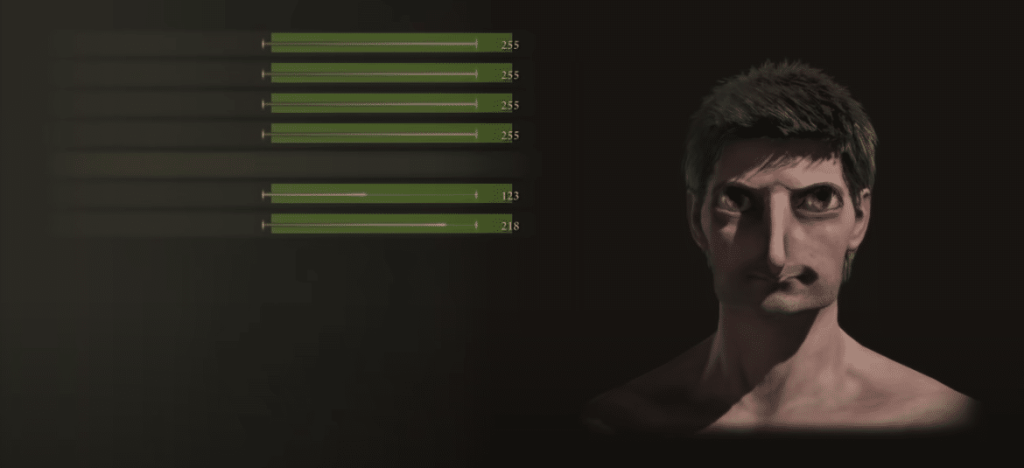 From there, you can select some wild hair for your character, dye it bright blue, and set off on your adventure looking just like the monsters you're set to face. Truly, it's terrifying stuff – and there's no doubt gaming shows like Monster Factory will have a blast trying to come up with the wildest Elden Ring characters around.
The limit here is your horror-soaked imagination.
Beyond giving a terrifying glimpse into the human psyche, the character creator leak has also provided a great look at the customisation of Elden Ring.
Most players will likely opt for a more 'human' looking main character, and there's plenty of options for those that choose a more normal look. While the sliders and options in the video are blanked out (likely due to the leaked build being incomplete or early), a number of different body parts and sliders appear to be available.
Players will be able to choose from multiple hair and beard styles, and there also appears to be ample presets for noses, mouths and jaws for those wanting simpler customisation.
When Elden Ring launches on 25 February 2022, there should be plenty more details about how player customisation works, and plenty more monstrosities, too. Expect some 'creative' interpretations of what a human really looks like when the game finally arrives.