Grand strategy game Crusader Kings 3 is set to introduce same-sex marriage in its upcoming 1.5 update, despite developer Paradox Interactive previously noting this would cause challenges with succession lines. These partnerships were briefly enabled in early 2021 as modders cracked open the game's files, but Paradox was forced to restrict this due to the feature essentially 'breaking' the game.
'Before 1.3, same-sex concubinage was unintentionally possible to mod in, but had the potential to cause a variety of errors,' Paradox said in an update. 'In 1.3 we explicitly restricted it in code as part of fixing a concubine-related bug.'
The team recognised this was an important bug to fix, and promised it would subsequently add support for same-sex marriage in future, after testing was done to ensure this would not introduce more bugs to the base game. Because Crusader Kings 3 focusses on royal succession lines and diplomatic marriages, there were challenges to work out in regards to how children entered the picture, and how same-sex marriages would occur.
Read: The Sims 4 is adding custom pronouns in a future update
When the game's 1.5 update lands, players will now be able to toggle same-sex marriages on or off, with AI logic chains, interactions and content now tweaked to support marriages between all genders.
'This is something that we're very happy to be able to put into the game and have support in the game rules for unmodded games too,' Paradox said. 'It is something that a lot of the team and community wanted and we are glad it is finally going to be shipped in 1.5.'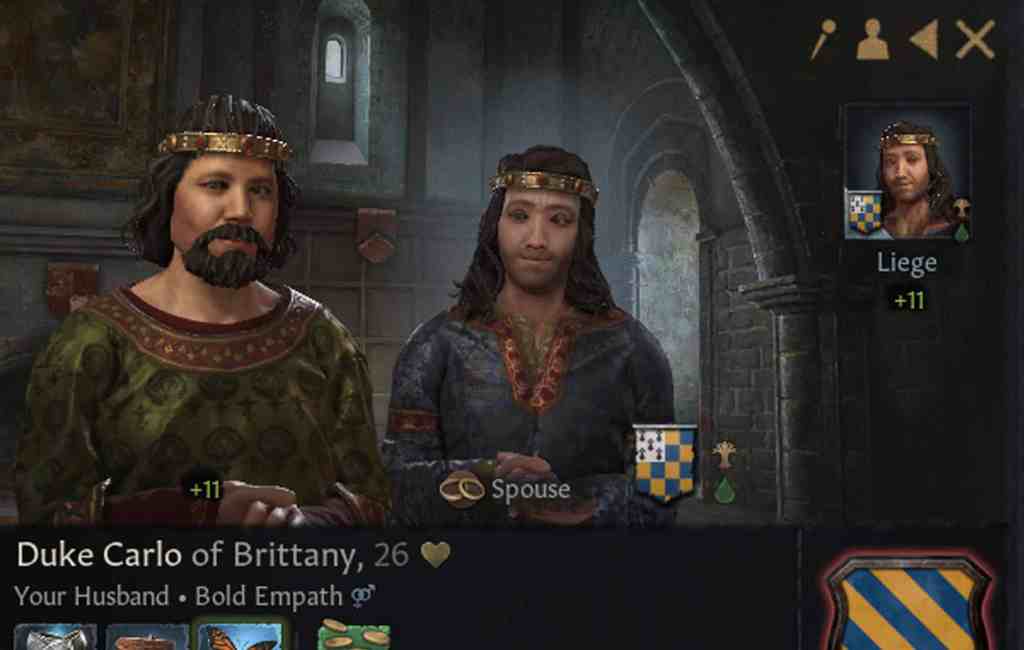 Players will automatically gain access to same-sex marriages when the game's new update launches, with no need to download additional mods.
While it's unclear whether same-sex couples will be able to adopt children or use surrogacy, the new content will become clearer when the update drops alongside the new Royal Court DLC on 8 February.
Given succession allows rulers to continue their legacy and royal lines, it's an important part of the game – one Paradox will likely have addressed.
When Crusader Kings 3 launches on PlayStation 5 and Xbox Series X/S in March, expect the game to come packaged with this update.