In sad news for fans of great turn-based strategy games, Advance Wars 1+2: Re-Boot Camp for Nintendo Switch has now officially been delayed until autumn 2022. While it was originally looking like the game would be a fine addition to the scarce December games lineup, it'll now arrive sometime between March and May next year.
The delay means Advance Wars 1+2: Re-Boot Camp is joining an absolutely stacked Q1 2022 games roster which currently includes potential smash hits like Elden Ring, Tiny Tina's Wonderlands, Pokémon Legends: Arceus, Horizon Forbidden West and so many more.
At this point, gaming fans might as well take the entirety of Q1 2022 off to catch up with all the excitement.
While the delay will be disappointing for fans looking forward to the shiny reboot, Nintendo has made clear that the title needs more fine tuning. A delayed game is always infinitely better than a bad one, and it's good to see Nintendo focussing on quality over rushing out a game for the holiday period.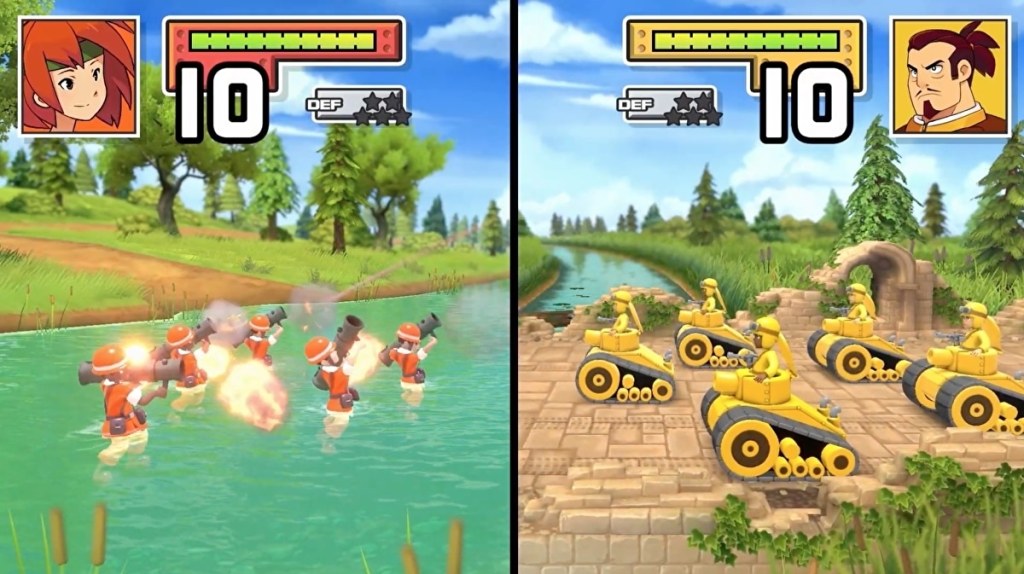 If you're somebody who just can't wait for Advance Wars, you can still check out the originals on Game Boy Advance in the meantime. You won't get those beautiful new graphics, but both titles have a gorgeous pixel charm that's really stood the test of time.
There's a reason why both games are still so beloved, and if you haven't played them already, now's the time.
And if you have already played or replayed these gems, there's still plenty of other games coming out in the back half of 2021 to keep you entertained.
The holidays look like they'll be solely dominated by Halo Infinite this year, but before then, Nintendo fans will get to enjoy new entries in the Pokémon, Mario Party and Shin Megami Tensei franchises. That's not a bad lineup at all!
You will have to wait a bit longer for Advance Wars 1+2: Re-Boot Camp, but at least there'll be a bunch of exciting pitstops along the way.