Japanese developer and publisher Bandai Namco has posted a number of open recruitment positions to its job board, revealing that the company is working on a '3D action game project' as part of a Nintendo contract. Further details about the positions reveal that the game will likely be a HD remaster of an existing Nintendo title.
The available roles call for Game/Level Designers and visual artists to handle both original 3D background art, and the HD remastering of existing work.
The most intriguing tidbits come from the HD remastering job description, which asks applicants to have experience in: 'Porting existing 3D background data', and plenty of work in an in-house engine, as opposed to something more ubiquitous like Unreal or Unity.
The fact that Bandai Namco and Nintendo are working together on a project shouldn't be a surprising revelation – Bandai Namco has had a heavy hand in the development of a number of recent Nintendo-exclusive titles, like Super Smash Bros. Ultimate, ARMS, Mario Kart 8 and Mario Sports Superstars, among others.
The biggest question, of course, is what this game could be.
What could the mystery Nintendo game remaster be?
The clues point to a '3D action game', with a big emphasis on 3D backgrounds. If we were to assume that the '3D' in '3D action game' simply referred to the kind of visual rendering used and not to 3D movement, our immediate guess would be the Donkey Kong Country series of action-platforming games.
Donkey Kong Country
Developed by Rare and Nintendo for the SNES between 1994-1996, the three Donkey Kong Country games are notable for being some of the first games to implement pre-rendered backgrounds – that is, developing an image in 3D, exporting it as a 2D asset, and loading it into the game.
It's a common technique from the 1990s that let developers use 3D graphics to greatly enhance the visual impact of games at a time when consoles weren't powerful enough to do it natively with the hardware available.
Donkey Kong has been an enduring Nintendo mascot, with the company bringing back the 'Donkey Kong Country' moniker for modern games like Donkey Kong Country Returns on the Wii in 2010, and Donkey Kong Country: Tropical Freeze for the Wii U in 2014.
A remaster of the classic SNES trilogy, which includes Donkey Kong Country 2: Diddy's Kong Quest and Donkey Kong Country 3: Dixie Kong's Double Trouble for Nintendo Switch wouldn't be outside the realm of feasibility.
Star Fox
Our second best guess is a remake of the first two Star Fox games on SNES and N64, also known as Starwing and Lylat Wars in PAL territories.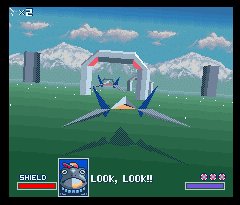 The first Star Fox game was groundbreaking in its use of 3D graphics, as it was the first game to use 3D rendering on a home console – the SNES. Given the huge amount of 3D assets in the game, it's possible that the job description could fit.
Star Fox hasn't been as popular as Donkey Kong Country in recent years, but it certainly has its own cult following. Recent games in the Star Fox series have largely been handled outside of Nintendo's internal studios – companies like PlatinumGames, Q-Games, and yes, Namco, have tried their hand at Star Fox games.
Super Mario RPG
Super Mario RPG: Legend of the Seven Stars is our third guess – though it's more of a lofty wish. Mario's humorous first foray into the RPG game genre was developed by Squaresoft (now known as Square Enix) for the SNES, and its fans have been clamouring for a remake, a remaster, a re-release, ANYTHING, for quite a while.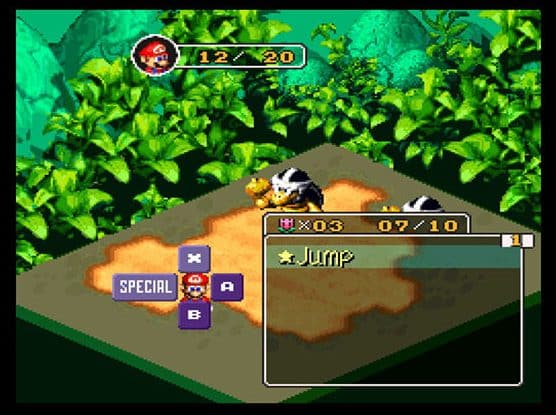 It features pre-rendered 3D backgrounds like Donkey Kong Country, and although it's an RPG with a turn-based combat system, the game does feature action mechanics – timing your button presses can enhance the damage your characters give, and reduce the damage they take.
The issue of character rights could make this possibility tricky… but never say never. A number of Square Enix's Final Fantasy and Kingdom Hearts characters managed to make their appearance in Super Smash Bros. Ultimate, which Bandai Namco co-developed with Nintendo, after years of negotiation.
One can hope!
---
Have a better guess? Give us your reasoning on Twitter or Facebook.