South Australian game and freelance development studio Melonhead Games has just released its flagship title, Rooftop Renegade – a fast-paced side-scrolling arcade platformer which challenges players to test their reflexes and speedrunning aptitude through single-player and 1v3 local multiplayer modes.
Centred on protagonist Svetlana, who has just stolen a pair of Chrono Kicks (hover blades with the ability to manipulate time) from enemy mega-corporation Globacorp, this narrative setup provides a futuristic set dressing to the games' core arcade elements, seeing her weave through sci-fi inspired cities and skyscrapers in the attempts to evade capture.
GamesHub sat down with Melonhead Games Designer and Producer Patrick Webb to discuss the studios' anticipation leading up to launch, the lessons they learned from developing the title at a Global Game Jam, as well as some of the unexpected joys that came from engaging with the speedrun community.
Global Game Jams have brought many Australian-made titles into the world, and Rooftop Renegade is no exception. First conceived at a Global Game Jam in 2018, Melonhead Games initially experimented with creating puzzle and competitive adventure games, before landing on the idea of developing a title that expanded on the local multiplayer game genre. As Webb says, 'it was always about having two to four people that could all play at the same time.'
The game jam environment was also beneficial in pushing the team to think efficiently and creatively. Webb mused, 'I think the blessing and the curse of a game jam is that you have to really pull out every single thing that isn't going to make it in – that isn't going to really sell the key idea.'
'With [Rooftop Renegade] we wanted to have… one player [running] through a level and other players [disrupting] that… Any idea we had over that 48 hours that didn't… really sell that point we had to just throw out to the side. A lot of [those ideas] came back in later, but… it really just kind of focuses your time.'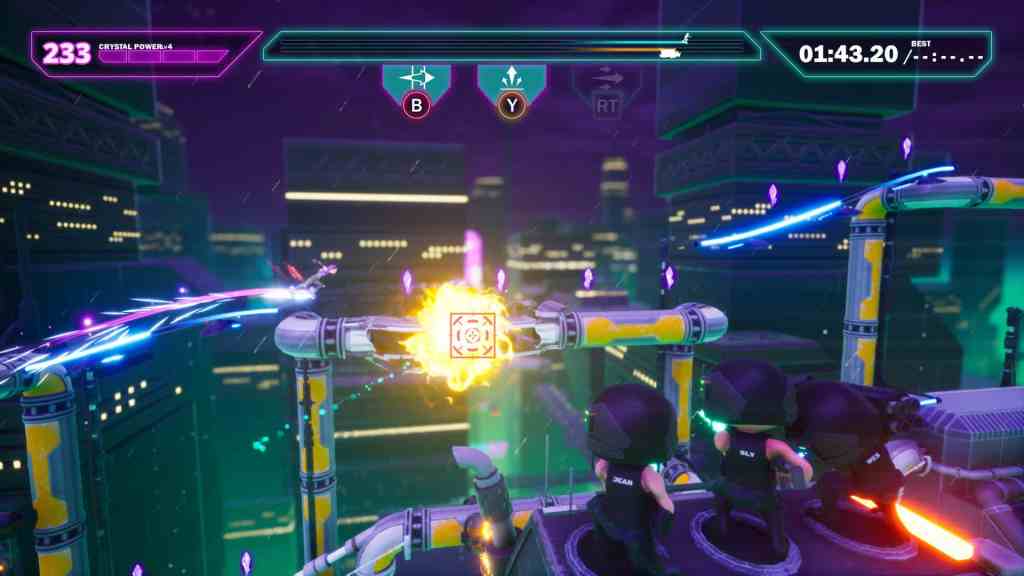 The team were proactive in getting the game out in real-world social situations beyond this, presenting Rooftop Renegade at AVCon (Adelaide's Anime and Video Games Festival) and Adelaide game developer meetups, as well as hosting playtest events at their local comic book shop, Greenlight Comics.
Webb explained the party genre was a central focus for the studio, particularly after seeing how people responded to the game. 'Seeing the smiles on their faces… that was what made us decide to take the project further and… move it out of a [Global Game Jam] into something we could keep going with… That just kind of escalated every time there was an AVCon or a PAX.'
Rooftop Renegade was also featured at the South Australian Games Expo, held at the South Australian Film Corporation's (SAFC) film and television production studio – Adelaide Studios. In addition to his role at Melonhead Games, Webb also has large involvement with other Adelaide-based gaming sectors, working at both the SAFC and Unwind – a networking hub for South Australian-based industry folks.
The team learned a lot through presenting their title at events such as these, and Webb explained that the speedrunning aspects of the game came from a combination of factors that circulated amongst the team. Alex Ferrabetta (MelonHead Games' Artist & Community Manager) had a keen interest in Games Done Quick – a semi-annual video game speedrun charity marathon based in the US – and would share streams of boundary-breaking exploits, breaking down the culture behind speedrunning in the process.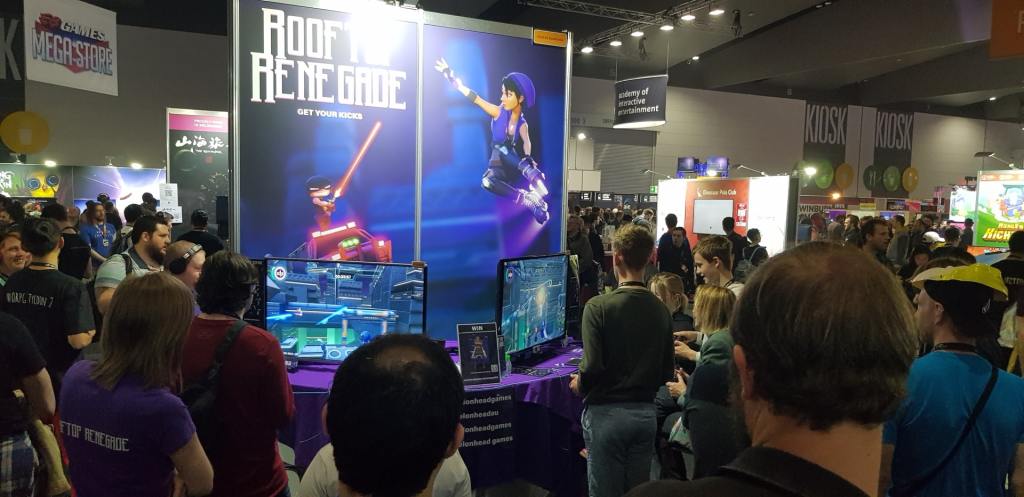 Sam Frost (Melonhead Games' Co-Founder & Character Artist) also took inspiration from the first level of Sonic the Hedgehog, and shared that if they were to expand that first level into an entire game, 'you'd have something that feels fun the whole way through.'
Webb also had a personal experience that influenced this aspect of Rooftop Renegade's design. 'I have this really fond memory of playing Super Mario Sunshine with my cousin, and there are those levels where they take away the [F.L.U.D.D. water jetpack], and they're these insanely difficult levels in this game that's generally not that challenging…. but when you get them right… it makes you feel like you're an absolute expert.'
'We just wanted to give that feeling to everyone who plays [Rooftop Renegade]… I think people just like to feel good at games.'
Melonhead's engagement with the actual speedrunning community 'came about somewhat accidentally,' however. As the core of Rooftop Renegade was its multiplayer party mode, Webb says the single-player aspect was originally brought in as a way for him to test levels without disrupting everyone else's workflow. It included AI-generated enemies which gave the developers a sense of how gameplay felt in action. But once this mode was implemented, members of the studio internally started to become competitive playing solely against the AI, which brought 'a different kind of tension to the party mode.'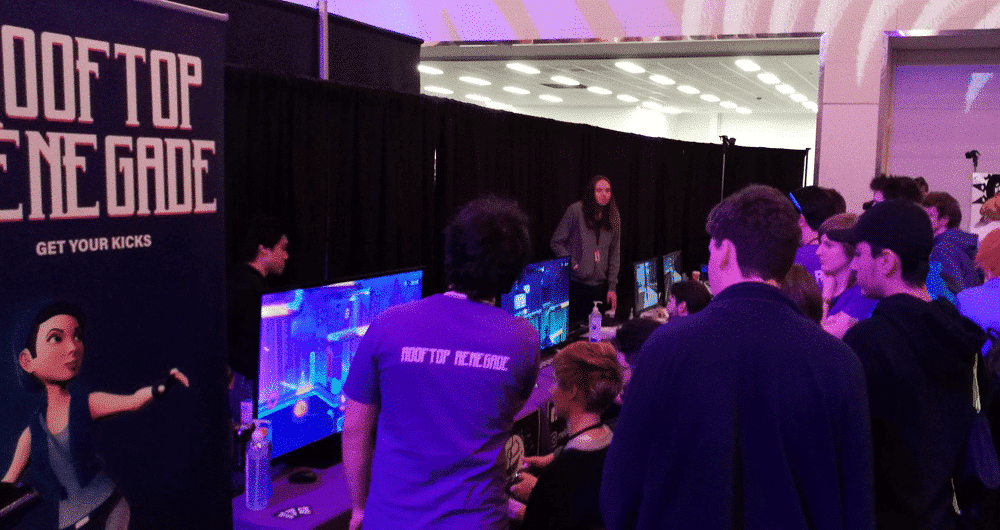 When the title was exhibiting at AVCon, Webb explained the team was lucky enough to get a spare table that seated two monitors – one running the party mode with four people, and the other running a couple of single-player levels. A lot of people from the speedrunning community interacted with the single-player mode, and returned throughout the weekend to beat their personal best times, which Webb said 'kind of became this cycle.'
At AVCon the following year, one speedrunner had returned, attempting to beat their time, and succeeded within the last two minutes of the convention, as staff were beginning to usher attendees out of the venue. It was at this point everyone began cheering, celebrating this players' victory, and in that moment, Webb says the team knew that, 'this is kind of our crowd, this is the kind of people we want to gear the game towards.'
Webb also spoke to the support Melonhead Games received in 2019 through the South Australian Film Corporation Inaugural Games Innovation Fund, saying it had been 'absolutely huge,' and helped guide the team to obtain further success through the Epic Games global Megagrants program.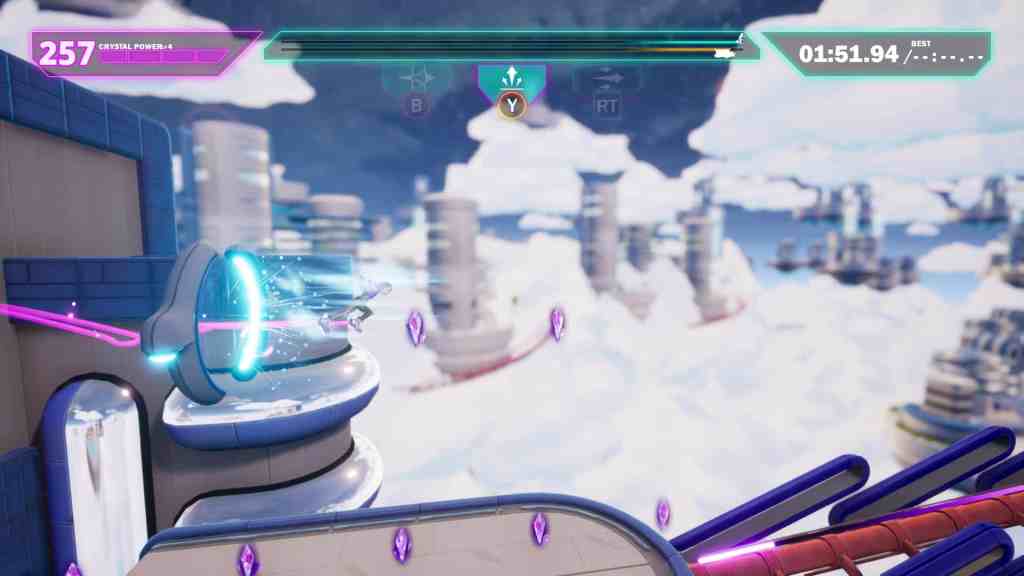 Rooftop Renegade also received GamesHub's PAX AUS 2022 Indie Showcase People's Choice Award, against an incredibly strong lineup of other nominees: Tempopo, Box Knight, and Gubbins, among others. Adelaide-based production company We Made A Thing Studios – developers of irreverent RPG roguelike Box Knight – were also amongst 2019's SAFC grant recipients, and Webb says the team are good friends.
It's clear there is a lot of respect amongst the Adelaide game dev community, and the work Webb and Melonhead Games have undertaken in the scene has been incredibly positive. In respect to the local developer and networking events he runs, Webb said that it makes the community feel 'quite special'.
Post Rooftop Renegade, Webb says he and the Melonhead team would be interested in exploring areas outside of the action platformer genre. Both Webb and George Martin (Melonhead Games' Programmer & Technical Artist) have an interest in horror, and Martin is currently researching VR, as part of a PhD. Webb also expressed interest in developing adventure games, drawing similarities to The Legend of Zelda: Breath of the Wild, but he says for the time being 'we just want to get [Rooftop Renegade] out and see how we feel afterwards.'
Rooftop Renegade is available now on PC, Xbox One, PlayStation 4, and Nintendo Switch. You can visit the Melonhead Games website for more details.
Rooftop Renegade's Original Soundtrack+ by John Oestmann, which includes 'more tied-together versions of the tracks that aren't influenced by gameplay' according to Webb, as well as unreleased prototypes for the music, is also available on Steam and most music streaming platforms.