After a relatively quiet start to the year in video games, February 2023 arrives with a lot of promise. There are plenty of fresh new video game releases this month, including a number of blockbusters like Hogwarts Legacy, Octopath Traveler 2, Like A Dragon: Ishin!, Scars Above, and more. PlayStation VR2 titles are also set to enter the ring shortly, with the new device hitting store shelves on 22 February 2023.
Plenty of launch titles accompany this release, making February one of the biggest ever months for new games.
Here are all the major game releases for February 2023:
---
Deliver Us Mars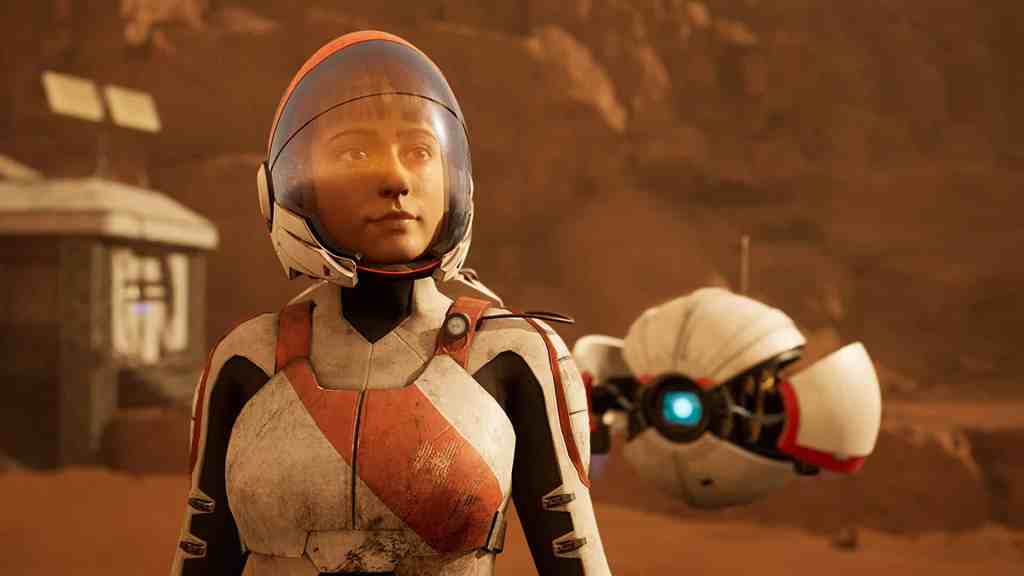 Release Date: 2 February 2023
Platform(s): PlayStation 4, PlayStation 5, Xbox One, Xbox Series X/S, Windows PC
Deliver Us Mars is a post-apocalyptic sci-fi adventure game where you play as astronaut Kathy Johanson, a woman on a mission to recover a colony ship stolen by a mysterious group. It's a direct sequel to Deliver Us The Moon, and offers a similar space-faring experience.
As Johanson, you'll chart a course through wild space, travel the surface of Mars, and tiptoe your way across a hostile galaxy in search of answers to solve humanity's survival crisis. The fate of the world is in your hands – but don't let that turn you away from your noble goal.
---
Hogwarts Legacy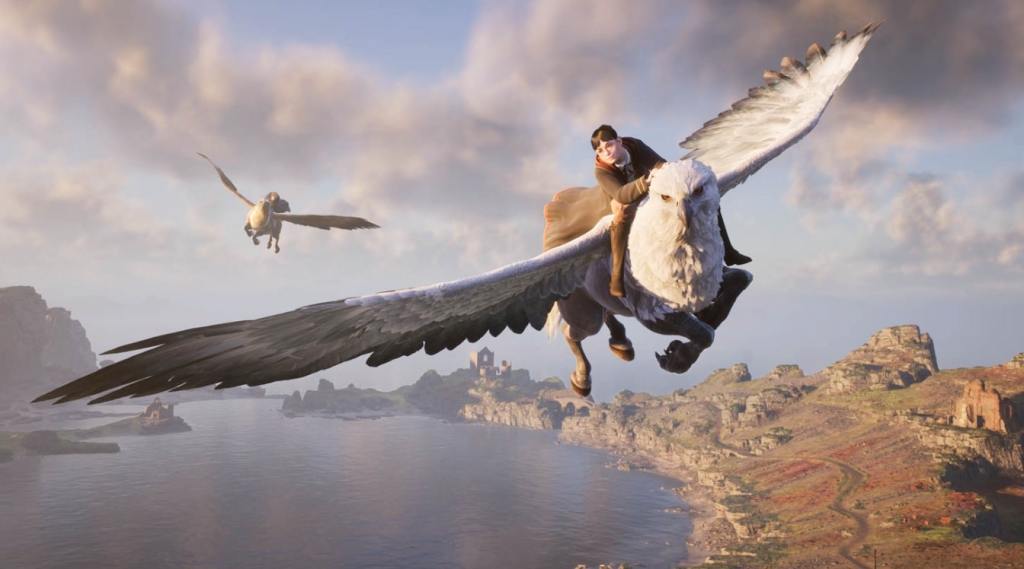 Release Date: 10 February 2023
Platform(s): PlayStation 5, Xbox Series X/S, Windows PC
Hogwarts Legacy, the period story set in J.K. Rowling's Wizarding World / Harry Potter universe is set to launch in early February 2023, after suffering a series of delays. While the game arrives with major baggage, it looks to be a soaring adventure game that captures the freedom and spirit of the original Harry Potter adventure.
Read: Hogwarts Legacy preview – The right game, at the wrong time
This game boasts flashy combat, plenty of customisation, and a dense story weaving new lore into the fabric of the Wizarding World.
---
Theatrhythm Final Bar Line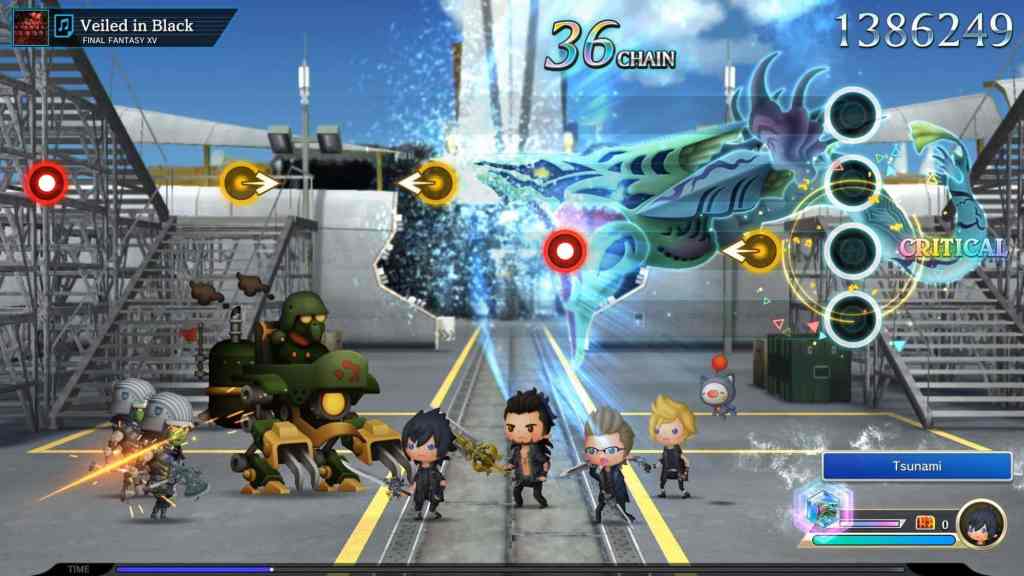 Release Date: 16 February 2023
Platform(s): PlayStation 4, Nintendo Switch
If you're craving a brand new rhythm game, then Square Enix certainly has you covered with Theatrhythm Final Bar Line, the next major instalment in the beloved franchise. Final Bar Line arrives in February 2023 absolutely packed with content: 385 Final Fantasy music tracks to play through and master as you make your way through an adorable adventure.
While rhythm gameplay is the focus here, you'll also be able to form your own musical party, with recruitable characters hailing from a variety of Final Fantasy tales. Two players can complete stages together, and up to four players can battle online – spicing up those toe-tapping beats along the way. If you're a Final Fantasy fan, there's plenty you'll recognise and enjoy here.
---
Wild Hearts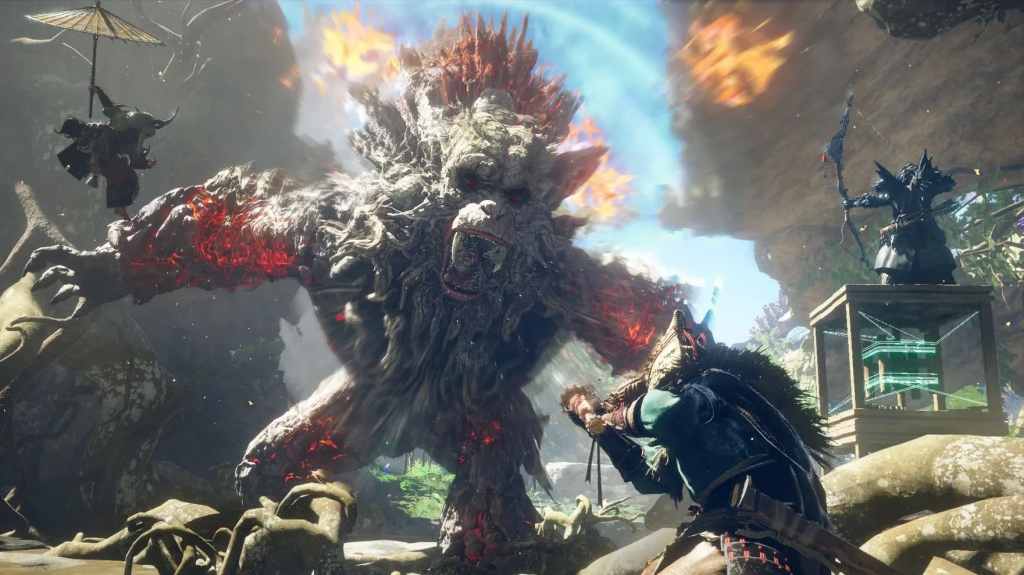 Release Date: 17 February 2023
Platform(s): PlayStation 5, Xbox Series X/S, Windows PC
Wild Hearts, from EA and Koei Tecmo / Omega Force, is another big contenders to Capcom's Monster Hunter franchise, and looks to adopt similar mechanics for different kinds of monster hunting. In this tale, you'll explore a fantasy version of Medieval Japan, armed with a variety of special tools and weapons to take down roaming 'Kemono' beasts. These are giant creatures that cause havoc in their wake – and it's up to you to stop them.
Whether solo or in multiplayer sessions, you'll work on taking down monsters in creative ways, using ancient technology ('Karakuri') to form traps, inflict damage, and save towns from destruction. While the gameplay has shined in each trailer for this game, the real star appears to be the scenery. Wild Hearts looks to be a gorgeous game, and hopefully it'll play well, too.
---
The Settlers: New Allies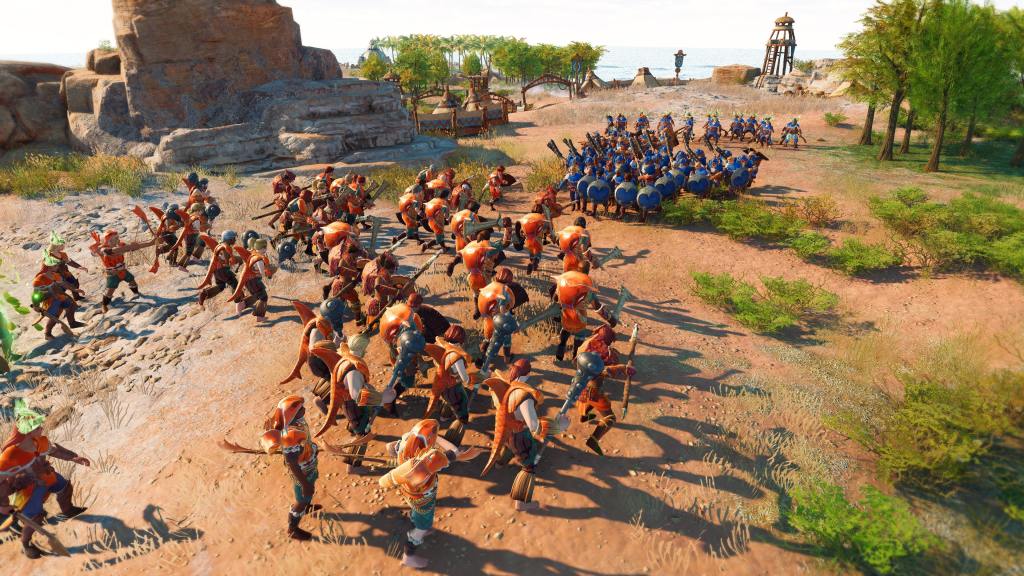 Release Date: 17 February 2023
Platform(s): PlayStation 4, PlayStation 5, Xbox One, Xbox Series X/S, Windows PC, Nintendo Switch
The Settlers: New Allies, a brand new strategy game in the long-running, beloved Settlers series, launches for PC and consoles in February 2023. While originally set to launch in 2022, the game was ultimately delayed after feedback from playtesters forced a rethink of certain mechanics. Ubisoft is now confident in the reworked gameplay, and has high hopes this title will bring The Settlers into the modern era with aplomb.
In The Settlers: New Allies, you'll take control of three different factions (Elari, Maru, Jorn) and lead your tiny citizens to victory in war as you build up their power, resources, military structures, and prowess. Those who grew up with Age of Empires, Civilization, and other strategy-based gems should keep an eye on this new game release.
---
Atomic Heart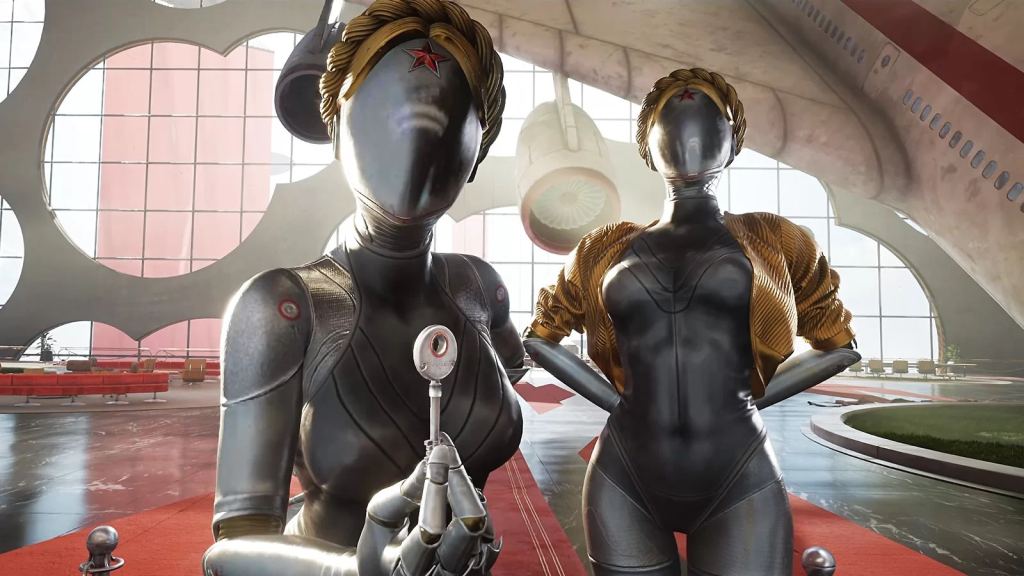 Release Date: 21 February 2023
Platform(s): PlayStation 4, PlayStation 5, Xbox One, Xbox Series X/S, Windows PC
Atomic Heart is one of the most intriguing new game releases for February 2023. While it's largely flown under the radar as a title from a relatively unknown studio, early trailers have shown off a unique and creative world that takes cues from BioShock and other surreal, post-apocalyptic worlds. In the game, you play as a soldier contending with the rise of unstable machines, which have rebelled against their masters to forge a new world for themselves.
As you travel through Atomic Heart, you'll discover more about this betrayal, and how technology has come to define the world, transforming society into unrecognisable new shapes. While the Soviet iconography and inspiration behind this tale is uncomfortable in 2023, this adventure looks like it has something important to say, with its Soviet influences playing an essential role in this message.
---
Like A Dragon: Ishin!
Release Date: 21 February 2023
Platform(s): PlayStation 4, PlayStation 5, Xbox One, Xbox Series X/S, Windows PC
Like A Dragon: Ishin!, a remake of Ryū ga Gotoku Ishin! (first released in 2014, exclusively in Japan) is one of the biggest game releases for February 2023. For nearly a decade, Western Yakuza / Like A Dragon fans have begged publisher Sega and developer Ryu Ga Gotoku Studio to bring the Ishin! games to the West – and it's finally happening, thanks to the rising popularity of the entire Yakuza series.
In this adventure, players embody the historic hero Sakamoto Ryōma, who resembles Yakuza protagonist Kazuma Kiryu, and take part in an epic tale of samurai drama, set in Japan's Edo period. The twist here is that every character is 'played' by a familiar face from the wider Yakuza games, connecting the world of 1860s Japan to the modern-day events depicted in the Yakuza timeline.
---
Horizon Call of the Mountain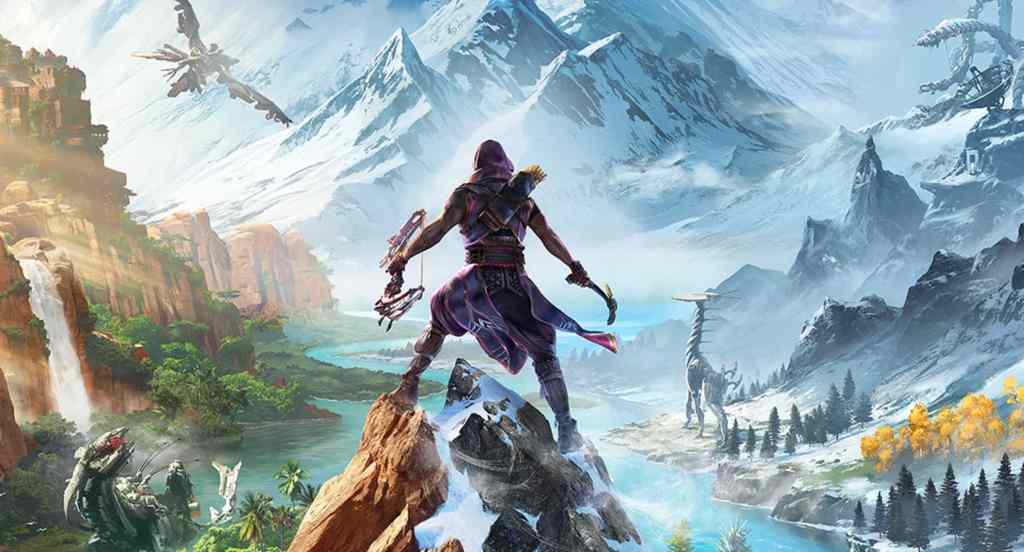 Release Date: 22 February 2023
Platform(s): PlayStation VR2
Horizon Call of the Mountain, a Horizon spin-off from Guerrilla Games and Firesprite, is the flagship launch title for the PlayStation VR2 device. It's one of many major game releases for the VR2, and will be available on launch as a standalone title, or as part of the PlayStation VR2 retail bundle.
This game spotlights a new protagonist in the world of Horizon: Ryas, a Carja prisoner tasked with investigating a rising new threat in a post-apocalyptic land. Early impressions of the title have been wildly positive, with critics praising the movement, combat, and beauty of the adventure. There are high hopes that this is a worthy entry in the Horizon series, and that it heralds a new era for VR on PlayStation 5.
---
Every PlayStation VR2 Launch Game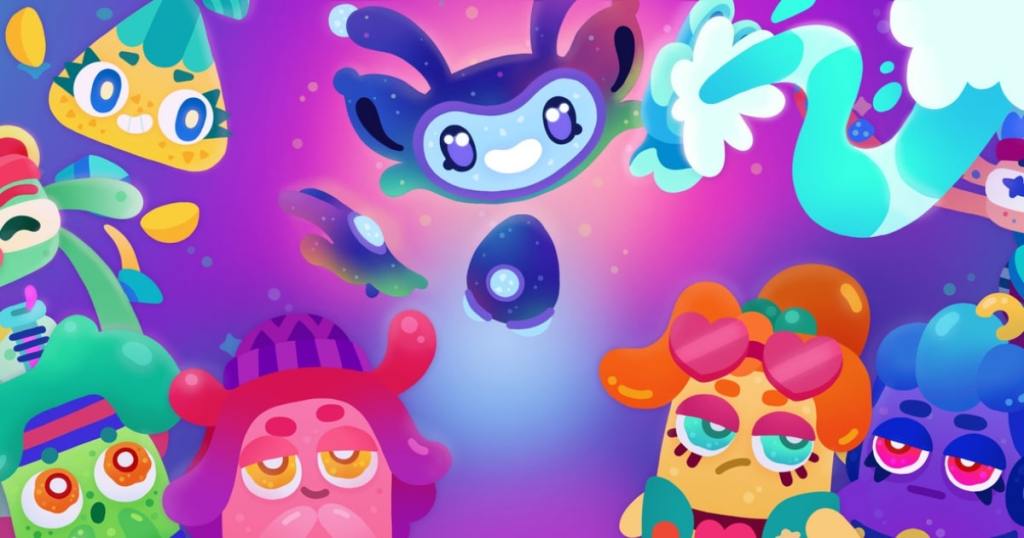 Release Dates: 22 February 2023
Platform(s): PlayStation VR2
Horizon Call of the Mountain isn't the only PlayStation VR2 game launching alongside the new device – there are dozens of other game releases accompanying it – including refreshes of PlayStation VR classics, new experiences, and more.
Here's every launch title for the PlayStation VR2, arriving on 22 February 2023:
Read: Every game coming to PSVR2 at launch
Note: This list remains subject to change. Some previously announced VR2 game releases have already been pushed back.
---
Octopath Traveler II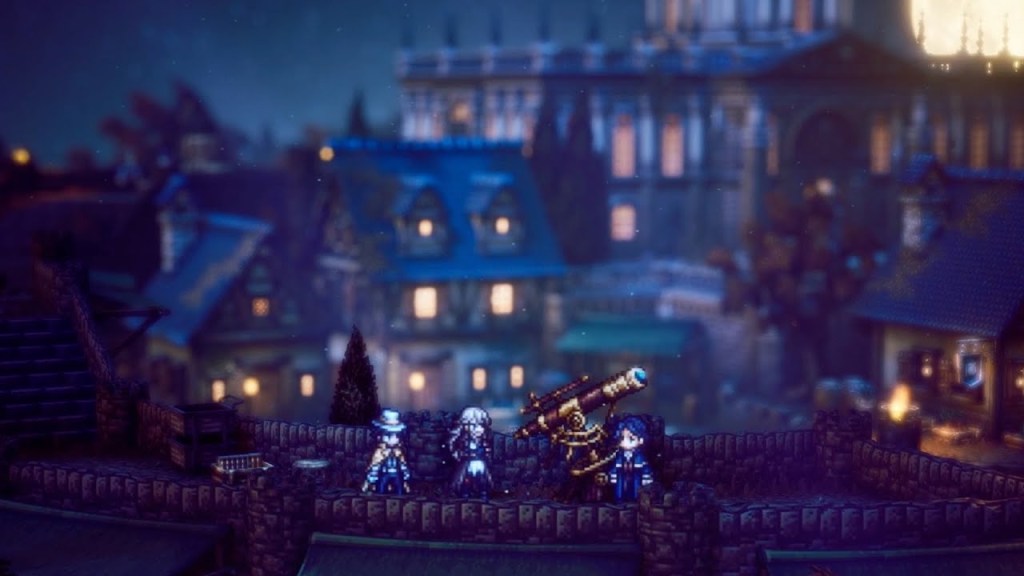 Release Date: 24 February 2023
Platform(s): PlayStation 4, PlayStation 5, Windows PC, Nintendo Switch
Octopath Traveler II follows the unique individual journeys of eight heroes, all trying to chart a course through a gorgeous fantasy land, rendered in brilliant 2.5D visuals. The main tale takes place in the realm of Solistia, and each traveller arrives to this land with a set purpose. You choose which paths to take, which heroes to follow, and just how much time you'll spend in those beautiful, diorama-like scenes.
You can spend your time wandering, battling townsfolk, or gathering items, all as you explore new worlds and mechanics. While this is technically a follow-up to the original Octopath Traveler, it does appear the sequel will follow brand new characters, allowing even newbie players to jump right into the action.
---
Kirby's Return to Dream Land Deluxe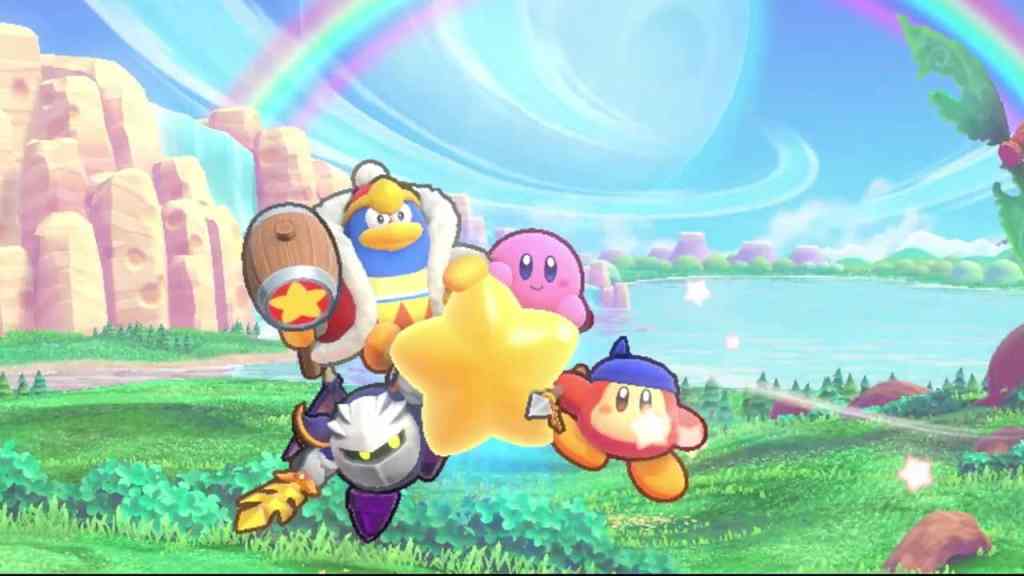 Release Date: 24 February 2023
Platform(s): Nintendo Switch
Kirby's Return to Dream Land Deluxe, an enhanced version of the beloved Nintendo Wii game, arrives on Nintendo Switch in February 2023. This version of the game features Kirby wielding his iconic Copy Abilities in a bright and refreshed world, with new textures and colours helping to modernise the side-scrolling adventure.
After the success of Kirby and the Forgotten Land in 2022, it feels right that HAL Laboratory should bring back this gem. Hopefully, players who enjoyed Forgotten Land will jump into the action, and get to experience one of Kirby's best and most exciting romps of the semi-modern era. Even if you're just a fan of cute things, Return to Dream Land Deluxe will likely be worth playing.
---
Kerbal Space Program 2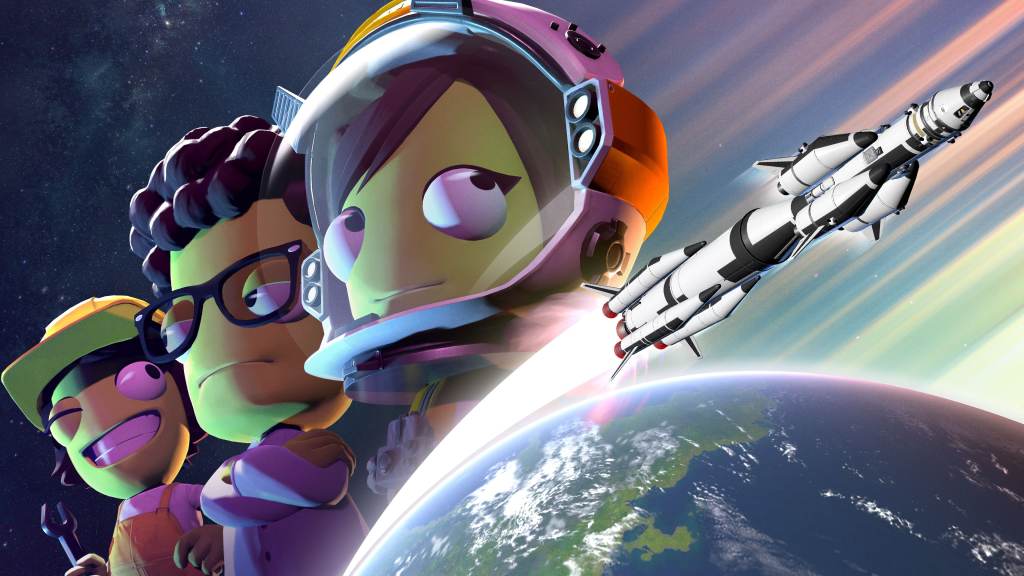 Release Date: 25 February 2023 (Early Access)
Platform(s): Windows PC
Kerbal Space Program 2, the sandbox spaceflight simulator, is launching in Early Access via Steam in February 2023. This sequel has been 'fully redesigned from the ground up' to make the franchise's space exploration more realistic, and allow players to create more powerful spacecraft, and explore more dazzling cosmic sights – or fail trying.
In Early Access, players will be able to use new tools to explore space, go further and faster, and also – for the first time in the franchise – build their very own colonies to aid in resource gathering. Many of these features will be available during the Early Access period, with developer Intercept Games promising to build on feedback in the hopes of launching the game once it's at a 'desired level of quality'. Players can hop in now for a more limited experience, or look forward to a full game release in future.
---
Destiny 2: Lightfall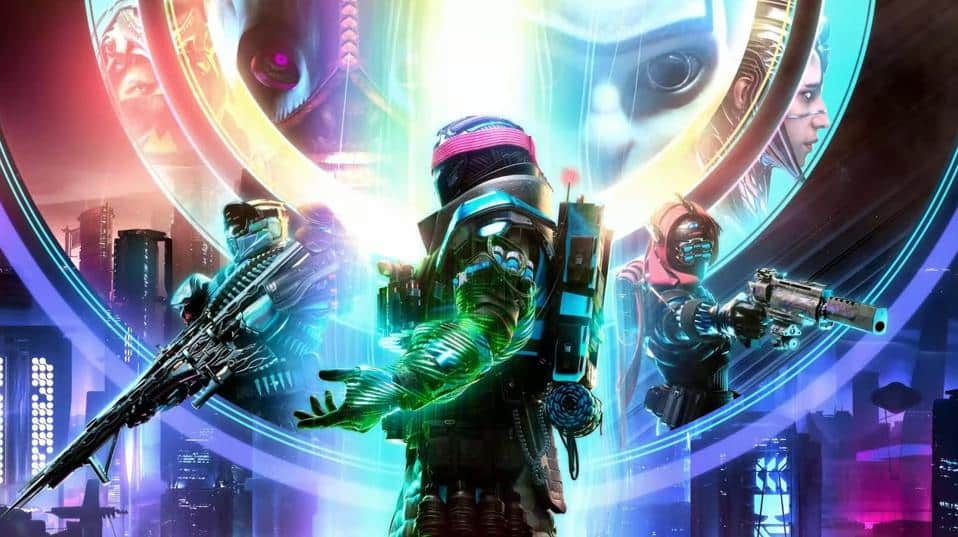 Release Date: 28 February 2023
Platform(s): PlayStation 4, PlayStation 5, Xbox One, Xbox Series X/S, Windows PC
The latest expansion to Destiny 2, Lightfall, is finally set to launch at the conclusion of February, following a brief delay. This chapter will introduce a range of new features and locales to the MMO, with new additions being brightly coloured and neon-infused. The main action will take place in a land known as Neptune, where a city under threat needs your help.
On your journey, you'll meet a group known as the Cloud Striders, fight against the Shadow Legion, and work to prevent the destruction of secret city, Neomuna. Along the way, you'll clash with the terrifying Emperor Calus, explore the edges of Destiny 2's Solar System, and wield new Darkness powers against enemy hordes. If you've departed Destiny 2 recently, this expansion may be a major reason to come back.
---
Scars Above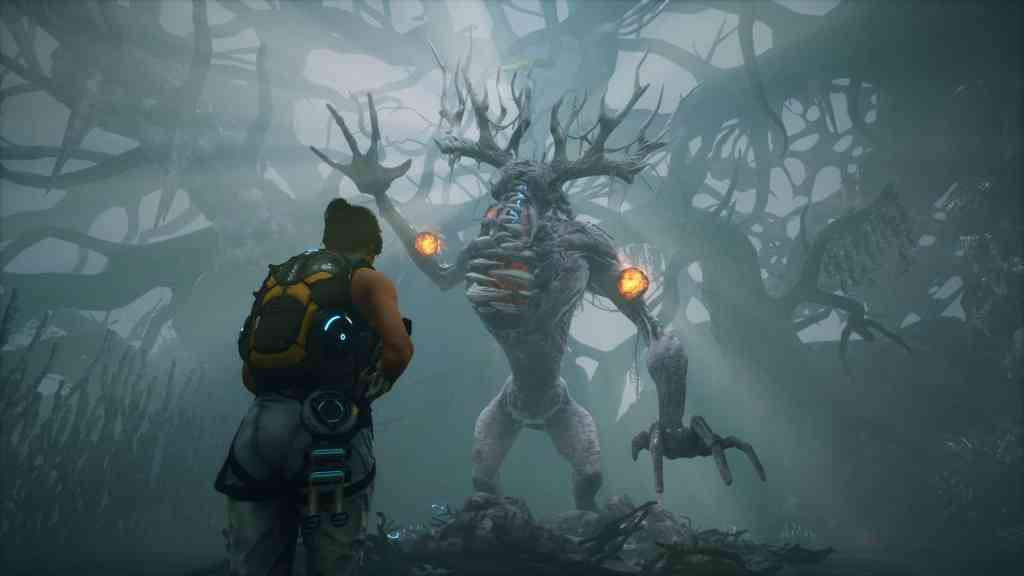 Release Date: 28 February 2023
Platform(s): PlayStation 4, PlayStation 5, Xbox One, Xbox Series X/S, Windows PC
If you like spooky space horror, then Scars Above is one of the February 2023 game releases for you. In this sci-fi action-adventure, you play as astronaut and scientist Kate, who wakes up on a hostile planet filled with slimy, creepy-crawly alien creatures. Each presents a new threat, requiring Kate to explore, innovate, and eventually conquer every beast that comes her way.
Scars Above carries similar vibes to Returnal and other third-person sci-fi horror games, so if you like the genre, you should certainly keep an eye out for this release. During a 2022 PLAION game preview, we were able to get hands-on with Scars Above, and found it to be tense and filled with plenty of traps for inexperienced players. That said, it strikes the right balance between power and fear, making it a very intriguing prospect. This game shouldn't fly under the radar when it launches in February.
---
Which new game releases are you most looking forward to in February 2023? Tell us about them on Twitter: @GamesHubDotCom.
GamesHub has affiliate partnerships. These do not influence editorial content. GamesHub may earn a small percentage of commission for products purchased via affiliate links.