After months of rumours, PlayStation officially announced its revamped PlayStation Plus subscription service in March 2022. Early speculation turned out to be pretty much on the money: this version will incorporate features from both PlayStation Plus and PlayStation Now in three separate tiers, and it will directly compete with other game streaming services like Xbox Game Pass. Unfortunately, the news isn't all good for subscribers in Australia.
PlayStation Plus 'Premium' will not be offered in Australia
The highest tier, Premium, is currently only being offered where PlayStation Now game streaming is already available. That means Australians won't be able to subscribe to the service at the highest tier, and will miss out on access to backward compatible PlayStation 3 titles like inFAMOUS, Sly Cooper, and other treats.
Even years after launching overseas, it appears PlayStation is not ready to launch a cloud streaming service in Australia. It'll likely be a major disappointment to those hoping the relaunched service would offer some option for PlayStation 3 enthusiasts.
There will be an alternative option, however, in the form of PlayStation Plus Deluxe.
This reduced service will be offered in markets without access to game streaming, and will provide most of the benefits of Premium without the option to stream games. Subscribers will gain access to classic titles from the PlayStation, PlayStation 2 and PSP eras, but not that coveted PlayStation 3 tier.
It appears PlayStation is currently working to expand its cloud streaming option to additional markets, but no further details have been provided.
What are the tiers of the new PlayStation Plus service?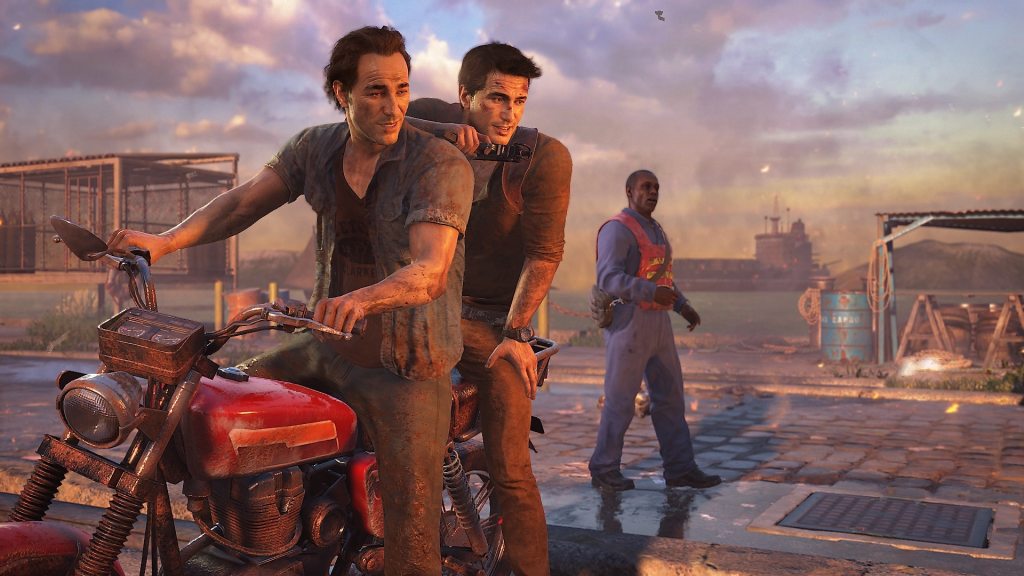 The three new tiers for PlayStation Plus are as follows, per the PlayStation Blog:
Essential
Provides the same benefits that PS Plus currently includes:
Two monthly downloadable games
Exclusive sale discounts
Cloud storage for saved games
Online multiplayer access
Extra
Provides all the benefits of Essential and additionally:
Adds a catalogue of 400 PlayStation 4 and PlayStation 5 games, including titles from PlayStation Studios and other third-party partners – these will be downloadable
Premium
Provides all the benefits of the Essential and Extra tiers – but will not be available in Australia. It includes:
340 additional games, including PlayStation 3 games available via cloud streaming and a catalogue of original PlayStation, PlayStation 2 and PSP games for streaming or download
Offers cloud streaming for all games as long as you're in a market with access to PlayStation Now
Subscribers can streaming games using PlayStation 4 and PlayStation 5 consoles, as well as PC
Time-limited game trails are also offered in this tier so you can 'try before you buy'
Deluxe
Deluxe is a replacement for Premium in all regions where PlayStation Now is not available. It will be offered for a reduced price and include the following benefits:
All benefits offered in the Essential and Extra tiers
A catalogue of original PlayStation, PlayStation 2 and PSP games for download
Access to time-limited game trials
How much do the new PlayStation Plus tiers cost in Australia?
The all-new PlayStation Plus is now available in Australia. Australian pricing was initially announced via the PlayStation Plus website. The prices are as follows:
PlayStation Plus Essential: AUD $11.95 per month
PlayStation Plus Extra: AUD $18.95 per month
PlayStation Plus Premium: USD $17.99 / €16.99 per month, not available in Australia
PlayStation Plus Deluxe: AUD $21.95 per month
When will all-new PlayStation Plus launch?
The all-new service launched across the globe in June 2022. Here's when it happened:
Asia (excluding Japan) – 23 May 2022
Japan – 1 June 2022
Americas – 13 June 2022
Europe and Australia – 22 June 2022
Those who are already regular PlayStation Plus subscribers will be automatically transferred to the Essential tier on this date. If you'd like to upgrade, you can pay the difference – although you will need to pay for the entirety of your subscription period. That means if you've got months or years stored up, you'll need to pay for each month's worth of upgrade (between $7-10 per month subscribed).
What PS4 and PS5 games are included in PlayStation Plus Extra and Deluxe tiers?
The PS Plus Extra and Deluxe Tiers will give you access to a selection of PS4 and PS5 back catalog games from PlayStation's library. Some of the highlights include:
Returnal
Marvel's Spider-Man
Bloodborne
Ghost of Tsushima: Director's Cut
Death Stranding
Demon's Souls
Batman: Arkham Knight
God of War
Marvel's Guardians of the Galaxy
Tetris Effect Connected
…and much more. To see all the games available, take a look at the full list of PS4 and PS5 games available for PS Plus Extra and Deluxe.
What PlayStation Classics games – PS1, PS2, PS3, and PSP – are included in the PlayStation Plus Deluxe tier?
For those subscribing to the highest 'Deluxe' tier of PlayStation Plus, you'll have access to a variety of games from PlayStation's history. These include PS1 classics like Ape Escape and Syphon Filter and PS2 games like Dark Cloud and Jake & Daxter.
Unfortunately for Australians, they won't get access to the full suite of PS3 games available in other countries via cloud streaming. What is available however, is the remastered versions of certain PS3 games like Bioshock and Batman Arkham City that were subsequently released on the PS4.
To see all the games, take a look at the list of PS1, PS2, PS3, and PSP games available for PlayStation Plus Deluxe in Australia.