Video game movie and TV adaptations have come back in vogue after a near-decade of exile, thanks to the success of hits like Sonic the Hedgehog, Mortal Kombat and Detective Pikachu. Surprisingly, it's Netflix that's behind much of the latest push, with recent adaptations including Castlevania, Arcane and The Cuphead Show! making an effective case that video game adaptations can be good, in the right hands.
Following recent forays into the world of gaming, Netflix will continue its video game property push in 2022 and 2023, with a number of animated and live action projects based on video games currently in development.
Here's every major video game related project currently in the works at Netflix.
Dragon Age: Absolution
Announced during Netflix Geeked Week 2022, Dragon Age: Absolution came as a surprise to nearly everyone. While the iconic game franchise has often told a cinematic, sweeping story, nobody had really considered it would be ripe for adaptation. Luckily, Netflix has stepped in to fill this strange void, with an animated TV series starring knights, mages, demons and Qunari now already at the teaser stage.
The project will be six episodes total, and is reportedly being developed with the assistance of BioWare and EA to ensure that any lore presented in the show will be 'authentic' to the game series. Given how passionately the fans of Dragon Age defend the franchise, there's certainly a heavy weight of expectation on this upcoming show.
Dragon Age: Absolution will launch on Netflix in December 2022.
Devil May Cry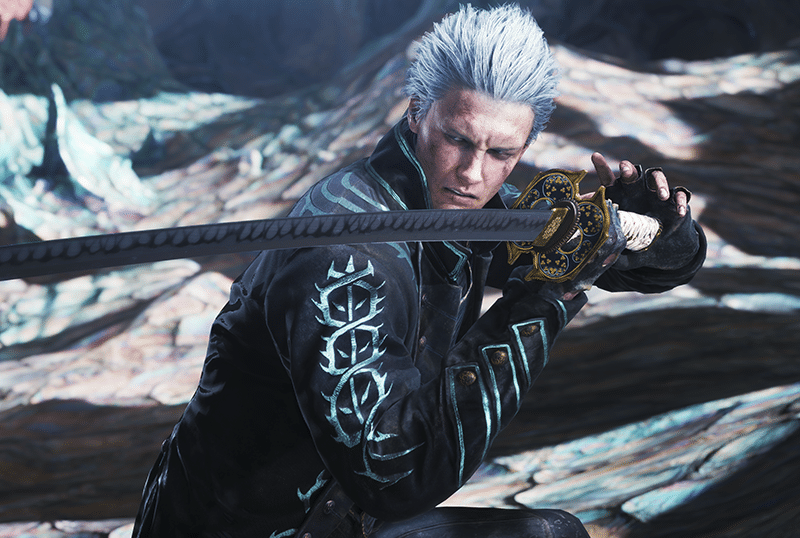 Devil May Cry is reportedly getting a Netflix animated series, in the same vein as Castlevania. In November 2021, producer Adi Shankar (who also worked on Castlevania) confirmed the first season would be eight episodes, and would feature both Vergil and Lady.
According to Shankar, the season one scripts are complete, 'rad', and ready for production – although given we haven't heard a lot about the show yet, it could be some time before we see more from the project. Still, the news is very welcome. The Devil May Cry franchise is incredibly stylish and features a hearty, demon-filled narrative that feels ripe for adaptation.
A new animated series also has the potential to right the wrongs of the one-season anime show, which was largely dull and not well-received by fans.
Tekken: Bloodline
Iconic Tekken game director Katsuhiro Harada introduced a new look at Tekken: Bloodline during Netflix Geeked Week 2022, re-introducing viewers to Jin Kazama in snazzy anime form. He's the main focus of the upcoming Tekken anime adaptation at Netflix, which will focus on his struggle to be free of the cursed Mishima bloodline. The lore of the game will be explored heavily in this show, which will feature a number of fan-favourite characters fighting alongside Jin.
Early looks have shown off a fetching animation style that really illuminates the world of Tekken – with fight scenes looking dynamic, sleek, and very cool.
The Tekken anime adaptation arrives in 2022, although there is no firm release date yet.
BioShock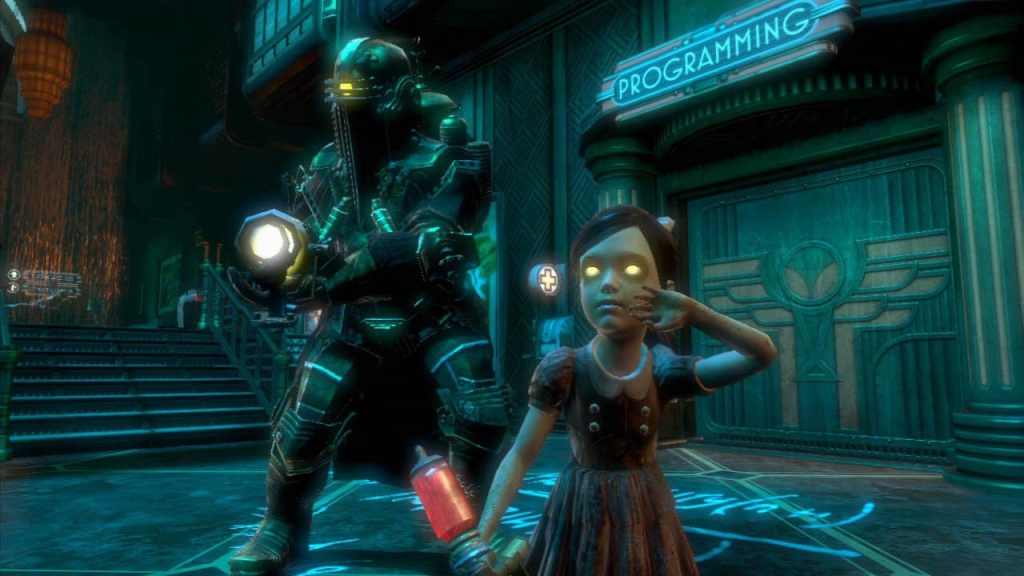 A BioShock film has been in the works for years, but it seems like it'll finally see the light with Netflix at the helm. As confirmed in mid-February 2022, Netflix is currently working closely with Take-Two Interactive and Vertigo Entertainment to adapt the story of the first game into a sprawling feature film.
Read: Netflix announces BioShock movie adaptation
With such dense lore, and a world that's so visually appealing, there should be plenty of potential here – but this has been said of many a video game movie in the past. Regardless, the story of BioShock is one worth telling, and while there could be stumbling blocks along the way, Netflix's track record with video game adaptations is vaguely promising for this project.
Castlevania: Nocturne
Netflix's Castlevania was a rip-roaring success, and it eclipsed all expectations when it landed in 2017. Four seasons later, it remains one of the best video game adaptations – although it should also nab the crown for the most stylish, too. With fantastic, smooth animation and a cast of completely enthralling characters, this series is one of Netflix's all-time bests. It's no wonder that it's being spun-off into a whole new series.
In May 2021, Netflix announced plans for a Castlevania sequel that will focus on Richter Belmont, the descendant of Trevor Belmont and Sypha Belnades, and fan-favourite character Maria Renard, with the action taking place during the French Revolution.
During Netflix Geeked Week 2022, an official announcement for Castlevania: Nocturne was made, officially introducing the world to Richter. As confirmed by Netflix, the action of this series will centre around the Rondo of Blood lore.
Resident Evil
Not to be confused with Netflix animated series Resident Evil: Infinite Darkness, or the recent live action Resident Evil: Welcome to Raccoon City film, Netflix's live action Resident Evil TV show will follow its own distinct timeline and a new mythology.
According to scripts and teasers posted in August 2020, this series will follow the Wesker kids as they move to New Raccoon City and discover strange secrets that 'might just be the end of everything'. The eight-episode show will be in the hour-long format, and star Lance Reddick as Albert Wesker, alongside a cast of fresh faces.
Beyond the Stranger Things vibes, there's been little clue about what's going on in this series – but we'll know more when it launches on Netflix on 14 July 2022.
Arcane: Season Two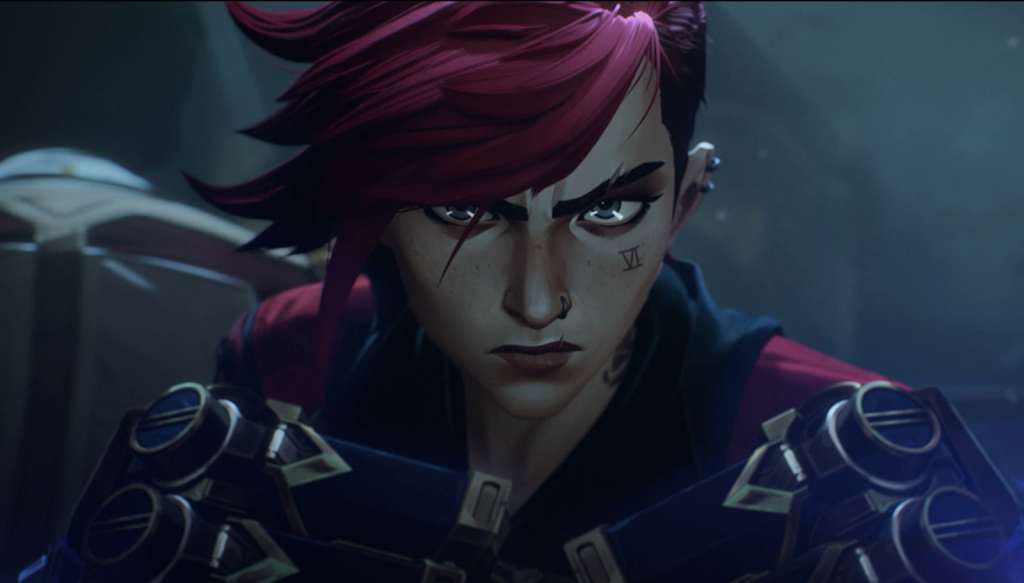 Arcane made a big impression when it launched in 2021 – on fans of League of Legends, and on casual viewers. As a high-budget animated TV show with an impressive narrative and deservedly-lauded animation, it's likely to butt heads with Castlevania in conversations about the best video game adaptations in years to come.
Surprising nobody, Netflix announced a second season for the show in November 2021, guaranteeing we're set to see more of Vi and Jinx in the near future. It's likely a sequel season will introduce more fan-favourite characters and dive deeper into the lore of League of Legends.
Hopefully Sting comes back to lend his impressive pipes to the series, too. 'What Could Have Been' is a banger.
DOTA: Dragon's Blood: Season Three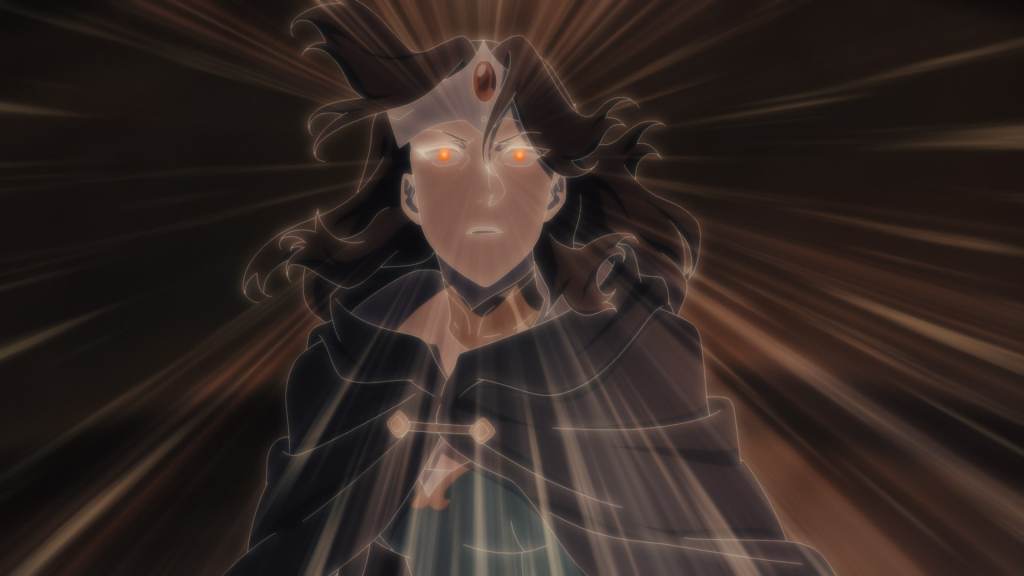 DOTA: Dragon's Blood has been one of the more successful Netflix video game TV adaptations, managing two solid seasons of high fantasy and adventure, with a third on the way shortly. While Netflix has yet to release a major teaser for this upcoming season – or discussed a firm release date – it did reveal new still images in a recent Netflix Geeked Week 2022 roundup.
All we know about this upcoming season so far is that it will continue to follow Davio the Dragon Knight in 'his quest to make the world a safer place one dragon slay at a time'. We can expect more news of this title later in the year as Netflix continues to double down on its commitment to the games industry.
Sonic Prime
Like Resident Evil, Sonic the Hedgehog is about to get a deluge of new TV and movie adaptations, courtesy of Paramount and Netflix. Sonic the Hedgehog (2020) is getting yet another movie sequel, Knuckles is getting his own TV spin-off on Paramount+, and Netflix is bringing a 3D animated 'multiverse' show, Sonic Prime, to subscribers at some point in the future.
Early concept art and snippets from Sonic Prime have shown off a beautiful, colourful world filled with odd characters and multiversal variants of every famous Sonic hero. It's been in the works since December 2020, so it's likely we'll hear more about this adaptation soon – although Netflix still has yet to confirm an exact release date.
A sneak peak from Netflix Geeked Week 2022 did give a better glimpse at the show, but we'll have to wait to hear more in future.
The Cuphead Show
New episodes of The Cuphead Show are coming to Netflix, rounding out the excellent first season of the adventure, which stars the hapless Cuphead and Mugman duo roaming through life and taking on a number of creepy and cool enemies. While it's endlessly weird, there's also a lot of joy to be had in this adaptation, which perfectly replicates the 'old style' cartoon aesthetic of the Cuphead games.
During Netflix Geeked Week, the streamer confirmed the second half of Cuphead's first season will land on 19 August 2022. It also revealed a brand new teaser, embedded above.
Beyond Good & Evil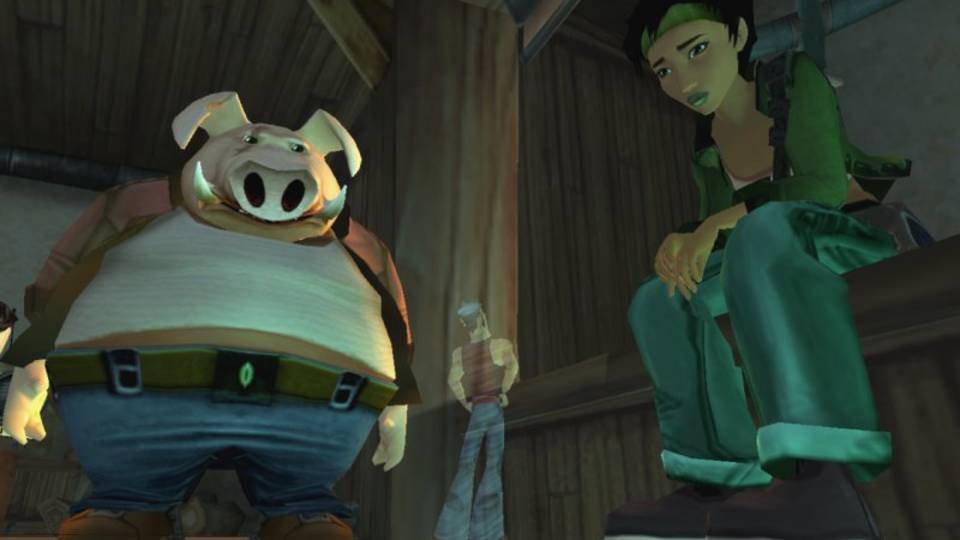 Ubisoft and Netflix have developed a close partnership over the last few years, with many of the publisher's major franchises being penned in for future TV show and film adaptations. One of these is Beyond Good & Evil, the futuristic sci-fi tale of martial artist reporter Jade and her pig guardian Pey'j. A film project was first announced in 2020, but appears to have made little progress since, with announcements being incredibly scarce since those early days.
A bit like Beyond Good & Evil 2, really. That game also seems to have hit a stand-still, with no new announcements over the last few years.
All we know so far is that the film was originally announced as a hybrid live-action/animation project, helmed by Rob Letterman (Detective Pikachu), and that Netflix was extremely keen on the property. It could resurface in future, but for now don't hold your breath to hear more.
Assassin's Creed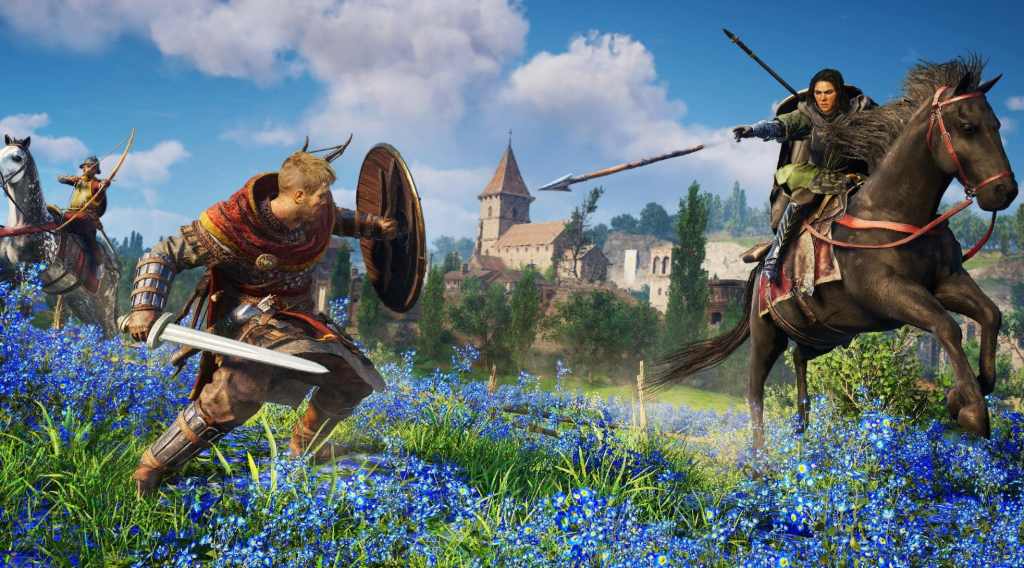 Another of Ubisoft's major franchises optioned by Netflix is Assassin's Creed. There's hope that the planned Netflix TV show, spin-off and accompanying animated series will wash the taste of the 2016 Assassin's Creed movie out of people's mouths, and pave the way for a new blockbuster video game franchise like The Witcher. It's clear there's high hopes for this world and its lore, with Netflix seemingly going all-in on multiple projects.
The live action TV series appears to be the main focus, with other material being supplementary, as with The Witcher. It's currently being worked on by veterans of Mythic Quest and Werewolves Within, and will expand on the Templar vs. Assassin narrative first laid out in the original games.
There's no word on whether the adaptation will take direct inspiration from the games, or if it will craft its own original story, characters and narrative based on existing lore.
Cyberpunk: Edgerunners
Cyberpunk: Edgerunners is a cartoon companion to CD Projekt Red's Cyberpunk 2077, a game that sparked the ire of video game fans following a rocky 2020 launch, and development challenges which have only just been resolved in 2022. When Edgerunners was announced, 2077 was in a much better place – ahead of the game's release there was rampant anticipation for the title, and how it would 'change' the world of video games.
Regardless, everyone who loves Cyberpunk 2077 or the RPG world it's based on will be keen to see more from this Netflix adaptation. All we know so far is that it'll follow a Street Kid (not the protagonist of the game) attempting to survive as a mercenary in a futuristic society obsessed with body modification.
It launches on Netflix in September 2022.
Splinter Cell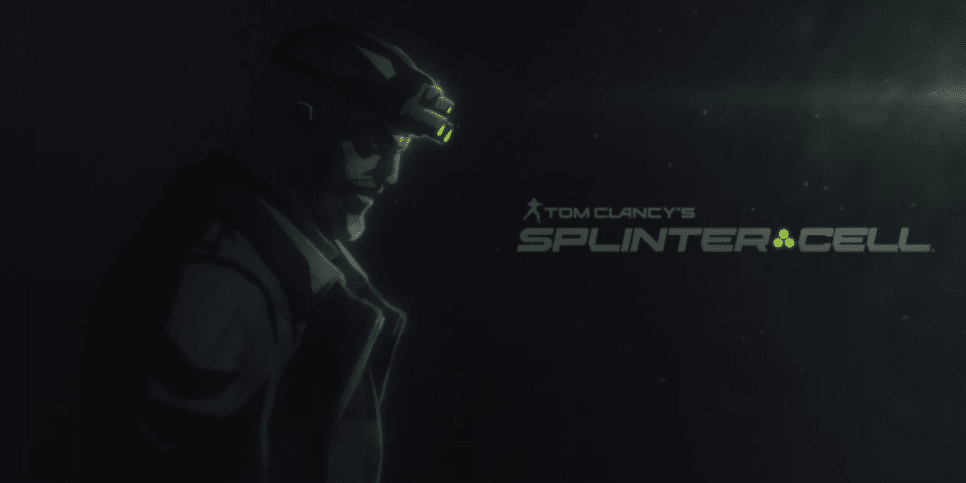 In addition to Assassin's Creed and Beyond Good & Evil, fellow Ubisoft franchise Splinter Cell is also set for a Netflix adaptation, in the form of a Sam Fisher-starring animated TV show from writer and showrunner Derek Kolstad, who created the John Wick series and also worked on Marvel's The Falcon and the Winter Soldier.
The first look at the show, seen above, features some gloomy chiaroscuro lighting and a green-tinged colour palette that certainly suits the stealthy action of the game franchise – but beyond this early glimpse, we haven't seen anything else of the series.
Kolstad indicated the Netflix adaptation could be released in 2022, but it may slip further back. What we do know is that it appears to have two seasons planned, with episodes being 20-30 minutes in length.
The Division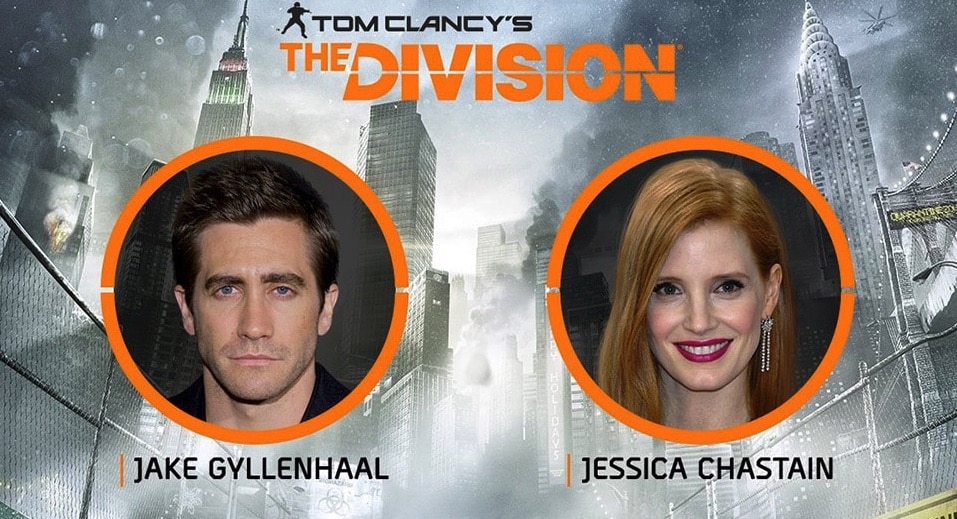 Rounding out the squad of Ubisoft titles getting big-deal Netflix adaptations is The Division, which is set to get a star-studded film in 2022. Jake Gyllenhaal and Jessica Chastain will feature in this 'action-thriller', which may hit too close to home, given the story features a highly contagious virus that 'decimates' the city of New York. It joins a number of other pandemic-adjacent adaptations that feel far too soon after the last two years we've all shared.
This film was first announced in early 2021, with director Rawson Marshall Thurber (Red Notice) attached to direct. The official synopsis followed later:
'Set in a dystopian New York City in the aftermath of a smallpox pandemic. an agent of the Strategic Homeland Division, commonly referred to as simply "The Division," is tasked with helping to rebuild the Division's operations in Manhattan, investigating the nature of the outbreak and combating criminal activity in its wake.'
It certainly resembles the plot of the game, but its popularity will depending on whether people are ready to tune in.
Tomb Raider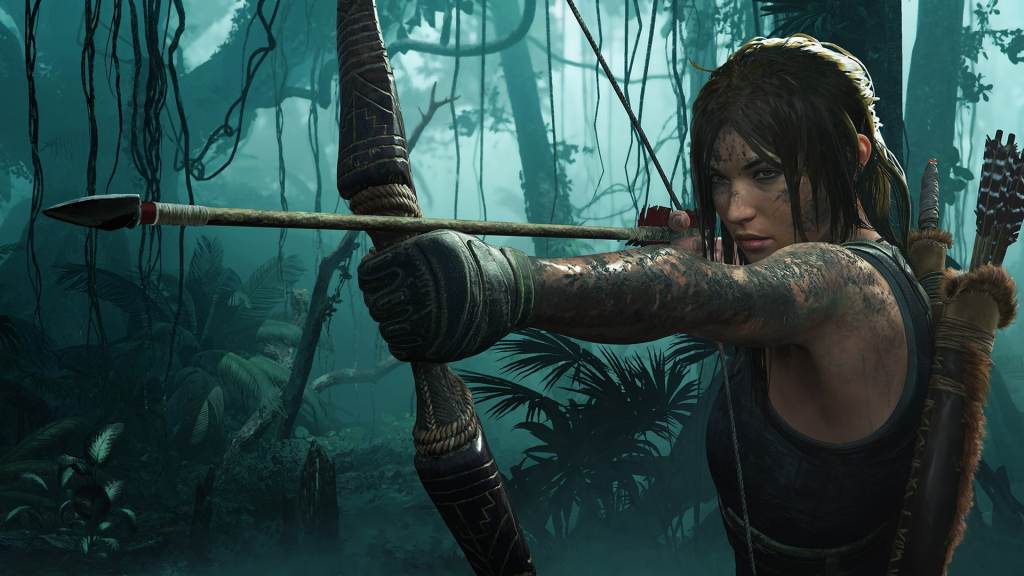 Following the relative failure of the Alicia Vikander-starring live action Tomb Raider movie in 2018, Netflix is set to take the franchise back to the beginning with a fresh new animated series from Powerhouse Animation Studios, which previously worked on Castlevania. It appears writing for the show wrapped up in mid-2021, with voice work and production likely ongoing.
In September 2021, Netflix announced Hayley Atwell (most known for playing Peggy Carter in Marvel's MCU) as the voice of Lara Croft, and later confirmed Allen Maldonado would be joining the series as Zip, a prominent hacker and tech geek who's featured regularly in the games. Earl Baylon will also be returning as the voice of Jonah Maiava, who features prominently in the modern Tomb Raider trilogy.
It's an impressive cast, and one that should buoy this new adaptation beyond the efforts of the past.
Captain Laserhawk: A Blood Dragon Remix
Captain Laserhawk: A Blood Dragon Remix is set to be a six-episode loose adaptation of Far Cry 3 expansion Blood Dragon, which stars Sergeant Rex Colt, a cyber assassin tasked with taking down enemies, 'rescuing women', and saving the world. The animated version of the neon-filled tale will reportedly feature 'alter egos of Ubisoft characters in a highly-referenced homage to the early 80s'.
Adi Shankar, creator and executive producer (and Castlevania veteran) claimed the game would be a wild crossover-style story which takes inspiration from Captain N: The Game Masters, a Nintendo crossover cartoon.
In addition to Captain Laserhawk, Netflix also announced a second Far Cry animated series in June 2021 – but there's no word on what that looks like yet.
---
Netflix has an impressive slate of upcoming video game adaptations, but it's not alone in its endeavour. Fellow studios are also working on major video game adaptation projects including The Last Of Us (HBO), Borderlands (Lionsgate) and Mario (Universal), amongst a host of others. While video game movies have fallen by the wayside lately, expect a flood in the years to come.