Board games have had a rough two years, thanks to pandemic-era goods shortages, transportation woes, and sky-high production prices on top of the usual logistical challenges of creation. But now that we've reached a point of relative stability as manufacturing returns to normal, the better news is that new board games are slowly emerging, after years of anticipation and unfortunate delays.
From dystopian adventures to high-seas, high-stakes pirate battles, there's plenty of new games to look forward to in 2022. While some may be further delayed, given the state of the world, there also a lot of bottlenecked 2021 titles that are so close to landing you can almost taste them.
These are the most anticipated board games of 2022.
Unmatched: Redemption Row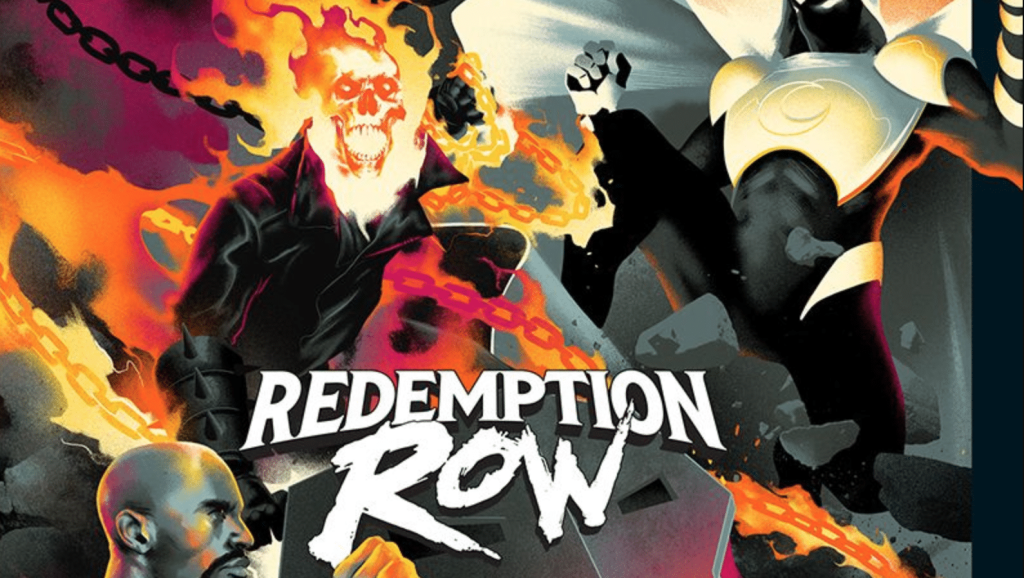 Unmatched took the world by storm in 2021. Despite being a simple concept – 2-4 players fight each other as iconic characters from pop culture, using cards to take actions – it made a massive impact, spawning multiple tie-ins with properties like Buffy, and even growing to include Bruce Lee, alongside classic myths.
In 2022, players will be able to purchase four separate Marvel add-ons, which can be played stand-alone or with the characters of the base game to create an all-out, card-based pop culture brawl-for-all. Redemption Row is the set most players will likely want for their collection; it includes character cards and figures for Moon Knight, Ghost Rider and Luke Cage.
The other Marvel sets also releasing in 2022 include:
Hell's Kitchen: Daredevil, Bullseye, Elektra
Teen Spirit: Squirrel Girl, Ms. Marvel, Cloak and Dagger
For King and Country: Black Panther, Black Widow, Winter Soldier
Frostpunk: The Board Game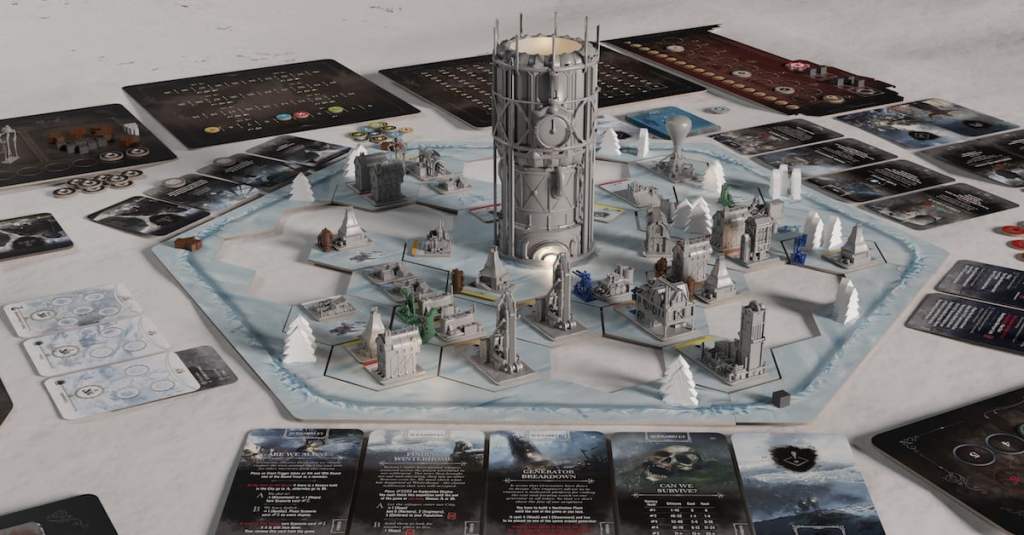 Frostpunk, the dystopian city building/survival video game, is getting a board game adaptation in 2022. As in the game, you'll be taking the role of a city leader in a freezing, post-apocalyptic world. You're tasked with looking after your infrastructure and your civilians as you receive demands and attempt to diffuse a rising tension in your domain. You'll be able to play solo, or with up to four players – with each maintaining a separate, complex city.
Read: Tabletop gaming is adopting digital tools for a brighter future
This was originally launched on Kickstarter with the view to launch in June 2021, but as with most ambitious projects, it was pushed back in light of the coronavirus pandemic. When it arrives, it should be a spectacular experience buoyed by intricate, difficult gameplay and miniatures that'll give the whole, tense experience a sense of immersion.
Vampire: The Masquerade – CHAPTERS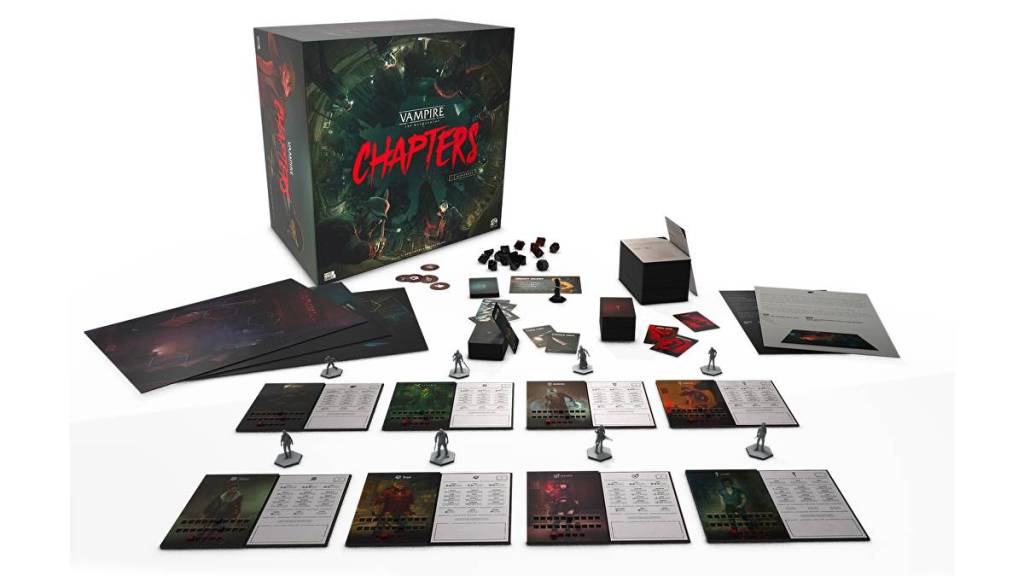 It's set to be a massive year for the Vampire: The Masquerade franchise, between large-scale, big budget video games, and the highly-anticipated launch of CHAPTERS, the huge board game adventure set in a dense and tricky period for The Masquerade. In this story and action-based journey, you'll play through a multi-chapter campaign described as 'an RPG in a box', with multiple dialogue options, quests and investigations available to you.
You'll be able to choose a character, make story-changing choices, and carve out a bloody path as you defeat enemies, level up, and discover the secrets of high vampire society. To kick off a game of CHAPTERS looks like a hefty endeavour, but the intricacy of the game makes also looks like a drool-worthy experience. It certainly won't be for the faint of heart, but those who love a dense RPG will likely find plenty of excitement in this massive, overwhelming box.
Borderlands: Mister Torgue's Arena of Badassery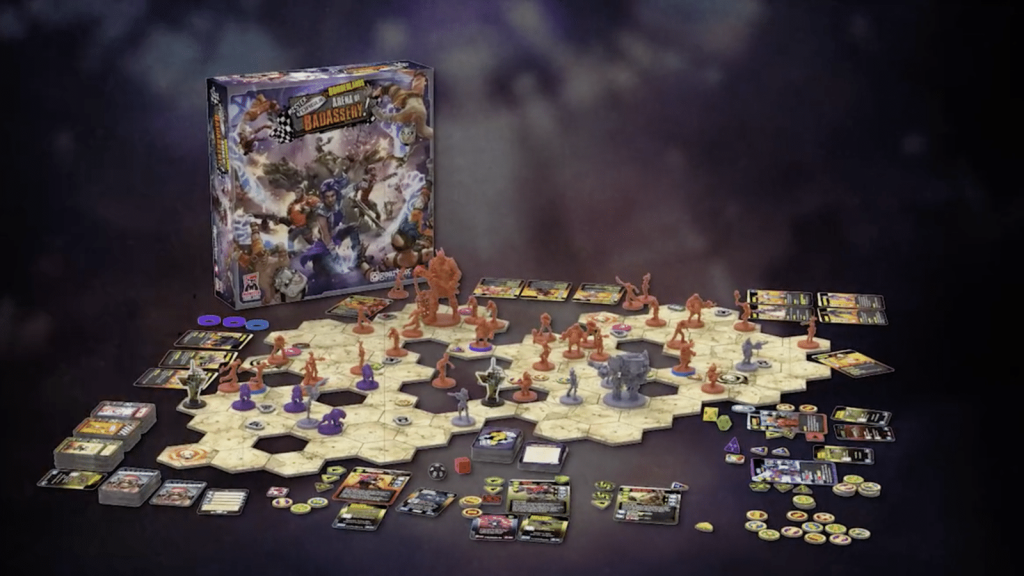 The colourful Borderlands franchise actually has several board game adaptations already, but Mister Torgue's Arena of Badassery looks to be the biggest one yet. In this tile-based adventure, 1-4 players will control vault hunters attempting to take down bandits, skags and robots in a quest for huge loot, huge guns, and huge glory. Essentially, it appears to be a miniaturised version of Borderlands 2, complete with quests and campaigns that'll take you through an ever-expanding battlefield.
If you're somebody who enjoys the madness of the Borderlands series, this seems like a faithful translation of the humour and over-the-top explosions of the game, making it great for a rip-roaring co-op time with mates. Mister Torgue's Arena of Badassery is set for a November 2022 launch, so it's possible it slips into 2023 – but either way, players will be in for a good time here.
The Shivers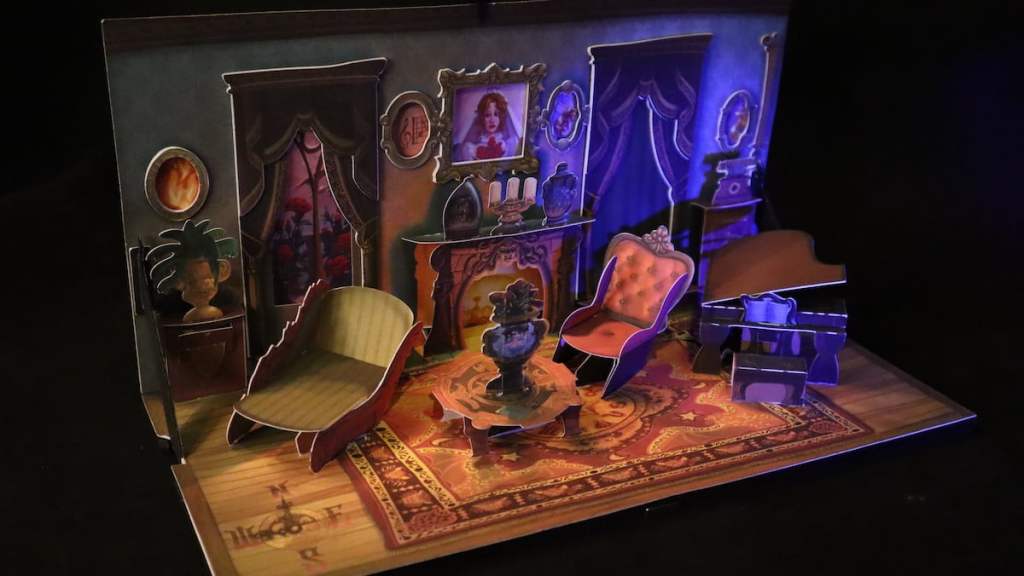 The Shivers is a unique, Victorian-themed murder mystery game that takes place on a board designed to look like a pop-up book. Each puzzle will literally unfold as you explore a magical mansion, with episodes guiding the action and how you find clues in each set. The idea is incredibly nifty, and looks totally gorgeous in action. On top of being one of the most original game designs out there, it also features co-op, meaning multiple players can work together to solve mysteries in this haunted house tale.
Whether you're keen to flex your detective skills, or just to appreciate the game's artwork, there's so much to love about The Shivers. Like other games on this list, it was originally set to launch in 2021, but given the complexity of manufacturing, you can definitely see why a delay was needed. It's been a long wait for The Shivers, but it should be a worthwhile one when it lands in 2022.
The 7th Citadel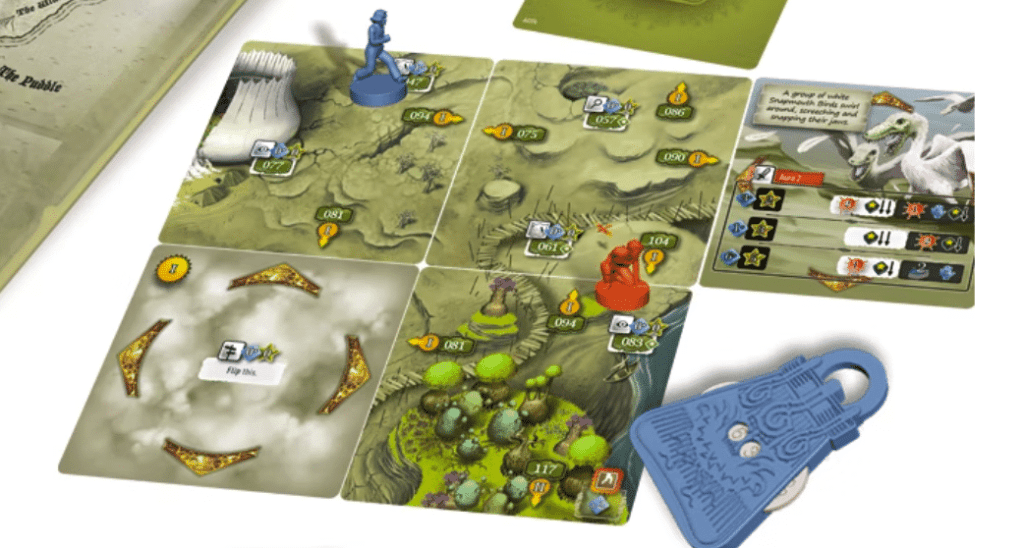 The 7th Citadel is the long-gestating sequel to blockbuster adventure game The 7th Continent. If you're somebody who loves a good RPG or narrative-style board game, this is one title you'll want on your list for 2022. Here, you play as a wanderer discovering a post-apocalyptic, medieval fantasy world filled with danger. On each turn, you'll be able to move through a magical world, with each tile you land on revealing quests, choices and items to uncover. Sometimes, your choices will lead you to ruin. Other times, you'll find great bounties.
The surprise here is what makes this series so much fun – and so, so replayable. No two games are the same, whether you're playing alone or in a group, and you never know what you'll encounter on each turn. While The 7th Continent is fairly difficult to learn, its sequel will reportedly be much simpler, and feature new-to-game mechanics that'll make every turn more dynamic.
Frosthaven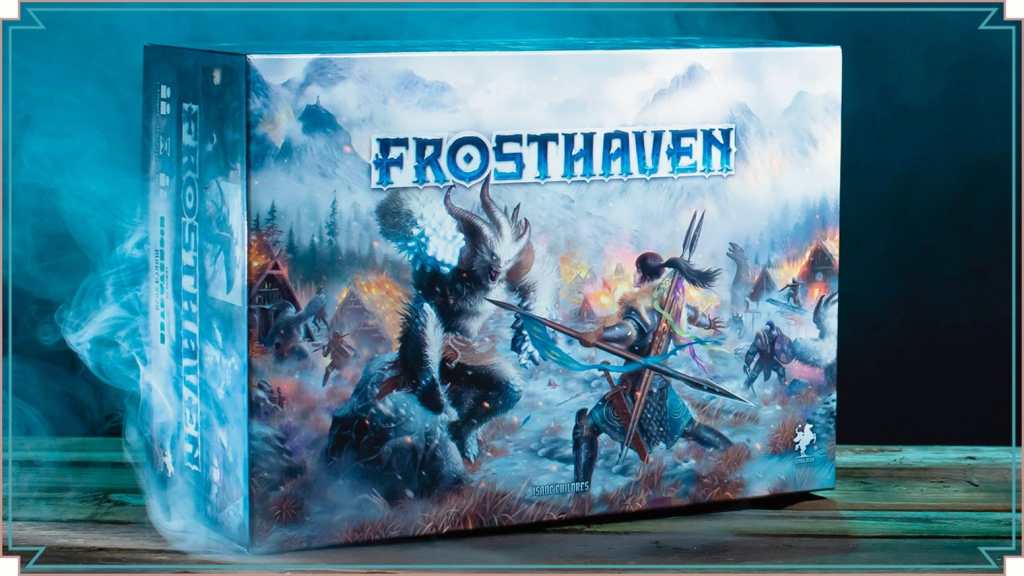 Frosthaven, the huge sequel to 2017 smash hit Gloomhaven, is now officially a year overdue, but that hasn't dampened the enthusiasm for this massive fantasy RPG. Like Gloomhaven before it, the game will feature a hefty dungeon-crawling campaign designed to involve 1-4 players in a long-term monster-slaying story filled with magic spells, hideous creatures and adventuring.
This standalone will feature a fresh action, complex puzzles, plenty of unlockables, new map tiles and monsters, and just about everything you could want from a Gloomhaven successor. Like CHAPTERS, it will require a hefty amount of time and dedication to learning the rules, though. Newcomers may want to check out Gloomhaven or its easier companion, Gloomhaven: Jaws of the Lion, before this absolute whopper of a board game steals every minute of your spare time in 2022.
Marvel United: X-Men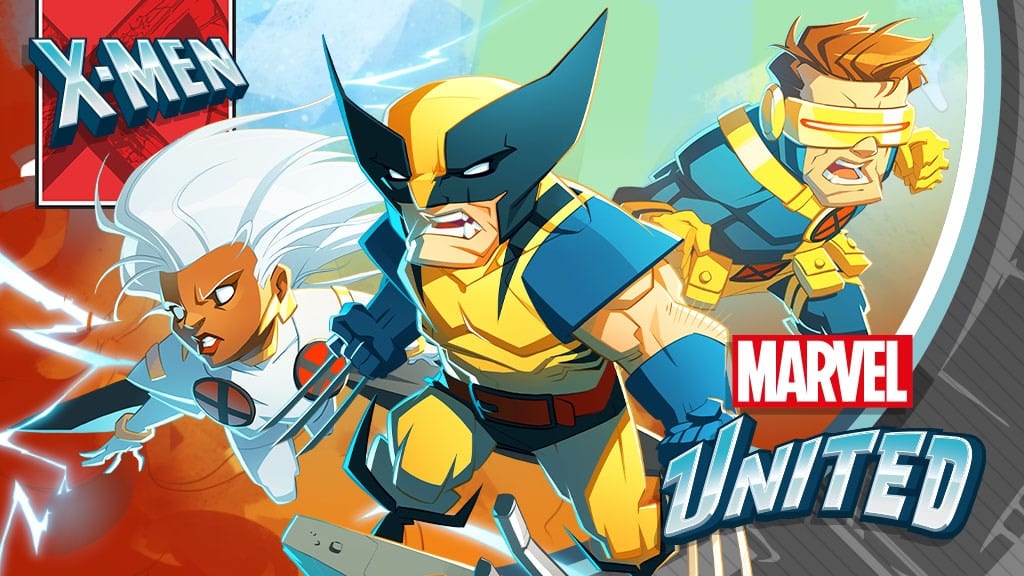 Marvel United: X-Men is a companion title to the original Marvel United, this time starring the titular X-Men as the main characters facing off against major villains. In the base game, players will take the roles of Wolverine, Professor X, Jean Grey, Storm, Cyclops or Beast as Magneto, Mystique, Juggernaut and Sabretooth attempt to fight them for the fate of the world. Or, if you'd prefer, you can also switch up the action and play as the villains.
Each player has a particular, unique moveset to work with, and must use strategy to hunt down villains, oppose their challenges, and clear every threat on the board.
Alongside Marvel United: X-Men, a whole slew of expansions for the game are also launching in 2022 (pending manufacturing challenges). These add in characters like The Guardians of the Galaxy, the Winter Soldier, Deadpool, The Fantastic Four, X-Force and more. CMON really has the miniatures market cornered, and there'll be plenty to tempt fans with the launch of this game in 2022.
Another board game Marvel fans will want to keep an eye on in 2022 is Marvel Dice Throne, a new iteration of the classic card and dice action game featuring beloved characters like Miles Morales, Loki and Scarlet Witch.
Dead Reckoning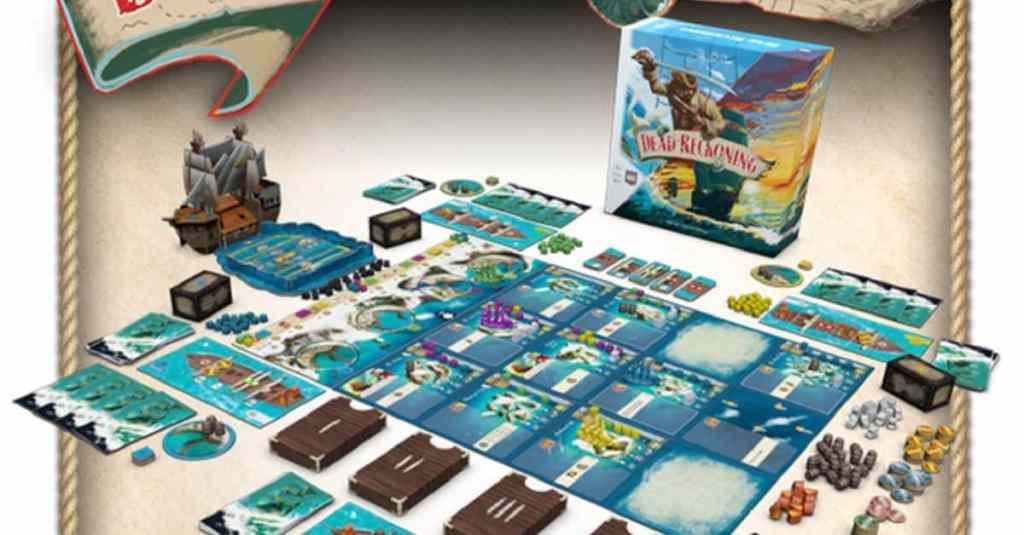 Dead Reckoning aims to be a swashbuckling pirate's dream – a crafting / battling simulator where players embody savage pirates, explore half-sunken islands, take on enemy ships and protect their hauls of loot. Here, you'll be able to power up your crew, build essential infrastructure on found land, and attempt to sink ships with high-powered, chance-based attacks. The game will require a whole table to play on, but it looks ripe for solid multiplayer sessions, particularly for adults who grew up on a steady diet of Monkey Island and Pirates of the Caribbean.
There's surprisingly few pirate-themed board games out there, but Dead Reckoning should be an absolute blockbuster entry in the genre. It may have missed its launch date in early 2021, but the crew at AEG know their stuff – Tiny Towns is another great board game in their repertoire – so there's still plenty of reasons to keep an eye on this game in 2022.
Return to Dark Tower
Dark Tower is a classic 1980s electronic board game that gained immense popularity with kids and young adults for being innovative, and reimagining what board games could be. With a light up tower in the centre of the board, it helped bring all the danger and magic of the game to life, and created a sense of immersion that's rare in even modern board games.
Return to Dark Tower is a 'remaster' of this game, complete with a redesigned central tower, streamlined rules and fresh art to keep the magic alive. 1-4 players will be sent on an epic quest in this refreshed journey, with the ultimate goal being to carve a path towards the Tower and defeat the many adversaries that stand in your way. There are several lands to conquer here, and plenty of dangers waiting in your path. Whether it's down to nostalgia or a love for adventure games, this version of Dark Tower looks like a real delight.
---
It's unlikely every board game on this list will hit its planned 2022 deadline, but there's still plenty to look forward to in the year ahead. Given the rising popularity of board games, particularly during the pandemic years, we can expect the next generation of board games to be bigger and more creative than ever before.