What is tabletop gaming, without the tabletop? In a year of isolation, where gaming communities were further apart than ever before, it was a question that demanded an answer. Without the snacks and laughter of in-person events, and full-bodied storytelling to help players imagine great adventures, tabletop gaming went through a major identity crisis.
Much of the popularity and excitement behind tabletop gaming, whether it's board gaming, card gaming, or roleplaying, has to do with personal interaction. Players bounce ideas off each other. They share their love for tabletop in casual chatter, and make epic moments through the fluidity and fun of conversation.
Ideas spring up organically, and they're bounced back with just as much enthusiasm.
In a year when everyone was forced to stay home and isolate due to the covid pandemic, that fluidity and expression was lost.
In its place, digital tools rose to become essential tabletop companions, effectively blurring the lines between tabletop and digital games for good.
COVID had a major impact on tabletop organisers
For local event organisers in Australia, 2020 and 2021 forced a great change in how roleplaying and tabletop communities could meet.
'Two years before the pandemic, Australian Roleplay Community (ARC) was a group of people that were running games at PAX Australia,' John Coleman, one of the principle organisers behind ARC, told GamesHub. 'We were seeing a significant number of people interested in role-playing games around PAX — probably around 25 to 30 percent growth each year.'
PAX Australia was a particularly impactful event for ARC, because it allowed the group to expand its player base and connect with more diverse audiences.
'A lot of roleplaying in Australia had come out of the Australian university scene in the 1980s, and it was heavily male dominated … it was a fairly narrow demographic,' Coleman explained.
'PAX was not that audience at all. The numbers of women and men were very similar. We were really interested in setting up … a bridge between people trying roleplaying games at PAX, and then having the opportunity to play more immersive and more varied games.'
While ARC was able to achieve this goal, holding several Arcanacon roleplaying conventions and appearing at PAX Australia in the years before covid, their plans to foster a more diverse roleplaying community were effectively cut off at the knees due to covid-induced lockdowns and PAX Australia's move online.
The team's experiences were shared by many tabletop fans in Australia.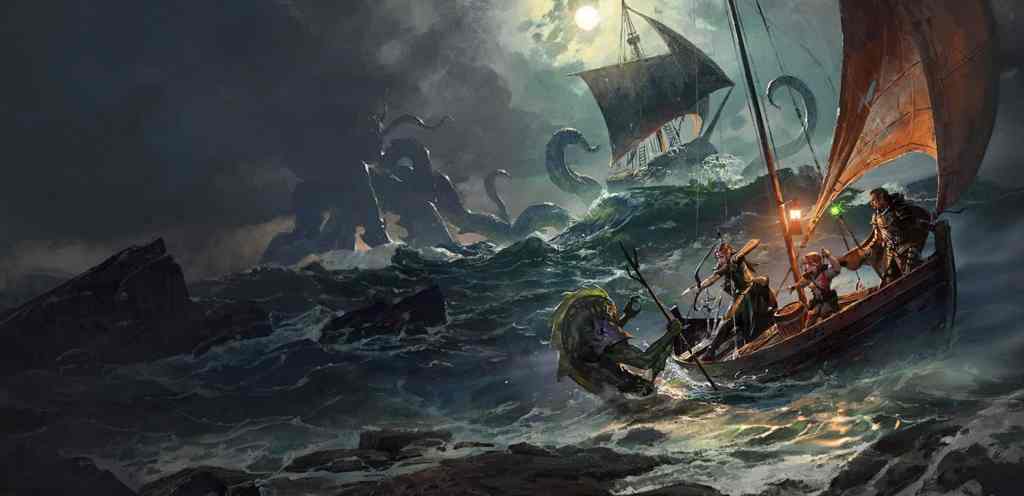 For experienced Dungeons & Dragons Dungeon Master Jesse Thomas, who runs the Tabletop Unknown podcast, being forced to break apart his regular playing group during covid lockdowns meant leaving behind some of the best parts of tabletop gaming.
'I run several campaigns across several different games, so tabletop's been quite a regular thing for me prior to coronavirus,' Thomas explained. 'We'd often do five-people sessions where we'd get together and take part in collaborative stories. That's what D&D is: collaborative storytelling."
Thomas would run sessions with plenty of interactions, snacks, and rowdy back-and-forths with his group of friends. Like the folks at ARC, these sessions were forced to a temporary close by the announcement of Australia-wide lockdowns that disallowed visitors from homes.
For Ivan Magoc, owner of games store Decked Out Gaming in Brookvale, NSW, lockdowns brought even further strife, with stores forced to close and find other means of connecting with their customers.
Prior to covid, Decked Out Gaming had been holding daily events where fans could walk in and play games of Warhammer, Magic: The Gathering, Dungeons & Dragons, and other indie roleplaying titles. Some events were coordinated through larger distributors, like Wizards of the Coast, while many were run by store employees in an effort to connect with customers and grow a tabletop-loving community.
'On any given day, we [could] have 30 to 40 people involved in some event,' Magoc told GamesHub. When lockdowns hit and the store was forced the close, they lost a huge connection to their community — but like other organisers in 2020, they decided to pivot.
Digital tools paved the way for reconnection
'Nobody was quite ready for [the first lockdown in Australia],' Magoc said. 'Your customers and your community are [your] lifeblood … It takes a very long time to build up a community like that, but it's very quick to lose it.'
Magoc recognised a need to keep Decked Out Gaming's community engaged with the local tabletop scene, and so he and his team pivoted to a hybrid digital tabletop setup.
'When we first started, [it was] just our community,' he said. To facilitate sessions without physical means of meeting, Magoc and the team at Decked Out Gaming ran digital sessions of popular roleplaying games via Discord. Dungeons & Dragons was the most popular, and also the easiest game to run online.
Digital tools like Roll20 helped the team generate visual maps and run sessions, and D&D Beyond helped with character creation and developing lore.
Not every Decked Out Gaming customer made the leap to digital gameplay, but those that did had a relatively easy transition. They were also soon joined by whole new faces, as the digital transition allowed Decked Out's sessions to reach more people than ever.
'We started picking up people from … the U.S. and Asia, from New Zealand, from all over the place,' Magoc said. 'People are just desperate to play with someone … by [that] stage, people had gotten more comfortable with playing online. So then, it was just about finding a group to play with.'
By branching out into the digital space, Decked Out Gaming's Dungeons & Dragons and Magic: The Gathering sessions became global, with one of their tournament winners event being from the United Kingdom.
Through the hybrid digital-tabletop experience, more players learned about Decked Out, and became a part of its thriving community.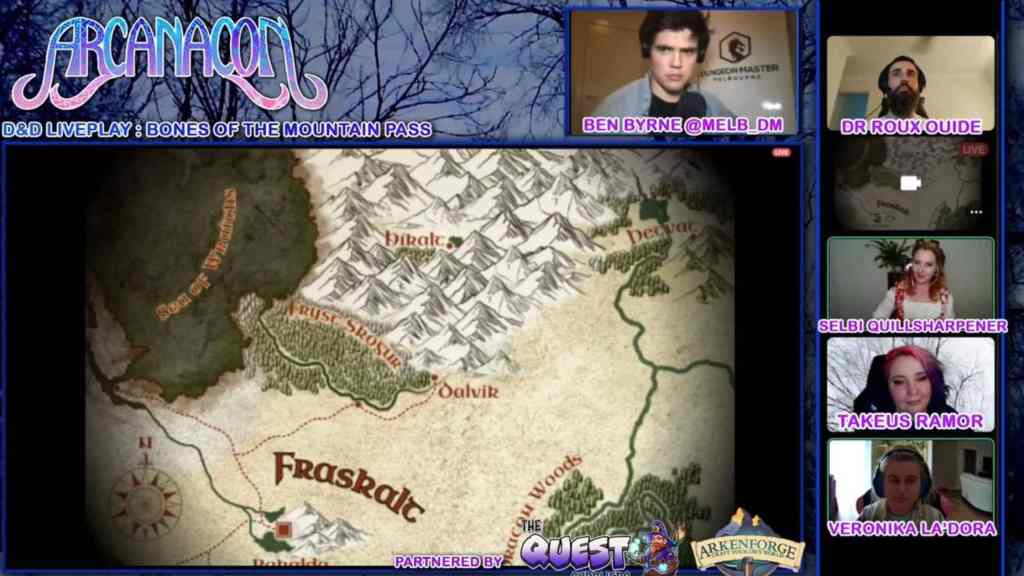 Similar success was achieved by the team at ARC, who underwent a similar transition to digital tabletop gaming through live D&D sessions and celebrations online.
'By March 2020, we decided we weren't running Arcanacon in 2021,' John Coleman said. 'We then shifted to an online format, and we set up a Dungeons & Dragons game that ran over three weekends where people could sign up and use technology that they may not have seen before … Some people had played online games, but the majority of people hadn't.'
For this first online session, 110 people signed up — as many as Arcanacon could handle. The transition required a lot of effort behind the scenes, including the knowledge of people with tech experience to set up streams and visual aids, but the event went off without a hitch.
Part of this was to do with the enthusiasm and support of ARC's community, but this was aided by the accessibility of digital tools — in this case tools like Arkenforge, developed in Melbourne.
Arkenforge is a software that enables tabletop players to create their own maps, adventures or immersive audio to create experiences that are more engaging and involving than simple pen-and-paper stories. Like D&D Beyond and other digital tools, it crosses the line between tabletop and digital to create a hybrid experience that combines the best of both worlds.
While incorporating the technology was difficult for ARC at first, it ultimately proved to be a valuable tool for getting everyone more engaged while roleplaying online.
'It opens opportunities for gaming that you didn't have when you're sitting around a table,' Coleman said. 'You're able to incorporate all sorts of digital mapping, digital images, moods, images, music, sound effects, all sorts of stuff.'
Like Decked Out Gaming, transitioning to a digital-aided tabletop experience also meant ARC was able to expand the reach of its tabletop offerings. Over the course of many lockdowns, the team gained fans in the United States, and around the world.
'Everybody was grasping at anything they could to get any sort of social interaction,' Lee Cope, event manager at ARC said. They joined the team mid-way through the pandemic, and helped to facilitate gameplay sessions by focussing on engagement online and creating more vivid, interactive gameplay sessions.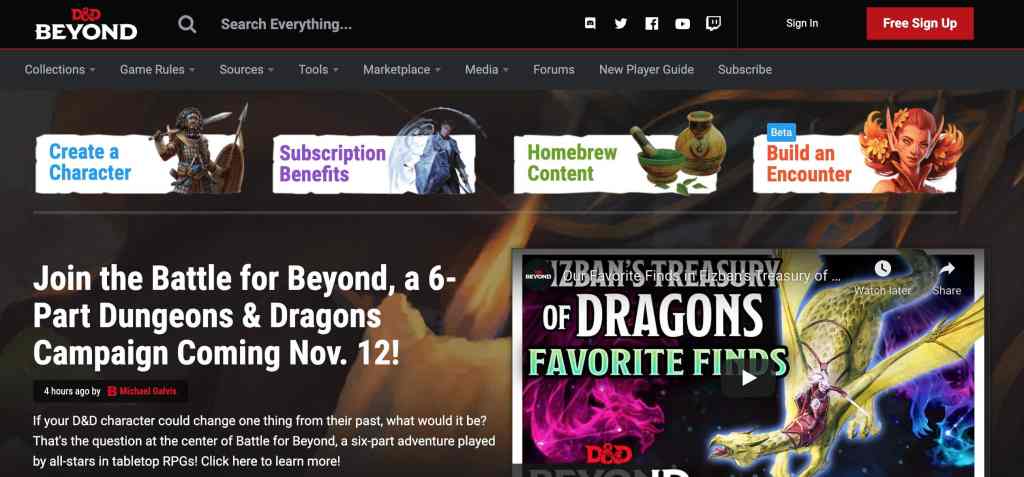 The transition from traditional tabletop gaming to a more digital experience meant more people could get involved in gameplay sessions. It also meant the ARC team was able to connect with more diverse audiences and create thriving gameplay sessions where everyone could participate.
'In the [event] we've just run, we had a majority of people who identified as women or non-binary playing our games,' Cope said. Over the course of this event, around 1,400 people tuned in to watch ARC streams and celebrate roleplaying in all its forms.
That representation and viewer count was very exciting for the team, and highlighted the shift towards more diverse and mainstream audiences getting involved in the local tabletop scene.
Read: How COVID helped tabletop RPGs go mainstream
None of it would've been possible without the use of digital tools.
Even for smaller-scale events, like DM Jesse Thomas' weekly gaming sessions, digital tools facilitated great and impactful change. Thomas believed many of his players had grown closer because of lockdown, and because everyone was a bit more available for digital sessions than they were for in-person games.
For him, the workload had changed significantly — in that he was spending more time using digital tools like Roll20 and D&D Beyond to create maps and build worlds — but this transition meant his games became more like experiences, with visuals and lore to help people imagine when words were harder to share.
'In person, you are there and doing it,' Thomas explained. Body language makes a lot of the storytelling process easier, and with video calls through Discord only showing players from the neck up, digital tools were essential to create a more immersive environment.
Digital tabletop gaming comes with its own challenges
While the new hybrid of digital and tabletop gaming has benefits for immersiveness and storytelling, it's clear there's also major challenges in adopting the 'new normal'.
For Thomas, running digital Dungeons & Dragons sessions meant missing out on some of the best bits of in-person gaming. Snacks were one thing, but losing the element of performance and the fluidity of conversation was by far the biggest challenge.
'I'm a performer, and a lot of my friends are performers,' Thomas said. 'We're all very creative, and we work very well in our theatre of the minds.'
'There's often two practices with DMs: they'll either go right down the miniature figure hole and have massive maps and massive, beautiful hand-crafted boards … but then on the other side is theatre of the mind, where very little aid is actually shown.'
For Thomas, this works best when players are able to interact freely and bounce ideas off each other in real time. Moving into digital meant maps became more necessary to cover these gaps, but the 'theatre' part of Dungeons & Dragons was lost in the process.
'There's a real struggle for players to interact with each other [online],' said Thomas. 'It's all well and good for me to narrate a section of dialogue or explain something that's happening, but for players to interact as a group, it's really difficult because you can't talk over each other.'
This awkwardness and lack of interactivity means that while digital is more accessible for players, it can also cause a rift in conversation that ruins the ebb and flow of storytelling. This is something players have overcome over the last year, but it's still a major barrier for fun and interactive sessions.
For Glenn Doyle, manager of The Games Capital (Good Games), this was part of the reason why the store chose not to adopt digital tools during lockdown.
'To be able to have those regular [customers] come in and play events in the store, and be part of pre-release [events] … it's all part of the big picture of what the store is about,' he told GamesHub. 'We didn't really want to go down the line of an online path because of the way our businesses are: community, in-store event businesses.'
Transitioning to digital would mean losing the value (both tangible and intangible) of those in-person events. While Doyle acknowledged the value of digital tools, he also believed nothing quite matched the feeling of getting to be with your tabletop community in person.
There's a specialness there that digital tools can attempt to replicate, but can't quite match.
The ARC team felt similarly, noting tabletop games have yet to make a complete, hassle-free transition into the digital realm. By going digital, event organisers may exclude some players and remove the value of in-person connection in tabletop — and it also reduces the opportunity for players to walk past a gaming session and become interested in a more organic way.
Magoc concurred, telling GamesHub the strong bonds made in store were harder replicate in an online space.
Despite this, transitioning towards the online space in 2021 meant many local organisers were able to reach alternative audiences and create connections they wouldn't otherwise have had. In a difficult year, a hybrid solution was the best solution for fostering community.
Tabletop gaming has a bright future
'One of the big learnings for us [in 2021] was being able to have digital avenues for people where, traditionally, we would never [done],' Magoc said. 'If the pandemic didn't happen, we would have never explored playing from home … now it becomes a part of our repertoire.'
Going forward, Decked Out Gaming is considering running multiple weekly events, with some potentially taking place online due to the growth of their community beyond their store walls.
Jesse Thomas is looking forward to holding future in-person events with his regular tabletop gaming groups, but there's plenty he'll learn from the forced transition to digital.
'There's a lot of additional writing that I used to forgo that I do now,' Thomas said. Without the ability to rely on his improv skills, his storytelling has grown to fill the void. Armed with more notes and digital tools like Roll20, he hopes to create more fun and engaging experiences in the future.
For ARC, the pandemic has really helped them thrive in unexpected ways, with a fresh new audience found in Australia and overseas.
'There are a lot of tools that you can use in person that you can't, digitally. There are a lot of tools digitally, that you can't use in person,' said Cope.
'What I prefer to see people take out of this is that when we're forced to use only digital, what tools have we opened up? … I would like to see people add to the toolset we've created during the pandemic.'
With plenty of learnings to take on board, and new digital integrations available for tabletop gaming players and organisers, it's clear great change is on the way for the entire industry. As tabletop gaming continues to integrate digital tools, its ability to connect with people around the world will only get stronger.
If these last two years have proven anything, it's that tabletop gaming doesn't really need a 'tabletop' to grow.