Tiny Tina's Wonderlands is set to reimagine the face of the Borderlands franchise through the eyes of the series' beloved supporting character, Tiny Tina. Combining fantasy and sci-fi into a post-apocalyptic package, this spin-off will go boldly forth and explore wild magical realms previously unseen in the Borderlands franchise as it expands on the meta-narrative first laid out in Assault on Dragon Keep, the iconic expansion chapter for Borderlands 2.
Here's everything we know about the game so far.
Tiny Tina's Wonderlands: Release Date
Tiny Tina's Wonderlands is currently set to launch on 25 March 2022.
It'll arrive on PlayStation 4, PlayStation 5, Xbox One, Xbox Series X/S and PC, and will be enhanced on new-generation consoles.
Tiny Tina's Wonderlands: Story
Details on the plot of Tiny Tina's Wonderlands are scarce so far, although we do know it'll link directly with Borderlands 2's Assault on Dragon Keep DLC. According to creative director Matt Cox, Wonderlands will take place 'shortly after Dragon Keep' and expand on the game's world through Tiny Tina's imagination.
If you've yet to play Assault on Dragon Keep, this meta-narrative will be essential to understanding the events of the game.
Read: Tiny Tina's Assault on Dragon Keep is finally getting the spotlight it deserves
For those wanting to dive in straight away, it's likely this standalone game will get players up to speed fairly quickly — but there are some key things you'll need to note. First is that the world of Wonderlands takes place in the imagination of Tiny Tina as she plays a game called Bunkers and Badasses. This is the Borderlands version of Dungeons & Dragons, which heavily inspires the game's over-the-top fantasy narrative.
In Borderlands 2, the game's main cast of characters plays Bunkers and Badasses with Tiny Tina, and it's this game-within-a-game that you play through in Assault on Dragon Keep. While it's a ridiculous, colourful and enjoyable adventure, it's also an incredibly deep story that touches on dealing with grief and loss through escapism.
Given Wonderlands will continue the journey laid out in Assault on Dragon Keep, expect the same style of ever-changing gameplay and ridiculous fantasy to be present in this spiritual sequel as Tina imagines a world ruled by an evil Dragon Lord and filled with bad-arse, fun heroes.
The cast of the game includes heavy-hitting comedians like Will Arnett as the evil Dragon Lord, Andy Samberg as Captain Valentine, Wanda Sykes as robot Frette and of course, the returning Ashly Burch as the energetic Tiny Tina — so expect it to boast some fun and freewheeling performances.
Tiny Tina's Wonderlands: Gameplay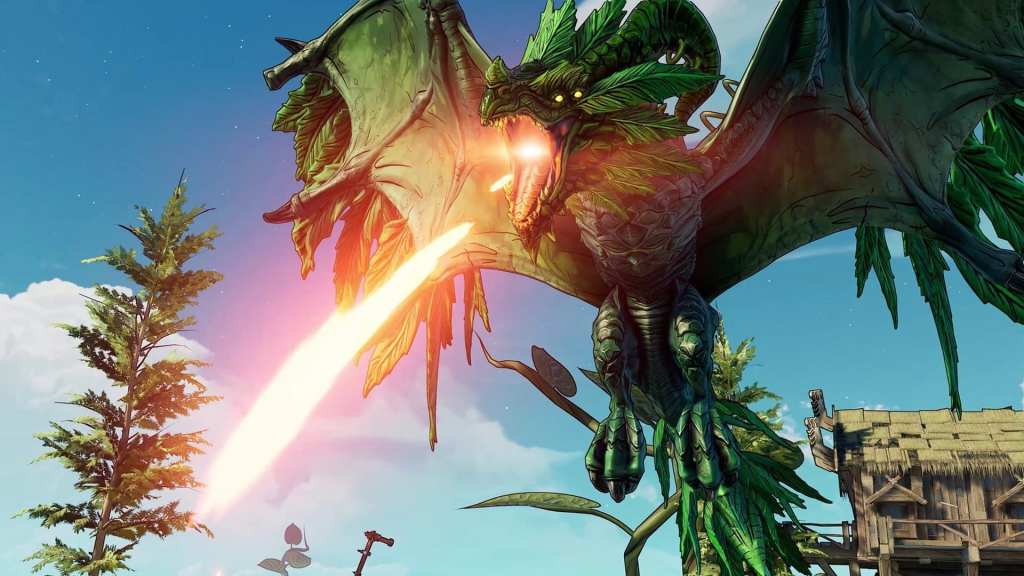 Tiny Tina's Wonderlands will crib from the Borderlands style of gameplay: it's a first-person RPG-shooter with plenty of fantasy-themed guns to discover, an overworld filled with unique biomes, and plenty of missions to carry out that'll net you huge rewards. Each world you explore will have loot to grab, hordes of enemies to fight, and plenty to discover. As usual, you'll be able to play the game single-player or with up to four mates in online or split-screen co-op mode.
Gameplay will also be impacted by events happening in the game's 'real' world. That is, if somebody playing with Tina knocks a soda can over while they're playing the Bunkers and Badasses game-within-a-game, then this will appear in the Wonderlands world and create complications for players.
The game is designed to resemble a traditional RPG board game, so expect it to have some cool little quirks along the way.
Customisation in Tiny Tina's Wonderlands
In a first for the Borderlands franchise, there'll be a new focus on customisation in Wonderlands, with players able to create and style their own characters, choose which weapons they like, and select their own classes.
'You can completely customise your look and your class, and you're not tied to a specific bespoke character — we want you to be able to express yourself in both look and gameplay, just like in tabletop RPGs,' Cox told Kotaku Australia in a recent interview.
This is a massive change from past games, which were tied to particular prebuilt characters. As the Wonderlands protagonist, referred to as the 'Fatemaker' by Tiny Tina, the power of choice will be in your hands.
That extends to the game's main character classes.
Tiny Tina's Wonderlands: Classes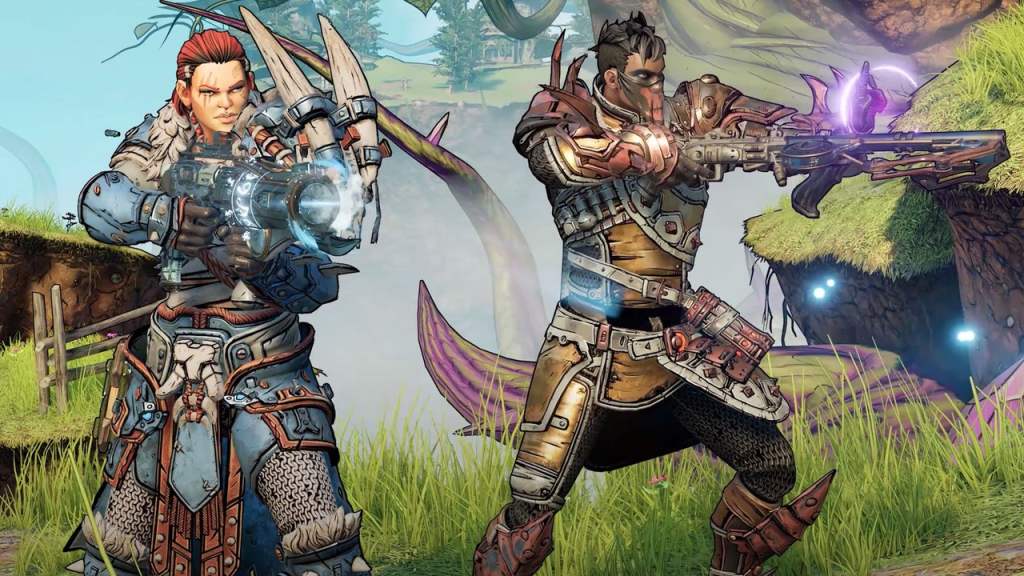 All of the game's main six classes have now been revealed, ahead of launch. Here's the rundown:
Brr-Zerker: The Brr-Zerker is a heavy artillery fighter with the abilities 'Feral Surge', which causes an icy ground-pound, and 'Dreadwind', a freezing-smashing-spinning combo.
Stabbomancer: The Stabbomancer is a master of blades who uses quick, nimble attacks to fight. 'Ghost Blade' allows them to slice enemies with a massive blade, while 'From the Shadows' is a stealth move that increases damage when attacking quietly.
Clawbringer: The Clawbringer is a hammer-wielding bad-arse that also has a pet dragon. 'Cleansing Blow' lets them smash the ground to clear out enemies, while 'Storm Hammer's Judgement' acts a bit like Marvel's Mjolnir — it lets characters throw a hammer into enemies and have it return.
Spellshot: The Spellshot class allows players to use two spells at once, including a unique transformative spell that turns enemies into 'skeep' creatures.
Graveborn: The Graveborn class are basically vampires – they sacrifice health to unleash dark magic and can summon a phantom known as the Reaper of Bones. They can also summon minions and have glowing eyes.
Spore Warden: The Spore Wardens have nature at their command, and can summon tornadoes and arcane arrows. They're also accompanied by a mushroom companion, and specialise in guns.
While it seems you'll have to commit to one class, you will be able to expand and upgrade your skills along the way, as well as gain additional abilities from outside your main class.
Does Tiny Tina's Wonderlands tie into Borderlands 3?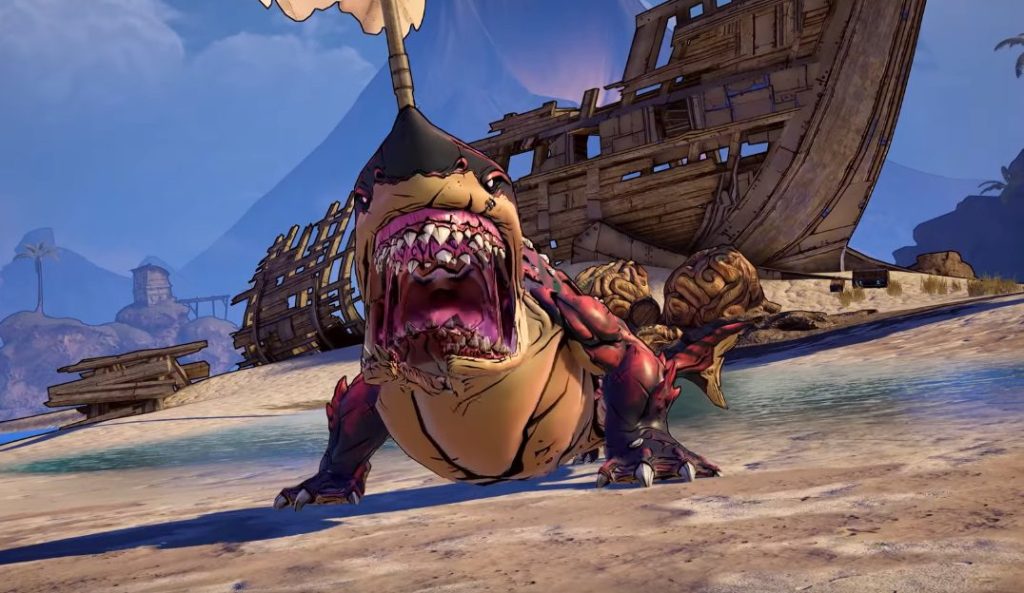 Tiny Tina's Wonderlands actually looks set to take place before the recently-released Borderlands 3. While the timeline for the game has not yet been made clear, the Tina that appears in trailers and posters shares design similarities to the younger version of Tina first seen in Borderlands 2.
The older version of Tiny Tina seen in Borderlands 3 looks more like an adult, and rocks a metal bunny mask.
While the game could still tie into Borderlands 3, at this stage it looks more likely to be a direct sequel to Borderlands 2 that won't touch on the events of the latest game. That means you won't need to have played the third game to enjoy this one.
---
Tiny Tina's Wonderlands is set to kick off a wild year in games, with plenty of blockbuster hits launching in the first part of the year and beyond. Whether you're a fan of the Borderlands franchise, or you're just looking for something weird and wonderful to play around with, Tiny Tina's Wonderlands looks set to be a very cool, very strange adventure.