I called my dad while I was in the middle of playing A Space for the Unbound. 'Hey dad,' I started. 'Do you remember Black Forest cakes?'. 'Yeah, why? Those were all the rage back in the 90s,' he said. A Space for the Unbound is that kind of game; the kind that makes you want to stop everything, sit in the moment, and call a loved one.
Even after the credits rolled, my heart and my soul still felt tethered to Loka City, the backdrop to this slice-of-life adventure game developed by Mojiken Studio. Set in rural Indonesia during the late 1990s, the plot revolves around high school sweethearts, Atma and Raya, as the two develop a bucket list of things to do before they graduate.
Along the way, they encounter supernatural abilities, weredogs, and a giant crack in the sky that, amongst other strange occurrences, threatens to tear their little world apart. A lot goes on, but the enduring undertone sees the pair, alongside a varied cast of characters, also explore coming-of-age themes such as depression, bullying and societal conformity.
The game takes on a 2D side-scrolling format, where you walk around and interact with people and the general environment. Most of your objectives will involve fetch questing, or short skill-based tasks like stealth modes, or inputting timed button commands. 'Spacediving' is the game's most unique mechanic, letting you dive into the subconscious of a person to untangle their trauma. It's all subservient to delivering the story, but there's certainly enough variety and activity to keep you engaged.
Game Director and Art Director, Dimas Novan, has previously discussed seichi junrei (anime scene pilgrimages) and mono no aware (a sensitivity for the passing of time) as being key references for the mood and the setting of A Space for the Unbound. This comes through decisively in the game's deep characters, strong sense of place, and moving soundtrack. The sense of atmosphere arrives effortlessly, because nothing is forced upon you, but rather washes over you, wave after wave.
For being a game inspired by small-town life (specifically Surabaya, where Mojiken Studio resides), A Space for the Unbound doesn't shy away from its roots, nor does it parade them with overly complicated descriptions and explanations. It's unafraid to just be Indonesian, and trusts you to either roll with it, or Google the words you might not understand.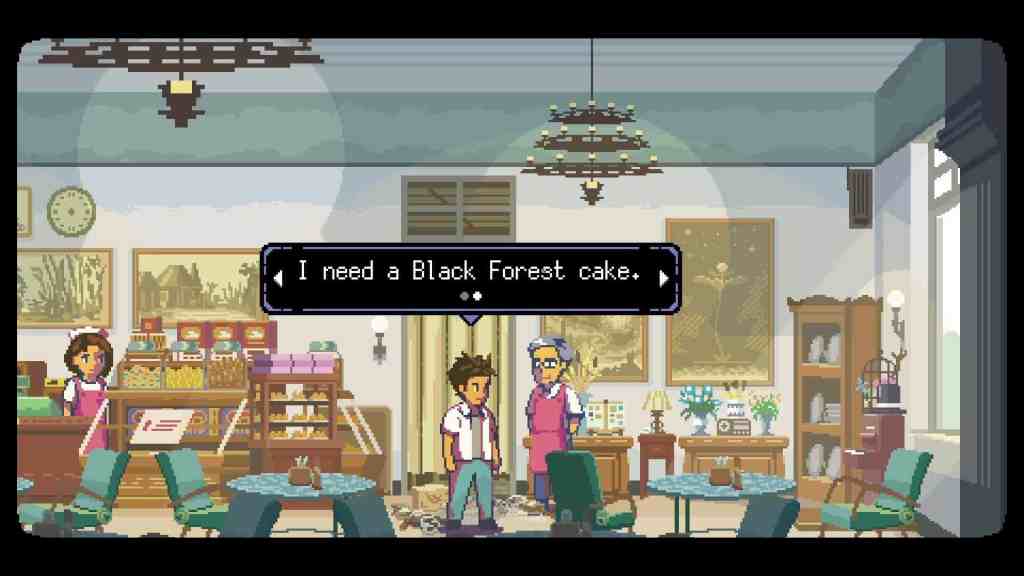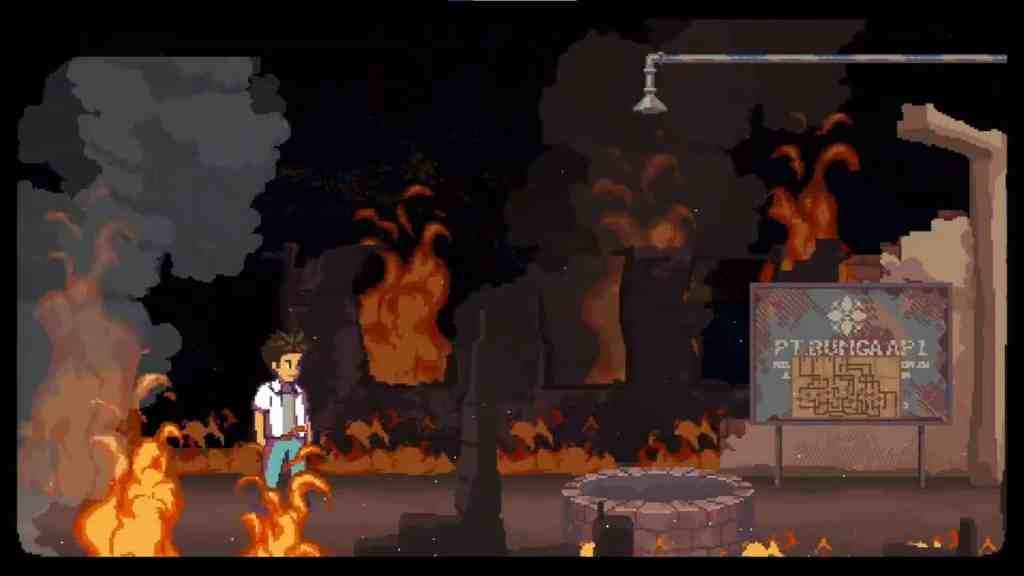 For example, I learned that es lengen, written across an in-game food stall, refers to an East Javan drink, and cimol, something an NPC was promoting, is a light snack made from tapioca starch. As someone who grew up in, and is of South East Asian descent, I found myself charmed with the accuracy that had been put into the finer details.
I loved that the roadblocks to temporarily limit player movement were things so quintessentially like home, such as illegally parked vehicles and out-of-home wedding affairs that can take up the entire road. Plus, the 'Mana Hati' poster outside of the cinema being a riff off 'Ada Apa Dengan Cinta', a movie in the early 00s that did the rounds in my part of the world? That felt like a secret shared between the developers and myself.
Despite this, A Space for the Unbound feels universally playable, and you could still attempt a game of bingo with all the other little references that are more globally known. I couldn't help but mentally fist pump when one of the characters blurted out half a line from a Panic! At The Disco song, or when the Future Fighter mini-game unlocked inside the game's own arcade – a clear homage to vintage Street Fighter cabinets.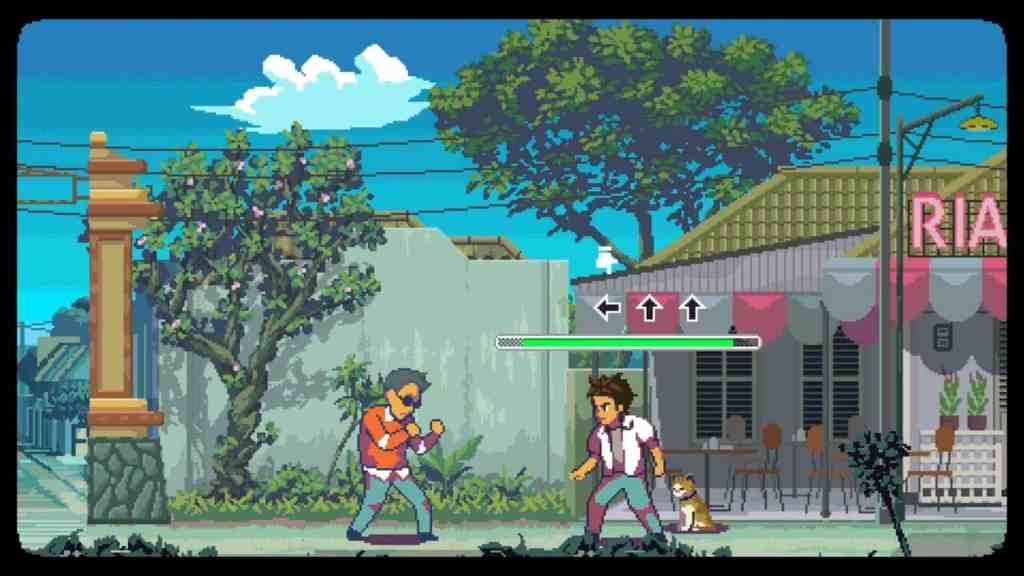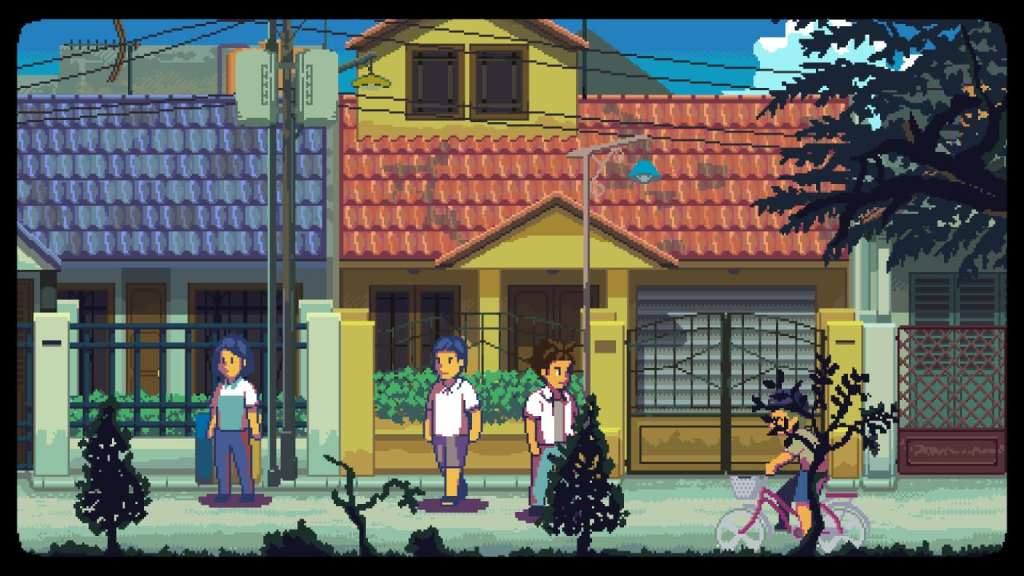 The Cat Wonderland that you visit for a minute gave me strong Isle of Dogs vibes, while the talking cats and giant blooming flowers are just so very Haruki Murakami and Alice in Wonderland. My favourite chapter in the game introduces rounds of evidence-refuting claims, transforming A Space for the Unbound into a mini turnabout trial, a la Ace Attorney.
It's the sum of all these small touches that ultimately creates a sense of anemoia – a feeling of nostalgia for a place and a time we've never known before.
Characters might only be a few pixels high and wide, but they are all fully fleshed out. The delight isn't just in getting to know Atma and Raya, but the school's security guard, the bakso stall seller, and the old dude sitting in the video game arcade. Surprisingly, it was the older characters that I found most endearing, as their advice (read: nagging) about being anti-cigarettes and scoldings to 'not talk back at them' were exactly what my parents used to tell me.
No matter how short their time on the screen might be, every character serves a purpose. Diving into their psyches, and into their pasts, as part of the game's events further reveals that beneath their surface lies relatable hopes and dreams, as well as fears and anxieties.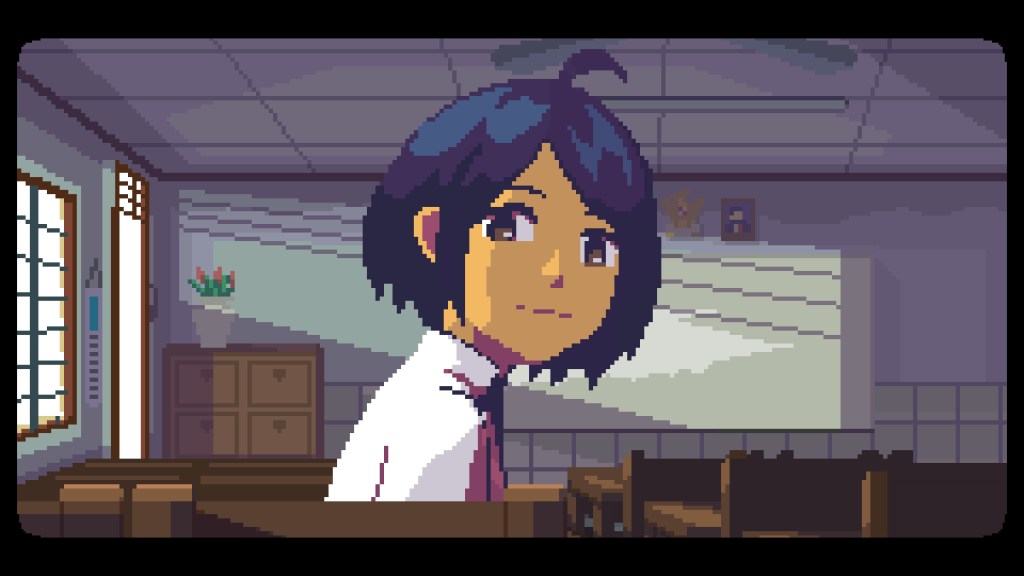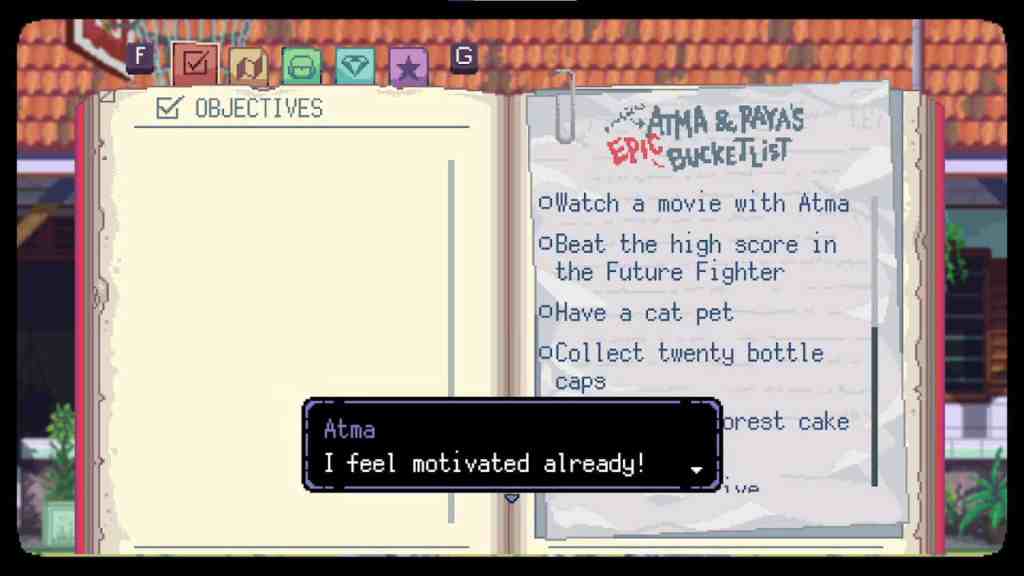 That's not to mention composer Masdito Bachtiar (When the Past Was Around, She and the Light Bearer), whose blend of ethereal melancholy with smatterings of Bahasa Indonesian lyrics carries this game, by delivering the exact tone each sequence needs. 'Shattering Sky' and 'Sea of Shells' are some of my favourite pieces for evoking nostalgia and calm, with a tinge of mystery. The tracks are reminiscent of earlier Harvest Moon soundtracks, old-school platformers like Mega Man, and my primary school music classes, where we sang traditional Malaysian folk songs.
A Space for the Unbound only looks pixels deep, but it is a masterpiece for its breadth of storytelling, its authenticity, and how it tackles difficult topics, from cultural expectations to mental health. As the game ended, it left me with a beautiful feeling of closure, accompanied by a hankering for cherry-chocolate-flavoured cake and Indonesian food.
5 Stars: ★★★★★
A Space for the Unbound
Platforms: PC, Nintendo Switch, PlayStation 5, PlayStation 4, Xbox
Developer: Mojiken Studio
Publisher: Toge Productions, Chorus Worldwide
Release Date: 19 January 2023
The PC version of A Space for the Unbound was provided and played for the purposes of this review. The author was part of the game's Streamer Week promotion, which was an unpaid partnership.