The PlayStation Portable (PSP) was one of Sony's most innovative consoles – and while it's largely been forgotten in recent times, there should be no doubt about how important it really was to the evolution of modern gaming. Beyond pushing the boundaries of what was possible with handheld gaming, the console also boasted a massive catalogue of iconic games – some of which have never escaped the bounds of the system. There are so many titles that deserve to return, and inclusion on a service like all-new PlayStation Plus could be the ticket to preserving them for a new generation to experience.
From beloved games like Crisis Core: Final Fantasy 7 to critically acclaimed niche gems like Tactics Ogre: Let Us Cling Together, these are all the best PSP games that should rightfully appear on all-new PlayStation Plus.
Note: Where games have already been remastered or surpassed by modern entries, they have been struck from contention. What follows is a list of games that haven't been given the attention or love they deserve.
---
The Sims 2 (PSP)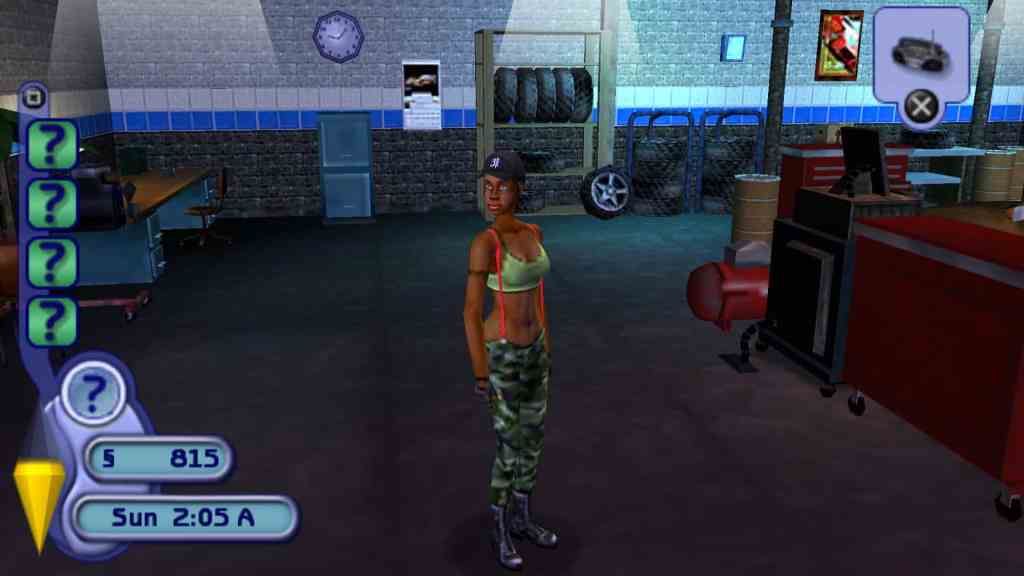 The Sims 2 for PlayStation Portable isn't a straight translation of the iconic life simulator formula – instead, it's a quest-based action adventure where players must enter a mysterious neighbourhood and uncover the secrets plaguing various locales. Bella Goth features in this instalment as a refugee from Strangetown. The local pub is staffed by a bartender with a werewolf-sized secret. Then, there's the fact that one of your neighbours is actually a robot – and that the entire town is at the mercy of a mysterious scientist.
Nothing is as it seems in The Sims 2 (PSP), and players will need to keep their heads on straight if they want to survive this wacky story. This entry was one of the last times developer Maxis experimented with story-based gameplay for The Sims – but it's a great example of just how creative and fun the franchise can be when it dives deeper into its weirdness. This game is very strange, but it deserves a spot in all-new PlayStation Plus.
---
Crisis Core: Final Fantasy 7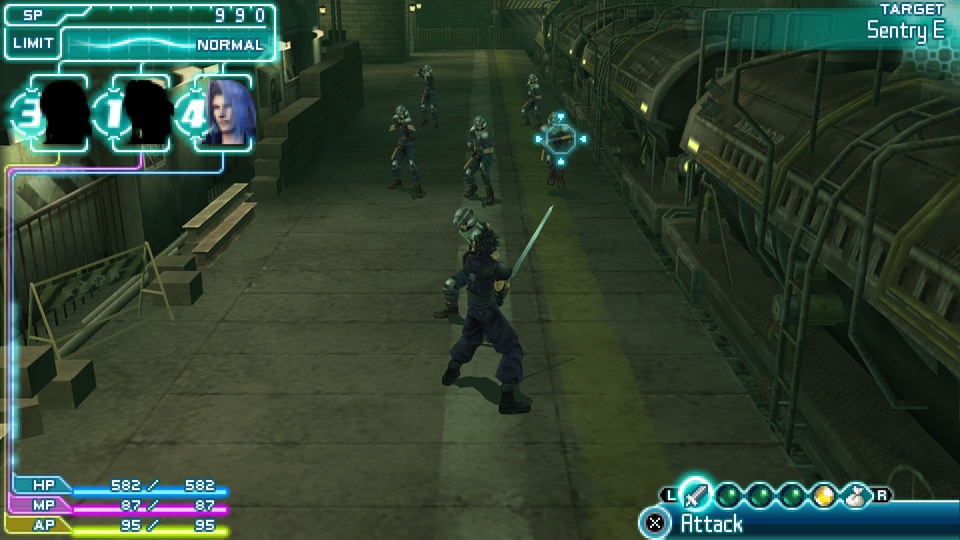 Final Fantasy 7 was a cross-platform success that burst out from the PlayStation One onto multiple different consoles and games. There was Dirge of Cerberus for PlayStation 2, Before Crisis: Final Fantasy VII for mobile, and even a snowboarding spin-off. Then, there was prequel Crisis Core: Final Fantasy 7 – an essential role-playing game that focusses on SOLDIER fighter Zack Fair and his struggles against Sephiroth and Angeal Hewley, who both play important roles in the Final Fantasy 7 story.
Crisis Core begins a full seven years before the events of Final Fantasy 7, and features backstories for major characters including Sephiroth and Cloud Strife. It explains the origins of SOLDIER, and also the Turks – the special forces group that plagues Cloud and his team for much of the original game.
But despite being so essential to the story of Final Fantasy 7, this title has yet to be ported or remastered in any form. There are plans for it to be included as a chapter in the upcoming Ever Crisis remake (a mobile title looking to tell the entire Final Fantasy 7 story) but this likely won't match the full scope of this tale. Sometimes, the original game is the best option – and this will likely remain the case for Crisis Core in future.
---
Persona 3 Portable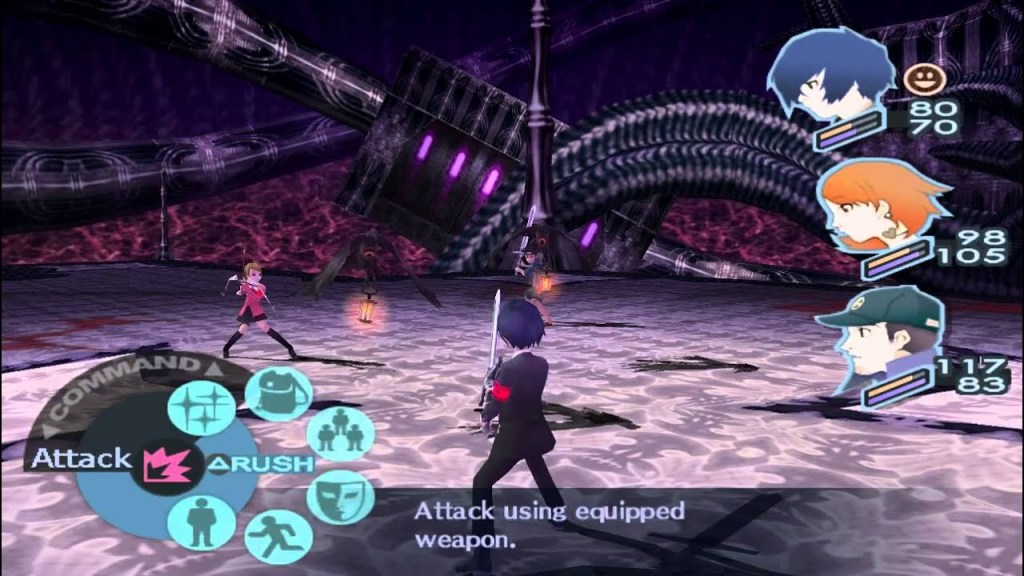 Persona 3 Portable is technically a port of a PlayStation 2 title, but it features several improvements on the original game – including new characters, storylines, difficulty levels, a streamlined interface, and an upgraded battle system, making it the 'definitive' way to play Persona 3. Should any version be included in all-new PlayStation Plus, this one should be it.
Beyond the debate around which version of the game you should play, the simple fact is that Persona 3 remains brilliant, even a decade on from release. This RPG is technically a sequel in a long-running series all about befriending and using the abilities of demons (as well attending and doing well at school), but you can play it without having jumped into its predecessors, thanks the standalone nature of each entry. With a great cast of likeable characters, engaging turn-based battles, a story that stretches past the realm of humanity, and a striking visual style that still looks great, Persona 3 Portable is an essential title.
---
Monster Hunter Freedom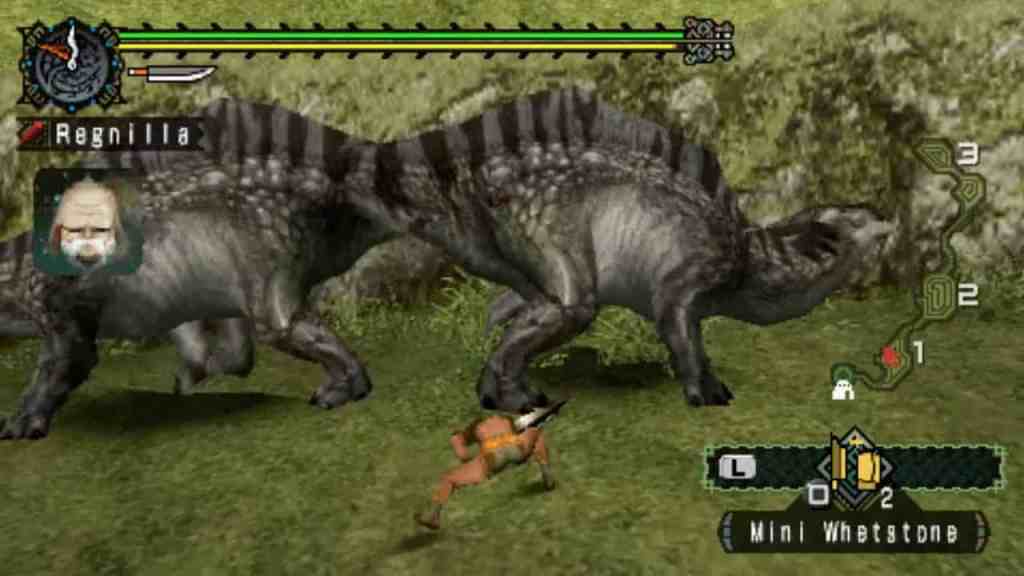 Monster Hunter Freedom is looking fairly ugly now, thanks to its mid-2000s attempt at realism, a time when graphical technology wasn't quite ready for that – but the lack of visual clarity shouldn't turn you away from this excellent monster hunting adventure. This title was the first portable Monster Hunter game, and effectively translated the roaming and fighting mechanics of the console title into a fresh new journey that could be played anywhere.
As with other Monster Hunter titles, this game allows you to walk a vast, open plain on various quests to find monster parts, and hunt down the creatures plaguing what's left of humanity. While not the biggest and brightest entry into the franchise, it maintains a sense of primordial charm, and is notable for being an important turning point in the franchise. While Monster Hunter had largely avoided handheld gaming until Freedom, it all changed following this fun entry.
---
Jeanne d'Arc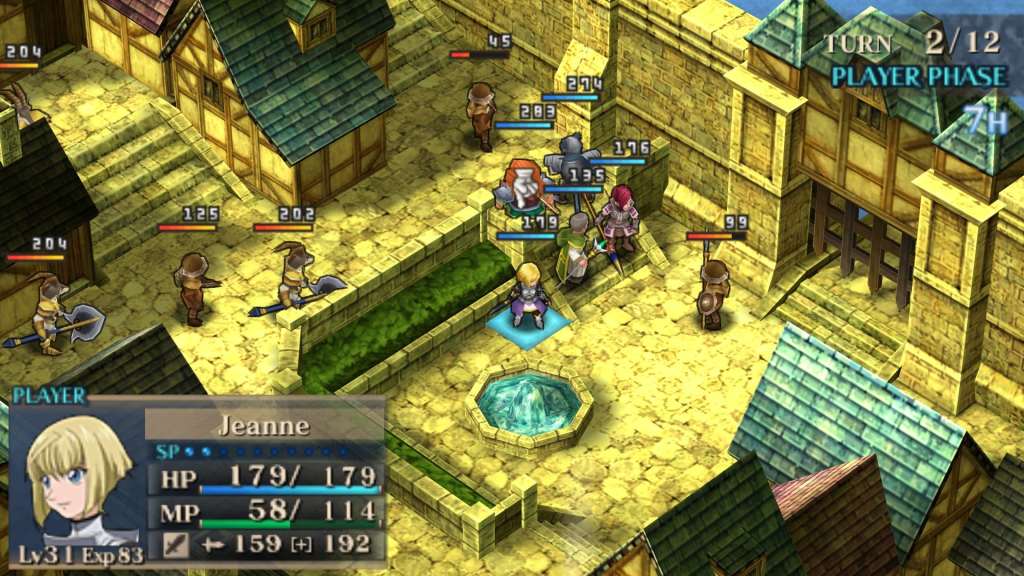 Jeanne d'Arc is a gorgeous tactical RPG that is, essentially, an anime adaptation of the real life Joan of Arc – only with elements of high fantasy thrown in for good measure. It follows the English occupation of France in the 15th century, and features Jeanne and her team as soldiers attempting to fight back the hordes (represented as demons in this tale). To save the world, players enter into turn-based strategy battles (pictured above) and attempt to make the best use of their armies and attacks in a short period of time.
While Jeanne d'Arc was praised on its release – with particular compliments paid to its art style, visuals and gameplay – it's largely gone forgotten in chatter about the best strategy games of all time. That's a shame, because it certainly deserves a spot in contention, despite its age. At the very least, it deserves a spot in all-new PlayStation Plus – where it can be appreciated for its innovation and classic style.
---
Metal Gear Acid & Metal Gear Acid 2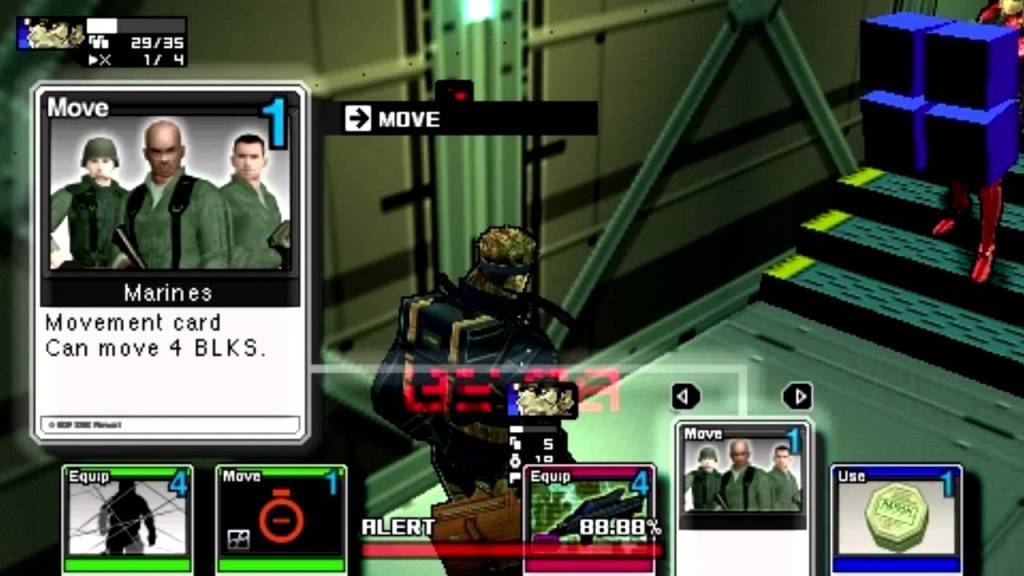 There was a time when card game tie-ins were all the rage – and not even the Metal Gear franchise made it through this trend unfazed. Metal Gear Acid and its sequel are two tactical RPG games that leant heavily into collectible card-based strategy, with in-game stealth tactics relying on trading cards that control player movement and the ability to hide from enemies. While both games were highly experimental in their era, they are fondly remembered for being innovative, and for doing something fun and different with the beloved franchise.
That said, they've never quite gotten the recognition they deserve, with both Acid games being denied inclusion in Metal Gear remasters and HD collections. Instead, they've been left to languish on the PSP. Beyond being unique entries in the series, both games are notable for featuring key plot points in the Metal Gear story. They're certainly skippable, but if you're looking for the complete experience, you can't miss these games.
---
Tactics Ogre: Let Us Cling Together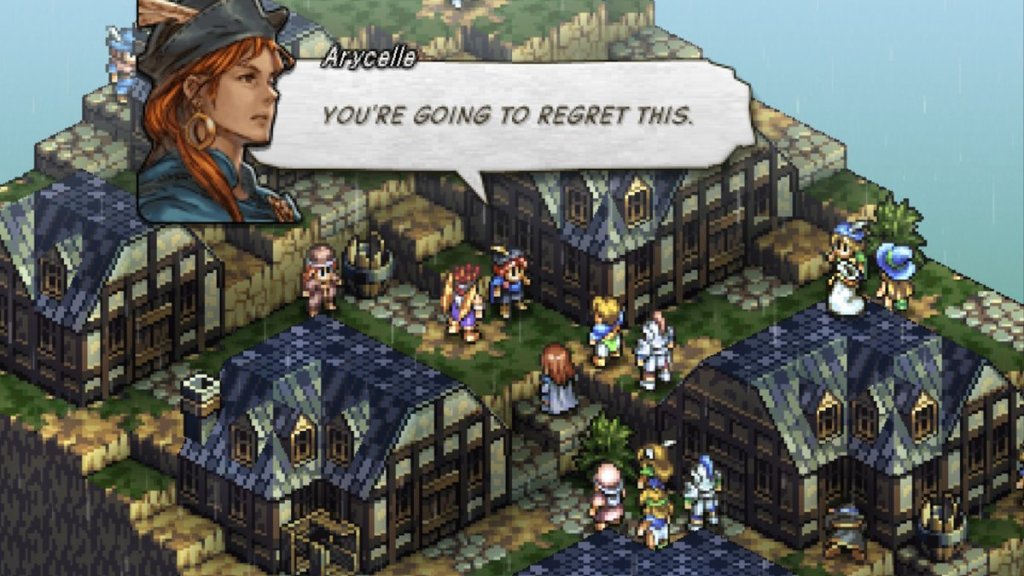 Tactics Ogre is one of Square Enix's great forgotten games. While this remake of the 1995 original is visually stunning and sleek, it unfortunately launched in 2010, the tail end of the PSP's life cycle. That meant it largely went unseen by many, despite being an excellent tactical adventure that still looks and feels stunning today. As with most other strategy games, it features turn-based gameplay on an isometric battlefield – but one populated by a stunning array of pixelated characters.
It's gorgeous in every aspect, despite the limitations of the PSP. Characters are colourful and cute. Landscapes are intricate and vast. Even battles are made more epic by the game's graphics. Importantly – this kind of visual style is now back in vogue with Square Enix, making Tactics Ogre look as modern as games come. Should Square Enix have much of a hand in the releases for all-new PlayStation Plus, this is one essential title from its library that must be included.
---
Daxter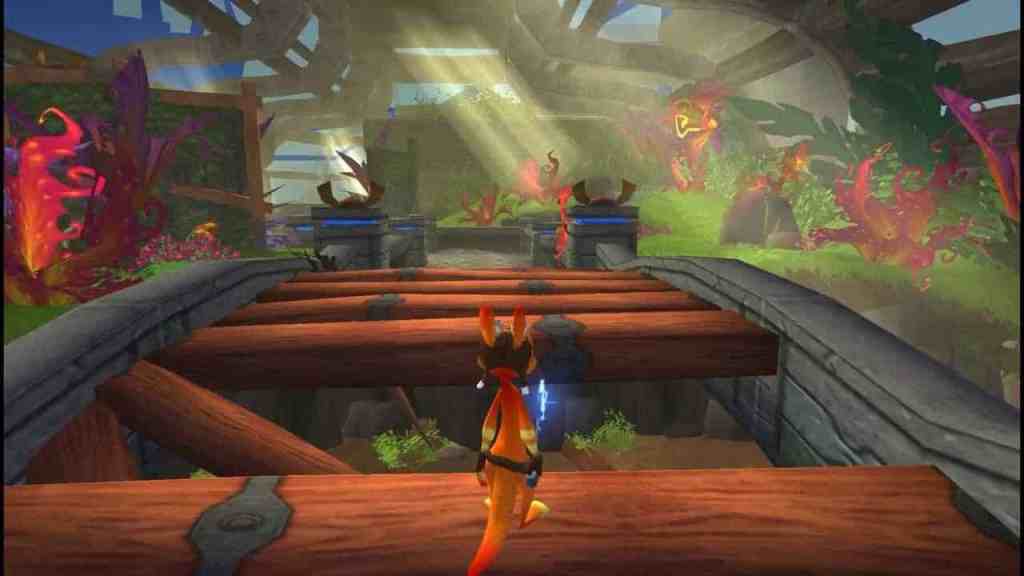 Daxter and its companion title Secret Agent Clank are products of an era when sidekicks took the main stage. This spin-off from Jak and Daxter was the first time ottsel Daxter was able to set off on his own, without the need to bounce funny quips and aggressions off his companion, Jak. What results is a zany, action-heavy journey through various alien terrains, and dream sequences inspired by The Matrix, Braveheart, Lord of the Rings and Indiana Jones. It's wacky, irreverent, and a whole bunch of fun.
While Daxter is often forgotten, thanks to the popularity of the mainline franchise, this title remains a great 3D platformer, and one that's buoyed by its tongue-in-cheek, pop culture-inspired humour. Each level in this game is a colourful romp, and Daxter's bug-zapping combat style is extremely satisfying, with a nice balance of puzzle-solving and button-mashing needed to advance through every level. Daxter certainly deserves more time in the spotlight.
---
Naruto Shippuden: Ultimate Ninja Impact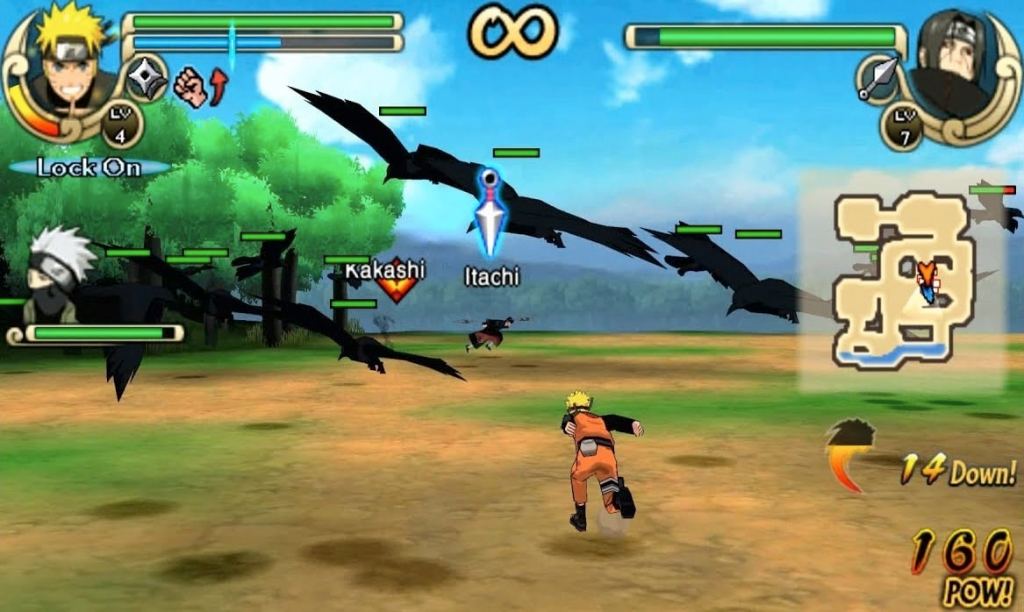 Naruto Shippuden: Ultimate Ninja Impact is an important predecessor to the iconic Ultimate Ninja Storm series – and while it replicates events that happen throughout the course of this game quartet, its unique style of gameplay makes it well worth playing. Unlike the 1P vs. CPU battles of Ultimate Ninja Storm, this adaptation of the fan-favourite manga is actually a musou game, designed in the style of Dynasty Warriors. As with other latecomers on the PSP, its launch in 2011 meant it missed out on much critical acclaim and interest – but it remains an excellent and sleek game.
Beyond its crisp, cel-shaded graphics, which certainly hold up today, this game is a fantastic adaptation of the Naruto story and is a great translation of the musou formula. This style of battle means that gameplay is often frantic and filled with challenge – but each map has a great balance of bosses and horde fighting, making it an experience that's always varied and engaging. If only one of the PSP Naruto games makes it to all-new PlayStation Plus, make it this one.
---
Grand Theft Auto: Chinatown Wars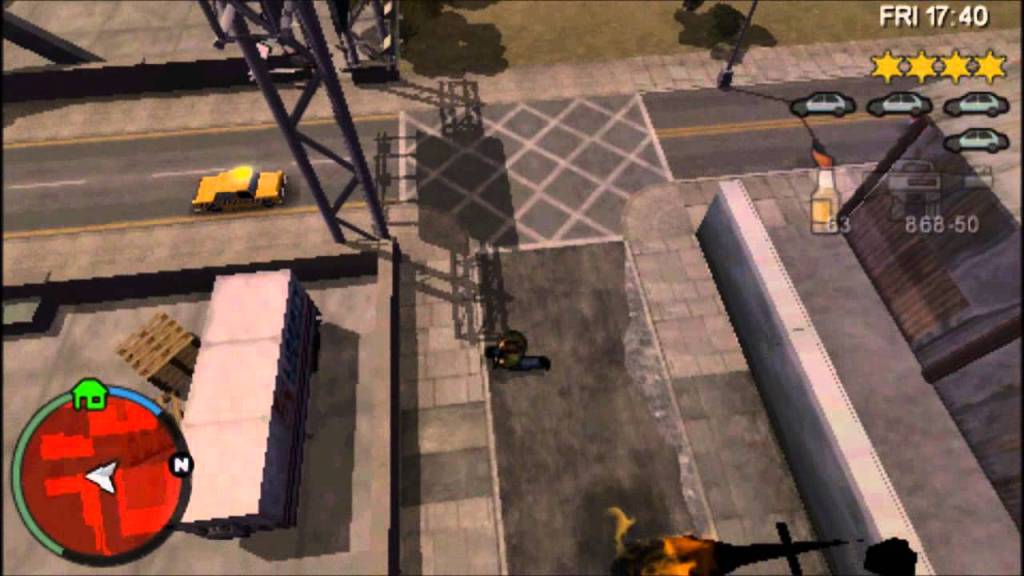 Grand Theft Auto: Chinatown Wars is quietly one of the best Grand Theft Auto games of all time – yet it was relegated to handheld and mobile systems, and stayed there for the duration of its life cycle. While you can play this game on consoles other than the PSP (it originally debuted for the Nintendo DS in 2009), it's the PSP version that's considered the most 'definitive' and remarkable, thanks to its graphical upgrade and extra missions. Regardless of how you play it, you absolutely should – whether you're a fan of classic Grand Theft Auto gameplay or not.
In this iteration, you play as a young Triad member looking to survive a hostile world by completing crimes, selling drugs, and making cold, hard cash. But with a more cartoonish style and colourful world, the impact of these themes is lessened, making it a more accessible and less high-stakes adventure than other Grand Theft Auto games. While the drug-based mini-games caused controversy on first release, they're relatively mild today – but that doesn't take away from what is an excellent open world crime simulator.
---
MediEvil: Resurrection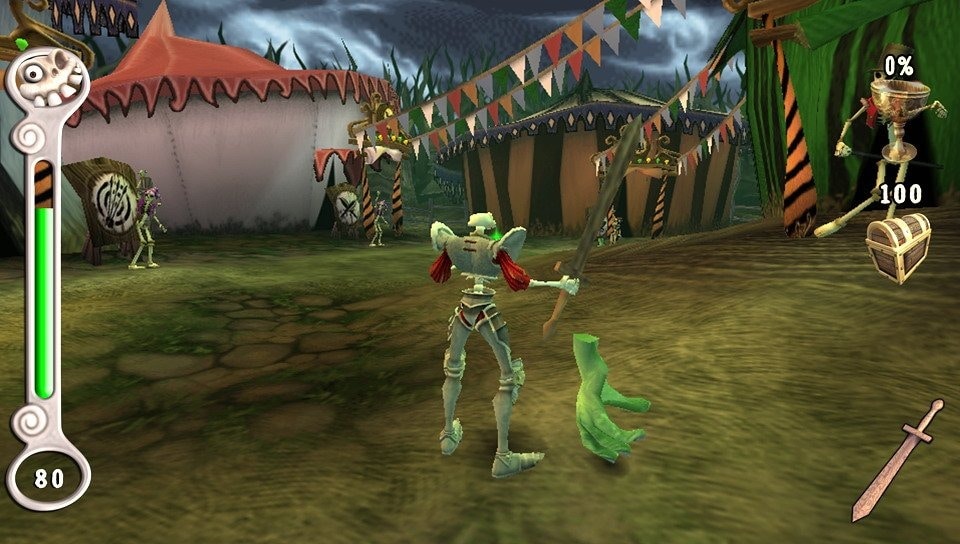 MediEvil for PlayStation One is an iconic 3D platformer – one that inspired many modern titles, including recent hit Pumpkin Jack. In 2019, this game was remastered for the PlayStation 4, with a shiny lick of paint and smoother controls. Weirdly enough, this was actually the second remaster of MediEvil, which was given a half-remaster/half-reboot on the PSP in 2005. MediEvil: Resurrection is a reimagining of the classic game with some different levels, and some remastered levels – making it strange spin-off of the classic title.
While some inclusions were bad – a very annoying genie was unnecessarily added to some cutscenes – overall, the game did a great job of updating MediEvil's gameplay and providing new content for fans of the original game. Unfortunately, with a new remaster overlapping Resurrection, the innovations here have largely been forgotten – but they deserve a second chance with a fresh new audience, one that may be more motivated by nostalgia. Forget the weird choices here, and Resurrection is a great game in need of fresh eyeballs. It's a perfect inclusion for all-new PlayStation Plus.
---
The all-new PlayStation Plus service is set to launch on 22 June 2022 in Australia.
To find out more about pricing and subscription models, head to our explainer here. When the platform launches, here are the PlayStation One and PlayStation 2 games we'd love to see included on the service.