When the all-new version of PlayStation Plus launches later in 2022, it will arrive with the option to download and play classic PlayStation One games on modern consoles. While this feature was previously available on past PlayStation consoles, it's been two generations since players were able to enjoy classic PlayStation offerings.
This means there's ample opportunity for Sony to dive deep with nostalgic new offerings. Many of the games set to be included in all-new PlayStation Plus will likely be titles we've seen before – but there are also necessary inclusions that have yet to make it to the prestigious PlayStation Store.
There are also a number of games that feel less essential, thanks to modern remasters and remakes – Crash Bandicoot, Spyro the Dragon and MediEvil, to name a few. With that in mind, these are all the classic PlayStation One games we'd love to see included in all-new PlayStation Plus when the service launches in 2022.
---
Ape Escape
Ape Escape is one of the all-time classics of the PlayStation One era, and was a showcase for the console's analog joysticks when it was first released. It features sleek monkey-catching mechanics, great tongue-in-cheek humour, and plenty of excellent unlockable gadgets. This title was actually released for the PlayStation 3 and Vita via the PlayStation Store – and was also ported to PSP – but its timeless gameplay deserves to persist in modern minds.
Sure, Ape Escape 2 is technically available on PlayStation 4 and 5 already, but the original game deserves just as much justice. With gorgeous 3D levels and exploration mechanics that remain supremely satisfying, this is one must-have title for all-new PlayStation Plus. While it's certainly looking dated as one of the very early PlayStation One titles, its action still holds up.
---
MediEvil 2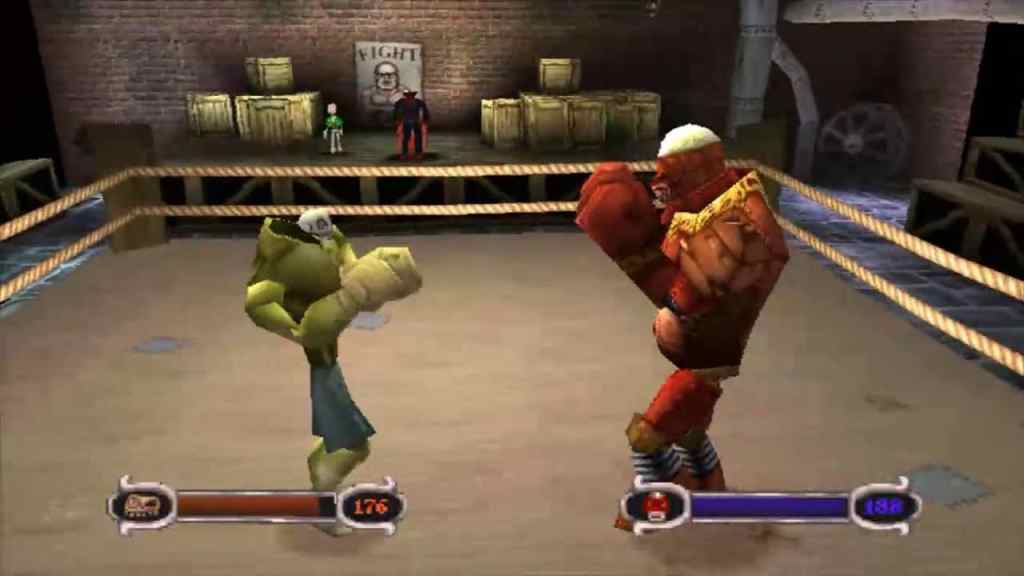 MediEvil 2 is an absolutely insane game, even more so than its predecessor. But despite its popularity, it has never been available on any platform other than the original PlayStation One. That needs to change with the launch of the all-new PlayStation Plus.
Beyond featuring more gothic adventures, MediEvil 2 is notable for having one of the wackiest plots of the PlayStation One era. In this sequel, you again play as cowardly undead knight Sir Daniel Fortesque – although this time, you're sent on a Victorian-era time travel adventure that involves boxing in a suit made of monstrous beings, fighting dinosaur skeletons, romancing a mummy woman, and saving her from Jack the Ripper. It's silly, it's superb, and it certainly deserves to make a grand return.
---
Dragon Valor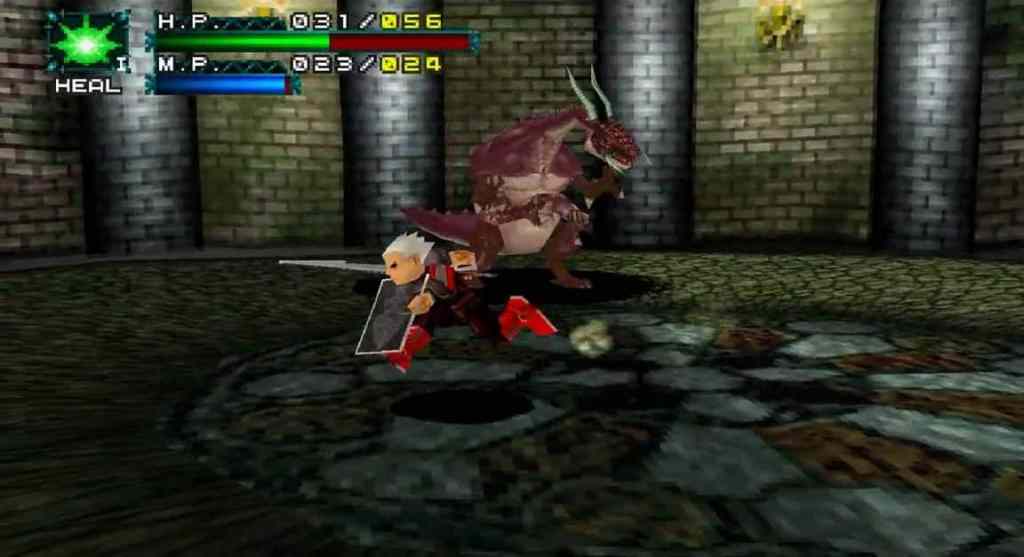 Dragon Valor might be the most underrated JRPG of its era. It's a decade-spanning action-adventure that features branching narrative paths, epic boss battles, a raft of dragons, and important choices to make. In modern times, it looks severely ugly, but that shouldn't take away from the game's vast story and intriguing heroes that were standout at the time.
This tale sets you on a quest through Jirat and its surrounds, which have been plagued by a rash of monsters. Starting as protagonist Clovis, you eventually find yourself caught in a web of destiny as Clovis discovers a magical sword and embraces his fate as a Dragon Valor warrior. When his story is over, he can guide players on one of multiple pathways, depending on where they choose to travel – with new characters locked or unlocked within these quests. Yes, it's dated – but its story is well worth revisiting.
---
Vagrant Story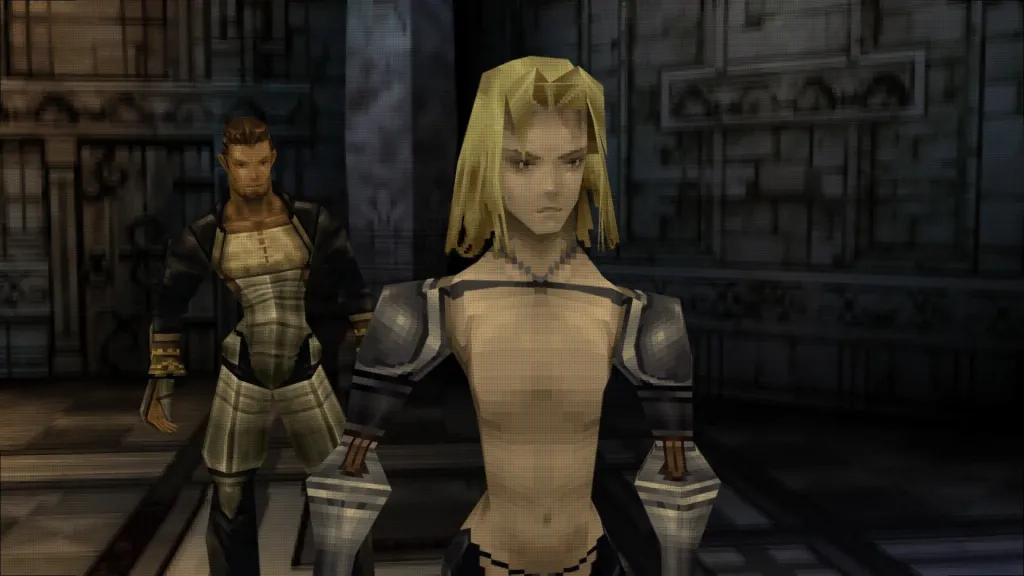 It's mind-boggling that Square Enix has done nothing with Vagrant Story since it launched in 2000, particularly given the critical praise it garnered during the PlayStation One era. Near-perfect reviews across the board praised its deep story, its layered character work, its unique combat system, its artwork – there was no part of this game that went unappreciated.
So why has it never been re-released? Fellow Square Enix titles like Chrono Cross and multiple Final Fantasy games have been given their due on modern consoles, but not Vagrant Story – one of the most impactful, gorgeous JPRGs of its era. The epic tale of Ashley and Callo deserves a fresh audience, and all-new PlayStation Plus is well-geared to help find it in the modern era.
---
R4: Ridge Racer Type 4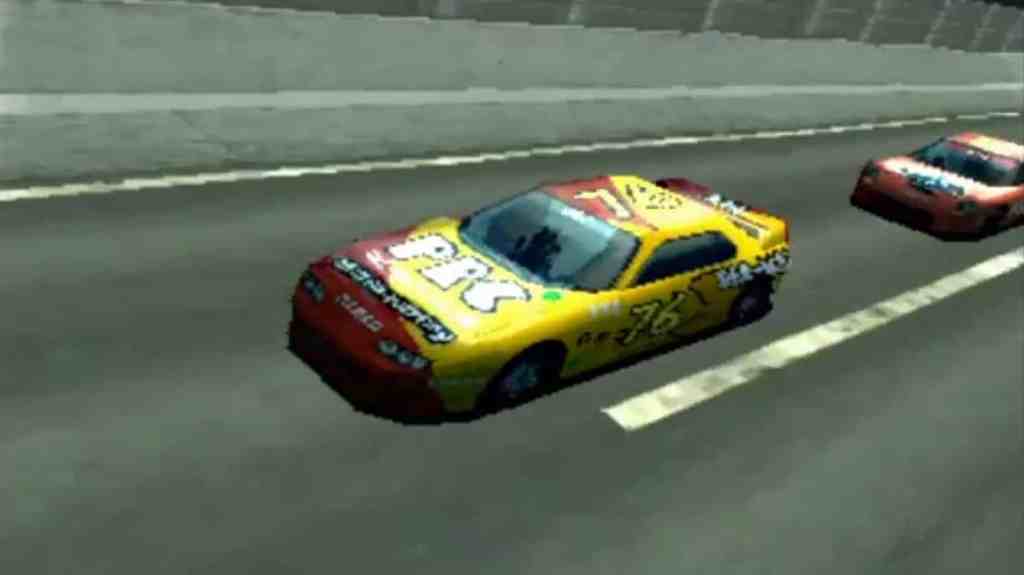 Arcade racing games aren't as popular as they once were – but the Ridge Racer series still has loud, passionate fans for good reason. As with other games on this list, R4: Ridge Racer Type 4 was eventually released via the PlayStation Network (and was also included on the PlayStation Classic), which speaks to the enduring popularity and excitement around the game.
You won't get a much better arcade racing experience outside of a physical cabinet, and Ridge Racer Type 4 remains a series favourite because of its unique story mode, where you can join one of four very different racing teams and build relationships with their managers. With sleek controls, power slides, and an absolutely killer soundtrack, this entry is the best of the bunch, making it a must-have for all-new PlayStation Plus.
---
Gex 3: Deep Cover Gecko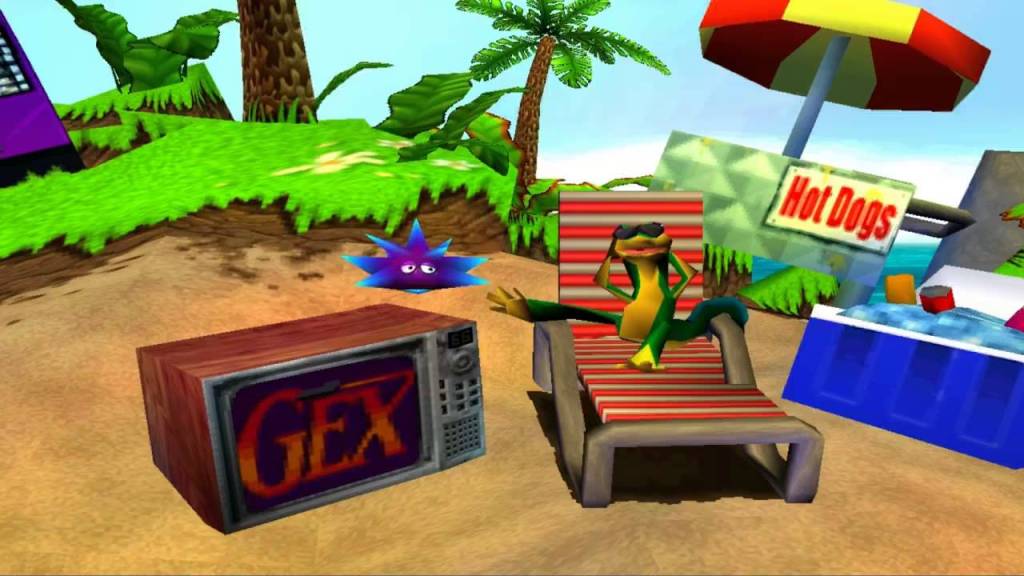 Gex 3: Deep Cover Gecko is a parody of every trope in pop culture – from its 'sexy sidekick' Agent Xtra (here played by Playboy model Marliece Andrada) to Gex's James Bond-like persona. The game sends up professional wrestling. It sends up media control, reality TV, and even Christmas. There's nothing that Gex 3 doesn't touch – and as a result, it's a fascinating slice of early 2000s culture.
Many of the references included in Gex are now so dated they no longer have any relevance. But that's what makes the game so fun – it's dated in a way that feels makes the entire experience feel like an uncovered relic. Beyond the dated references, the good news is Gex 3 is still a ton of fun to play, with sleek platforming making the entire experience a nostalgic joy. It's not perfect, but it's a great piece of early 2000s gaming.
---
Digimon World 3
Digimon World 3 is a dense RPG – and one of the all-time greatest Digimon games. With a neat pixel art style and complex turn-based battles, it's also a game that still looks and feels fresh. A consequence of the 'pixel art revival' is that classic games have been given a whole new lease on life – and Digimon World 3 is no exception. It does fall victim to some common and frustrating tropes – random encounters are still a massive pain, and some of the 3D art is janky – but it remains a game deserving of a modern port.
Heck, a remaster would really make the action sing – but we'll settle for the game being ported out of PlayStation One purgatory first. This tale, which sees young tamers trapped in a digital world with no means of escape, is an absolute gem, and helped to solidify the future of the Digimon video game franchise.
---
Croc: Legend of the Gobbos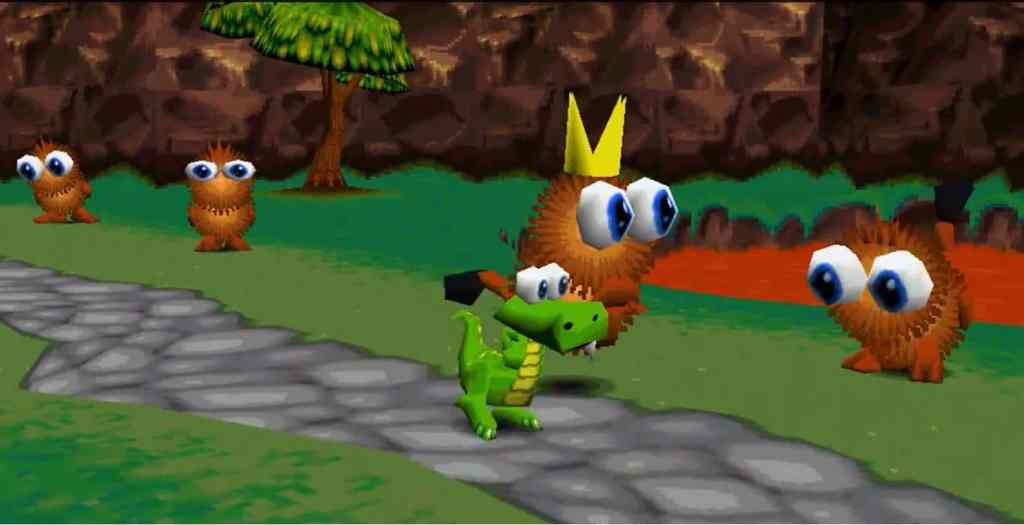 Croc: Legend of the Gobbos is a platformer that was sadly outshone by its rivals in the early 2000s – but despite being overtaken by titles like Crash Bandicoot, Super Mario and Spyro the Dragon, Croc still deserves a place in the video game hall of fame. The first title in the series is an underrated gem – an action-platformer with slick controls and an array of weird and wonderful worlds to visit.
While it does get extremely weird in parts – the Castle Level in particular has a number of creepy and uncanny enemies – every world is stylish, charming, and filled with secrets. Sure, there are a couple of issues with the game's camera at times, but we are talking about the early 2000s. Accept there's going to be a level of jank with Croc, and this game is a classic platforming blast.
---
Silent Hill
Silent Hill for PlayStation One is a game that almost single-handedly pioneered the horror video game genre. It led to countless sequels, spin-offs and remasters – and even cancelled titles too, like the controversial Silent Hills from Hideo Kojima and Guillermo del Toro. It has a phenomenal legacy, and should certainly be part of the all-new PlayStation Plus at launch.
The spooky, misty atmosphere of the game (a product of the technical limitations on what the PlayStation could render) only enhanced its creepiness, with its video game jank lending enhancing your helplessness during the game's many, many scares.
Even modern games now utilise a grimy, PlayStation One era aesthetic to bring out horror tropes, inspired by titles like Silent Hill. While you will need to keep your wits about you if you want to survive this horrible little adventure, the sheer fear in this game is also a little bit wonderful. To see where this long-running franchise began, having Silent Hill available on modern consoles is essential.
---
Metal Gear Solid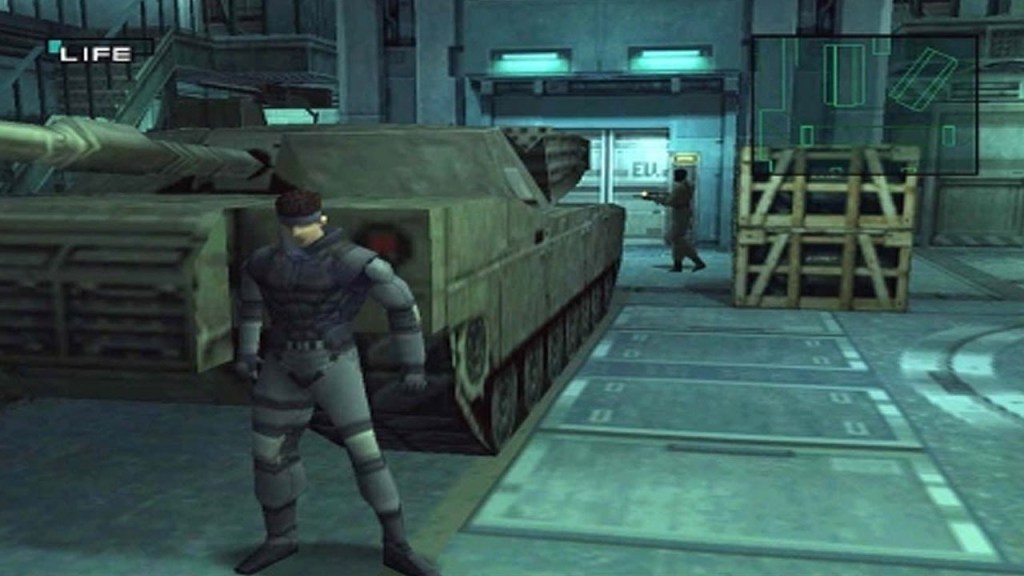 As with Silent Hill, the origins of the iconic Metal Gear Solid franchise lie in the PlayStation One era, with this game making a massive splash, and going on to be regarded as one of the most important games of all time. While technically spinning out of the Metal Gear series, this entry is where the series really struck out on its own in the move to 3D.
The cinematic cutscenes and voice acting in this title were also far ahead of its time – and while the series progressively got weirder with each new franchise entry, the bones of this game can be seen in every subsequent sequel. This game has technically been remade, in the form of Metal Gear Solid: The Twin Snakes for the Nintendo GameCube, but a port of the original game is a must-have. There's no replacing this excellent stealth adventure, even if you do slap some fresh textures over the top.
---
Driver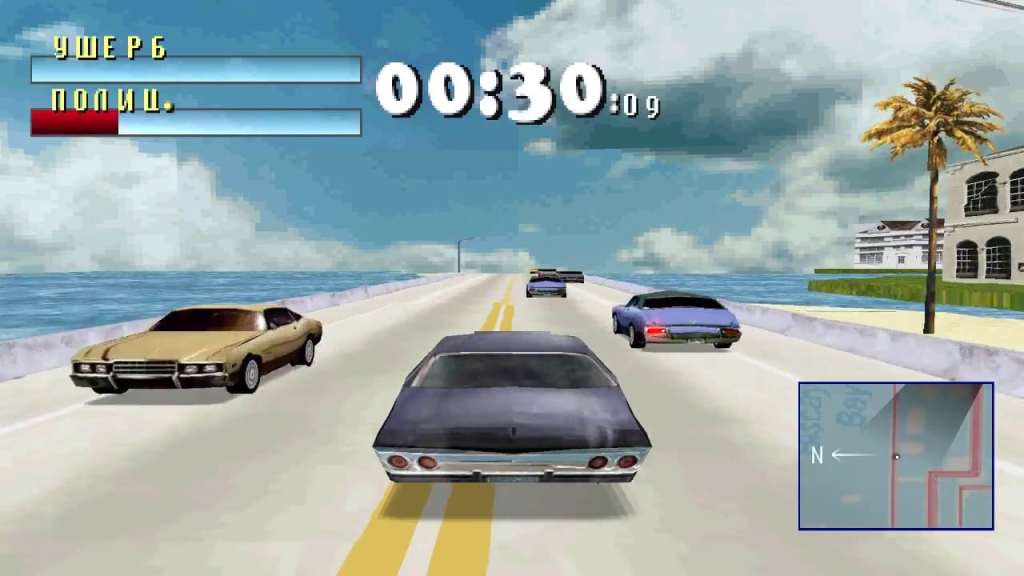 There's nothing like a good movie car chase, and the original Driver understood that better than most modern games. While this title features cars, it's not really a racing game – instead, it's an action-focused car driving simulator, with players taking the wheel as an undercover police officer who's working to unravel a street-based conspiracy theory.
That theory? That someone is trying to assassinate the President of the United States.
Across four cities, players will hunt for clues, meet other racers, and use their skills as a nifty car driver to prove their street cred along the way. There is actually a remastered version of Driver available for iOS devices – but given it came out in 2009, it's actually fairly difficult to track down. In lieu of this shinier interpretation, it's an excellent idea to revisit the original. This game remains an under-appreciated gem.
---
While it's currently unclear whether the new version of PlayStation Plus will include only PlayStation One games that are already available on the PlayStation Store or whether a few new hits will sneak in, it's always good to dream big. We'll likely hear more about plans as PlayStation ramps up the launch effort for the upcoming service.