After the hiatus of physical events of the last few years, the world seems to have returned to normal, with some changes to the previous status quo. Most of the trade and consumer shows are either running again, or will make their return this year. But the last few years have caused many to pause for thought, and question the value of jetting around the world to attend physical events. So much has been achieved virtually, we are scrutinising, more than before, the benefits and the costs of attending and exhibiting.
Pre-pandemic, Gamescom in Germany was a significant event. The largest and most important business show for video games in Europe – if not the world. Its relevance has stood up post-pandemic too, with 2022 having particular importance for Australia's games industry.
The Australian stand at Gamescom helped to generate millions of dollars' worth of deals for local developers and studios.
Read: IGEA confirms 36 Australian developers exhibiting at Gamescom 2022
Thirty-six developers formed the largest Australian contingent of developers ever heading to the event. They joined the peak industry body for video games in Australia, the Interactive Games and Entertainment Association (IGEA), in showcasing Australian video games on the international stage, with Australia as the official Partner Country. The exercise had strong financial support from numerous State screen and investment agencies, enabling many Australian publishers to take part. Originally space allowed for twenty developers, however, due to a high number of applications, this was soon extended so that more than double the original number of developers could take advantage of the opportunity.
So, why was a presence at Gamescom so valued by Australian games developers, in a climate where physical events were scrutinised? The global nature of our industry means face-to-face meetings at these events is needed to properly demonstrate games – particularly in their early stages, and to expand networks that lead to multiple outcomes.
Australian Gamescom attendees were surveyed after the 2022 event as to the outcomes they experienced from attending in person. 81% identified the expansion of networks and contacts as a major benefit. 71% said they were able to start material business conversations. Perhaps most importantly, participants reported millions of dollars in deals were achieved, including publishing. Attendees also cited increased publicity and an increase in sales as a direct result of their presence at Gamescom.
Morgan Jaffitt, Writer and Director at Spitfire Interactive shared with IGEA how Gamescom was incredibly productive for the studio. 'Not only were we able to meet a wide range of publishers in one place, but it also led directly to us signing an international distribution deal for our current project. The additional peace of mind provided by having on-the-ground support and being surrounded by peers made everything possible.'
Read: Former Hand of Fate devs return with superhero strategy game, Capes
Gaining insights into the global industry and their perceptions of the Australian industry was also an important exercise, particularly for the State agencies that attended. They also saw how advantageous attendance was for the developers in their jurisdiction to attend.
Screen Queensland, with the support of Trade and Investment Queensland, funded nine games studios to attend Gamescom — Binary Weavers, Layer Licensing, Next Gen Dreams 3D, Public Void, Spitfire Interactive, Tensor Works, Toast VR, 2Bit Studios, and 5 Lives Studios.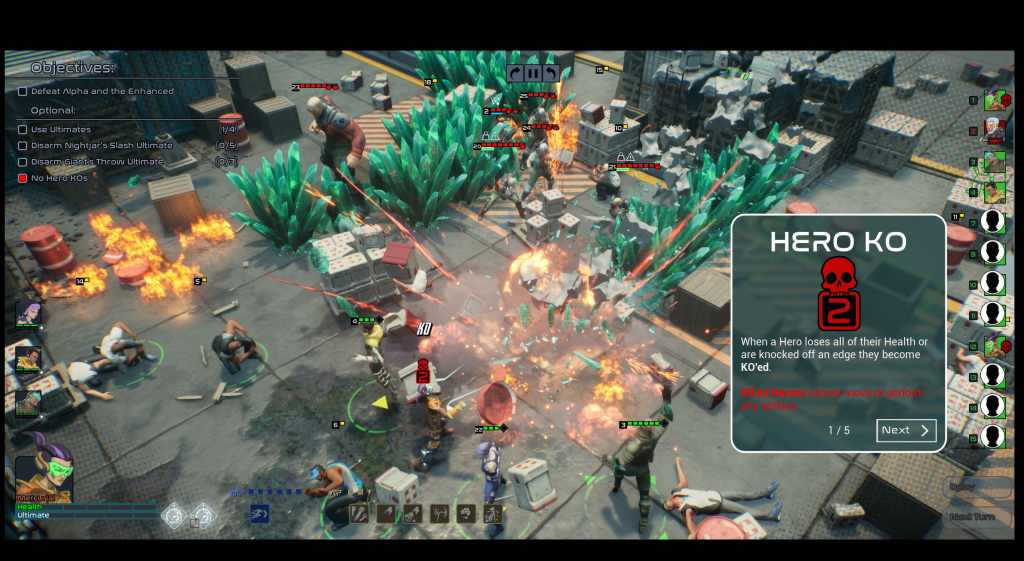 Courtney Gibson, CEO for Screen Queensland told IGEA that the conversations and opportunities that attendance from those studios sparked with international companies were significant. Screen Queensland is looking forward to seeing some of the outcomes of these discussions announced early this year.
'Gamescom was also crucial in raising awareness among international developers that Queensland proudly provides Australia's most competitive Digital Games Incentive. The incentive was behind Tantalus Media's decision to base their latest AAA studio, Tantalus North, in Queensland. With Gameloft Brisbane releasing the Screen Queensland-supported My Little Pony: Mane Merge on Apple Arcade recently, and so much momentum right now in our state games sector, there's never been a better time to establish a studio in Queensland,' Courtney Gibson shared with IGEA.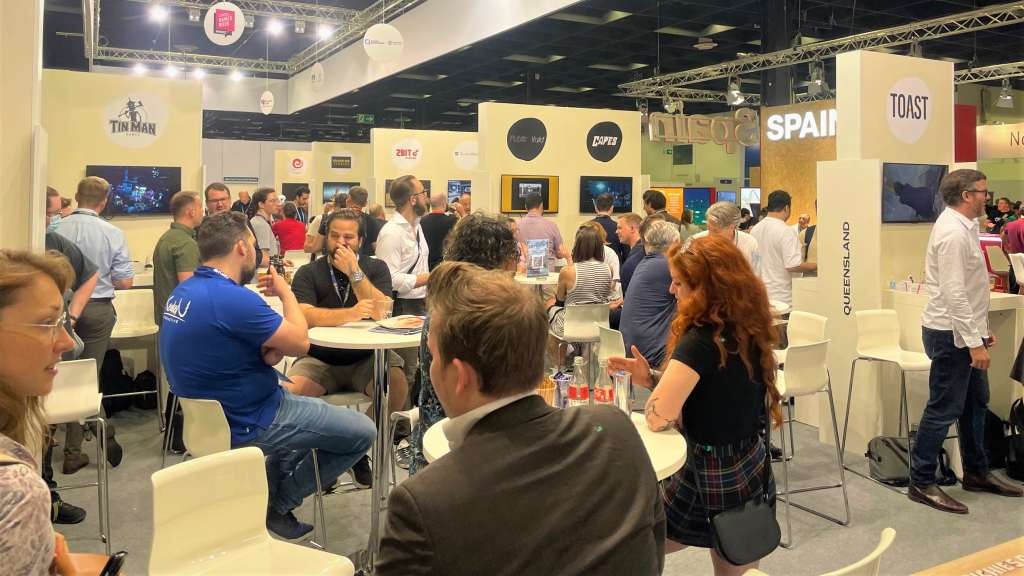 The Tasmanian Liberal Government supported the attendance of Hobart-based Secret Lab and Launceston-based Smash Attack Studio at Gamescom. Jeremy Rockliff, Premier, and Madeleine Ogilvie, Minister for Science and Technology said the in-person presence of the teams would give those studios the opportunity to find new markets, and create new global buyer connections, while demonstrating their innovative game development talents.
After such a hiatus of international events, Gamescom attendance was definitely worthwhile. IGEA will be involved in bringing together another Australian contingent this year.
So, as studios consider their event plans for 2023, they should reflect on what we have learned during the absence of events – including how they can take advantage of face-to-face contact. Studios need to make sure they're going to tick the boxes that are specific to attending an event in person, to get the most out of it.
We look forward to heading back to Germany in 2023 and showing what Australia's games industry has to offer the rest of the world. In turn, we hope that international guests and connections also make the journey to Australia for GCAP and Melbourne International Games Week.
Get your games and your business face ready.
---
Ron Curry is the CEO of the Interactive Games and Entertainment Association.