Animal Crossing: Happy Home Paradise, the first and only piece of downloadable content (DLC) for Animal Crossing: New Horizons is set to go live on November 5 in Australia. Whether you've been playing the game constantly for the last two years or you're just looking for a reason to dive back in, Happy Home Paradise is the biggest enticement yet to return to island living.
Here's what you should know about the DLC, and when it'll likely be available on your Switch.
When does Animal Crossing: Happy Home Paradise go live in Australia?
While no specific release time has been announced, it'll likely drop on the Nintendo eShop at the same time as typical Animal Crossing updates. These usually land between 11 a.m. and 2 p.m. AEDT in Australia, based on precedent.
We can't say for sure if the DLC will arrive in the same timeframe, but early afternoon on Friday is a likely bet.
The Animal Crossing: New Horizons 2.0 update is now available for all players, just in time for Happy Home Paradise's release.
Is Animal Crossing: Happy Home Paradise a separate purchase?
Animal Crossing: Happy Home Paradise is available as a separate purchase. Alternatively, you can sign up to a yearly Nintendo Switch Online + Expansion Pack membership to play it.
If you purchase it outright in Australia, it'll set you back AU $37.50, and you'll own it forever.
If you decide to play it through Nintendo Switch Online, you'll pay $59.95 for a year's membership and will only be able to play the game while your membership is active.
No matter which method of playing you choose, you will need to own a copy of Animal Crossing: New Horizons.
What's included in the Animal Crossing: Happy Home Paradise DLC?
Happy Home Paradise is the meatiest content update for Animal Crossing yet, and it arrives alongside a number of brand new features included in the Animal Crossing 2.0 update.
While New Horizons has so far been focussed on personal home customisation, Happy Home Paradise will let you create and design new houses and locales for your villagers for the first time. If you've played Happy Home Designer for Nintendo 3DS, it's the same basic principle here.
Once you take on a new 'design job', you'll be assigned a villager. They'll tell you what they do and don't like, and you'll get to pick out the perfect island home for them. Choose from a number of locations, seasons and settings, then set about establishing and decorating a home for them based on their criteria.
Each house you complete will unlock more items and challenges, until you become the grandest designer of them all. You'll even be able to build a hospital, restaurant and school for your new archipelago, helping it to become a thriving business hub.
Once you're happy with your creations, you can share them with the world — and even take a trip to visit the creations of others.
While customisation has always been integral to New Horizons, this new job available to all players will let you spread your creative juices far and wide, from little island homes to houses among the cherry blossoms. As you play through challenges, you'll also eventually unlock the ability to customise your villagers' houses on your home island.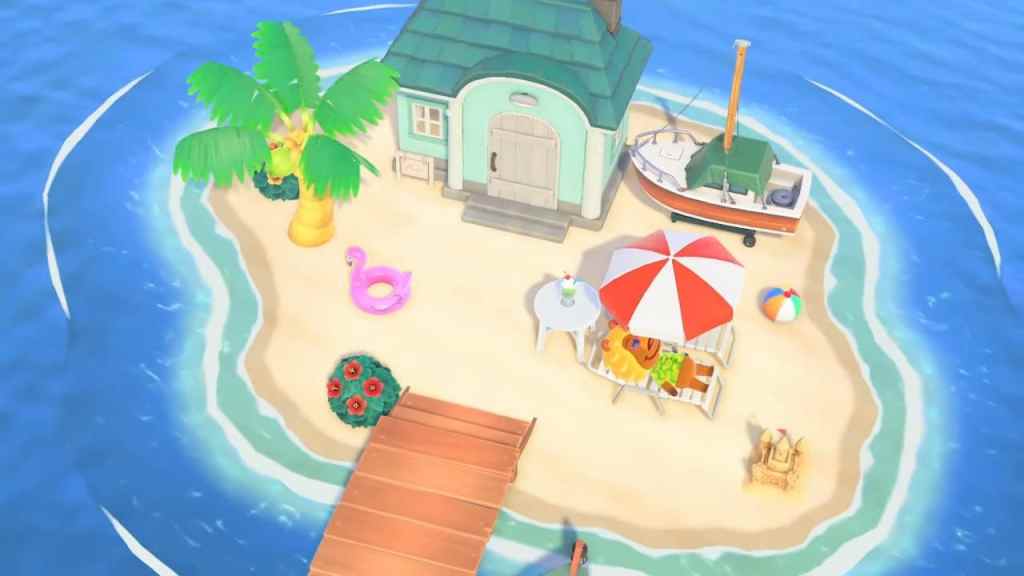 There are new design tools on the way to make the whole job easier, and you'll be able to build partition walls, counters and pillars to your heart's content. The best part is your villagers will watch on from the sidelines as you build, cheering with every item placement.
It's cute, it's wholesome, and it's exactly the type of wholesome zen game we all need right now — especially if you've just finished Aussie game Unpacking and you're looking to keep the mood going.
It looks like Happy Home Paradise will have plenty of goals to unlock, and with nearly 400 villagers to befriend in the game, it's likely this DLC will keep you going for a long, long time.
If you like your Animal Crossing with a side of The Sims, Happy Home Paradise will be the DLC for you. While it does appear it'll be the only DLC in the game's life cycle, every new feature and quirk makes it seem like a very worthy one.
Animal Crossing: Happy Home Paradise will give you more options than ever to make your island sing, and even give you the chance to build your dream Animal Crossing home from a fresh slate.
It's just one of the many intriguing new features hitting Animal Crossing: New Horizons on November 5, and another great reason to get stuck back in.