In 2023, free-to-play gaming is cutthroat. A handful of popular behemoths dominate the spare time and disposable incomes of most players, and numerous contenders have come and gone in an attempt to carve out a niche. Even developer and publisher giant Ubisoft has tried and failed with new concepts before. Nevertheless, the company is making its latest concerted push with XDefiant, an arcade-style shooter that blends different Ubisoft franchises for a fast-paced, class-based FPS.
The company has already found ongoing success with its considered, competitive tactical shooter Rainbow Six Siege, which it revitalised after a shaky launch in 2015. Now, it looks like it's attempting to capitalise on its expertise and learnings for a more approachable shooter, aimed at a broader audience.
Based on initial impressions, it seems to be aiming for a Call of Duty style of game, with a more vibrant art direction, and some character class modifiers to shake things up beyond raw gunplay. XDefiant enters the free-to-play shooter space in 2023 alongside promising-looking titles like The Finals and Hyenas.
What is XDefiant?
XDefiant is a free-to-play online multiplayer first-person shooter. It pits two teams of six players against each other in what Ubisoft describes as a 'fast-paced arcade shooter' and a 'love-letter to fans of classic arena shooters' – we assume titles like Quake and Unreal Tournament are the touchstones here.
The company has described creating distinct styles of shooting gameplay that revolve around weapon types, weapon attachments, character classes, and the various combinations and possibilities that can arise from that.
The X-Factor for XDefiant comes from the idea that each class is born out of a different Ubisoft franchise. When first announced, these factions were limited to those from Tom Clancy's games, like The Division, Splinter Cell, and Ghost Recon. Now, however, the scope has been widened to games like Watch Dogs and Far Cry, with a promise of regular additions. New seasonal content will land every three months.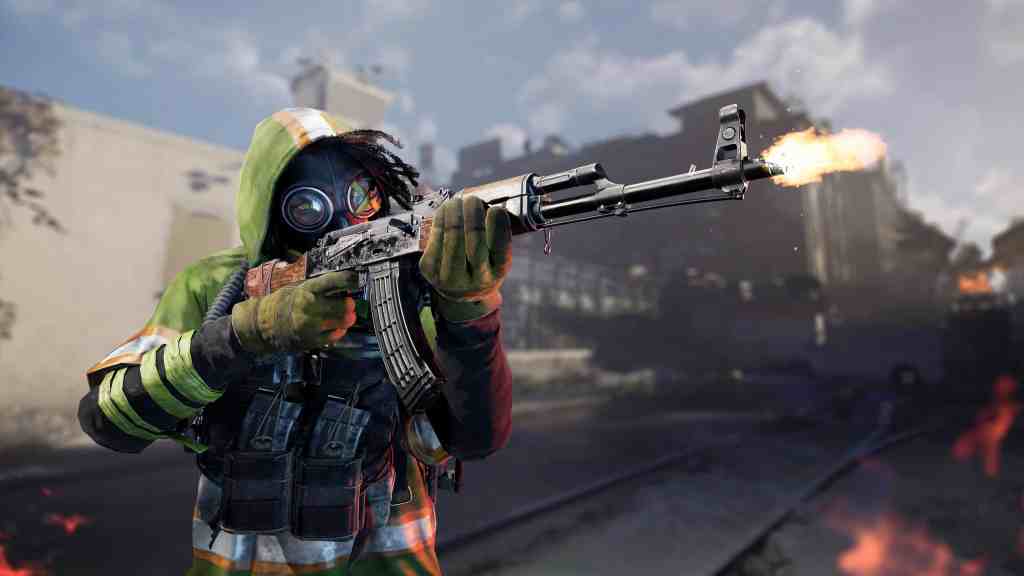 Despite being a more arcade-style game, XDefiant will feature both casual and ranked online multiplayer modes. It will also be crossplay, meaning different players using different platforms can match with one another.
XDefiant: Confirmed Factions
So far, Ubisoft has confirmed five different factions for the game, each hailing from a different Ubisoft franchise, and arriving in XDefiant with its own unique style of play. So far, they include:
Cleaners (Tom Clancy's The Division) – This enemy faction from The Division pack hazmat suits and flamethrowers, with their specialty being area-of-effect attacks and area denial. Their abilities are all focused around fire, obviously.
DedSec (Watch Dogs) – The grassroots hacker group from the Watch Dogs series bring their surprisingly adept gun handling to XDefiant, along with their hacking prowess. They'll be able to cancel the special abilities of other players, and operate a spider drone to take down enemies remotely.
Echelon (Tom Clancy's Splinter Cell) – The stealthy special operatives of Splinter Cell naturally excel in acting as lone wolves, with techniques to assist with flanking, stealth, and surprise attacks.
Libertad (Far Cry) – The revolution group from Far Cry 6 enters XDefiant with a focus on supporting allies, with healing abilities designed to keep your team in the fight for longer.
Phantoms (Tom Clancy's Ghost Recon) – The high-tech squad from Ghost Recon are tanks, who are more effective when they're fighting in a group.
Ubisoft has promised additional factions will be added to the game with each new Season. In the game's initial reveal trailer, which only featured factions from Tom Clancy games, the Wolves (Ghost Recon) and the Outcasts (The Division) were both shown.
Here's hoping for some Rabbids or Rayman representation – because what is a metaverse mashup if you can't have some ridiculous fun with it?
What will XDefiant have at launch?
Ubisoft has said that XDefiant will launch with an impressive 14 maps, each of which is home to a different game mode.
These modes will include Occupy (an area control mode), Escort (exactly what it sounds like), and Hot Shot (seemingly XDefiant's version of Call of Duty's Kill Confirm, where you need to pick up a bounty to make it count).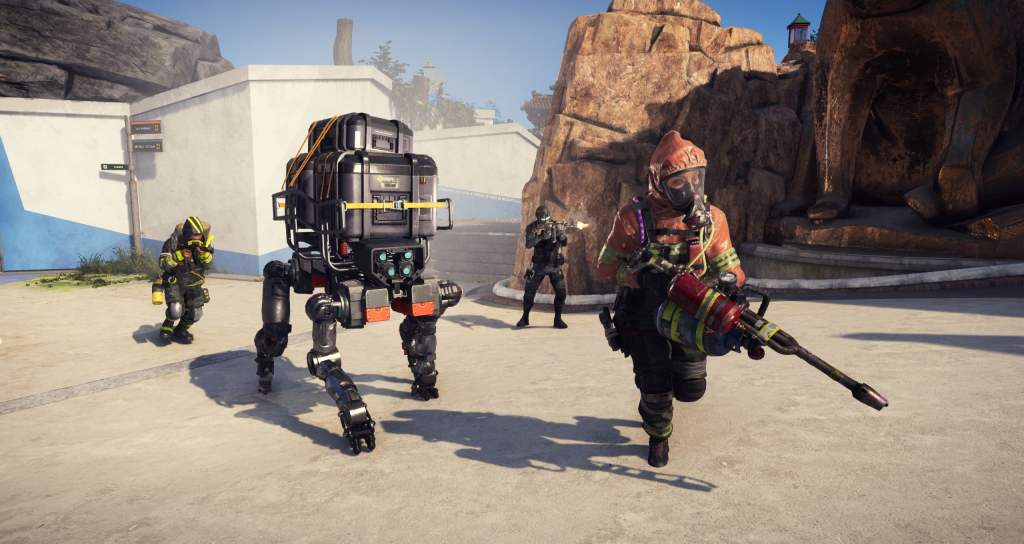 Four factions will be available from the outset at launch – Libertad, Phantoms, Echelon, and Cleaners – with a fifth, DedSec, available for unlocking.
24 weapons in total will be available, with 44 possible attachments for those weapons. Ranked matchmaking will also be available.
Seasons will last for three months, which each introducing new factions, maps, characters, weapons, cosmetics, events, and battle pass rewards.
---
XDefiant will enter a Closed Beta phase on 13 April 2023, which will operate on PC, PlayStation 5, and Xbox Series X/S. Those interested can register on the XDefiant website.