Xbox is celebrating two decades of gaming this year, and what a run the company's had so far. To celebrate the milestone and reconnect with its audience, Xbox has announced the official Xbox Anniversary Celebration, an online event looking back at 20 years of its gaming history.
It's set to take place on November 16 at 5 a.m. AEDT in Australia — but, as always, you'll be able to catch up on any news on social media (and on GamesHub) following the event.
According to the official Xbox announcement, there won't be any new games revealed, but we could still get fresh looks at upcoming games like Halo Infinite, Forza Horizon 5 and Age of Empires IV.
Mostly, it appears the celebration will champion Xbox's classic and modern history following a solid three months which included the releases of Psychonauts 2, Microsoft Flight Simulator for consoles, and even a funky Xbox Mini Fridge (which is unfortunately not available for purchase in Australia yet).
It's fairly safe to assume this was the event the Xbox Game Studios Twitter account was referring to earlier this week. Many fans assumed it would be a Fable-themed event given the inclusion of the chicken emoji and references to Fable Anniversary in the announcement, but it appears it'll instead be a celebration of Xbox history and the path forward.
How to watch the Xbox Anniversary Celebration in Australia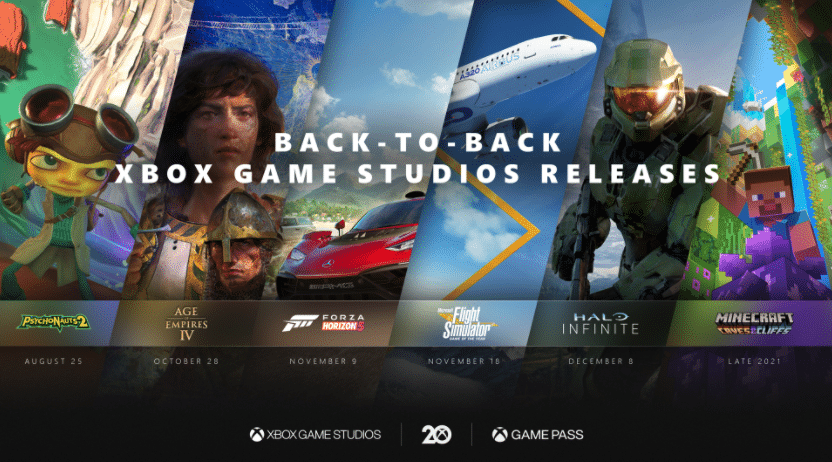 As mentioned, the Xbox Anniversary Celebration takes place very early in the day for Australians and given it won't feature any new game announcements, you may prefer to get a good night's rest and catch up with any updates later.
Here are the Australian times for the event, should you want to tune in:
Perth — 2:00 a.m. AWST
Darwin — 3:30 a.m. ACST
Brisbane — 4:00 a.m. AEST
Adelaide — 4:30 a.m. ACDT
Sydney, Melbourne, Hobart — 5:00 a.m. AEDT
The Xbox Anniversary Celebration will be live on the official Xbox Twitch, YouTube, Facebook and Twitter channels on November 16, so there are plenty of ways to tune in. Regardless of any news, it should be a fun way to dive in with all things Xbox and maybe even learn something new.