Studio Drydock's Wylde Flowers has won the Inclusivity Award at the 2022 Apple Design Awards, which celebrate excellence across the Apple App Store and beyond. The Inclusivity Award recognises the game's dedication to 'supporting people from a diversity of backgrounds, abilities, and languages,' with a particular focus on the power of its LGBTQ+ representation.
'Powered by a refreshingly diverse storyline and cast of LGBTQIA+ representative characters, Wylde Flowers is all about identity, accepting others, and supporting your community,' the award listing reads.
'As the game begins, your character – fresh off a breakup in the city – relocates to your grandma's farm to reset, recalibrate, and maybe meet some new people. But as the narrative evolves to represent all ages, cultures, and sexualities, the game ultimately tells a much larger story.'
Fellow Inclusivity winner Procreate was recognised for its accessibility features, which now include tremor and motion filtering, and an assistive touch menu.
Read: How Wylde Flowers incorporates escape and empowerment
Wylde Flowers has also been recognised as a Finalist in the Social Impact category, which celebrates games that improve lives in meaningful ways.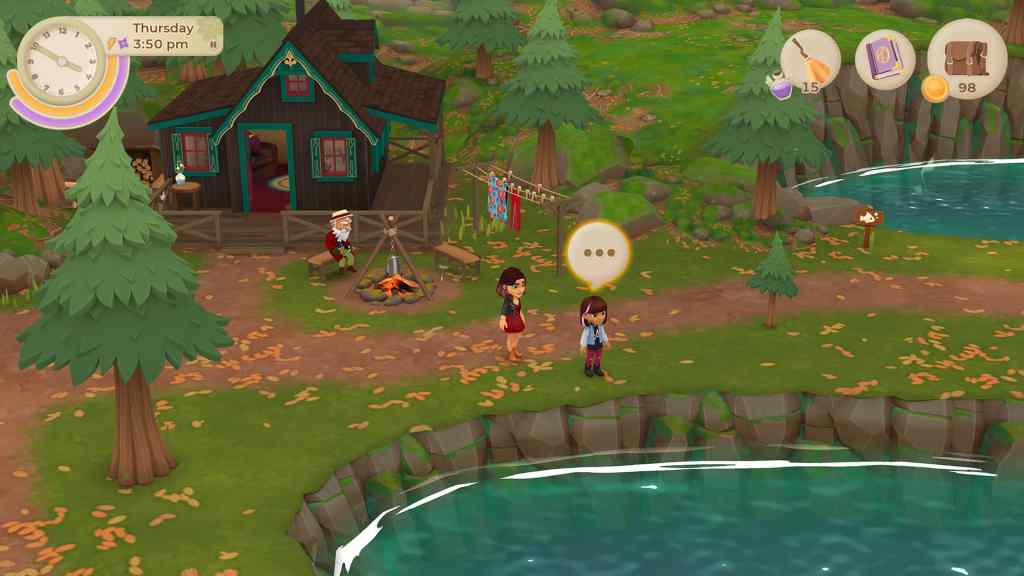 Here's the full list of Apple Design Award winners for 2022:
Apple Design Awards 2022: Inclusivity Winners
Procreate (Savage Interactive)
Wylde Flowers (Studio Drydock)
Finalists
Letter Rooms (Klemens Strasser)
Navi (Good Snooze)
Noted. (Digital Workroom)
tint. (Lykkegaard Europe)
Apple Design Awards 2022: Delight and Fun Winners
(Not Boring) Habits (Andy Works LLC)
Overboard! (inkle)
Finalists
Chineasy (Chineasy)
Moncage (Optillusion)
Please, Touch The Artwork (Studio Waterzooi)
Water Llama (Vitalii Mogylevets)
Apple Design Awards 2022: Interaction Winners
A Musical Story (Glee-Cheese Studio)
Slopes (Breakpoint Studio LLC)
Finalists
Gibbon: Beyond the Trees (Broken Rules)
Transit (Transit, Inc.)
Vectornator: Vector Design (Linearity GmbH)
What Remains of Edith Finch (Giant Sparrow)
Apple Design Awards 2022: Social Impact Winners
Finalists
Active Arcade (Nex)
Empathy (The Empathy Project)
Headspace (Headspace Health)
Wylde Flowers (Studio Drydock)
Apple Design Awards 2022: Visuals and Graphics Winners
Halide Mark II (Lux Optics)
Lego Star Wars: Castaways (Gameloft)
Finalists
Alien: Isolation (Feral Interactive)
Behind the Frame (Silver Lining Studio under Akatsuki Taiwan)
MD Clock (Hangzhou Midi Technology Co., Ltd.)
(Not Boring) Habits (Andy Works LLC)
Apple Design Awards 2022: Innovation Winners
Marvel Future Revolution (Netmarble Corp.)
Odio (Volst)
Finalists
Active Arcade (Nex)
Focus Noodles (ideaTiny Co., Ltd.)
Procreate (Savage Interactive)
Townscaper (Oksar Stålberg)