The world is stressful right now. In fact, it's always been this way – but between recent global events, the ongoing coronavirus pandemic, and cost of living pressures, it feels more stressful than ever. That's where cosy games come in. In a world that often moves too fast to indulge in comfort, cosy games have the ability to transform and reshape our lives, to help us relax for just a moment, and learn how to deal better with our lives. This concept was the driving inspiration behind Studio Drydock game Wylde Flowers, a new Aussie-made adventure where players enter a rural island community and forge friendships with a cast of diverse characters.
For Melbourne-based studio founder and Wylde Flowers creative director Amanda Schofield, the recent launch of the game on iOS via Apple Arcade came at the perfect time.
'I think that cosy games have become more prominent at a time when collectively, we're all dealing with the most stressful time of our generation,' Schofield told GamesHub via email. 'It is well-documented that people with stressful jobs are more likely to prefer gentle games and vice-versa, so I feel like we're all leading pretty stressful lives right now and a bit of comfort is really helping.'
Wylde Flowers takes direct inspiration from cosy games like Harvest Moon and Story of Seasons, but Schofield also referenced Ooblets and The Sims when discussing touch points the development team referenced when creating the game.
Many of the team are ex-EA Firemonkeys developers (The Sims FreePlay), and have extensive experience working with player feedback, customer support, and content development – all experiences which shaped their understanding of what cosy games are, and what they can do.
The bones of these influences can be seen in Wylde Flowers' cosy gameplay, which largely focusses on gardening, exploration, making friends, and delving into witchcraft. That said, there are some key points of difference.
Wylde Flowers explores prejudice through magic
In Wylde Flowers, you play a set character – Tara, a young witch who moves to a rural island to help out on her family farm. Her day-to-day evolves with time, but begins with a garden patch to sow, and friends to meet along the way. Eventually, she learns to craft, fish and pet her way through the world – with the added foible that her magical spells are not accepted by her usually loving community.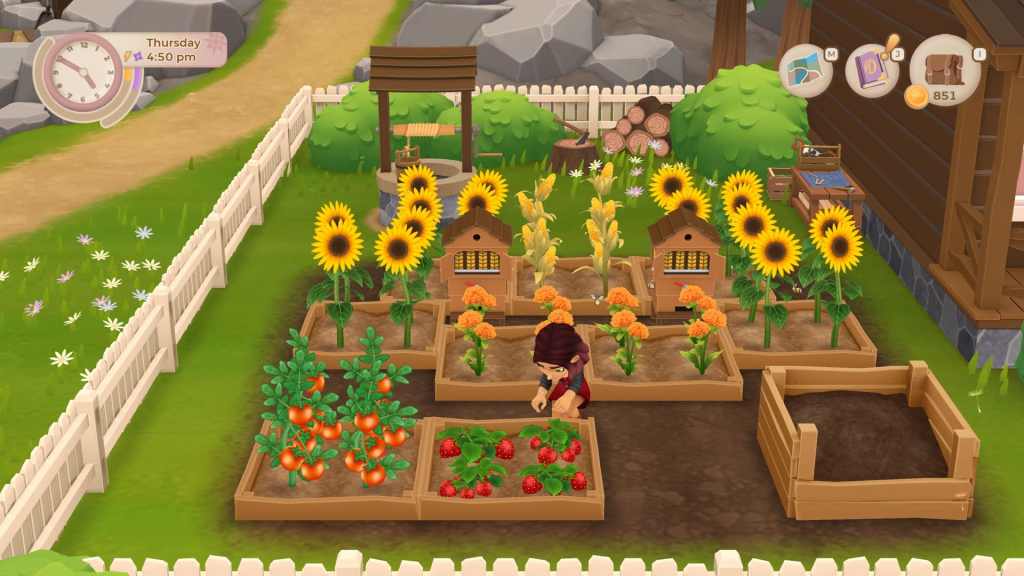 Witchcraft is where much of the game's conflict lies. While the town of Fairhaven is described as accepting, Tara struggles with her identity as a witch, and only uses her powers at night, where she can be hidden by darkness.
'When we set out to make Wylde Flowers, one of the things we decided early on was that we wanted it to centre on a theme of prejudice but also to have plenty of light-heartedness that would keep it cosy,' Schofield said. 'Witchcraft provided both and I also loved the association with female empowerment.'
By having Tara struggle with this aspect of her identity, the team was able to craft a story that focussed on deeper issues of human connection, without being confrontational or invoking trauma.
Read: The biggest Australian-made games coming in 2022-23
'We knew we wanted the cast to be super diverse from the start. This is part of the core mission of the studio – that we develop games for underrepresented peeps. It became more important as we began discussing our core theme of prejudice and how we wanted to present that,' Schofield said.
'In the past, a lot of stories about prejudice have centred on shedding light on trauma, especially as it applies to traditionally underrepresented people. So we really wanted to flip that – Fairhaven is a place where everybody is accepted for those aspects of themselves but witches are not. It's all part of making sure EVERYBODY who plays Wylde Flowers is cosy.'
Funding was a challenge for Studio Drydock
The vision guiding the game was one of acceptance and good vibes – a pitch that ultimately attracted the attention of Apple, who chose to publish the game through Apple Arcade. According to Schofield, Apple was the publisher that 'really wanted to make a quality game above all else.'
The team's experiences working on The Sims FreePlay was core to gaining an audience with Apple, but it was the sentiment at the heart of the game, and its message of love, that led to Wylde Flowers debuting on the Arcade subscription service. Over the last few years, Apple has reportedly provided much of the game's budget, but also provided creative feedback throughout development that has helped the team evolve.
It also helped Studio Drydock to produce a quality game – something Schofield doubts they could have done without help.
Studio Drydock initially submitted a proposal to Film Victoria for direct funding, but were unable to secure investment due to the wide scale and ambition of the game.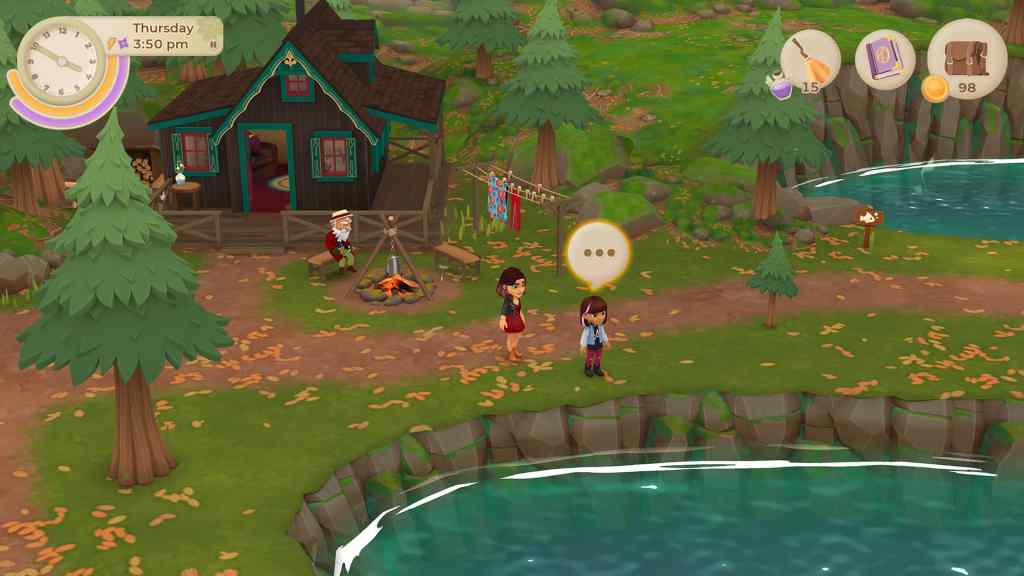 'There is a pretty scary time during any first-time game developer's work where they need to establish a "prototype" but these days, it's more like a vertical slice. That means, the bigger the game you're building, the more money you need to be able to self-fund before a publisher can really see what you're talking about enough to commit to investing,' Schofield explained.
Despite not being able to secure government funding for the game, Schofield was still enthusiastic about the Australian government's mounting support for the sector.
'I think that Australia has played an important role in games for decades, but with the more recent critical acclaim and financial success we have a chance to grow this industry through cautious growth and the recent support offered by various governmental bodies, we can establish a more long-term, thriving hotbed where people can enter the industry, grow and move into new roles,' she said.
Success breeds more success
While Schofield described challenges like talent moving overseas or into other industries as a major barrier for all Australian developers, she also believes this is changing as the prestige and prominence of the local Australian games industry grows.
Opportunities that were previously unobtainable are now thriving, with Studio Drydock being one of many local studios making an impact on the global scene.
The success of the studio has also led to its ability to expand. Studio Drydock currently operates as a 'fully remote studio' with team members across the world, in New Zealand and in the United States. While the majority of the Wylde Flowers team is located in Australia, the team has a flexible communications structure that allows everyone to participate asynchronously.
Discussions can take place in Slack or in 'living documents', according to Schofield, and there is typically a 24-hour timeline for decisions to be made, in an effort to overcome time zone barriers. This also allows for better brainstorming as contributors are able to think through their answers, or take more time to respond if they need.
'It's certainly not for everyone, but I definitely think it works for us,' Schofield said.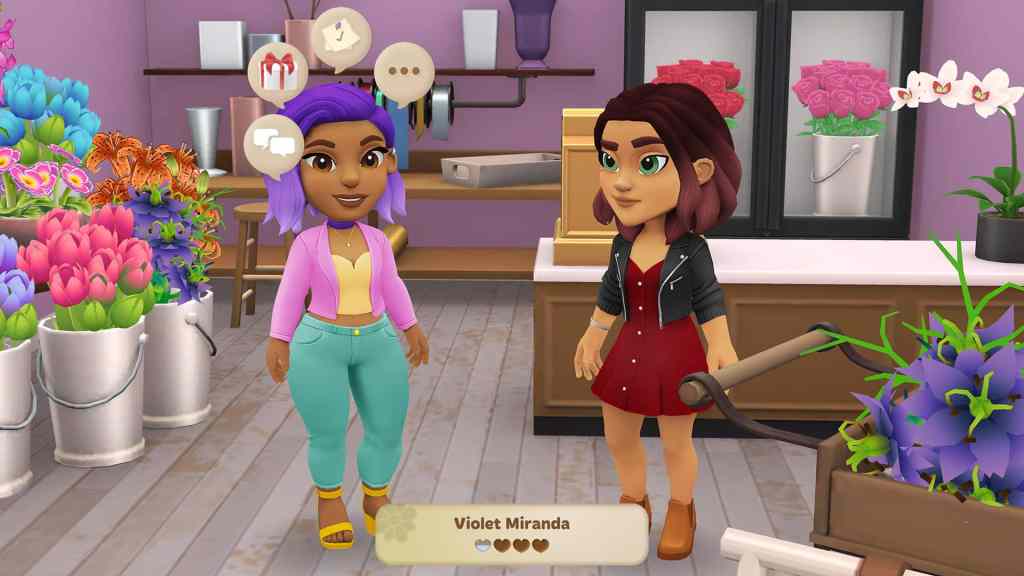 Importantly, this flexible structure allows for opportunity growth beyond the scope of typical Australian-based office work.
If there's one thing we all learned during the onset of the global pandemic, it's that the office environment isn't necessarily a 'perfect' option for growth. By looking to overseas expertise and opinions, Studio Drydock was able to elevate the development of Wylde Flowers, and include diverse voices, while also growing the studio's presence in Australia.
Success breeds more success, both locally and on a global stage. To that, Wylde Flowers has become an important part of Australia's video games history – a visible, impactful game that's available to a global audience via Apple Arcade.
It places Australian game development in a much-needed spotlight, and reflects back the talent, creativity, and love found in the local industry. When Wylde Flowers launches for PC and consoles later in 2022, it will be an opportunity for more players to discover its gorgeous sensibility, and how it incorporates a real sense of diversity, love and hope for the future within a cosy game setting.
As an aside, it will also be an important reminder that Australians make incredible video games. Studio Drydock is doing essential work in the cosy games space by helping players recapture a real sense of freedom and empowerment – both of which have been lost over the last two 'pandemic years'.
Wylde Flowers has an important role to play both in cosy relaxation, and in helping players reclaim the sense of fun they may have lost amongst the mounting stress of real life. For Studio Drydock, providing the piece of comfort we all need right now is the most important part of creating video games.
---
Wylde Flowers is currently available for iOS devices via Apple Arcade. The game will launch on PC and Nintendo Switch sometime in 2022.