Cosy magical simulator Witchbrook has received a slew of brand new screenshots showing off the game's delightful and intricate world, brought to life in gorgeous pixel art. The release coincides with the launch of the game's long-awaited Steam page – where you can now browse and wishlist the upcoming title. While Witchbrook still doesn't have a set release date, there's plenty in these new looks to get excited about.
Screenshots released so far include distinct, witchy locales like a gorgeous bridge overlooking a flowing river, a street filled with a number of cute and colourful shops, a library packed with potions, what seems to the base for Potions and Herbology classes, and a cafe filled with delicious-looking cakes.
Each screenshot is packed with pixel charm – with the river being particularly lavish, and filled with glistening skipping stones and ripples that pool across its surface. The lighting is also stellar – with each location boasting warm and generous glows that give the game a soft, cosy feeling.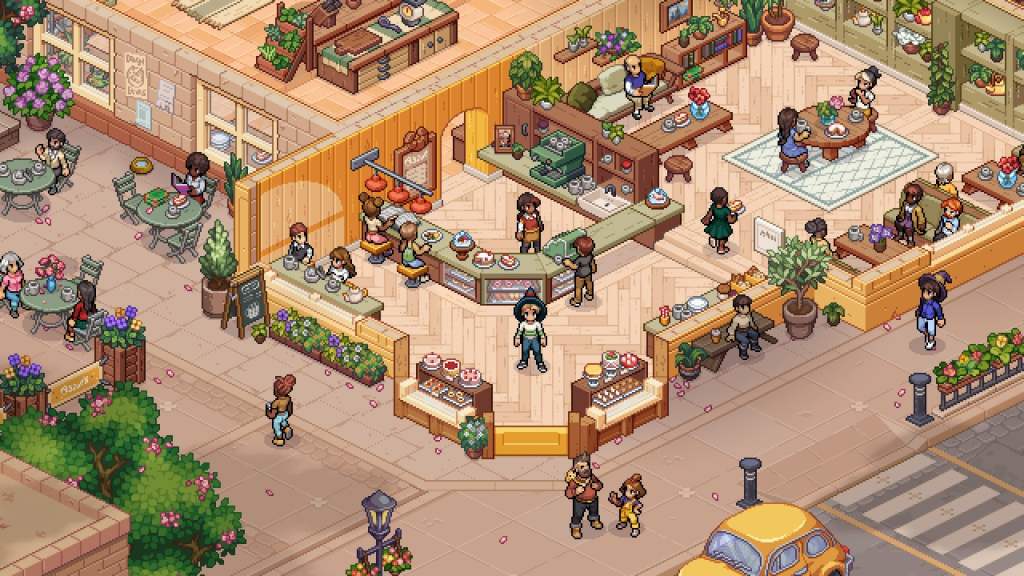 Read: The best cosy, relaxing games for Nintendo Switch
The game was announced way back in 2017, and you can clearly see why the wait has been so long in every lovingly-placed pixel and orange-hued locale. There's rare detail in every flower plot, cake stand and autumn leaf here, and it's clear Chucklefish has given a whole lot of love to this game.
Witchbrook is all about entering a realm that feels wholesome and beautiful – one that sings with life. While it's also technically an RPG about becoming the newest witch of Mossport and forging friendships with a cast of characters, the main appeal of this game is in its magical, colourful world.
These screens look frankly transportive. While an exact release date is still up in the air, each new look at the game gives plenty of reasons to hope for its future, and to look forward to seeing more.
Witchbrook is currently set to launch for PC at an unknown date. You can now wishlist the game on Steam, or stay tuned to Chucklefish's social media for fresh updates.