Underrated Respawn shooter Titanfall is being discontinued from digital storefronts from 2 December 2021, with the game being pulled from subscription services on 1 March, 2022. Live servers for owners of the game will continue running, but it will no longer be available for sale on digital stores.
'Titanfall is part of our DNA at Respawn. It's a game that showcased the ambitions of the studio when it was first released more than 7 years ago and it continues to be a beacon of innovation that we strive for in all our games,' a Twitter update from developer Respawn read.
Beyond announcing the removal of the game from storefronts and subscription services, the post also confirmed the franchise would continue into the future.
Read: Halo co-creator opens new studio with Electronic Arts
'Rest assured, Titanfall is core to Respawn's DNA and this incredible universe will continue,' Respawn said. 'Today in Titanfall 2 and Apex Legends, and in the future. This franchise is a north star for the caliber of experiences we will continue to create here at Respawn.'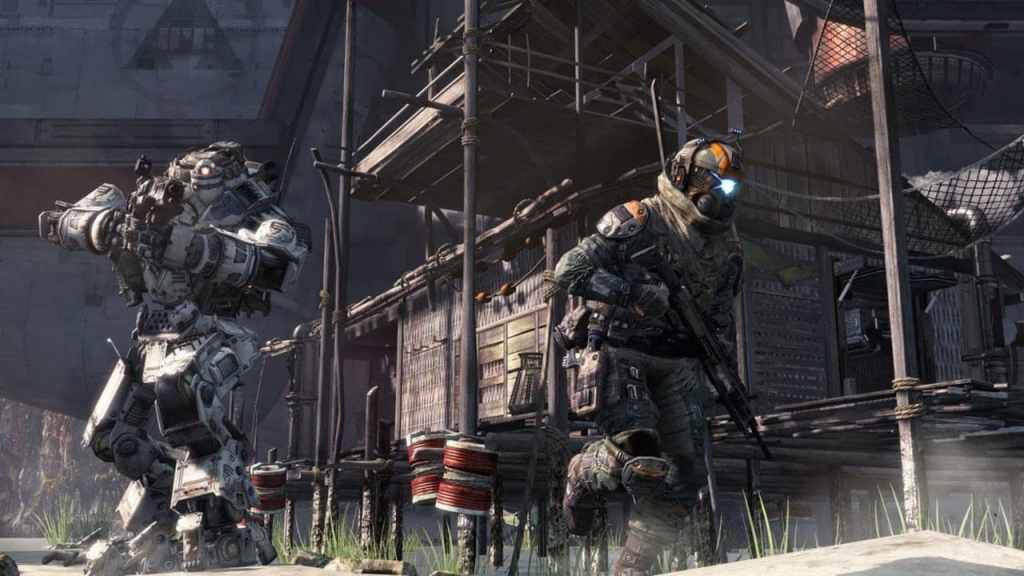 The multiplayer-focused Titanfall has been live for the last seven years, but has since been succeeded by Titanfall 2, a bigger and better iteration of the game's mech-filled world. While the original game still has a dedicated fanbase, it's waning in 2021. The game has also experienced a range of hacks over the last few months that have prevented players from really enjoying the game.
While it's unclear whether these hacks were the reason the game is being discontinued, Respawn community coordinator Jason Garza did describe the process as playing 'whack-a-mole' in a livestream video addressing the Titanfall community in June.
'You're not abandoned … we are working on it, it's just that we can't say what we're doing and stuff like that. Now it's a different type of game with these people who DDoS, and blacklist. We can't telegraph our moves,' Garza told fans.
Going into the future, Respawn's attention will be focused on Titanfall 2, the massively successful Apex Legends, and the future of the Titanfall franchise. While Titanfall 3 doesn't appear to be in active development, you can expect to hear more as plans advance.
In the meantime, if you're looking to bid a final farewell to Titanfall, it'll still be available on Xbox Game Pass and other subscription services until March 2022. After that, you'll need to nab a physical copy to gain access to the game's remaining servers.