During the latest Behind The Sims showcase, EA and Maxis revealed a prototype vision for The Sims 5, currently codenamed Project Rene. While the first look at the upcoming project focussed on furniture building and customisation, this one focussed on the actual Sims, and how their emotions are being reworked.
As detailed by developers, Project Rene will reimagine emotions as visual tools for players, with individual Sims able to share fiery and expressive feelings. These will inform their body posture, facial expressions, and overall temperament.
While many of the features discussed in the showcase feel similar to The Sims 4, it appears there will be some emotional over-exaggeration and feature simplification along the way, to ensure players understand what's going on with their Sims, and how conversations are going.
Read: Every new and returning feature we want in The Sims 5
This will be important as Sims travel around and meet new people, in what appears to be more open neighbourhoods. A brief prototype clip of a city locale implied Project Rene will feature more lively worlds, with neighbour Sims seemingly following their own work schedules and routines.
You can see these prototype Sims in action via YouTube:
Also revealed during this showcase was the returning ombre hair style feature, which has been absent since The Sims 3. The Project Rene development team is currently exploring a variety of options for hair customisation, including with colour and style, in an effort to better represent all players and allow self expression.
While brief, this look at Project Rene was very insightful, and showed off significant progress made since the game was first revealed. We now know much more about how Sims will function in this sequel, how customisation will expand, and what to expect from growing neighbourhoods. There's still plenty more left to learn – but for now, these tidbits are enough to analyse and pull apart as the wait for more news continues.
The next Sims 4 Kits have been revealed
Buried between reveals for The Sims 4 Horse Ranch and Project Rene was another piece of exciting news for The Sims fans. The result of the recent Kit poll has been revealed – and it looks like the best options won.
In early 2024, The Sims 4 will get two new Kit packs, as voted for by fans: The Goth Fashion Kit, and the Medieval Castle Kit.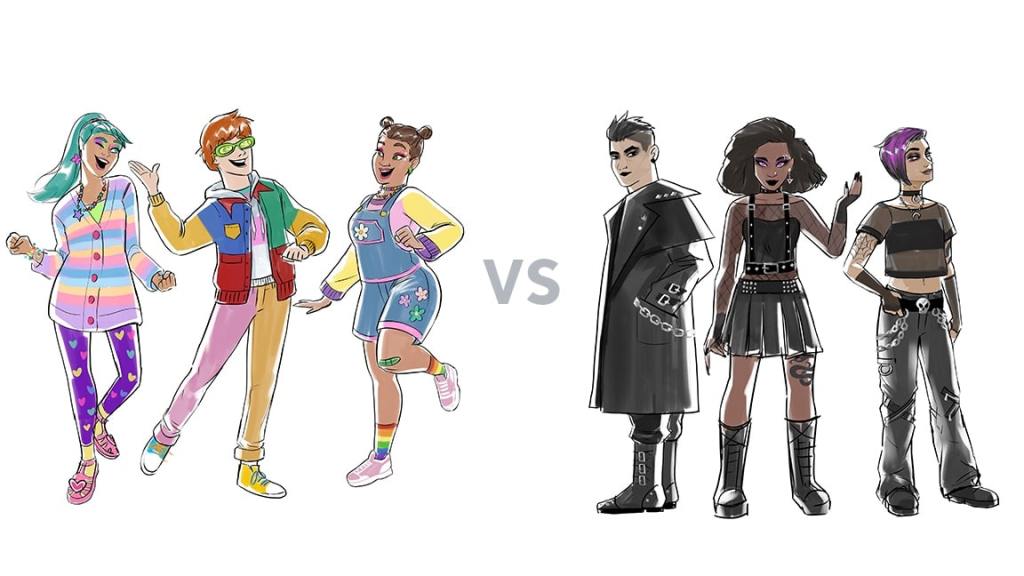 We can expect plenty more Kits, Packs, and Expansions to launch for The Sims 4 in the lead-up to The Sims 5. The next cab off the rank is The Sims 4 Horse Ranch, set to launch for PC and consoles on 20 July 2023.