The Sims 4 is getting two new DLC kits on 20 April 2023 – the Greenhouse Haven Kit for those with a green thumb, and the Basement Treasures Kit for anyone looking to craft a cosy new space in their home. While neither will strictly transform gameplay, each offers the opportunity to expand your Sims' living spaces.
The Greenhouse Haven Kit will be particularly worthwhile for Sims players who enjoy the game's gardening mechanics. It will add the ability to build and customise your 'dream' greenhouse with panes of glass walls and doors, and these structures will become the perfect spot for practicing gardening, and nurturing plant life.
Within the greenhouse, Sims will be able to decorate the space with a number of new gardening decorations and objects – stacks of pots, a planting table, hanging flower baskets, and more. Given The Sims 4 has always felt a wee bit lacking in the pot department, this should provide new scope for gardening fiends.
Read: The best Sims 4 expansion packs for beginners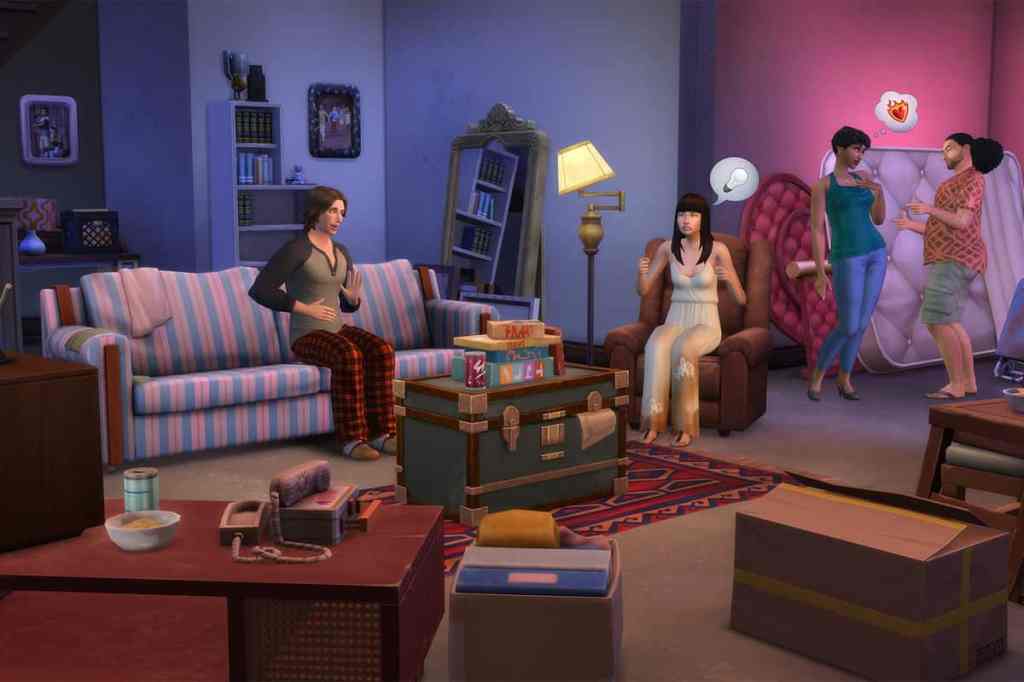 Meanwhile, the new Basement Treasures Kit will allow you to craft a warm space beneath your home, perfect for quiet evening activities or hangouts with your Sim friends. This kit introduces some 'grungy' new items to the fold, with sloppy couches and 'aged decor' now available to decorate your basement spaces.
New items include a milk crate of vinyl records, an old TV, old trophies, family photos, worn trunks, and various stains, which can be applied to surfaces. As weird as it seems, if you fork out for this pack, you will be paying to dirty up your basement with scungy old objects and mould.
Still, the kit seems like it'll add a sense of personality to basement spaces, and makes Sim homes feel a bit more 'lived in' along the way. As EA says, 'From stains to soils and everyday wear and tear, there is comfort in the flawed, passed down and lived in.'
The Sims 4: Greenhouse Haven Kit and The Sims 4: Basement Treasures Kit will both be available on 20 April 2023 for PC and consoles.