The Last of Us is set to explode in 2023, with developer Naughty Dog celebrating a decade of harrowing post-apocalyptic stories through several major, upcoming projects. The first of these is The Last of Us TV adaptation from HBO, set to being airing on 15 January 2023 for viewers around the world. This will be followed swiftly by the launch of The Last of Us Part I on PC in March, and then by the long-awaited reveal of The Last of Us' multiplayer spin-off game later in the year.
In a new blog post spotlighting the legacy of the franchise, Naughty Dog enthused about the studio's future, and everything to expect in the coming months. It thanked fans for their ongoing support, and described the Last of Us series as having a 'profound impact' on everyone involved. It also revealed the series has now sold 37 million copies globally (as of December 2022).
'To know that Joel, Ellie, and our whole cast of characters have been experienced and loved by so many of you drives the entire studio forward,' Neil Druckmann, co-president of Naughty Dog said. 'It has been an unbelievable 10 years, and to know the journey of our characters has meant so much to so many of you moves our team.'
Read: The Last of Us Part 1 Review – Vivid memories, clear as day
In addition to outlining the near future of the series, Druckmann also revealed some new tidbits about the incoming multiplayer Last of Us spin-off – including a new screenshot depicting a hulking, abandoned cruise liner sitting in the ruins of a city. Two lone figures are seen wandering the landscape, surrounded by rusting vehicles, lush vegetation, and hazard warning signs.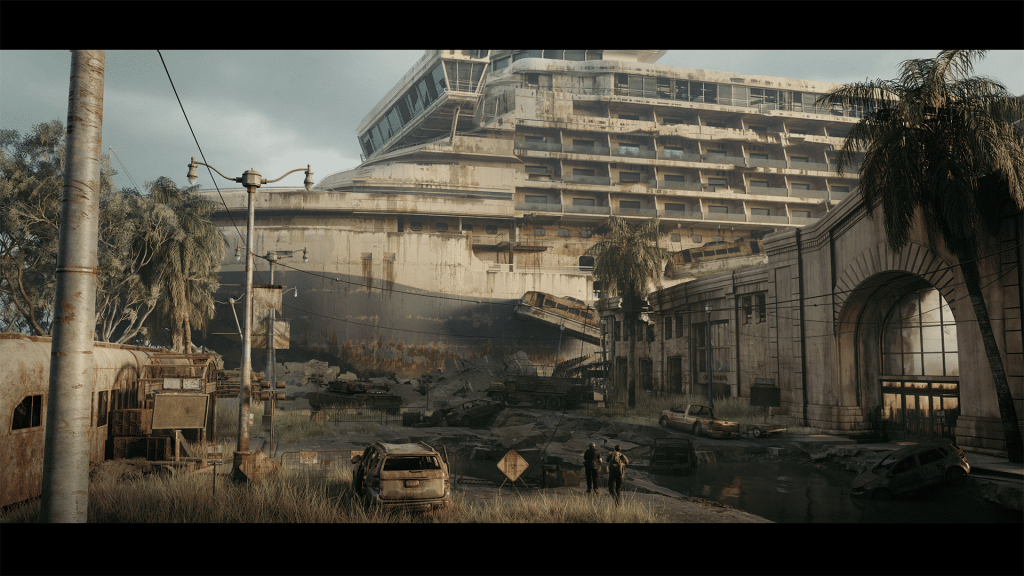 According to Druckmann, more of the 'ambitious' multiplayer game will be revealed later in 2023, with some 'fun surprises' to be expected along the way.
'With a team led by Vinit Agarwal, Joe Pettinati, and Anthony Newman, the project is shaping up to be a fresh, new experience from our studio, but one rooted in Naughty Dog's passion for delivering incredible stories, characters, and gameplay,' Druckmann said.
What we know about The Last of Us' multiplayer spin-off
So far, not much is known about the upcoming Last of Us multiplayer spin-off, however, Naughty Dog has sprinkled some teasers into recent blog posts.
In addition to balancing story and character with gameplay, we know the game will be inspired by the Factions multiplayer mode found in the original game. The spin-off will likely take the bones of this idea and expand it in a major way, translating the action – which saw players attempt to lead survivors through a number of harrowing weeks – into a standalone experience.
Naughty Dog has so far described this project as having a 'massive scope' and 'immense world' that will contain challenges for seasoned and new players alike.
Early concept art for the game has shown off several major locales – including a rusted city, an abandoned ship, grass-covered suburbs, wrecked apartments, and what appears to be the remains of the Golden Gate Bridge in San Francisco.
Outside of these teasers, Naughty Dog has remained tight-lipped, but we're likely to hear more of the game in the coming months as the studio prepares to reveal more. While there's no guarantee the title is targeting a 2023 launch, we'll at least get a clearer picture of the action later in the year.
In the meantime, you can look forward to a number of other upcoming projects, including HBO's The Last of Us adaptation, which airs from 16 January 2023 on Binge in Australia, and 15 January 2023 on HBO Max in the US.