With The Game Awards 2021 set to take place in December, the internet has begun filling up with the usual rumours and speculation about what games might put in an appearance at the event this year.
More than just a celebration of the year's releases, The Game Awards is now associated with major new game reveals akin to those usually found during publisher conferences throughout the year – the Xbox Series X was announced at the 2019 event, for example.
So far, all we know for certain is that around 40 to 50 games are planned to be shown off at the event via new trailers, reels and first looks.
But popular rumours may be an indication to what some of the mystery games are. Here's the biggest rumours around The Game Awards 2021 so far.
A Chrono Cross remake is rumoured to appear at The Game Awards 2021
As previously reported on GamesHub, the rumours around a Chrono Chross remake are currently gathering steam, with several pundits seemingly confirming the game is on the way.
This stems from a folk singer who reported working on a track for a 'mystery remaster of a PlayStation game' set to release in the holiday period of 2021. Later, this game was reportedly confirmed to be PS1 classic Chrono Cross, a beloved hit which never released in Europe or Oceania.
Given the 'holiday' period was identified as the release date for the game, this could be revealed at The Game Awards 2021.
Mirror's Edge Remastered could be hitting the streets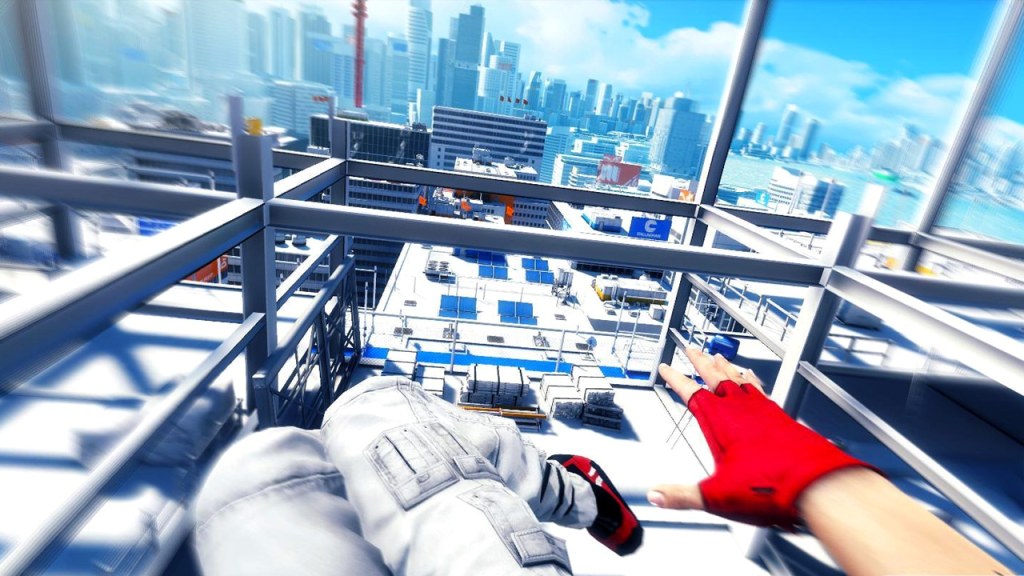 Mirror's Edge was a surprise hit for EA in the late 2000s, and introduced audiences to the world of Faith Connors, a parkour artist with tremendous physical agility. Each level in Mirror's Edge flies by in first person as players attempt to traverse a futuristic city filled with dangers.
It's a fast-paced and incredibly fun experience that received a follow-up in 2016. Now, if new rumours are to be believed, it could be getting the remaster treatment, set to launch in February 2022.
Read: Everything you need to know about The Game Awards 2021
This speculation comes from 4chan, so it's important to take it with a grain of salt, but Mirror's Edge was mentioned in the Nvidia database leak which revealed several 'speculative', unannounced games from a variety of developers, some of which have been confirmed — so the rumour has more pedigree than most.
Should this turn out to be true, expect to hear more about the Mirror's Edge franchise at The Game Awards 2021.
The new BioShock may be subtitled 'Isolation'
According to unsourced Twitter account @oopsleaks, the next game in the iconic BioShock franchise is subtitled 'Isolation' and will feature a 'new-to-franchise isolated dystopian city'. Other reported details are that the game is made in Unreal Engine 5, that it's being worked on by Irrational Games veterans, and that we could see an announcement by Q1 2022.
The documents provided aren't particularly convincing, but this could be one rumoured game we see pop up at The Game Awards in some form or another.
A new BioShock title is confirmed for the future, but given we haven't anything official just yet — and that developer 2K Games is currently focussing on the release of Tiny Tina's Wonderlands in March 2022 — don't pay too much attention to this rumour yet.
The massive World Premiere is a new trailer for Breath of the Wild 2
In late November, The Game Awards creator Geoff Keighley announced he'd seen a final cut of a Game Awards World Premiere trailer that the team had been working with developers on for 2.5 years.
The game was not revealed, leading to major speculation from fans, with many attempting to trace back the history of in-development games to determine which had been around for so long.
Many pointed to The Legend of Zelda: Breath of the Wild 2, which had previously been shown off at E3 2021, as the likely candidate here.
It's possible, but don't hold your breath for this reveal.
Demos for The Game Awards 2021 appear to have leaked
The Microsoft Store, which at this point is well-known for leaks, appears to have spoiled a few surprises set for The Game Awards by leaking demos for 15 games likely to be revealed at the show.
As noted by TrueAchievements, each demo is tagged with the 'TGA2021Demo' label, identifying each as appearing on the show.
Here's what games were reportedly revealed, and short synopses about each:
Aspire: Ina's Tale – a 'journey of self-discovery against a backdrop of dazzling landscapes'
Aztech: Forgotten Gods – a fantasy action game inspired by ancient Aztec culture
Breakers Collection – Neogeo classics Breakers and Breakers Revenge are collected for a re-release
Josh Journey: Totems of Darkness – a beat em up with a cartoonish art style, starring heroes and monsters
Mind Scanners – a dystopian game about treating and diagnosing citizens in a mystery city
Nobody Saves the World – a new fantasy action RPG from the creators of Guacamelee!
Outbreak: Contagious Memories – a 90s-style survival horror game with 'excessive gore' and 'cheesy dialogue'
Raccoo Venture – a 'spiritual successor to the 3D platform genre' starring a cute raccoon
Space Boat – an 'investigative narrative adventure set on an intergalactic cruise ship inhabited by various carpet-based lifeforms'
Super Toy Cars Offroad – an arcade racing game featuring toy cars
The Chase of Ellen – a survival adventure game taking place on an alien planet
The Darkest Tales – a teddy bear-starring action adventure set in a nightmarish fairytale world
The Gardner and the Wild Vines – a story-based platformer based in a thriving garden
Treasures of the Aegean – an historical action thriller featuring a parkour artist exploring the ruins of a Minoan civilisation
What Lies in the Multiverse – a 'dimension-shifting comedic adventure about worlds turned inside out'
Expect to hear more about each of these games as we head towards The Game Awards 2021.
---
When The Game Awards 2021 air on December 10, we'll find out exactly how many of these rumours turn out to be true. To find out more about the show, head to the GamesHub explainer here.