Nintendo dropped a surprise announcement of the next Super Mario Bros. game as its final reveal during the June 2023 Nintendo Direct. It's called Super Mario Bros. Wonder, and it serves as the next evolution of the series' 2D platforming identity. It will arrive for Nintendo Switch on 20 October 2023.
Super Mario Bros. Wonder most notably features a brand-new art style, leaving behind the relatively plain style that New Super Mario Bros. introduced. Wonder is more vibrant, colourful, and features far more expressive animations and visual effects.
Key to the new gameplay elements of Wonder are the Wonder Flower power-ups, which appear to have immense impacts, which change depending on the stage you're currently in. According to Nintendo, a Wonder Flower might bring green pipes to life, fill the stage with enemies, or completely transform characters. You can see several more examples of its effects in the debut gameplay trailer.
In addition, one new power-up will specifically turn Mario into an elephant, which is an inspired choice.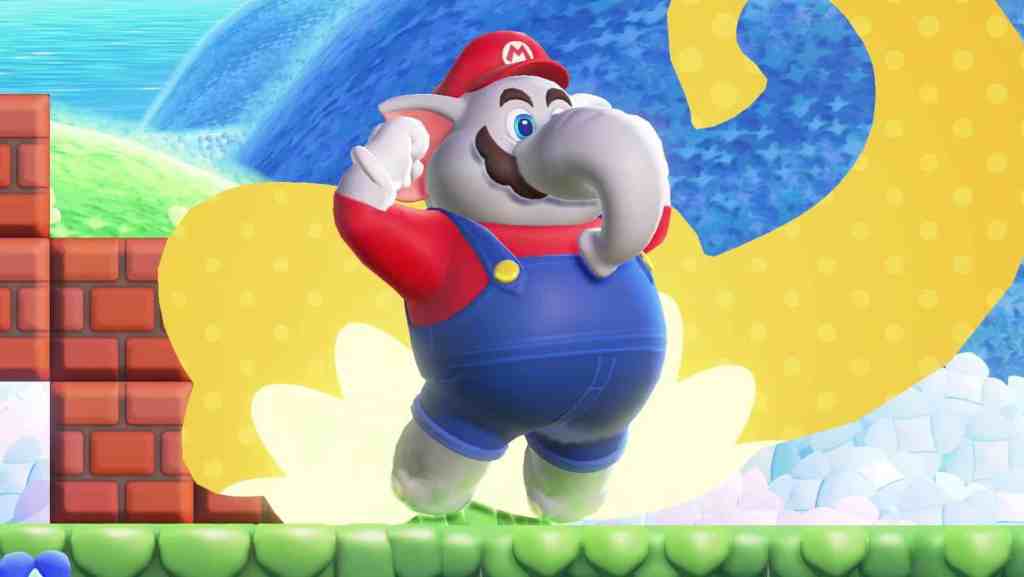 Notably, Super Mario Bros. Wonder will feature characters other than Mario – Princess Peach, Princess Daisy, Yoshi, Toad, and Luigi will all be playable, and it appears the game will have a four-player cooperative mode.
Elsewhere in the June 2023 Nintendo Direct, the company also announced a full remake of the beloved 1995 game Super Mario RPG, as well as a new entry in the WarioWare series. They also teased an upcoming game focussed on Princess Peach, as well as a remaster of Luigi's Mansion 2: Dark Moon.