While not officially announced, Quantic Dream's Star Wars game has been the subject of intrigue for a good few months. In September, the game was reportedly revealed by several industry insiders, who claimed to have knowledge of a fresh Disney-based contract for the studio. While details were scarce, insiders believed Quantic Dream was working on a new Star Wars game. Now the rumours have grown, with new claims the title is set in the High Republic era.
According to VentureBeat's Jeff Grubb, who has been known for accurate insider knowledge, Quantic Dream is currently hard at work on a project known as Star Wars Eclipse.
Grubb reported on GiantBomb's GrubbSnax show (via Eurogamer) that the game would be set during the High Republic era, a 'golden age' for Jedi when the Galactic Republic was at its greatest power. This period takes place around 200 years before the events of the Star Wars films and is the current subject of several books, comics and multimedia initiatives.
While it's yet to be explored by the cinematic Star Wars universe, the High Republic is fast becoming one of the most important eras for the franchise's story. It's only a matter of time before it makes its way onto the big screen — but before then, we may see it arrive in video games.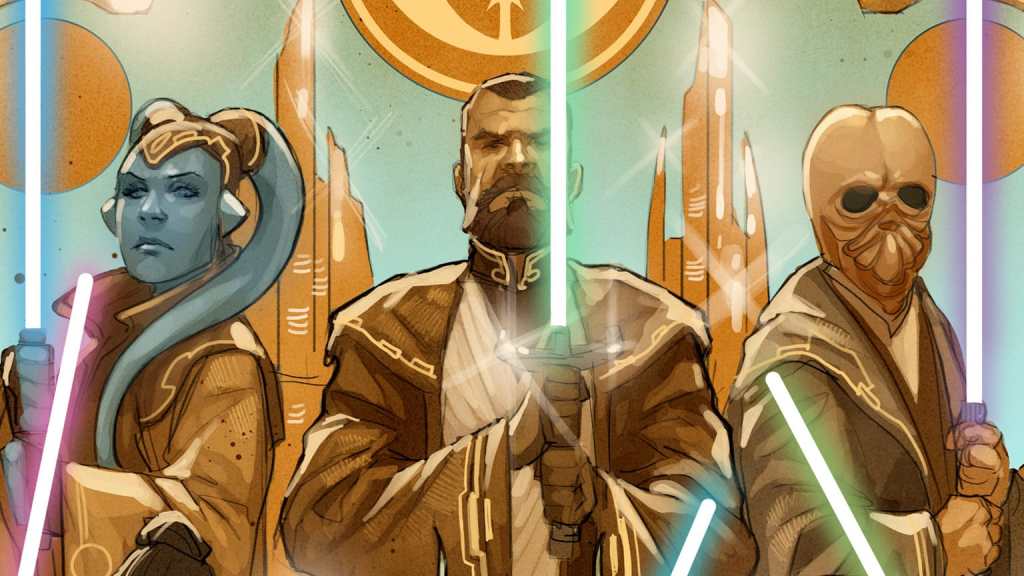 It could be sooner than we think, if Grubb's reports are accurate. He believes the game was set to be revealed some time in 2021, which could mean we hear more before the year is up. The Game Awards 2021 is a likely candidate for a reveal, but nothing is confirmed just yet.
At this stage, we don't even know the game is real.
That said, the timing makes sense. Disney launched a big push for the High Republic in 2020, with several major additions to the Star Wars canon landing in early 2021. Recent Star Wars game Jedi: Fallen Order was also a massive hit for EA, and made clear there was room for more single-player Star Wars games in future.
Rumours around Quantic Dream's new project should be taken with a grain of salt, but it seems we won't have to wait long to find out whether industry insiders were on the mark. Stay tuned for more concrete news on this front.