When Embracer Group announced its acquisition of Square Enix assets, including franchises like Tomb Raider and Deus Ex, there was one particular title that stood out – Legacy of Kain. It was noted as significant in the official press release, despite the franchise being considered defunct. That it made the list of acquired franchises at all has fans riled up – with some speculating Embracer Group's ownership could lead to a revival for the franchise.
Legacy of Kain is a beloved series of vampire adventures that reached their peak in the early 2000s. Titles like Blood Omen and Soul Reaver are fairly dated now, but a combination of nostalgia and excellent, gothic storytelling means that the franchise still has passionate, excited fans today.
With vampire video games and other media once again on the rise, this could be the perfect moment for Legacy of Kain to rise again. Now that it's free of the Square Enix back catalogue, it could have its time in the sun once more – after years of failed reboots, and largely being ignored.
The last time Legacy of Kain was in the spotlight was in the early 2010s, when Climax Studios and Square Enix began work on Dead Sun, a spiritual successor to beloved title Legacy of Kain: Soul Reaver. As described succinctly by Twitter user Joseph Gribbin (also known for working on Grapple Dog), the whole project was a bit of a mess.
'The SE / Eidos news is reminding me of that time they greenlit a Legacy of Kain reboot, developed it for years, cancelled it, *didnt* cancel the multiplayer, released that as a f2p title called Nosgoth, then canned that after just over a year,' he wrote.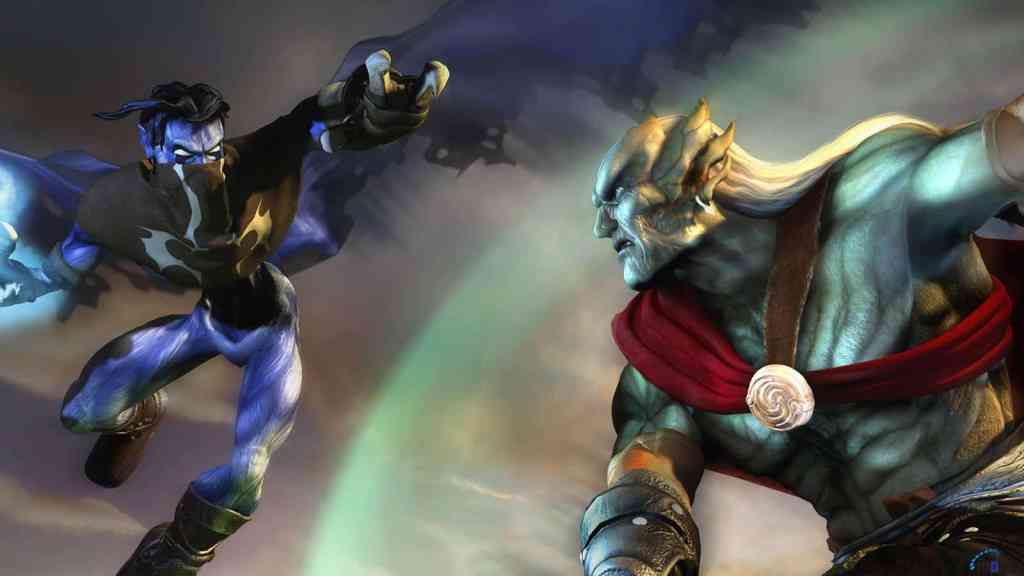 Multiplayer spin-off Nosgoth, which was set in the Legacy of Kain world, was only alive in open beta for a year before it was shut down – and that seemed to put a stopper on the entire franchise. But with such enthusiasm for the series in the wake of Embracer Group's announcement, there is major hope for the future.
Read: The best vampire video games of all bloody time
'Part of Embracer's whole business model has been buying and reviving/remastering legacy IP, so I feel like given Legacy of Kain was front and centre, it's pretty likely we'll at the very least get some remasters/remakes,' Twitter user Tommy Carrillo posted online.
Other fans have expressed excitement about potential remasters of titles like Blood Omen 2, with one noting that fellow Embracer Group studio THQ Nordic has a reputation for remastering games, and could be perfect to work on a new game.
'A remake is the way to go, one of the most legendary series of all times, deserves a great remake, using Unreal Engine 5, with the original voice actors of course, hopefully we will see this dream come true,' wrote Sergio Cabrera Luna.
'They specifically call out Legacy of Kain as an opportunity,' noted YouTuber Skill Up. 'It's happening!!!'
While nothing official has been announced just yet, the enthusiasm for Legacy of Kain has grown wild online, with fan voices drowning out the excitement of potential developments for Tomb Raider and Deus Ex. These headlining franchises have all been given the attention they deserve – but Legacy of Kain is unique, in that it's never quite gotten the love it deserves.
It's also one of very few classic early 2000s franchise not to make a splash in modern times. It lacks the revival that other franchises have already received.
Should Embracer Group wish to expand on its fresh catalogue in future, Legacy of Kain is the series most in need of remastering or rebooting. With its tale of ancient vampires and sorcerers, and the fight between good and evil, it's a franchise with endless depth – and the continued enthusiasm of its fanbase should speak to its impact and importance.
Even twenty years on, Legacy of Kain is regarded as one of the best dark fantasy franchises of all time – and the Embracer Group acquisition has rightfully given fans reason to hope that it has a future in modern gaming.