Sometimes, good ideas take a long time to come to fruition – and that appears to be exactly the case with Kirby and the Forgotten Land, the first major 3D platformer in the long-running Kirby series. While Kirby has enjoyed success as a 2D side-scroller, puzzler, fighter and racer, the franchise had yet to crack into the world of 3D platformers. According to developers at HAL Laboratory, that wasn't for lack of trying.
In a new interview with Nintendo, as part of its 'Ask the Developer' series, Shinya Kumazaki, HAL Laboratory General Director, Tatsuya Kamiyama, Hal Laboratory Director, Yuki Endo, HAL Laboratory Level Designer Director, and Kei Ninomiya, Entertainment Planning & Development Department, Production Group 2, discussed more about Kirby's history, and how the mistakes of the past led to the success of the future.
'Looking back on the history of the Kirby series, there was a period of time where certain game concepts simply refused to come together,' Kumazaki said of Kirby and the Forgotten Land being the first entry in the series to focus on 3D platforming.
'As a result, we weren't able to release a mainline Kirby game on a home console for a little over a decade. We kept hitting walls we couldn't climb over.'
According to references linked by Nintendo, this directly refers to a cluster of three mainline Kirby games that were ultimately 'lost'. These games, which were actually shown off at select trade shows before being cancelled, include a four-person adventure, a pop-up style 2D game, and a third game that would have closely resembled Kirby and the Forgotten Land.
This 3D platformer would have allowed players 'to move around freely' in a large plane, according to an interview with Shigefumi Kawase, Kirby's Adventure game director, and Satoru Iwata, former president and CEO of Nintendo.
'Unfortunately, we weren't able to achieve the quality we hoped for and it never reached completion,' Kawase said.
Read: Kirby and the Forgotten Land is a vaguely horrifying delight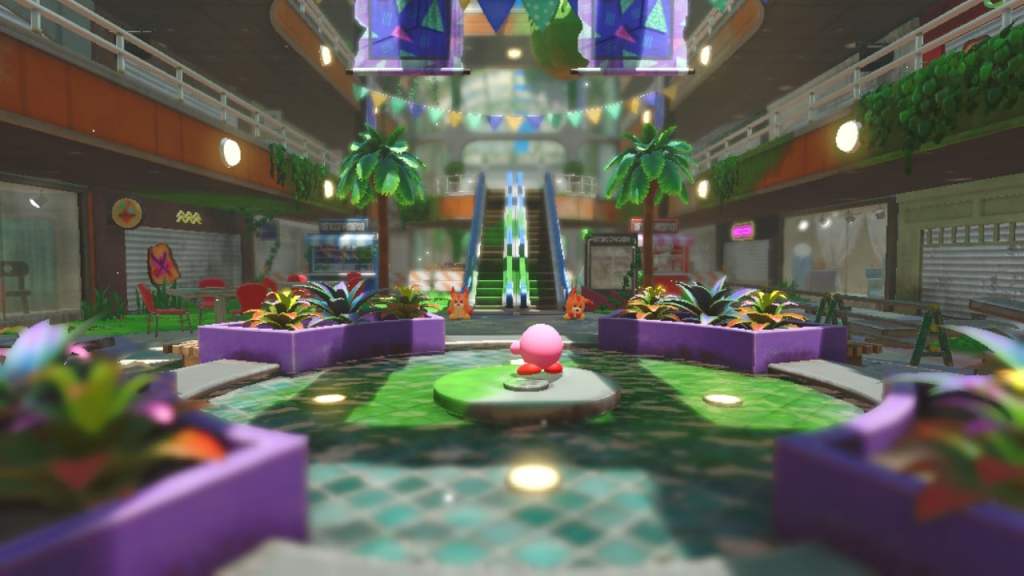 That idea has now been realised in Kirby and the Forgotten Land, the franchise's first 3D platformer, and the only game to realise the 'vision' behind the cancelled games of Kirby's past.
Through a 'trial-and-error approach', the HAL Laboratory team was finally able to overcome the challenges the company had previously faced, eventually surmounting these problems to finally release the long-gestating idea.
'As far as I was concerned, Kirby was already a perfect candidate for 3D platforming since the series features actions like jumping and hovering,' Ninomiya said. 'It felt like I was just patiently counting the days until they eventually reached out and said, "We're ready for 3D!".'
When Kamiyama came up with the concept for Kirby and the Forgotten Land, the team reportedly felt it was 'time' for Kirby to enter the 3D realm and conquer brand new worlds.
'The project proposal I received from Mr Kamiyama for this game was so passionate; it was like nothing I'd seen before. It didn't focus on the aspects we usually focus on, like new game details or a new setting for the adventure,' Kumazaki said. 'Instead, it offered guaranteed solutions to each of those tricky 3D-platforming issues that had held the concept back for so long, including specific control scheme plans to ensure players would have fun.'
It's clear from the interview that a 3D platformer is something that the HAL Laboratory team has long desired, despite the technical limitations encountered during early development on the franchise. The article is a fascinating and rare behind-the-scenes glimpse at how development on the title came about, and exactly what challenges had to be overcome before Kirby and the Forgotten Land could reach its true potential. Before you jump into the game, check out more about how it came to life here.
Kirby and the Forgotten Land is out now for Nintendo Switch.