Beloved WWE superstar and actor John Cena is coming to PGA Tour 2K23 as a playable golfer in the celebrity guest category, 2K Games has confirmed. He's set to land in the game on 7 April 2023, and will join basketball legends Michael Jordan and Steph Curry on the game's main roster.
Notably, while Cena is a crossover character from the WWE 2K series, he's actually sporting red, blue, and white attire based on his appearance in DC's The Suicide Squad and Peacemaker, rather than his usual wrestling outfit. Given belted pants and a polo shirt are more appropriate for a day on the green than jorts and no shirt, this change is one that makes a whole lot of sense.
According to 2K, Cena will kick off a new raft of content for PGA Tour 2K23, with more golfers and courses on the way shortly.
In future, pro golfer Nelly Korda will debut in the game, alongside golfers from the Barstool Sports Fore Play Podcast. They'll be joined by new courses including the Spyglass Hill Golf Course and Pinehurst No. 2, and gear from Eastside Golf.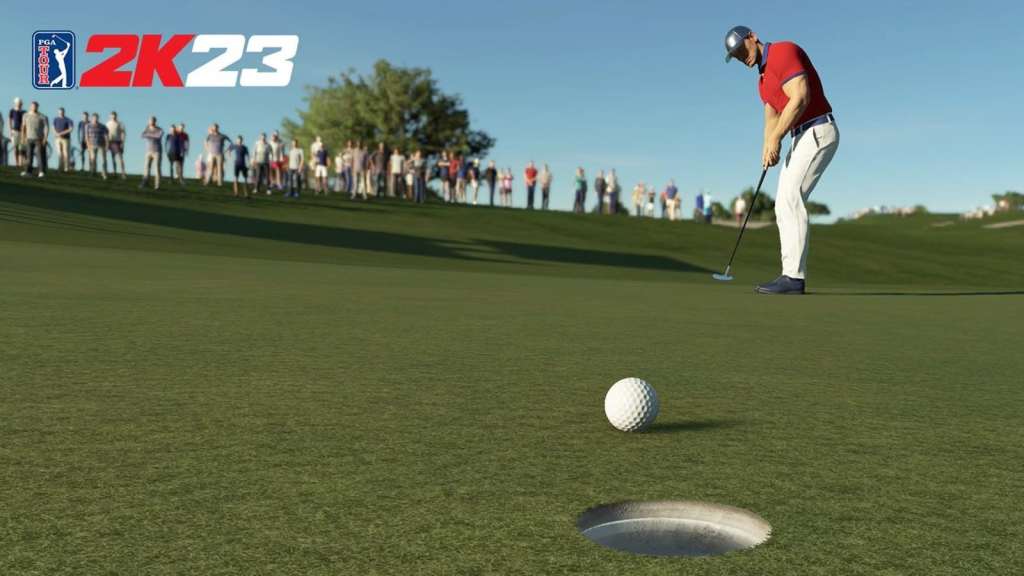 Read: Michael Jordan is playable in PGA Tour 2K23
While Cena himself is not a professional golfer by any standard, his inclusion appears to be a rather clever crossover tactic – as he's likely to inspire renewed interest in the fairly niche 2K PGA Tour series. As many have pointed out, Cena's April release also coincides with the launch of EA's rival golfing video game, EA Sports PGA Tour.
Both may be accurate golfing simulators featuring sweeping courses and a host of talented professionals – but only one features everybody's favourite wrestler, John Cena.
You'll be able to play as Cena in PGA Tour 2K23 from 7 April 2023.
GamesHub has affiliate partnerships. These do not influence editorial content. GamesHub may earn a small percentage of commission for products purchased via affiliate links.