Ahead of Gamescom 2023, NVIDIA announced a major surprise for classic PC gaming fans: a community-made remaster mod that completely refreshes Valve's Half-Life 2. While Half-Life 2 RTX is not a completely new version of the beloved first person shooter, it does sport completely overhauled graphics with ray-tracing, detailed textures, and new lighting sources that give it a fresh shine.
It's currently under developed at Orbifold Studios, a company comprised of four major Half-Life 2 modding teams, each using RTX Remix software to enhance the look and feel of gameplay. Footage shown off by NVIDIA looks mightily impressive, with texture improvements to metallic surfaces looking particularly dazzling.
As shared in a new video and comparison screenshots, the RTX remaster of the game allows for visible shine on metallic textures, detailed cloth weave, accurate reflections, and a whole boatload of slime for in-game enemies, like the Headcrab.
Read: Gamescom 2023: Opening Night Live – All The News, Trailers, and Announcements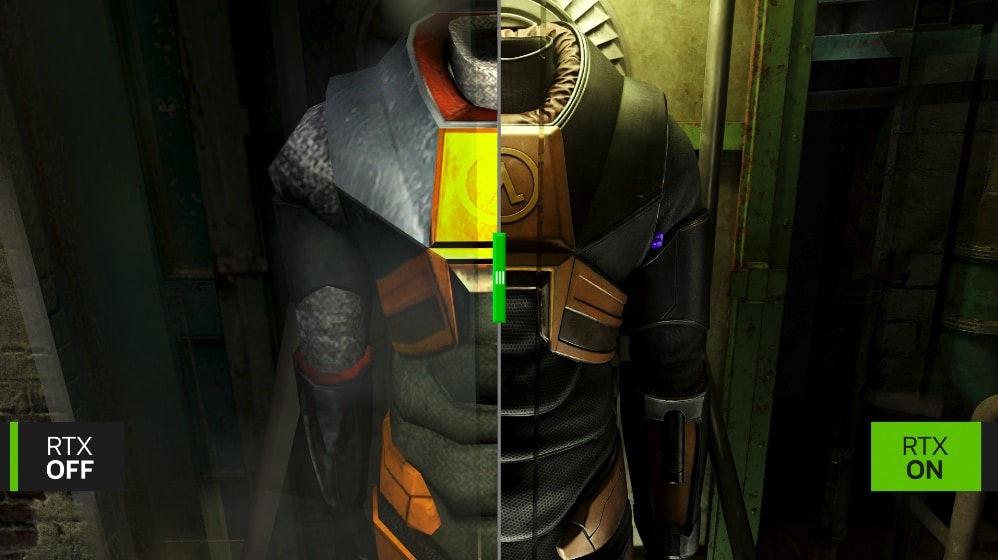 Per details provided by NVIDIA, teams of modders are currently working to rebuild in-game assets from the ground up, with refreshed physics, as well as graphical improvements. New geometric details are being added to the game, alongside full ray tracing, and support for a variety of NVIDIA graphics integrations (DLSS 3, Reflex, RTX IO).
The upcoming RTX remaster of Half-Life 2 is well into early development – although it's worth noting it's a community project, and currently reliant on a variety of modders and artists who may have other obligations. For now, a release date has not been provided, and it may be some years away.
In announcing work on the project, NVIDIA has called for participants who may be able to help the game to completion, with a newly-launched website for the RTX Remix project now live. When the game eventually launches, it will be available for free to everyone who already owns Half-Life 2.
You can keep up to date with progress on the ambitious community mod via the NVIDIA GeForce website, or via the Half-Life 2 RTX project website.