GoldenEye 007 was one of developer Rare's first major hits on the Nintendo 64, and made a huge impact on the childhoods of many. The 1997 adventure is most remembered for helping to pioneer the viability of the first-person shooter genre on consoles, and also for its split-screen multiplayer deathmatch mode, where players frequently 'cheated' by using the shorter-statured Oddjob to cream their enemies on the battlefield.
It's a game that lives on the minds of many – and if recent reports are to be believed, it may be coming back.
Multiple sources speaking to high-profile video game websites, including VGC and VentureBeat, have reportedly claimed Microsoft or Nintendo is set to announce a revival of the classic game, potential in the coming weeks.
'I think this game is probably coming pretty soon, I'm thinking next couple of weeks,' VentureBeat journalist Jeff Grubb stated on Giant Bomb show GrubbSnax in mid-February (via VGC).
This is despite GoldenEye 000 already getting a remaster (of the same name) in 2010, for the Nintendo Wii, PlayStation 3, Xbox 360 and Nintendo DS. This version was warmly received, but did make plenty of changes to the beloved original. Daniel Craig replaced Pierce Brosnan in the title role, and changes were made to tie the story into the lore of Skyfall and Quantum of Solace.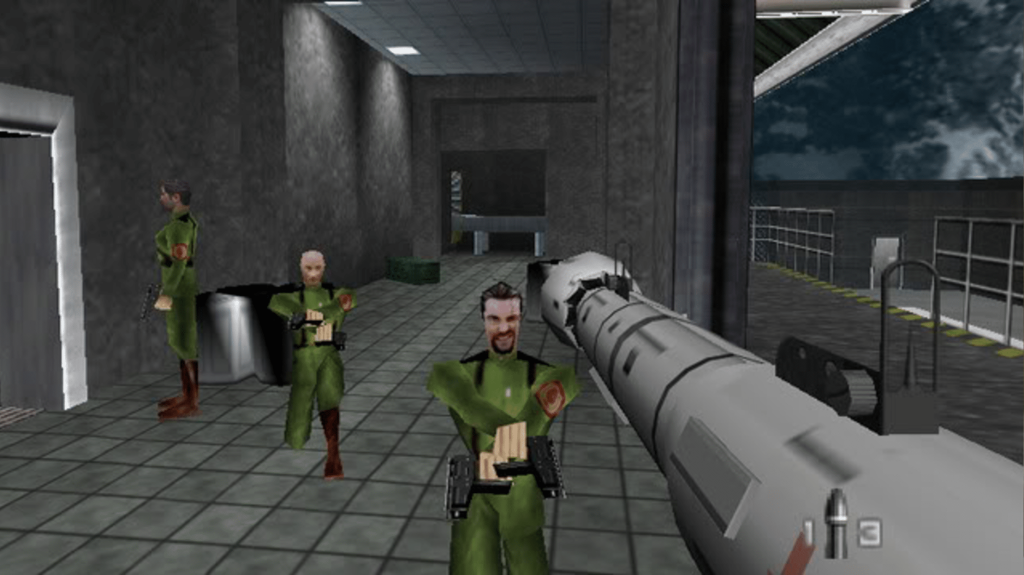 When you look at the bones of this game, they do differ vastly – to the point where this remaster is more of a 'spiritual successor' than an actual reiteration of Rare's original game, the one that players fell in love with in the 1990s.
The heavily-rumoured GoldenEye 007 project appears to be more in line with a traditional remaster, with upscaled textures and improvements made to freshened up the game's appearance and make it more appealing for a new audience.
In addition to industry rumours and word-of-mouth, the clearest indication that GoldenEye is being revived comes from leaked Xbox achievements, spotted on a Microsoft server by True Achievements. Coupled with teases from the official James Bond 007 Twitter account confirming 'new content' in 2022 and the reports from industry insiders, it's fairly easy to see why the rumours have been so persistent.
Additionally, a fully-playable build of a supposed Goldeneye remaster for Xbox 360, developed by Rare, was leaked online in early 2021. This project was allegedly cancelled in 2008 after being tied up in licensing issues.
At this stage, the GoldenEye remaster appears to be a horribly kept secret just waiting to be unleashed.
Many expected news of the game to land during the latest Nintendo Direct showcase, given the original game was a Nintendo 64 hit – but that appears not to be the case. It may turn up in a future showcase, but it's anyone's guess when that will be. We could see more in the next couple of weeks, but like all rumours, it's best to take news of the GoldenEye remaster with a grain of salt.