In a recent quarterly earnings presentation, developer CD Projekt Red confirmed both Cyberpunk 2077 and The Witcher 3 would receive 'next gen' upgrades for PS5 and Xbox Series X in the first half of 2022. While this was previously confirmed, both are now dated, with the Cyberpunk 2077 upgrade arriving in the first quarter of 2022 and The Witcher 3 upgrade set to launch in the second quarter of 2022.
In addition to this, the next big update will also arrive for Cyberpunk 2077 in Q1 2022. While details of this update are unclear, it will likely address many of the bugs and visual issues which still plague the game despite frequent patches.
Since Cyberpunk 2077's launch in 2020, the CD Projekt Red team have been hard at work squashing these glitches in an attempt to stabilise the game, and to realise its original vision. While there's still a long way to go, it appears the game is getting closer to the greatness it aspires to.
Fans of The Witcher 3 will also be delighted to know that progress on the game's next-gen upgrade is going steadily. This will be offered for free to all current owners in Q2 2022, and will include new items inspired by Netflix's Witcher TV series alongside visual improvements.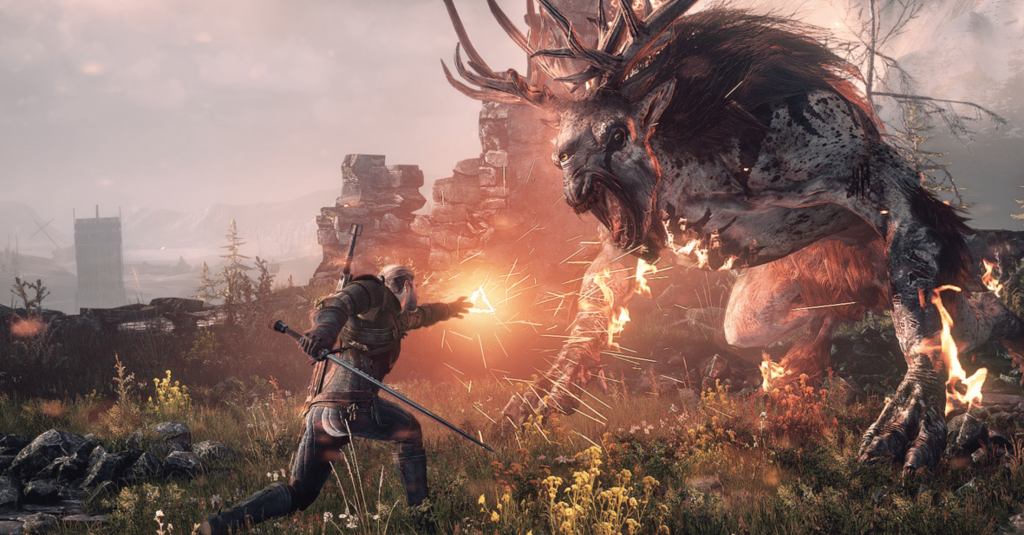 In addition to announcing next-gen upgrades for Cyberpunk 2077 and The Witcher 3, CD Projekt Red also confirmed that plans for a Cyberpunk 2077 expansion were still firmly in place, despite setbacks from the game's rocky development. No release date was given for this expansion, but it would be reasonable to assume it's set for later 2022 or beyond.
Change is also on the way for CD Projekt Red-owned sales platform GOG, which reportedly saw a net loss of $US1.14 million ($1.6 million) in the last financial quarter.
'Regarding GOG, its performance does present a challenge, and recently we've taken measures to improve its financial standing,' Piotr Nielubowicz, CD Projekt Red CFO, told investors during an earnings call.
While it's unclear if the storefront will change in future, Nielubowicz did indicate the platform would return to its 'unique DRM-free philosophy' as the company looks to maximise its profitability.
It's just one of many changes on the go at CD Projekt Red, which is currently focusing on improving its current stable of games and winning back the confidence it lost with the launch of Cyberpunk 2077.