Melbourne developer Big Ant Studios has announced Cricket 22: The Official Game of The Ashes, the latest in its long-running sports video game series, with a release date of 25 November 2021.
Cricket 22 will be Big Ant's first release since French game publisher Nacon acquired the Australian studio earlier this year. Big Ant is known for developing sports videogames including Cricket 19 and the AO Tennis series, as well as making AFL, rugby league, and lacrosse games in previous years. It will also be the studio's first game on PlayStation 5 and Xbox Series X, including a free upgrade for anyone who purchases the PlayStation 4 or Xbox One version of the game.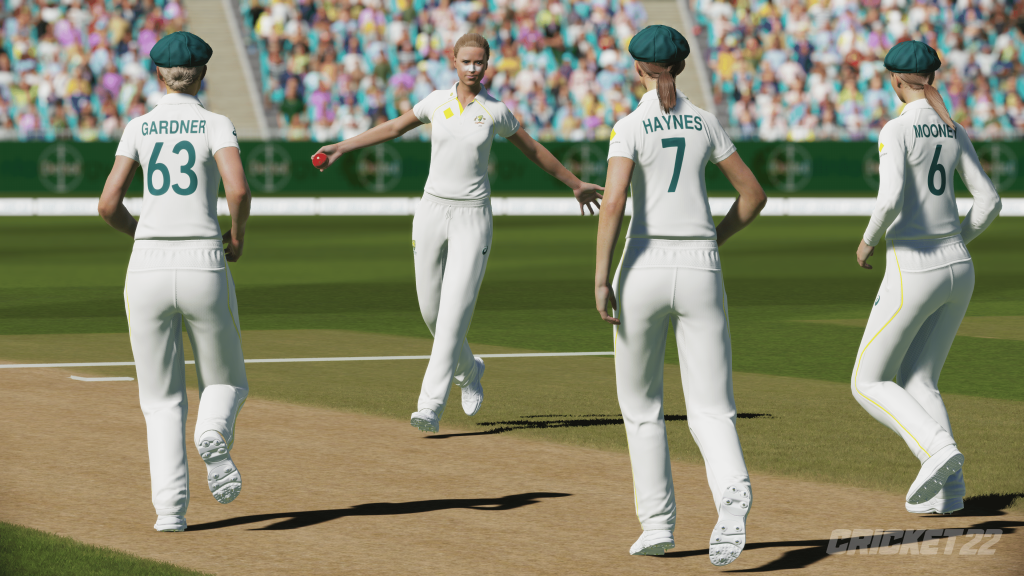 Cricket 22 will feature The Ashes as a playable competition, including fully licensed teams for both Australia and England. Starring the Australian men's test team captain Tim Paine and women's captain across all cricket formats Meg Lanning on the cover art, Cricket 22 will also include the New Zealand, West Indies, and Ireland teams. 
There will be a few different modes to try out in addition to The Ashes, too, including Australia's domestic T20 Big Bash League, the Caribbean Premier League, and England's new 100-ball competition The Hundred for good measure. Across all formats, the men's and women's squads will be equally represented. Big Ant has made representation a focus, including an all-women commentary team of Mel Jones and Alison Mitchell alongside fellow commentators Michael Atherton, Ian Healy, and David Gower.
Big Ant says they have revised several core gameplay features, including new bowling and fielding controls, and an overhauled tutorial system to help ease you into the game. Previous Big Ant cricket games have included career modes where you create an athlete and proceed to manage their journey as a professional cricketer. This time around, the career mode will be narrative-driven, similar to what AO Tennis 2 featured, where you control your athlete's training sessions, press conferences, and attempt to succeed at an international level.
Cricket 22 also aims to take advantage of the latest consoles' upgraded hardware, including visual upgrades all across the board to create what Big Ant claims is 'the most visually realistic game of cricket ever seen'. Ross Symons, Big Ant CEO, is keen for people to begin playing soon.
'The number of cricket fans that have been asking us about our next-generation cricket plans has been overwhelming,' Symons said. 'We're incredibly excited by what we're able to bring to the table with Cricket 22.'
'This is our fifth cricket simulation title, and it really represents the cumulation of everything that we've learned on this ten-year (and counting) journey. We have the most passionate fans, and we can't wait to get this into their hands.'
As detailed in an entertaining video starring prominent Twitch streamer and former Good Game presenter, Steven 'Bajo' O'Donnell, anyone who pre-orders Cricket 22 will be able to play The Nets Challenge, an early access gameplay section where you can practise your skills from mid-October until release.
Cricket 22 will launch on Steam, PlayStation, and Xbox consoles on 25 November 2021, while Nintendo Switch owners will have to wait until January 2022.