Announced during the inaugural Indie Houses Direct, Kardboard Kings is the debut game from Perth-Melbourne studio Henry's House. Put simply, Kardboard Kings is a videogame about a cardgame. More specifically, it's a videogame about a cardgame shop.
You play as the newest resident of Parakeet Bay, who has moved to the seaside town to start a new business: Harry's Card Shop! From here, the game lets you live any card collector's dream: you collect, buy and sell rare cards through your shop to drive sales and hopefully turn a profit. In a twist, the cards themselves are magical, which opens the door to an intriguing mystery narrative.
READ: Glitchhikers: The Spaces Between is as meditative as a long drive
Alongside the announcement, the publisher dropped a new teaser trailer, as well as a PC demo that is currently available on Kardboard Kings' Steam page. The Steam page lists a 2021 release date.
The game currently boasts over 100 unique collectible cards which you can collect in your time at Parakeet Bay. As you carefully manage the card economy, you meet and befriend locals, cementing your reputation as the world's best games shop. Beyond the cards, you can also settle into your new town by adoring your shop with plants, pictures, decorations and paint.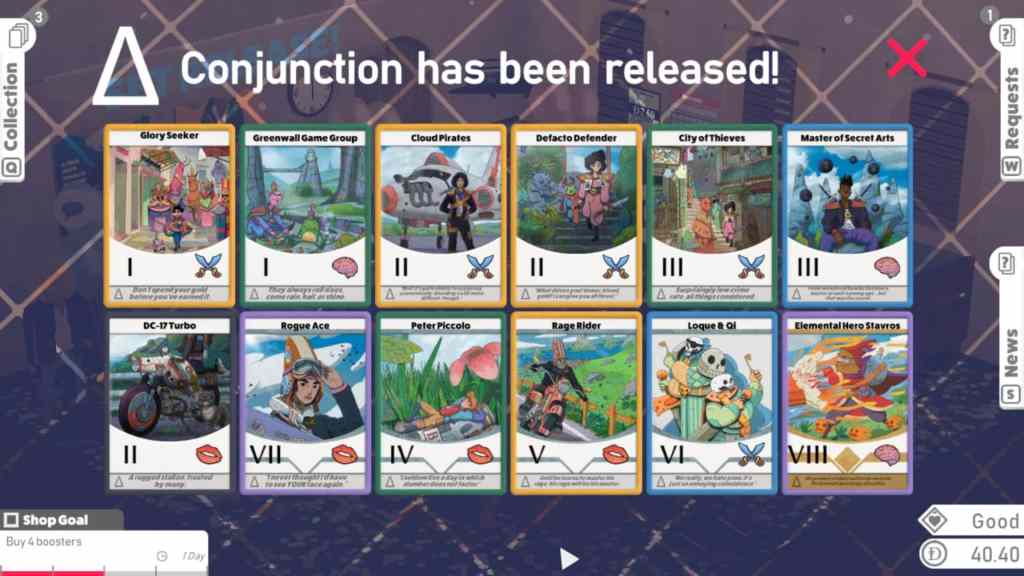 The studio Henry's House was founded in 2020 by artist Oscar Brittain and programmer Rob Gross. Kardboard Kings is their first game together – though Brittain has worked with the publisher before. Akupara Games published his debut game, Desert Child, a hoverbike-racing RPG which released on all platforms in December 2018. Henry's House has been working on Karboard Kings since 2020.