April 2022 is a relatively quiet month for video games, with some breathing room to catch up on all the blockbuster hits of the last few months. With March 2022 having been absolutely stacked with blockbusters, it's likely you'll have a few games stuck on the 'to play' pile – in which case, you'll certainly enjoy having a breezier month for video games in April.
That said, there are a number of good-looking games to keep your eye on this month, from Lego Star Wars: The Skywalker Saga, to the Australian-made Winter Ember, and the highly-anticipated Wii Sports follow-up, Nintendo Switch Sports. Regardless of whether you're having a quieter month or looking forward to all the new releases, April 2022 should be a great month for games.
Here's everything major arriving for PlayStation 4, PlayStation 5, Xbox One, Xbox Series X/S, Nintendo Switch and PC.
Lego Star Wars: The Skywalker Saga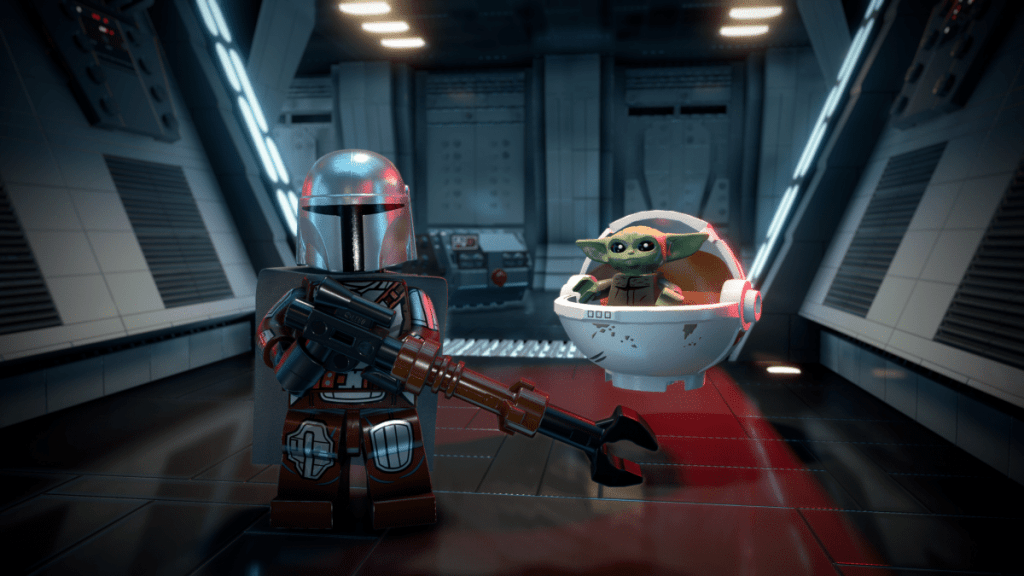 Release Date: 5 April
Console(s): PS4, PS5, XBO, XSX/S, Switch, PC
Lego Star Wars: The Skywalker Saga is the epic Lego adaptation of all nine mainline Star Wars films that aims to create a coherent narrative from beginning to end. Across a number of story-based chapters, it will retell the modern Star Wars mythos and inject it with fresh shenanigans and slapstick humour, which should be perfect for kids or adult fans.
The Lego games have always been known for their tongue-in-cheek jokes, and early trailers for this game indicate it'll be no exception. Expect plenty of wacky antics, and you should certainly enjoy this latest Lego Star Wars saga. In addition to the nine mainline films, it appears the game will also include character and levels for several tie-in properties, including The Mandalorian (yes, Baby Yoda is included) and The Bad Batch.
Chrono Cross: The Radical Dreamers Edition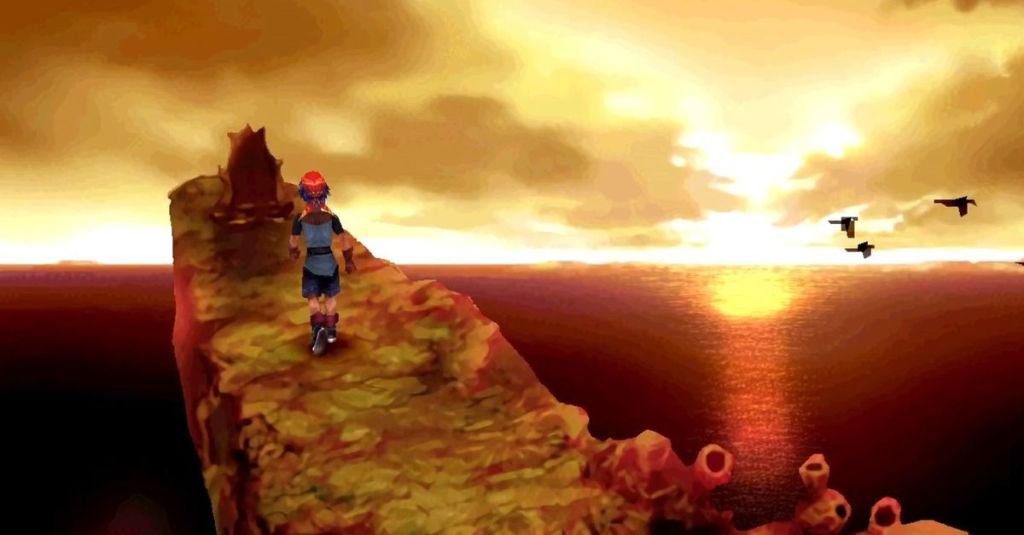 Release Date: 7 April
Console(s): PS4, XBO, Switch, PC
Chrono Cross is a classic PlayStation-era RPG that deserves a celebrated place in gaming history. Chrono Cross: The Radical Dreams Edition is a remaster of this sequel to Chrono Trigger, with refreshed textures and sound. Games from this era can age poorly as technology advances – and while Chrono Cross is certainly looking dated, this remaster should help keep the game's epic narrative and turn-based battles alive.
While Chrono Cross has since been overshadowed by fellow fantasy-adventure titles like Final Fantasy, this remaster should cast a welcome spotlight back on this defining game. With a story charting parallel worlds, and an ever-evolving party of bright faces, and a timeless soundtrack, it's a game that certainly deserves to be remembered in modern times.
Chinatown Detective Agency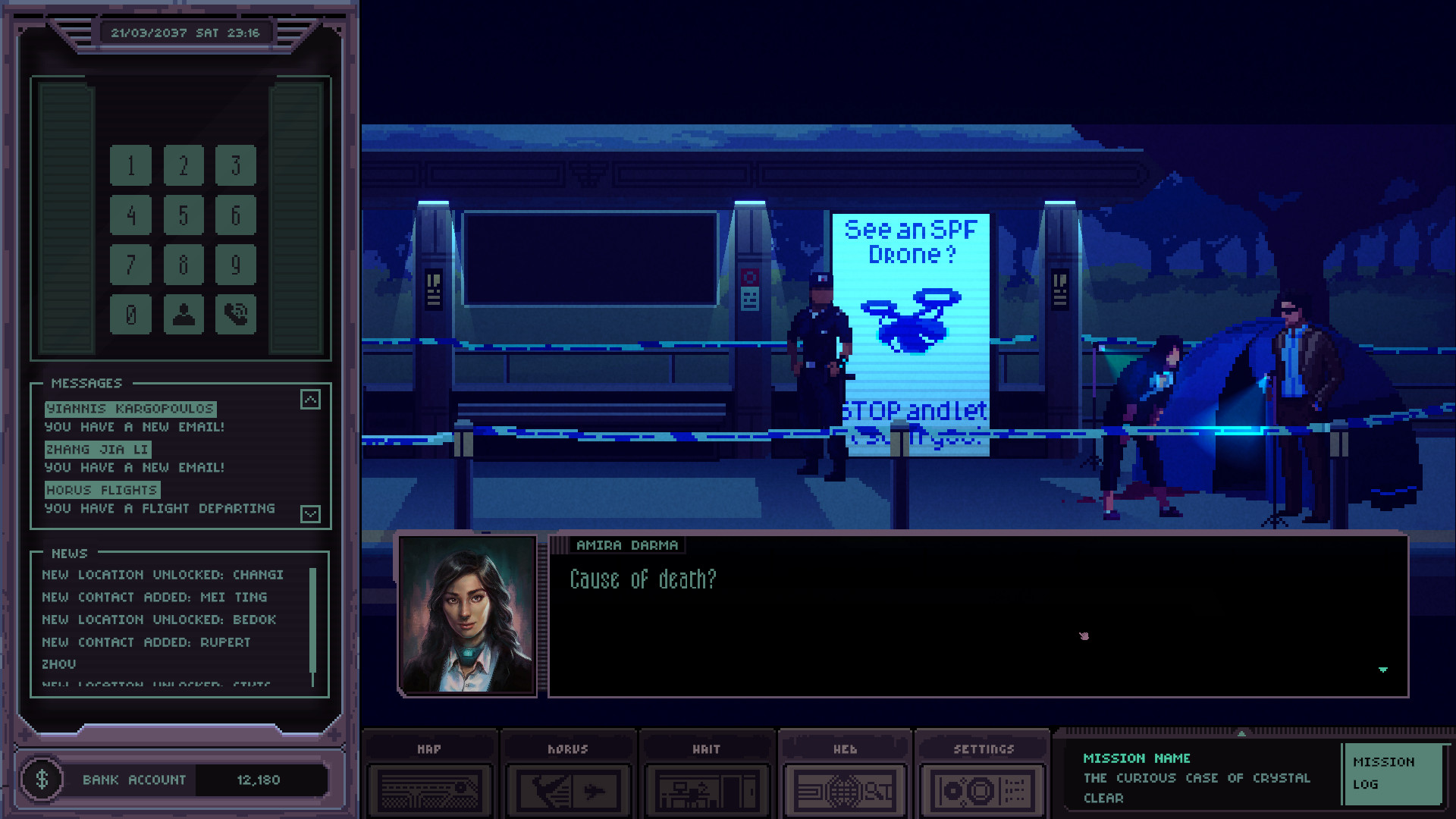 Release Date: 7 April
Platforms: PC, Switch, XBO
An adventure game that draws a lot of inspiration from Where in the World is Carmen Sandiego?, Chinatown Detective Agency puts you in the shoes of Singaporean private investigator Amira Darma as she gets wrapped up in three branching conspiracy theories, and must travel the world to uncover a seedy underbelly of corruption in her country.
The big hook of Chinatown Detective Agency is that to decipher its clues and solve its puzzles, you'll need to do your own sleuthing outside of the game. Fire up all those Google resources, because the game will require you to get into the nitty gritty of ancient history, geography, cryptography and multiple languages to find out where you need to be and how to progress. Finally, a reason to go down a deep, deep Wikipedia rabbit hole.
The House of the Dead: Remake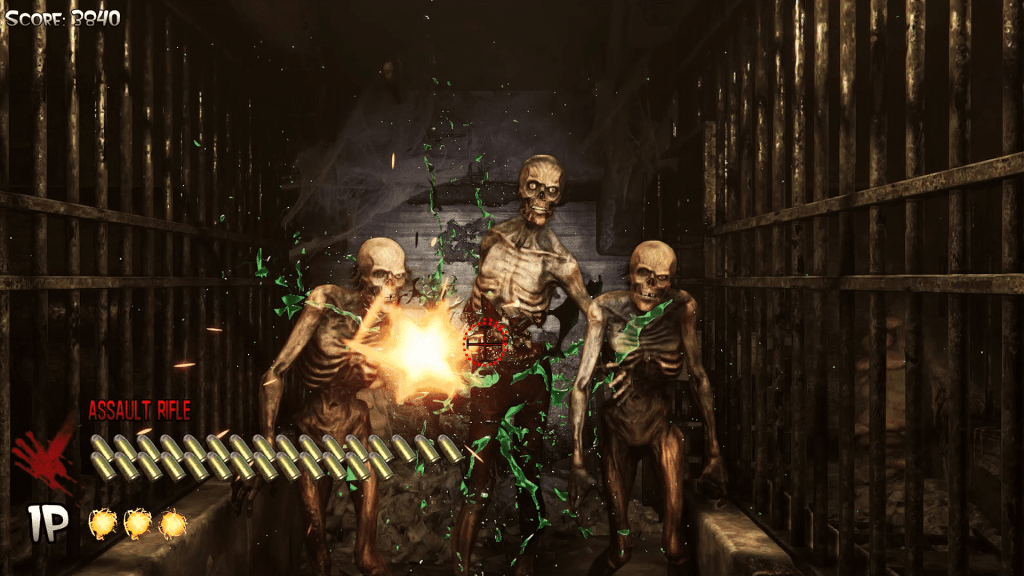 Release Date: 7 April
Console(s): Switch
Another re-release arriving in April 2022 is The House of the Dead: Remake, a Nintendo Switch exclusive title that completely reimagines all the action of this classic light gun shooter. While originally an arcade title, this version of the game is remade with consoles in mind – so you won't need to let go of your precious dollars to keep the zombie fight up, thankfully.
The House of the Dead was a horrifying game to see as a child – it was typically squeezed into arcades somewhere between Dance Dance Revolution cabinets and Daytona – but its impact on video games, and on the zombie genre is important. Not only did it help bring zombie games into the mainstream, it also helped normalise the horrifying concept of 'fast zombies'. If you're looking to scare yourself silly, jump into this gory shooter when its remake launches.
ABRISS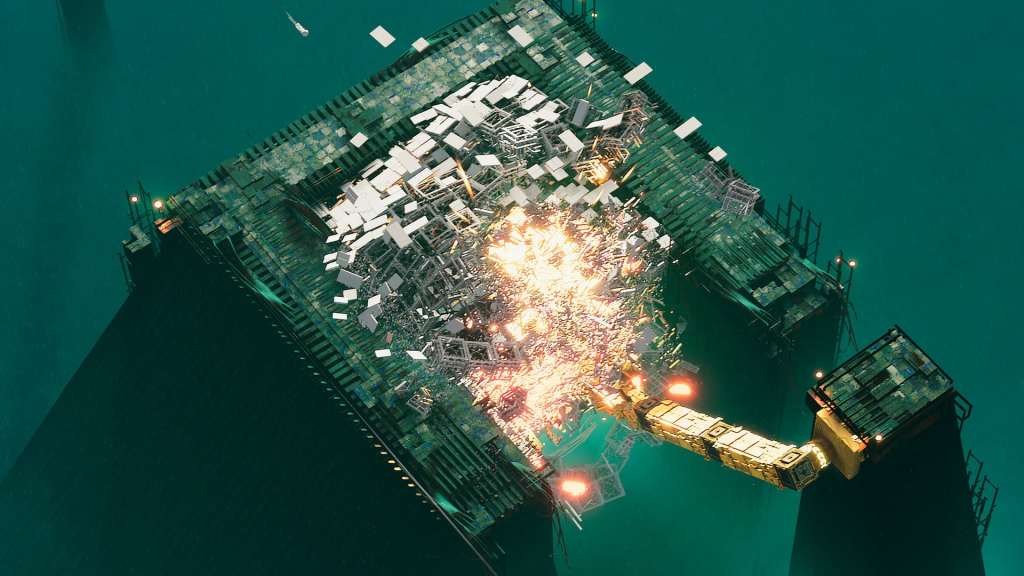 Release Date: 14 April
Console(s): PC
Sometimes, you just want to destroy something beautiful. To that end, indie game ABRISS – build to destroy has you covered. In this game, you build complex, mechanical structures, and then destroy them in spectacular fashion. The more you destroy, the more parts you unlock, making your journey through ABRISS filled with both chaos and beauty.
'Witness entropy at its worst in digital-brutalist cityscapes. Build to destroy,' reads the game's description on Steam. Early demos for the game show off exactly how brutal this process can be. As you watch your beloved structures crunch and tumble, there's a certain element of beauty that shines through. If you're looking for something to calm your brain in April, check out the wanton destruction of ABRISS.
Cat Cafe Manager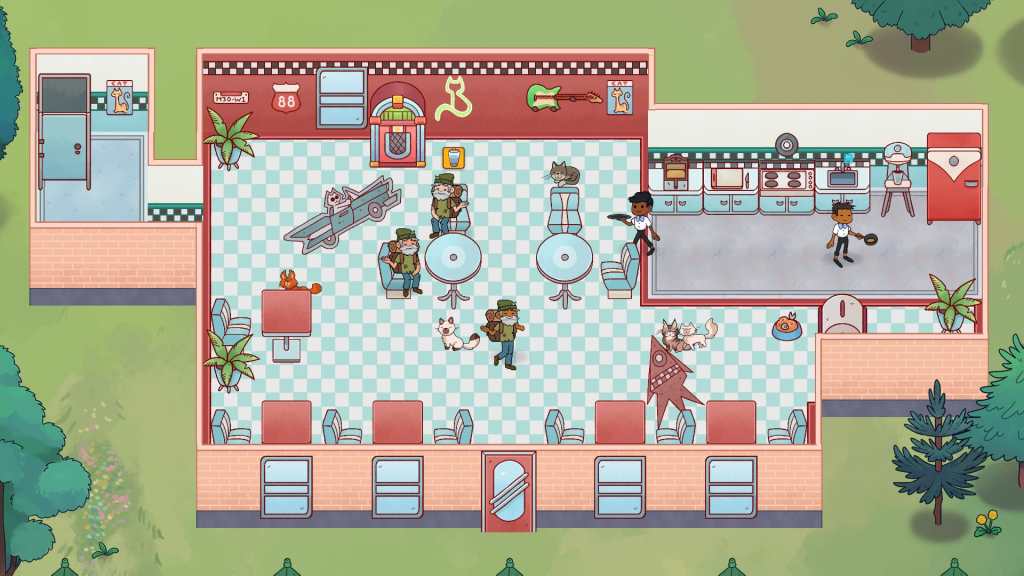 Release Date: 14 April
Console(s): PC, Switch
On the other hand, you might like to spend your April with a game that'll make your insides warm and fuzzy. If you're looking for a calming, cosy game, Cat Cafe Manager has you covered. This game looks like it'll do exactly what it says on the tin – invite you into a lovely cat cafe where you can peacefully go about your day, corral the local cats in your area, and make friendships with your many customers.
You will need to make decisions along the way – what decorations to use, which stray cats you should pet, and how you'll conduct your business – but everything about Cat Cafe Manager is designed to be stress-free. Your cafe will respond to your whims – and with enough cats, you'll be able to curate exactly the right vibe for your customers, and yourself.
CRIMESIGHT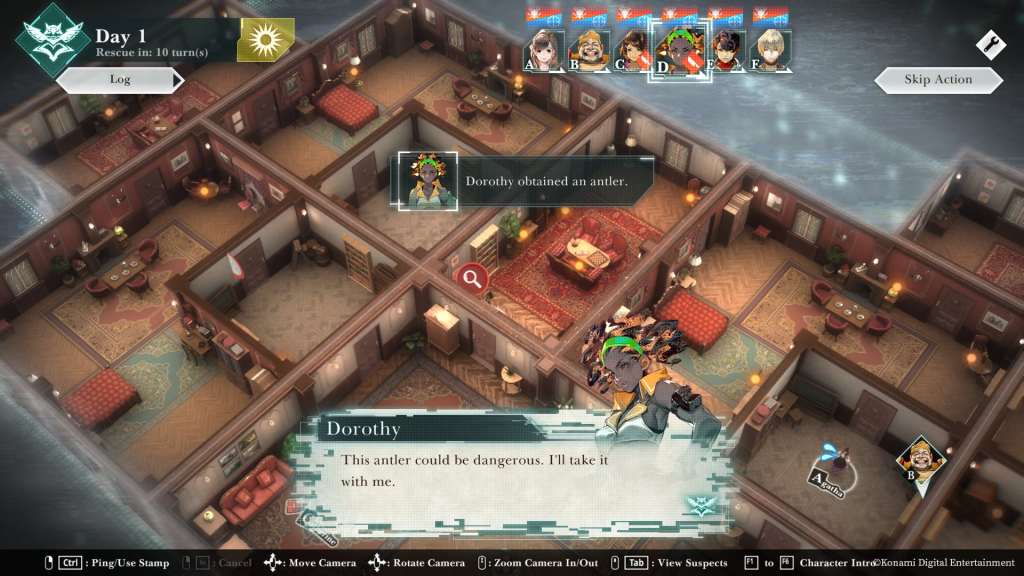 Release Date: 14 April
Console(s): PC
Crimesight is an intriguing detective adventure with a futuristic premise. Described as a social deduction game, it sees players entering a Cluedo-like mansion to solve murders in a battle of wits. It does appear to be a multiplayer-only title – in that real life players will face off against each other to solve crime – but this aspect should make for a very intriguing tête-à-tête.
Players will need to explore a board game-like arena, discover clues, and work towards defeating their rival, with one player embodying the evil 'Moriarty' persona, and the other becoming the good 'Sherlock' persona. The Moriarty player must commit crimes, while the Sherlock player works to stop this from happening, with the fight being built up over the course of a single game. This certainly seems like an intriguing title to play with mates – and a very interesting application of multiplayer gameplay. Keep an eye on this game in April 2022.
Winter Ember
Release Date: 19 April
Console(s): PS5, PS4, XBO, XSX/S, PC
Winter Ember is a stealth adventure from Australia's Sky Machine Studios. Here, you play as Arthur Artorias, a young noble cast from his home after an attack leaves his family dead. It combines elements of stealth gameplay with Hitman-like espionage as Artorias travels through Victorian-era streets and attempts to clear his family name.
Read: Winter Ember is a sleek Aussie stealth game for goths
'The action and story does seem fairly linear, but there's enough scope for creativity and strategy to make Winter Ember feel encouraging at every turn. You may not survive your first few battles, but eventually you'll slip into the game's unique cadence and discover new tricks to claw your way to revenge in the game's murky, gothic world,' we wrote in an early preview of the game. When it finally launches in April, keep your eyes on this game.
Ember Knights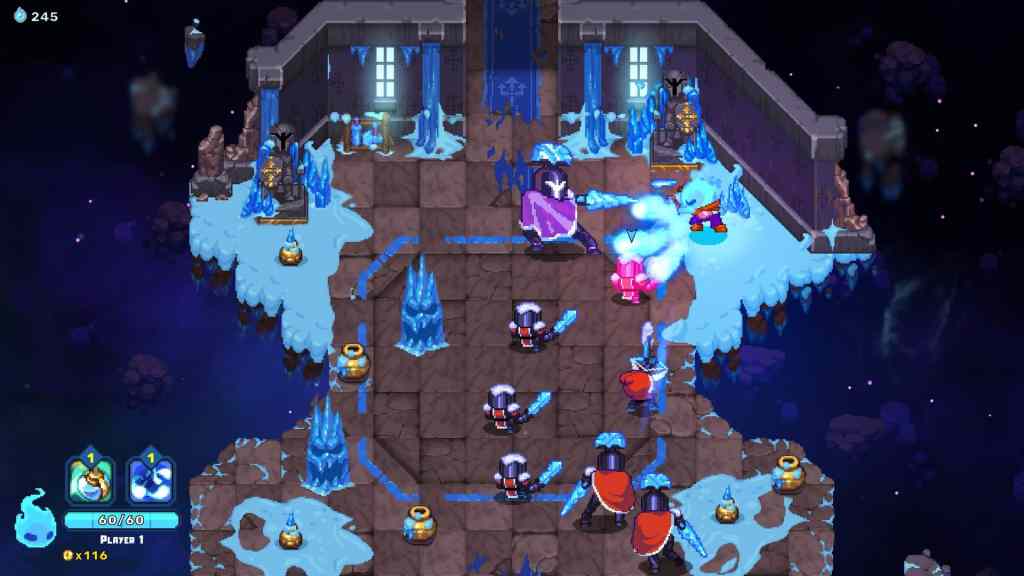 Release Date: 20 April
Console(s): PC
Ember Knights is a pixel-cute dungeon crawler for up to four players that will send you on a romp through hordes of magical and mysterious enemies. Your goal is to fight back against the 'mad sorcerer Praxis' and his band of goons, in the hopes of saving the world from an unfortunate fate. In your battle, you'll uncover new weapons and skills, find 'game-changing' relics, and attempt to defeat the influence of Praxis.
This top-down battler looks very cute, and is a rare dungeon crawler that injects a bit of colour into its scenery – landscapes are bright and bubbly, and attacks are illuminated by neon glow. Each Ember Knight also has delightful little wisps that pour from their heads with every swish, giving the entire game a satisfying, bouncy look. This game will be launching in Early Access, but there's certainly swashbuckling potential seen in early clips.
The Serpent Rogue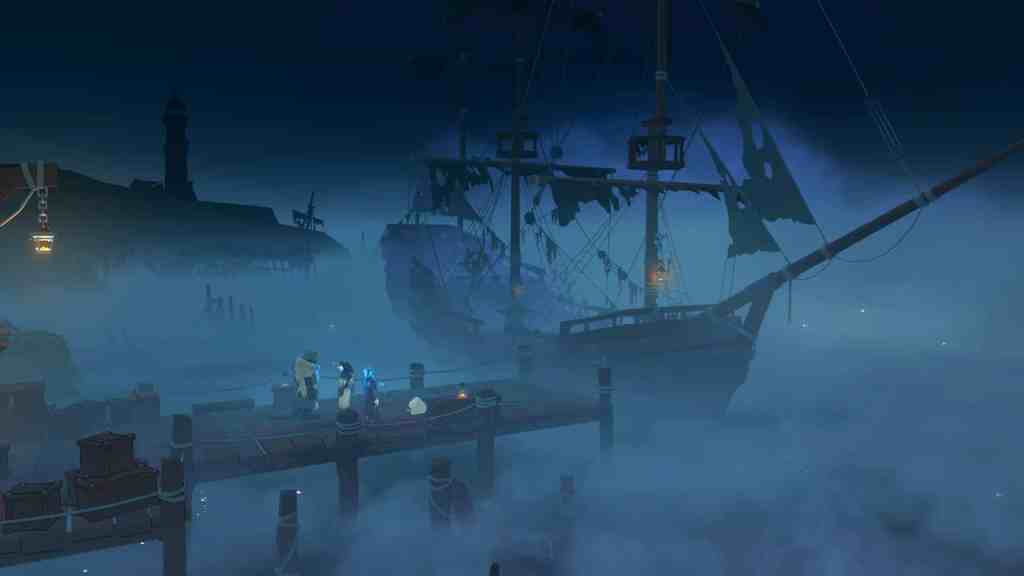 Release Date: 26 April
Console(s): PC, XSX/S, PS5, Switch
The Serpent Rogue is a gothic fantasy adventure set in medieval times, and starring a cute little plague doctor protagonist known as The Warden. They specialise in alchemy, and will need to defeat many foes through the power of potion-making and taming wild creatures as they explore a moody, fog-filled world.
It appears the 'Serpent Rogue' of the title is some form of evil that spreads quickly – it threatens to overwhelm the protagonist's world and claim everything around them. You will need to confront this Rogue and help foster peace along the way. The game's cel-shaded art style is appropriately gloomy, and gorgeous enough for this terrible and danger-filled task.
Nintendo Switch Sports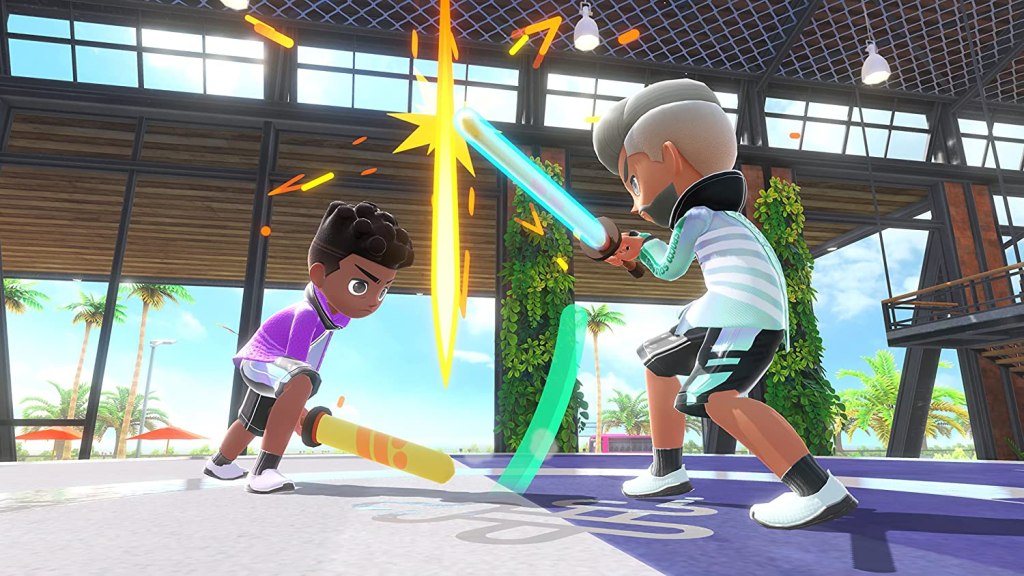 Release Date: 29 April
Console(s): Switch
The third entry in the Wii Sports franchise will arrive on Nintendo Switch consoles in April 2022 – and it's bringing a whole bunch of new sports mini-games along with it. Returning from past titles are tennis, bowling, golf and swordplay – all great fun in their own right – but there'll also be a number of new sports like soccer, volleyball and badminton.
Some mini-games will use accessories like the Joy-Con Leg Strap (also included with Ring Fit Adventure) to make every sport feel as lifelike as possible. While you may need to exercise caution if you're currently in a smaller living space, there should be plenty of arm-flailing fun to be had when Nintendo Switch Sports launches in April 2022. It'll certainly be a bright and colourful palate cleanser after a string of heavy, gloomy blockbusters in March.
---
All-in-all it's still a fairly solid month for games in April 2022, with plenty of indie titles that should shine in the gaps between blockbuster video game releases. Is there anything you're looking forward to? Join the conversation on the GamesHub Twitter or Facebook pages.