The Nintendo DS is now nearing its 20th anniversary, as wild as that may seem. If you're somebody who grew up with this console, your childhood now classifies as retro nostalgia. While that likely makes you feel 'of a certain age', it also has a wonderful side effect: nostalgia is in, and so are retro game returns.
During the February 2023 Nintendo Direct showcase, the company confirmed as much, when it announced the returns of Ghost Trick: Phantom Detective, and Professor Layton. Both of these franchises were hits of the mid-2000s, and continue to maintain a cult following thanks to their innovative puzzle mechanics, and a deep sense of longing for the simplicity and creativity of the DS era.
Those who played and loved Nintendo DS games are now fully-fledged adults, with their own expendable income, and a desire for the franchises of the past. With that in mind, Nintendo would do well to dive deep into its back catalogue, and explore some of the best franchises of the DS as it heads into the future. Plenty of fantastic franchises launched on this console – some memorable, some forgotten, but all deserving of love.
Read: Every Game Boy Advance game we want on Nintendo Switch
Should Nintendo plan on bringing back even more DS classics, here's what we'd want to see return on Nintendo Switch.
---
Tamagotchi Connection Corner Shop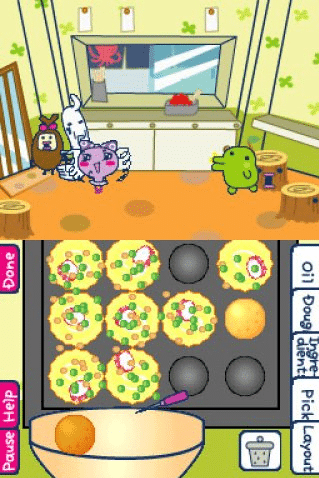 The Tamagotchi Connection Corner Shop series is severely underrated. It's cute, it's got fun gameplay, upbeat charm, and a neat progression system. In each of these games, you play a young Tamagotchi who decides to open a business.
There are multiple business opportunities to play through, and you wind up opening a takoyaki shop, a florist, a dentist, a spa, and many other shops, each of which allows you to take part in a wholesome mini-game – food cooking, massaging, treating patients, cake decorating, and arranging flowers. While each activity is simple, they're a great way to relax and keep your mind off the world.
The Tamagotchi Connection certainly deserves a return – particularly for those in Western regions who missed out on later Japan-only releases on Nintendo 3DS. We could all do with more cosy games – and the Tamagotchi Connection Corner Shop series perfectly fills the brief.
Read: Tamagotchi Connection Corner Shop is a wholesome gem worth playing
---
Contact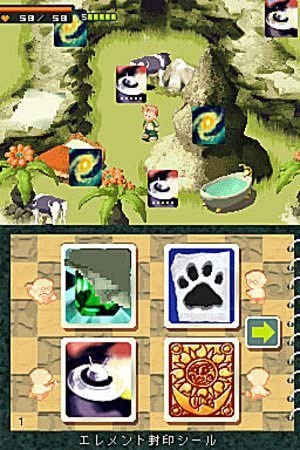 Contact is a Nintendo DS classic that has flown so far under the radar, there are only blurry screenshots of it available online now, and it takes several search terms to surface its Wikipedia entry. But Contact should not be forgotten.
This Grasshopper Manufacture game (No More Heroes, killer7) is a real gem, and deserves to be considered amongst the best RPGs of the DS era.
You play as a young boy named Terry, who lives on a mysterious planet filled with a kooky cast. The real twist here is that the game constantly breaks the fourth wall, as your guide – the Professor – is well aware of your status as the person 'controlling' Terry, and spends the game issuing commands and making jokes as you gain defeat enemies and collect new items.
Pair that tongue-in-cheek humour with fun combat and a hearty levelling system, and you've got a neat, engaging adventure worth a return on Nintendo Switch. A sequel has been mentioned in the past, but has not materialised.
---
Professor Layton's London Life
Yes, the Professor Layton franchise is already coming to Nintendo Switch in the near future, via a sequel titled: Professor Layton and the New World of Steam. But if Level-5 want to take this grand reveal one step further, they should use this game as a means to re-introduce the cosy life simulator spin-off, Professor Layton's London Life.
This game was originally released as an add-on to The Last Specter – in Australia and North America, specifically. If you were one of the lucky few with access to the game, you'll know why it's so beloved.
In this mini adventure, you play as a tiny townsperson in a dollhouse version of London. You can decorate your room, take on errands for townsfolk, and spend your time on activities – with each action taking place on an adorable pixel map. The appetite for cosy games has only grown since this release, and there's no doubt a sequel would be well appreciated by modern audiences.
---
Pokemon Conquest & Ranger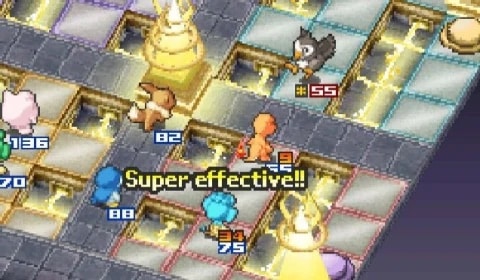 The Pokemon Company and Nintendo went absolutely ham with Pokemon games for Nintendo DS, with countless spin-offs, mini-games, digital exclusive games, and other fun to be found on the console. While many games were released during this more experimental era, there are a handful that stand out – namely, Pokemon Conquest and Pokemon Ranger.
Let's start with Pokemon Conquest. This spin-off was developed by Tecmo Koei, and was actually a wild crossover with Nobunaga's Ambition, a series that utilised turn-based strategy gameplay. This was adapted into a tense Pokemon tale set in feudal Japan, where players deployed their Pokemon in grid-based combat against a range of warlords. Conquest was extremely innovative – and it's a real shame that it's now largely forgotten.
Pokemon Ranger, a spin-off developed by HAL Laboratory, was another neat spin on the Pokemon formula. It pinched the basic narrative-exploration loop of the main Pokemon games, but allowed players to become a Pokemon Ranger, instead of a Trainer. Rather than catching Pokemon, players were tasked with helping them, with new mechanics and combat styles showing off the world of Pokemon in a new light. This series has endless potential to return.
---
Mario & Luigi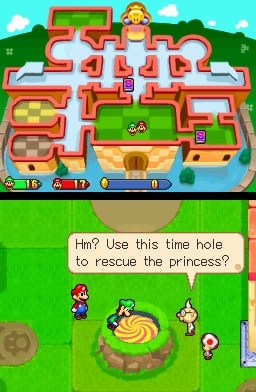 The Mario & Luigi series technically began life on the Game Boy Advance, but it launched its greatest entries on the Nintendo DS – Partners in Time and Bowser's Inside Story. These games, and their many sequels, are real delights. They translate the action and story of the main Mario games into a neat RPG format, with turn-based combat and puzzle mechanics dominating the narrative.
Their potential return on Nintendo Switch feels like a no-brainer, but like all things in life, it is more complicated than it first appears. The developer of the series, AlphaDream, declared bankruptcy in 2019 – and there have been no new Mario & Luigi games created since.
That said, Nintendo is still technically the rights holder for the franchise, and could engage a third party to explore more of this beloved Mario interpretation. While it won't quite be the same without AlphaDream, there are certainly other developers who could capture the brilliant sense of fun and adventure that the Mario & Luigi series is known for. As a homage to the past, and a step forward into the future, a new sequel on Nintendo Switch could be incredible.
---
Elite Beat Agents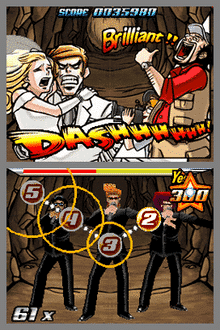 Rhythm games are back in vogue – so what's holding back the return of Elite Beat Agents? This iNiS-developed game was a critical smash hit on Nintendo DS, and a spin-off of its Japan-only series, Osu! Tatakae! Ouendan!. It developed a cult following thanks to its toe-tapping beats, intuitive touch-screen gameplay, and absurd premise. While it can be overly zany at times – it revolves around a group of agents who save the world through the power of dance – that only adds to its many charms.
Whether you're using your dancing power to help a young baseball fan, save a wedding, or defeat a towering golem in an amusement park, Elite Beat Agents keeps you firmly on your toes. There are so few rhythm games that culminate in a battle against an alien invasion – and we must cherish the ones we already have.
While a sequel was briefly mentioned after launch in 2006, and later in 2016, it appears the low sales of the original game may prevent this from ever happening. For now, Elite Beat Agents remains a critical and cult hit – but not the mainstream blockbuster it could've been. Should it ever release on Nintendo Switch, there's hope it could finally get the justice it deserves.
---
MySims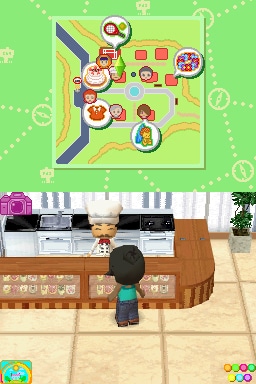 Realistically, The Sims 4 will never make it to Nintendo Switch. The game is now far too massive, and would need too many cuts to fit the handheld console. That said, there is a solution.
The Sims has a vast history on handheld platforms, with a number of spin-offs and sequels produced for Nintendo DS. Beyond the weird and quirky narrative games, the DS was also briefly home to the wholesome MySims series, which took many cues from Animal Crossing.
Given the immense popularity of cosy life simulators in the modern era, a return for MySims would be perfectly welcome. This series lets you own and decorate your own home, wander an idyllic village, take part in cute activities like lei-making, and gives you plenty of mini-quests to explore.
It's simple, cute, and very fun – and there's no doubt that a sequel on Nintendo Switch would be a lovely treat for veteran players and newbies alike. The franchise may have concluded in 2010 – but it still has plenty of gas left in the tank.
---
Super Princess Peach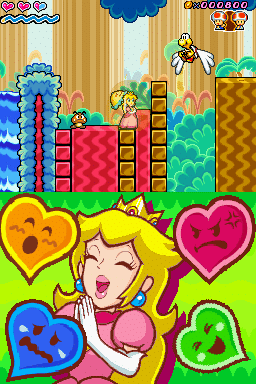 Super Princess Peach was a bold, fun attempt to twist the main premise of Mario and put the titular princess in a leading role for once. While it may have stumbled in execution – the decision to have Peach's powers determined by her 'feminine emotions' was slightly egregious – it's still a solid, responsive platformer with innovative mechanics. Plus, it's totally gorgeous, and rocks a neat pixel art style.
Since the game launched, Princess Peach has taken a surprising back seat in the Mario franchise, often defaulting to the damsel in distress, in a way that's grown tiresome. While there's nothing wrong with saving the princess, Super Princess Peach proved nearly a decade ago that she can have a worthy starring role.
A sequel to this game would likely be different, given the backlash around her emotions-based powers, but it could present a new opportunity to see her taking charge of her own destiny once again. Until a potential sequel eventuates, at least we'll always have Gunbrella to continue Peach's legacy.
---
What Nintendo DS games would you like to see return on Nintendo Switch? Tell us about it on Twitter: @GamesHubDotCom.