Mario and Luigi have shared a long history together, and taken on countless battles against villains like Bowser and the Koopalings. While they've each had their solo adventures across the years, their teamwork and dynamic has shone through in the joint Mario & Luigi RPG franchise. This Mario Day, it's the perfect time to call for the series to make a triumphant return on Nintendo Switch.
Now, this callout does come with a caveat. Developer Alphadream, which launched every major Mario & Luigi game since 2003, declared bankruptcy in 2019 due to high development costs. This means that while Nintendo owns the rights to the franchise, any new game would no longer be developed by this team.
That said, the series remains ripe with potential – and a legacy title, port, or remaster, could continue the joy of the original games.
Born from the mould of Super Mario RPG for the Super Nintendo, the Mario & Luigi saga often took a back seat to the mainline Mario games, but it consistently provided the funniest, weirdest, and most enjoyable stories in all of Mario lore. The stories in these games are frankly ridiculous, and that's what makes them so memorable.
From Superstar Saga all the way up to Mario & Luigi: Bowser's Inside Story + Bowser Jr.'s Journey, Alphadream spun silly and surreal stories that expanded on Mario's world – even in ways that were completely unnecessary.
Want to know more about Bowser's gut bacteria? Or what it's like to babysit the child version of yourself? How about meeting a paper version of yourself, one that hails from an alternative dimension?
Mario & Luigi has you covered.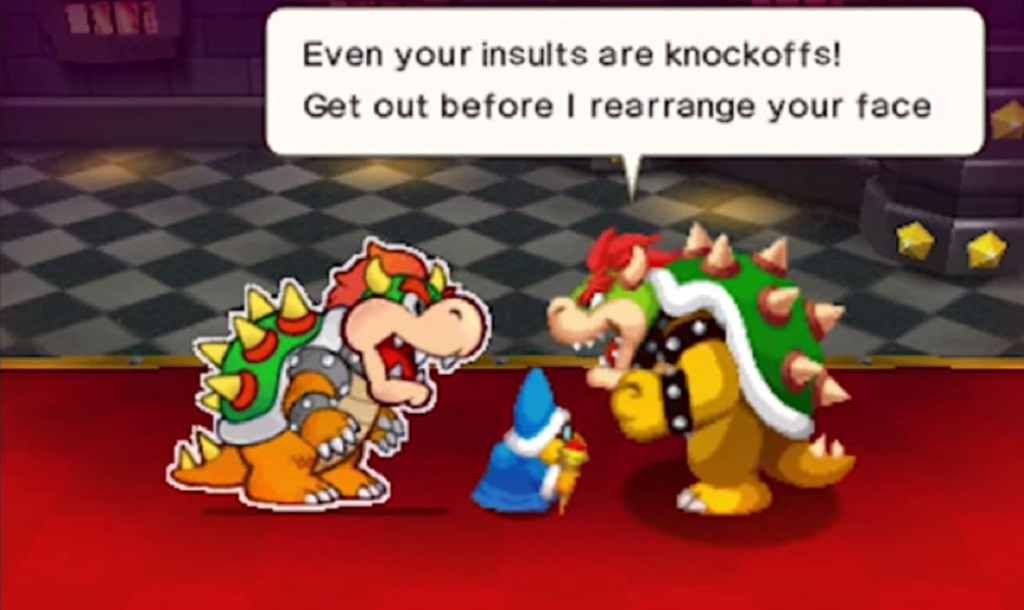 While the main Mario franchise chases polished platforming perfection, the Mario & Luigi series often acted as a send-up of the entire franchise. Each game is cleverly written, and frequently pokes fun at tropes in the Mario franchise, particularly the constant kidnapping of Princess Peach.
In Mario & Luigi: Paper Jam, Bowser meets a version of himself and immediately tries to attack himself, to no avail. Later, a Goomba runs into two versions of Mario and immediately puts on his best 'woe is me' performance as he laments his bad luck and life choices.
Toads are cute and hopeless. Enemies mope through the entire game. Bowser loves to yell and shout, and consistently makes a fool of himself in the process.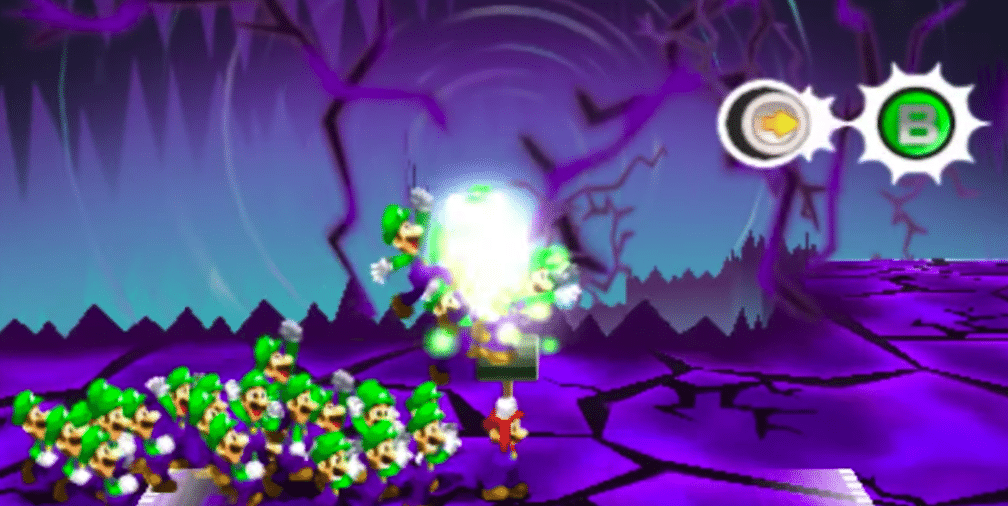 Arguably, every character in the series is a simple caricature – but this is what makes the action more fun. The games are slapstick and silly, and a pure joy to play through.
But it's not just this irreverence that makes the Mario & Luigi series special. Beyond goofy, well-told narratives, you can also find beautiful, pixel-art worlds and a hearty combat system that's great fun to play around with.
The art style in the franchise remains phenomenal, and it's aged very well. With pixel art now back in fashion, the stylish, colourful palette and crisp models of Mario & Luigi don't look out of place. A fresh lick of paint would modernise the games for Nintendo Switch – but even a port would show off just how how gorgeous every game is. They have an enduring style that's absolutely classic.
The combat fares much the same way.
In Mario & Luigi, you take on enemies in turn-based action battles. To start with, you usually have a stomp-based attack – but the further you travel, the more high-powered moves you unlock, like a giant Luigi hammer. Each blow also has an added, active time-based component: if you hit moves at the right time, you'll land extra damage.
It's a nifty system, and one that spices up gameplay enough that it feels far more dynamic than your standard turn-based combat. In Bowser's Inside Story, these moves become even more important, because they can help guide the splitscreen action of the narrative as Mario and Luigi attempt to navigate Bower's guts while he roams freely in the Mushroom Kingdom.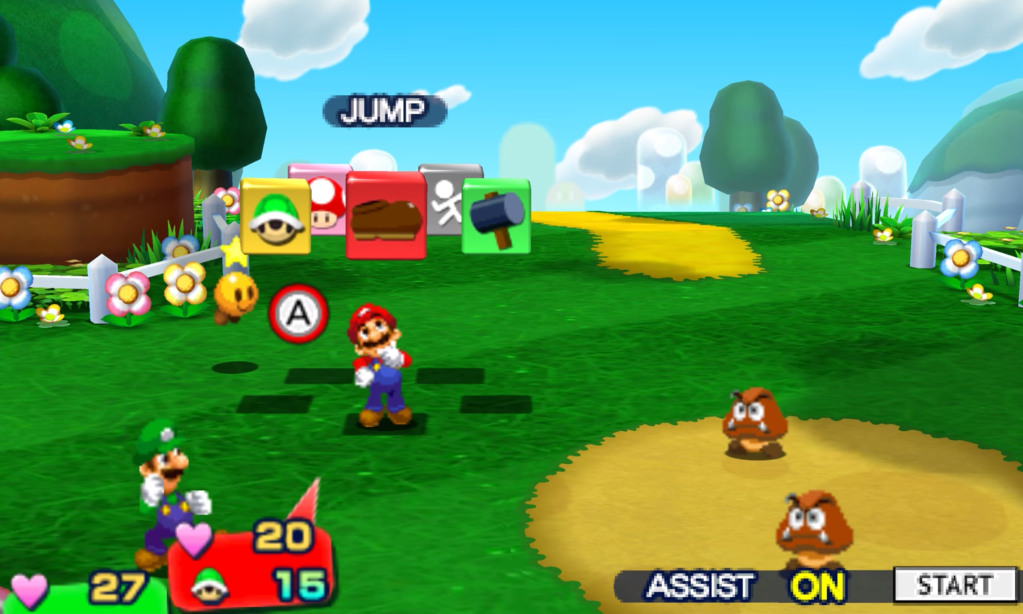 The Mario & Luigi franchise is genuinely bursting with creativity, and it's a real shame that it hasn't appeared on modern consoles yet.
When Bower's Inside Story + Bowser Jr.'s Journey launched for Nintendo 3DS, many expected the franchise to similarly land on Nintendo Switch. Given the dual screen nature of the modern entries, this was probably a more difficult (but not impossible) ask – but that the series hasn't appeared at all since the Nintendo Switch's 2017 launch is disappointing.
There's an inherent ridiculousness in every entry of this franchise. It's fun, it's irreverent, and it features the light-hearted humour that modern Mario games lack. Two plumbing brothers fighting fighting mushrooms and dragon beings is an incredibly silly premise for a long-running video game series – and Mario & Luigi knows this.
With tongue-in-cheek humour, a hearty combat system and great, creative stories, there's no doubt that the series deserves a return. This Mario Day, we're celebrating all the memories the franchise has delivered so far, and hoping Alphadream's baby can find it ways into loving hands in future.