Len's Island is a survival-adventure simulator game where players find themselves on a lonely, deserted island they have to cultivate and explore. It's a story about freedom, and surviving against all odds. For Aussie developer Julian Ball, this story nearly became his own when the stress of developing Len's Island forced him into an ambulance.
'It's a long story and I'm since okay,' Ball told GamesHub. "Although the official diagnosis was essentially: "You've been running at dangerously high stress and anxiety levels for too long now and It's destroying your heart".'
Despite this Ball says he'd do it all again, and that he's immensely proud of the work he and lead programmer Martin Tapia-Vergara have done on Len's Island so far. It's set to launch in early access on 27 November 2021 after roughly five years in on-and-off-again development.
Read: The Most Anticipated Australian Games of 2021
While the game initially started as a weekend project for Ball, it quickly morphed into something much bigger.
'I wanted to make a game where people could lose themselves within the relaxing environment while building a home and tending to a farm, while also including high-intensity combat and puzzle-solving, as well as crafting, and collecting items, and exploration, and parkour, and story, and so on…' Ball explained.
The scope of the game was massive, and Ball acknowledges that common advice should have told him to 'steer right away' from the idea — but he was confident in his own motivation and drive to do 'what needed to be done'.
This led to a period of 'rough' crunch for Ball and fellow developer Tapia-Vergara, who were operating within very strict bounds. As indie developers, they were forced to work longer hours with little pay for several years as Len's Island gained steam.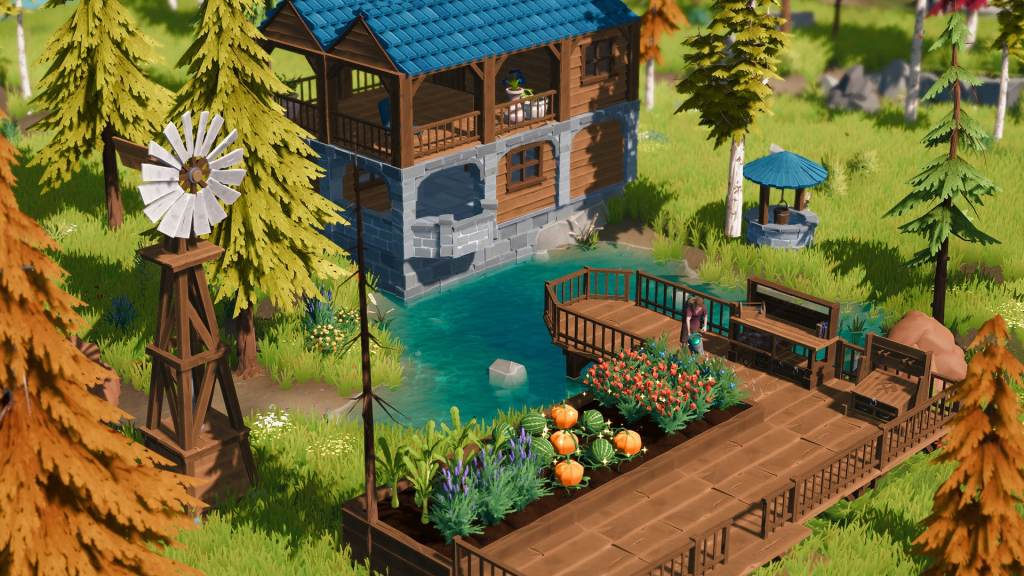 While the Kickstarter for the game was successful, exceeding the funding goal and raking in AUD $58,579, this represents a slim salary for the amount of work that both developers put into the game.
GamesHub spoke with Ball about how this process worked, where the motivations and inspirations for Len's Island came from, and how indie developers without major backers are often put through the wringer.
This interview has been edited lightly for length and clarity.
Julian Ball on the creation and tribulations of Len's Island
GamesHub: How did you get started in your career as a games developer, and how did you end up in your current role?
Julian Ball: I originally studied game design and graphic design before I fell into a photography job right out of University. I bounced around a couple of jobs in graphic design and marketing, then spent a few years climbing up the corporate ladder to a marketing director role, then eventually COO of a fitness and wellbeing company.
During this time I was still pursuing my artistic career in design and game art on the side, as well as managing a YouTube channel teaching digital art and showcasing my work. As I found more success in my corporate career, I felt like I was constantly being pulled in two directions.
This led to me making an important choice a couple of years ago, to pick between living a more comfy and secure life within the corporate world, or risking it all to start Flow Studio.
Which of those skills did you end up using when you decided to commit to starting a studio?
All of the above really… I actually think about this all the time. The fact that all of my prior experience seems to have perfectly equipped me to launch Flow Studio and develop Len's Island as our first title.
I see many great games without a community or marketing strategy to push them forward and make money, or studios that focus on the business and marketing side too much, treating a game like an interchangeable product with no soul and simply used to fit into a larger marketing strategy.
Larger studios can fill this void of knowledge and experience with more personnel and throwing more money at contractors and agencies, indies are forced to adapt and overcome this hurdle. I could start my day utilising my skills in graphic design, traditional art and animation, then skip to marketing, business growth and financial planning for lunch, then topping it off with some social media management, content creation, and community building for dinner.
I wear many hats, and I couldn't imagine Len's Island succeeding without those hats.
This includes the other developers too, Martin our lead programmer is a ridiculously good programmer, so I can worry about everything else to do with the game while he can handle cleaning up all my terrible code. Then we have Lars working on the music and sound effects, Ivan helping with graphics programming, and Daniel helping with art and icons.
I guess I see myself as the glue between the team.
How did Len's Island come about — and what were its inspirations?
Len's Island started out as my weekend project around 4-5 years ago. I was mucking around with concepts and systems that I liked in games and started making some prototypes. The aim was to mash together all of the different aspects of games I personally like, the challenge being that those different aspects were on opposite sides of the spectrum of game features.
It was very much my bright-eyed rookie game dev dream idea. Many developers tell you to steer right away from [huge] ideas, which I totally agree with. I've actually given that same advice to other junior devs many times. I guess the key difference is [on Len's Island] I'm the one leading the charge. I wasn't completely confident in my ability to create the game at first, but I was confident in my own motivation and drive to do what needed to be done.
Note: Julian later cited the world-building and characters of Lord of the Rings as key inspirations for the development of Len's Island.
Indie development is a difficult, but rewarding path
What have been some of the highlights of working on Len's Island? Conversely, what have been the biggest challenges?
I guess as any indie developer would say, It's been a rough journey. It's hard enough starting a game studio from scratch and self-publishing your first indie game, then we chose a massive brief for a game, in a small time frame made by only two full-time developers.
I knew it wouldn't be easy going into it. That was part of the draw for me, to create something great that I could be truly proud of. What I didn't foresee was how making this game would impact my life on a significant level.
For a few years now It's just been Martin and I in my home office, six to seven days a week, 12-14 hours a day, working on the game. The past month [November] has essentially been getting up at 8 am, working all day and all night with quick breaks for food, then going to bed at 3 am, then repeating.
This is just because we have no other choice other than to work this way.
We have a shoestring budget that was greatly helped by our successful Kickstarter, although for the most part Flow Studio's budget has just been my savings account, and we don't have much runway. We've been working for years with no pay, not much sleep, and a gigantic amount of work almost impossible for two people to complete.
Working like this takes a toll on relationships, mental and physical health and just all facets of life. This affected me personally, to the point that I was in an ambulance getting my heart pumped a couple of months ago.
Saying all of that, I would still do it again.
I'm immensely proud of what we have been able to accomplish and nothing great was ever made being comfy. It's just sort of in my blood to live life like this, Martin seems to work in the same way too. We had a big goal and the only thing standing between us and that goal was a plan, and a lot of hard work.
The number one force in keeping ourselves motivated throughout all of this is the idea of creating Flow Studio into a flourishing game development studio. Giving jobs to local developers, creating beautiful games and hopefully building a rich and positive environment for people to work in.
What do you love most about being a games developer?
The creation. Being able to craft emotional and impactful journeys for people all around the world truly is something special. From making a satisfying UI menu that people enjoy using, to enabling people's creativity, and helping to provide a space to freely think and switch off from the outside world.
There's something so unique about the art form of game design.
To me, It's like the ultimate form of art immersion. People can jump in and out of these worlds crafted by teams of passionate and talented people, showcasing their ideas, talents and perceptions of the world. It's really special making games. It's also really special giving talented people a platform to showcase themselves.
Len's Island changed its development team in many ways
How have you and your job changed since you began work on Len's Island?
I've become far more emphatic and open since creating Len's Island. More open to seeking out good ideas from others, rather than relying on my own as the final line in the sand. As well as being more malleable and open to changing ideas and concepts throughout the game and even in my personal life.
I guess making Len's Island has taught me that although games are made by specific people, games are ultimately made for the people playing them, and [you should] never underestimate the weight of opinions and ideas crafted by the community.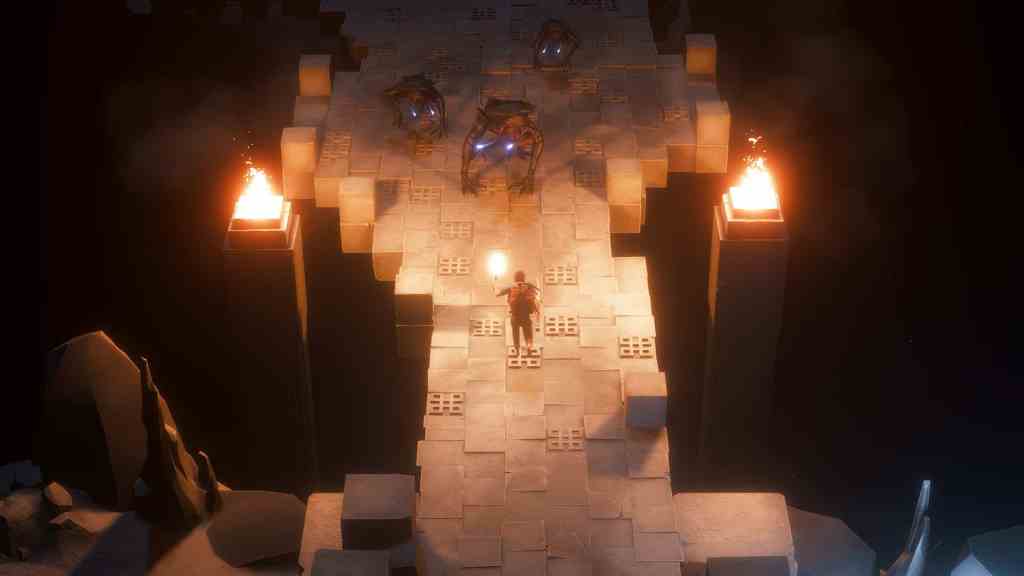 On a more personal level, I have become exceedingly more unhealthy and unhappy while developing Len's Island, in more of an acute, surface-level way. It sounds depressing, but I'm definitely not depressed or fundamentally unhappy.
I'm deeply satisfied and content with my life because of Len's Island, although I used to hike, see friends, go camping, meditate, and do all of these things that contributed to a healthy and balanced life.
I also just got to experience pleasure much more often before Len's Island, whether it's eating ice cream on an afternoon walk or laughing at dinner with friends. These are all things that myself and Martin have needed to give up almost completely for a few years in order to release the game.
We both knew that going into it, though maybe we underestimated the extent of it.
We have our struggles with mental health, and it's only gotten worse over development. My physical health and my heart have taken a big toll as well.
It's not very fun, or enjoyable day-to-day. In fact, it's a bit lame most of the time. Although working like this, building what we are building, has unlocked something far more profound and deep than fleeting happiness.
We can get back to health and enjoy the finer things in life once we are over the hump. Though we cannot bring back missed opportunities, and fill a void of meaning with ice cream and dinner with friends.
Len's Island launches in early access on Steam for PC on 27 November 2021.